You may think that you're asking for a big deal if you're considering requesting your partners to be part of your advocacy marketing program. But you couldn't be farther from the truth.
Your partners are among the most key stakeholders in your business, and the only ones who you share business goals with. That right there is a powerful reason that motivates them to join forces with you.
Your channel partners – your suppliers, technology partners, consultants, resellers and/ or distributors, and agents – are all part of your brand building ecosystem. Thus, they form one of the pillars that your sales strategies rest on, and vice versa – which means that it's also in their best interests to "sell" for you. And when they do that, you gain mileage that you can't possibly achieve through organic means.
The Socxo partner advocacy platform helps you leverage the power of your partners' social networks to drive increased product awareness, positive peer recommendations, and effective lead generation. All you have to do is make relevant, shareable information related to your products and services available to your partners – helping them not only stay updated about your offerings, but also giving them the confidence to market them well.
Socxo empowers your partners to transform into your brand evangelists by tapping into their social networks, thus expanding your organic reach and reducing customer acquisition costs. Our completely integrated, simple-to-use platform encourages consistent partner engagement while supporting sharing of curated brand content, regardless of time and location constraints.
Finally, Socxo also helps you track all your channel marketing activities and engagement. For instance, you can monitor whether or not your partners have read, downloaded, or shared your content. This is also way more effective than sending e-mails, which are infamously ignored even by the most thorough professionals. And if you're wondering what else is in it for your partners, well, they get the opportunity to network too. By inviting your channel partners to be part of your advocacy marketing setup, you're also inviting them to join your community – where they can interact with, mentor, and share insights with one another.
What you can do with Socxo
Select, Invite
Research, detail, and document your ideal partner profile. Don't be too quick and roll out invites to all your partners at one go. Remember, you're building a community that represents you – so do a sanity check first. Helpful questions to ask include: Do they have the required skills to ensure a successful implementation of your advocacy plan? Are they a technology fit? Do they share similar ethics? How aligned are their goals with yours?

You're trying to find as much of an overlap as possible – once you identify the right partners, invite them and start building your community.
Engage, Invite Insights
Begin engagement as soon as partners enter your program. Provide them with an open communication channel to connect with you, and encourage sharing of industry insights within your advocate community. In the case of technology partners, they could even be invited to do a beta product testing, or to share useful feedback that you could pass on to your product team. These gestures make your partners feel like they're connecting with your brand, making for a strong community.

Use push mobile alerts and notifications to ensure that important updates are read (this can be tracked too).
Set Goals, Motivate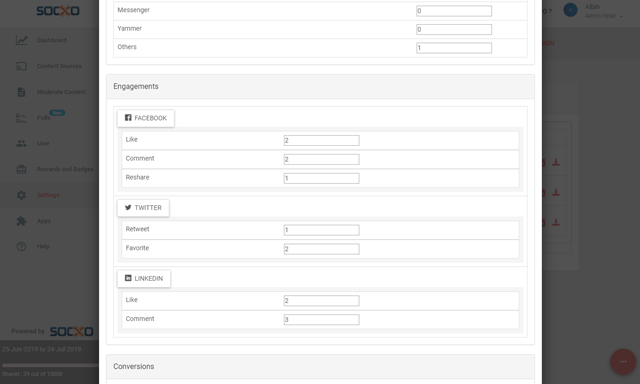 This is one of the most critical components of a successful partner advocacy program. Let your partners know what your goals are – are you looking for more social shares? Signups? Referrals/ reviews? Or bottom-of-the-funnel conversions? Once you've set your goals, track partner activities to measure and analyze success.

Ensure that you reward partners for their achievements, whether in the form of goals or the steps toward them. Use badges and partnership tiers to incentivize enhanced participation.


Finally, remember that your goals can change or even differentiate as your brand grows and expands. For instance, an initial (ambassador/ referral) program can change into a reseller program, or can even extend your partner marketing across new product lines.
Analyze, Adjust & Repeat
Link Google analytics accounts, track sharing activity-generated website traffic, get conversion analytics, measure results.

Tweak goals, inform partners, repeat.
Integrate & Support
Socxo is a patented white-label app that's iOS as well as Android-compatible. Being perfectly designed for professionals on the move, it supports them as they execute their numerous and varied tasks to achieve their goals.
You might also be interested in