Distribute Content Effortlessly with a User-Friendly Platform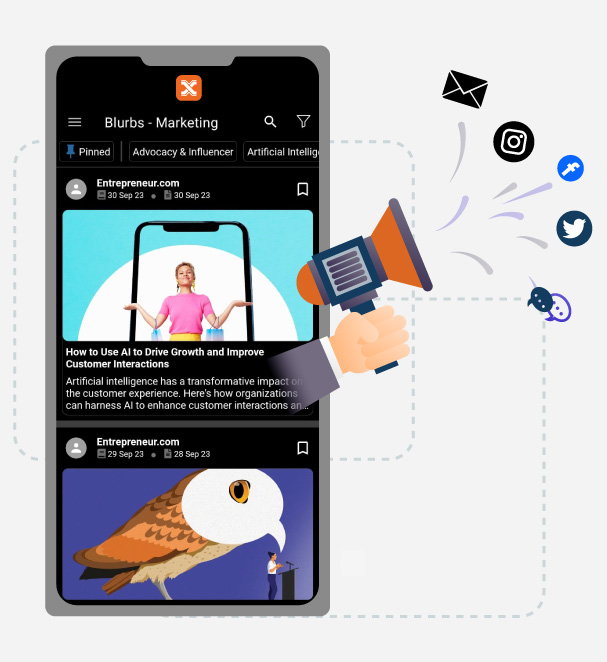 Content Hub: Dive into a world where every piece of content - be it the latest company buzz or pivotal industry updates.
Curate Like a Pro: Blend the finesse of branded content, the relevance of industry news, and the authenticity of UGC. The result? Stellar communication both in-house and out in the wild.
Smooth & Smart Interface: Navigate with ease! With our instinctive interface, you're not just sharing; you're delivering engaging stories smoothly and smartly.
Branded White-Label Application: Available in iOS & Android versions, it empowers your brand advocates with an easy-to-use interface that drives better engagement with your content.
Diverse Content Options: Never miss out on fresh content! With options to subscribe to RSS feeds, plug into social channels, or craft content from the ground up, you're always in the loop.