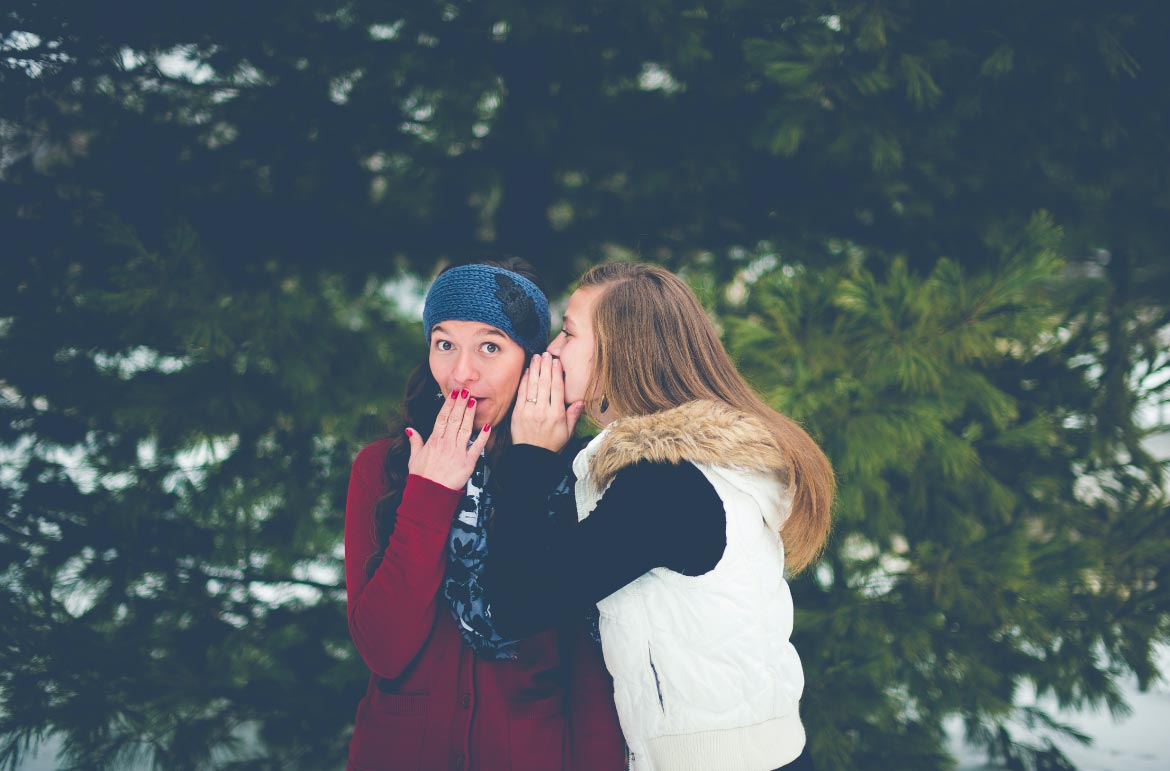 Change is scary. And the change of such epic proportions as we've seen through the pandemic … Well, if you're worried, that's normal. All part of the new normal, at least.
There's a potent mix of anxiety, fatigue, and fear in the air.
Chin up though! It may all look like gloom and doom, but it really isn't.
Every day we hear success stories that give us hope. Our jaw dropped open when we read about this online crafts company, which saw an 800% increase in March 2020 alone compared to the same period last year (more on that later)!
If they can do it, so can you!
How though?
With Word-of-mouth Marketing is how!
"Where's the budget for that?" you might ask. With plummeting sales come budget cuts, and the usual approach would be to give marketing the axe. We don't blame you if these questions are on your mind:
Is Word-of-mouth Marketing worth fighting the man with the axe?
With so much chatter online, how do I stand out from the competition?
With #Covid-19 taking over, is anyone really going to be interested in my product?
Excellent questions all. Let's find out.
We're going to be starting from the basics of Word-of-Mouth Marketing, but feel free to jump to the section that you want to read.
Contents
What Exactly Is Word-Of-Mouth Marketing?

Here is the dictionary definition as given by Investopedia:
"Word-of-mouth marketing (WOM marketing) is when a consumer's interest in a company's product or service is reflected in their daily dialogues. Essentially, it is free advertising triggered by customer experiences—and usually, something that goes beyond what they expected."
To put it simply, word-of-mouth marketing is what happens when a consumer talks about a company's products or services to their friends and family. In a good way.
It relies on casual social interactions to promote a product or a service.
Word-of-mouth marketing is by no means new, but boy has it changed from what it used to be. While the way customers talk has changed over the years, the fact remains that they still talk and how! In the current situation of social distancing, word-of-mouth marketing is an effective way to create a brand image and get more people talking about your business.
The trigger for word-of-mouth marketing is customer experience.
Though it can be encouraged by publicity activities set by companies or by encouraging consumer-to-consumer communication, customer experience is at the heart of word-of-mouth marketing. They have a good experience, they will talk about it. They have a bad experience and by god, will they talk about it!
A few terms that you might find on your word-of-mouth marketing journey:
This is when you create a buzz around a word-of-mouth marketing campaign.
You start a conversation about the campaign with a customer's friends or family. You amplify it. Get more people talking about.
The key to getting buzz marketing? Get creative in your conversations. Throw in a bit of humor. Get emotional. These are the things that tick all the boxes on mass appeal.
This is when you get your campaign or post to spread like a virus. An unfortunate example of this, especially at this time, but this is a virus of the good kind. It is a great online strategy to help spread a message.
The key to viral marketing is to get your post or campaign to spread wide and spread fast. The content could be anything – a video, a photo, a powerful message. It could be anything exciting, funny, moving. Anything that can beat a video of a cat!
Why is Word-Of-Mouth Marketing Important Now More than Ever?
If there was ever a debate on whether online retail was better than brick-and-mortar stores, COVID-19 has settled it once and for all. Online retail and consequently online marketing is not an option anymore. It is the new normal.
The pandemic has taken it one step further. It is no longer enough to have an online presence and a nice-looking e-com store. You need to get people talking about you and you need them to tell others too! That's word-of-mouth marketing for you.
There is nothing more powerful and effective than word-of-mouth marketing when it comes to harnessing your existing customer base. Here is why:
1. Customers would rather "Phone a Friend" than trust a Brand
Sending a selfie from the trial room for a quick opinion from a friend.
Taking your brother with you on a test drive.
Poring through hundreds of reviews from other customers.
What does this tell you? People will always reach out to others, especially friends and family before they make a purchase.
The Edelman trust barometer 2019 special report surveyed consumers between the age of 18 to 34. 63% of them said that they trust what influencers say about brands much more than what brands say about themselves in their advertising.
Take wedding planning for instance. Research shows that people relied 331% more on the words of their friends than on advertising!
Especially now, when customers can't really go out shopping and get a feel for the product, user-generated content and positive reviews are all they have!
2. Wins hands down over Paid Media any Day
Sponsored post. Swipe Left.
Admit it, that's what we all tend to do. Unless there is a mega sale of course.
People tend to tune out when they see a paid ad or a billboard or any advertising that they feel is "orchestrated". Authentic is what they want.
Besides, paid advertising is expensive! With the economy as it is and all the budget cuts that the pandemic has brought, it just isn't worth it on its own. As a catalyst to a post that's organically doing really well already… maybe.
Also, think about the bidding war you would have with all the businesses who want maximum visibility on paid display and search advertising. Do you really want to go there?
Word-of-mouth marketing wins hands down on all the factors that matter. It's authentic. It's free. It works.
In the words of business and culture transformation expert Martin Lindstrom: "Word-of-mouth is powerful, trusted, and cheap."
3. Inspires a Chain Reaction
People love to talk. Give them a great product, show them excellent customer service, share a cause, throw in some controversy … if it wows them (or horrifies them) they will talk about it.
You share it with someone, they share it with someone else and before you know it, your post goes viral and you've reached millions of potential customers. That's the power behind word-of-mouth marketing.
All you have to do is: Start a conversation. Not any ordinary conversation but something that will knock their socks off and get them talking about you. Business strategist Jay Baer puts it well: "Content is fire. Social media is gasoline."
So, light it up!
4. Gets you right where your Customers are at the Moment
Finding your customers where they are most active is key.
Where are your customers right now?
A global survey showed that "the coronavirus has had a direct impact on in-home media consumption around the world, with 35% of total respondents professing to have read more books or listened to more audiobooks at home and 18% having listened to more radio due to the COVID-19 pandemic, whilst more than 40% of consumers spent longer on messaging services and social media."
Makes sense then doesn't it? You reach your customers where they are at; on Social Media.
Now, social media is equipped with specific functions to encourage word-of-mouth marketing.
Word-of-mouth marketing is more important now than ever before. Hence proved.
Before we go on to word-of-mouth marketing in more detail, let's look at an important foundational block – customer experience.
How Can I Create An Impressive Customer Experience?
You could pour millions of dollars into marketing your product, but one bad experience is all it takes for a customer to cut ties with you. A particularly bad experience and you could be facing a hailstorm of word-of-mouth but nothing that you'd want to be bragging about.
In a nutshell: Focus on Customer Experience. Here's how you can do it.
1. Don't cut corners on Quality
"The bitterness of poor quality is remembered long after the sweetness of low price has faded from memory." – Aldo Gucci
And social media has a long, long memory. If you sell lousy products in an attempt to cut costs, you can be sure you're going to lose customers. And in the spirit of WOMM, they are going to spread the word alright!
Worse yet, if they comment negatively about your brand on social media, it will get ugly. Focus on improving the quality of your product or your service. That should come first.
2. Be Dependable
On-time delivery is important. Don't expect positive reviews when your brand develops a reputation for backorders and order mishaps.
Invest in a good Inventory Management system. It will help you avoid overselling a product, respond quicker and resolve issues better.
3. Work on an easy-to-use order Process
There's no worse turn-off than clumsy eCommerce sites and their painful ordering processes. First impressions matter. One look and your customers might be gone forever.
It is critical to have a great-looking interface and easy-to-use process across all devices. Look into it now before it's too late.
4. Go the Extra Mile
Set out to impress every customer. Not just satisfy them but impress them.
A little creativity, a little empathy, a few second's worth of thought into how you can make them happy. That's all it takes.
Your employees can play a big part in this. Train them on customer delight and give them a measure of free rein and a budget to make impromptu decisions that will win a customer's smile (and review).
5. Connect, not just Collect
For many years now, marketers were focused on "collecting" social media fans and not on actually connecting with them.
Having 1000 passionate fans that love your product or service is exponentially more effective than having 100,000 fans who have signed up just to win a freebie from you.
Build friendships with your customers. Ask them how they are doing. Send them a random thank you card. Show them you care.
It starts with an impressive customer experience, but it definitely doesn't end there. You can't just sit back and hope they will share their experiences with others. You need specific strategies that actively encourage people to refer your brand or product to others. That is word-of-mouth marketing.
What Are The Fundamentals Of Word-Of-Mouth Marketing?
1. Know your Brand and Products
Before you connect with your customers and get them started on word-of-mouth marketing, get to know your products and services well. By "you", we mean anybody who will post or handle your media accounts.
Then make sure your followers know it well too. That will help immensely when they share posts or product information.
Pen down your thoughts on these questions:
What is my brand all about?
What do my products and services do?
What are my product values?
How do my products help people?
2. Know your Customers
Your audience, your customers – they are the foundation of your word-of-mouth marketing campaign. How well do you know them?
Get to know them. Not just their names and handles, but really get to know them. What are their likes and dislikes, choices, preferences, and tastes? This will help you build a marketing strategy around those preferences.
It will also help you segregate your audience into different "buyer personas." These personas are a representation of your ideal customer. Once you know that, you can categorize them and finetune your campaigns to reach them effectively. You can read more about buyer personas here on our blog Personas: Your Manna for Building Engagement.
3. Know what makes your Product Stand Out
What makes your product different? Why must a potential customer pick your product or service out of the other hundreds available?
Even if you have a fantastic product, what will really make you stand apart is giving your customers a unique experience.
Try to offer them something different that will make them want to talk about it with their family and friends. That would mean that you need to identify exactly what makes your brand and your products unique and invest in growing your brand around that.
Does your business have a unique company structure or a bizarre brand identity? Be loud and proud of it! Ordinary is out so give them weird, quirky, crazy … anything but ordinary.
4. Know your Competitors
"Keep your friends close, and your enemies closer" – that is perhaps one of the wisest sayings of all time.
You cannot ignore your competitors. If you want to stay ahead of them it's important to know what is working for them and what isn't.
The goal of this exercise is to help you answer these questions:
How different are your competitors from your brand, and how can you benefit from this knowledge?
In which areas is your business weaker?
How can you improve?
What can you do to perform better than your competitors?
Such an analysis of your competitors will strengthen your own word-of-mouth marketing strategy.
5. Build your community on the social media network
"Build it, and they will come" only works in the movies. Social Media is a "build it, nurture it, engage them, and they may come and stay."– Seth Godin, social media expert.
It takes work to build a community!
As a first step, identify the right social media channel. Then, reach out to your customers and engage with them.
You can develop a tight-knit social community by encouraging dialogue, hosting contests, organizing online or offline events, and loyalty programs.
Remember that digital crafts company we spoke to you about in the beginning? 800% increase in sales? That should jog your memory. Well, that crafts brand Stitch & Story has an excellent strategy to generate content from their users.
For example, on their seventh birthday, they planned a social-not-so-social party on Instagram. Co-founder and CEO Jennifer Lam elaborates: "Have you ever tried to tell a knitter how to make use of extra time on their hands? As part of our birthday surprises, we've decided to offer free downloadable PDF patterns for our fans as well as hosting a KAL (knit-a-long) on social media. We get everyone to tune in next week to start a knitting project together, the Lana Patchwork Throw. We're finding new ways to reconnect with everyone by using #stitchtogether and the best part of it all is knowing that we're all in it together."
That's how you build a community.
How Can You Adapt Word-of-Mouth Marketing to The New Normal?
As the COVID-19 crisis continues, businesses have changed their marketing strategies to quarantine mode.
Changes have been made to customer communication, operation hours, budget allocations, new product releases, and planning. This has in turn changed customer behavior. Changes, changes…
Don't worry, we got you covered. The key is to capitalize on changed customer behavior.
To help you, here are the top WOMM strategies you can adopt to elevate your brand and engage your consumers.
1. Connect Emotionally
Emotions matter. Inspiring emotions, engaging, and even placating them is the cornerstone of brand-building strategy.
A master in stirring emotions through his art Van Gogh sums it up well: "Let's not forget that the little emotions are the great captains of our lives and we obey them without realizing it."
The pandemic has been a saga with constant dips and dives in the emotional front for everyone. There is great power in this.
Be there for your customers now more than ever. These emotions can positively impact customer loyalty and customer lifetime value.
When you involve your customers in emotional branding, you are in effect telling them that you truly care. That you understand how they feel and what they believe in.
You cannot hope to make everyone happy but going above and beyond for a customer can't hurt, can it? It gives you a good chance at being referred to a friend or family, which is what you want.
A survey conducted by Personas: Your Manna for Building Engagement, 70% of consumers expect to be treated as their friends would treat them. Businesses that focus on the human experience are twice likely to outperform their competitors in revenue growth.
So, here is what you can do to connect with your consumers on a human level:
Create a compelling story for your Brand:
What is your brand story? It could be the story of your founder, it could be the cause that you support. Find your story and build a narrative around that in all your posts and marketing campaigns. Show your audience who you are as a company and let them into the narrative.
Build social proof through Customer Stories:
What's better than hearing of a great customer experience straight from the horse's mouth. After a great experience, your customers may want to talk about it. So, give them a stage to express themselves. It could be by posting a positive review on social media channels or dedicating a live customer review space on your website.
The marketing paradigm used to be Think-Do-Feel. But now, it has pivoted to Feel-Do-Think. Now, people think subconsciously with their emotions and make decisions based more on how they feel.
In other words, emotion is an integral part of relating to your clientele and establishing a genuine brand connection. Get emotional.
2. Reassure and Build Trust
Trust has always been key to brand loyalty. The pandemic brought that out to the fore like never before. As uncertainty rose, consumers reached out to familiar and trusted products, brands, and services as a safe choice.
If you've already built that kind of loyalty, good for you!
If you haven't yet, its time you do. Reassure your customers that your company is focused on solving customers' problems first, instead of profits.
If you had it but are on the brink of losing it, don't! Admit to your mistakes. Shoulder responsibility and pivot.
Zoom is an excellent example of this. They rose to tremendous popularity during the pandemic but were on the verge of losing it over privacy concerns. Zoom CEO Eric S. Yuan acted decisively and was quick to apologize: "we recognize that we have fallen short of the community's – and our own – privacy and security expectations. For that, I am deeply sorry, and I want to share what we are doing about it."
Now that's the kind of leadership that makes a company jump from 10 million daily users to 200 million daily users in record time!
3. Share Authentic and Positive Employee Experiences
Generally ignored in traditional marketing and usually untapped even in word-of-mouth marketing, employees can actually be the best advocates you could have. From executive leaders to employees, everyone could become "micro-marketers" and help you in your brand journey.
Especially during this time of decreased human interaction, the audience would love to see authentic, personal, and human content. Use your employees to deliver this.
You don't need a high production studio or large marketing budgets. Remember, your customers are not looking for perfection. #flawedandbeautiful tells you something. They want to see something that they can relate to and not something that's picture-perfect.
So, here is what you can do:
Show them how your employees are working from home and making a positive impact on the company.
Show how your brand is contributing to the community.
Authentic and positive employee content can reduce costs, form a genuine connection, increase engagement, and keep the conversation going. Makes sense to activate and engage your employees to become micro-markets for your brand, doesn't it?
4. Capitalize On User-Generated Content
User-generated content is powerful.
Positive user-generated content on your website or social media channels increases your chances for user-engagement and conversations. According to Stackla, 79% of people say user-generated content highly impacts their purchasing decisions.
Now with more time on their hands, it's a great time to get your followers to generate content.
Meaningfully engage your follower base in two-way conversations. Encourage your consumers to share their ideas, opinions, and experiences on social media as a part of your campaign.
5. Create A Referral Program
A referral program is that extra nudge to get happy customers into introducing others to your business.
This could be a great source of acquiring customers, especially now when the lockdown means you don't exactly have new customers walking in the door. Dig into your database and reach out to your existing customers. Get them on to your referral program.
Sweeten the deal with relevant rewards.
Rewards on the program could be a discount on the first/next offer, direct payment for referrals, bonus gifts with the next order for a referral … go ahead and get creative. Give your customers that motivation.
6. Capitalize on Influencers
The influencer industry has been immensely successful. It has a great impact on a large audience. While 80% of marketers say that influencer marketing is effective, 49% of consumers depend on influencer recommendations for their purchase decisions.
What kind of influencers works though?
While the trend was to focus on bloggers and other influencers with hundreds of thousands of followers, the more effective way to go is to concentrate on those who are passionate about your brand – nano influencers.
These nano influencers usually have a smaller following, around 1,000 to 10,000 followers, but they are trusted in certain niche circles for their expertise on the subject. They tend to be more relatable and approachable.
A recent HypeAuditor report found that these nano influencers "have a closer and more authentic relationship with their audience. They can also show a better ROI"
Identify these nano influencers in your product category. They could even be from your employees, friends, and customers. Approach them and ask for their opinions, reviews, and experience about your products. Collaborate with them.
There are some great tips on this in our blog Nano Influencers: The Avengers of Influencer Marketing.
How Can I Get Started with Empowering My WOMM Strategy?
Getting consumers enthusiastic about your brand or product requires a unique identity, solid reputation, and a thriving community. It requires a brand to put its customers first and deliver above and beyond.
We know that this might seem herculean, but with the right guidance and tools, we know you can get there.
As a start, you could probably work your way through these resources:
Set the wheels in motion on creating a great customer experience.
Put down a word-of-mouth marketing strategy based on what was discussed in this article – content direction, referral program … the works.
Get your employees on board through a strategic Employee Advocacy Program.
Identify nano influencers and brand advocates who will stick by you.
Create and curate content that will wow your audience and get them talking.
Finally, if you have any questions at all, please reach out and ask away.
All the very best as you get the power of word-of-mouth marketing working for you!