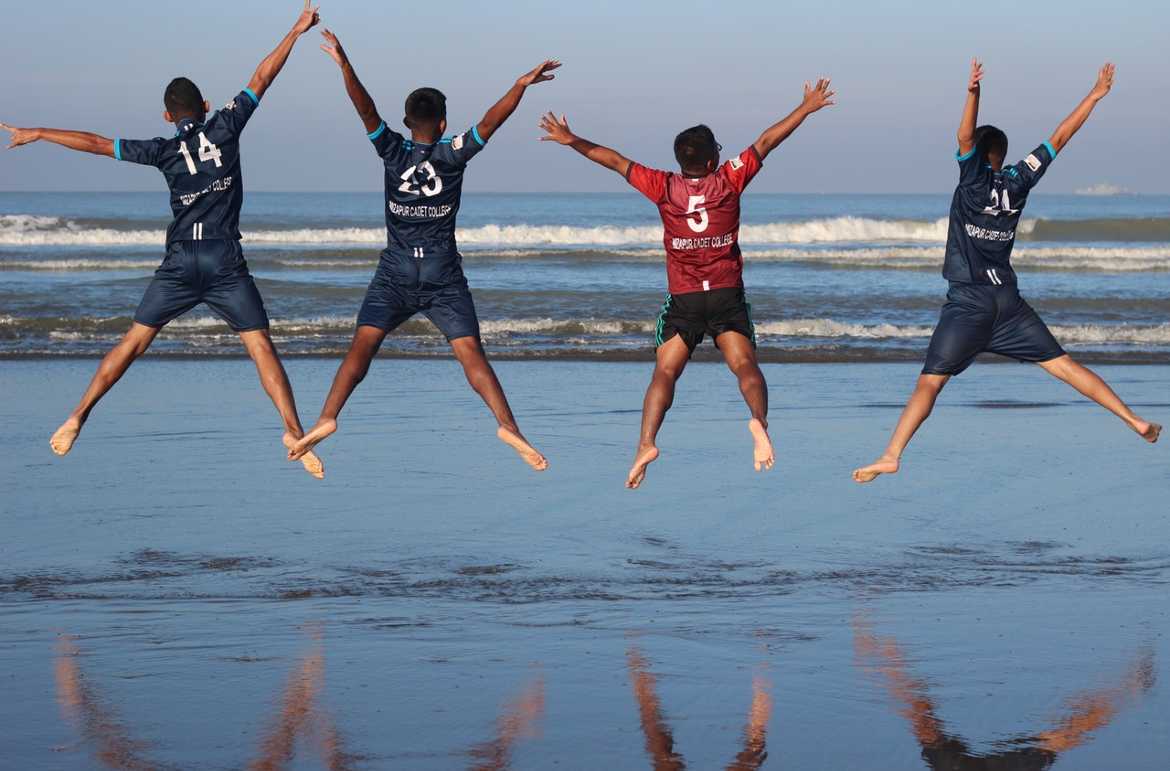 Gamification – It's undoubtedly the best strategy to kickstart your employee advocacy program into a high drive. Gamification is a great way to build engagement in employees and make them have fun at workplace at the same time. So how does it work? Employers apply game-design elements such as competition or smart challenges into a non-gamified context to construct engagement towards a particular tool, product or service. Game-based motivation through goal-setting, competitions, scoreboards and status recognition serve to enhance the entire work experience and push for the rapid adoption of new ideologies with an open mindset.
Gamification and Employee Advocacy
Gamification can propel your advocacy program to immense success through active employee participation and buy-in. Employee advocates are encouraged to share company content through their social media, and innovative competitions keep thrusting them to perform better. Gamification is all about motivation – it changes the behavioral psyche of workers and keeps the engagement levels buzzing. The amazing potential of gamification techniques to increase brand visibility make it a must-have for your employee advocacy program.  It adds a dash of healthy competition which propels employees to keep those points adding on the scoreboard!
So, let's see what companies can do to boost their advocacy platform through gamification:
Set Smart Objectives:
It's important to know what you want to achieve through your gamification program. It is not about creating spam, and bombarding users with continuous company content to gain maximum shares and likes. Gamification needs to be focused with clear pre-decided objectives which will help in the attainment of organizational goals.
The two major objectives of gamification are to promote curated company content by harnessing the social networks of employees and to build in high worker engagement through personal brand development, reward points and team challenges. Gamification can be used to energize any brand advocacy program and create a win-win situation for both employers and employees in the long run.
Use Optimum Game Tools:
Games mean fun and can be used as a powerful workplace motivator.Keep your employees interested and engaged through a host of stimulating activities. Employee advocacy can be escalated through reward points, leaderboards, badges/medals and fast-paced competitions. Incorporate employee suggestions on what kind of gamification works for them and create personalized game elements to spur participation.
Team gamification is very useful as a bonding exercise and helps members augment their content sharing skills. Encourage employees to foster healthy competition which will drive gamification towards a positive direction. It's also important to provide consistent and regular feedback to build-up employee motivation. Persistent connectivity through smartphones and tablets will have your employees hooked to engaging game elements and keep advocacy churning through the day.
Choice of Rewards:
Rewards are of crucial importance to a successful gamification strategy. Employees want to boost their sense of achievement by winning competitions and getting suitably rewarded for their effort. Rewards can be both monetary and non-monetary. While monetary rewards do provide instant gratification, it has been observed that non-monetary rewards go a longer way in boosting the morale of employees. Meaningful rewards such as mentorship opportunities, study scholarships and business meetings with top executives are great ways to inspire your employees to keep sharing relevant brand content through personal social channels. Recognition of efforts through award of top-performer/employee of the month, leaderboard displays and newsletter articles make employees feel valued and appreciated. Associating rewards to personal and professional growth is a sure-shot way to push for the rapid adoption of gamification at the workplace.
Gamification isn't a one-size-fits-all strategy; companies need to spend time on deciding what elements and techniques work the best for them. So go ahead, gamify your advocacy program and reap colossal benefits through large scale social media brand amplification.
Come on board with SOCXO to launch your employee advocacy platform now!