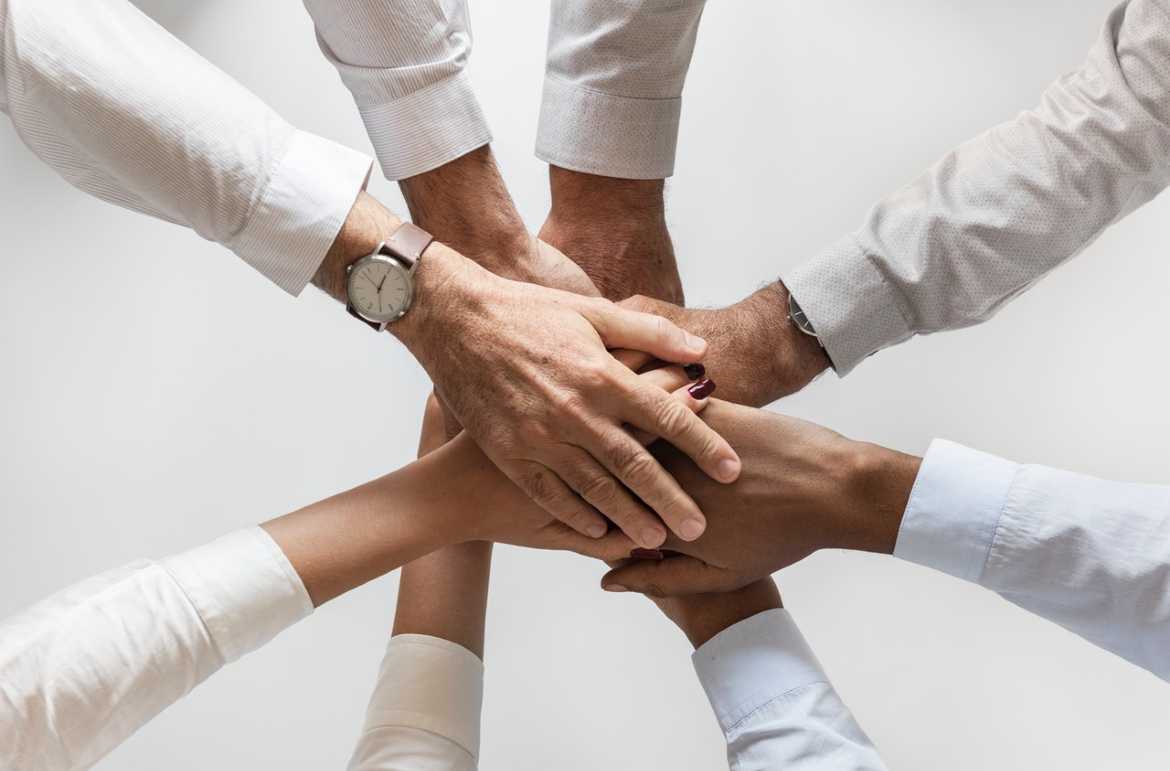 With the advent of social media and digital technologies, trust has become a new marketing currency in the social world. Today, people trust each other more than brand advertisements. Hence online reviews can make or break the businesses. If you want to build your brand online, then you'll need to run an employee advocacy program.
Employee engagement is the biggest challenge in most organizations today. Employees are abundant with productivity tools at workplace and adoption is always a key challenge in today's digital organization. Never take a chance that your digital employees will hop on to the tool once you introduce it. This is where gamification comes into play for motivating employees at work. The primary objective of gamification is to bring behavioral change among employees for rapid adoption of this tool. As you aware, employee engagement is a critical component in today's digital world. At the same time, gamification plays an important role in employee engagement.
Don't underestimate the power of your digital employees across social channels. As MSL Group reports, Employees' messages get shared 24 times more often than brand's social channels. They are your future marketing engine who propels the online brand on your behalf. According to Edelman research, employees are 6 times more trustworthy than other stakeholders. As you aware, 33 per cent of employees already sharing the positive recommendation about the company's brand on their own social channels without any support from their respective employers (Source: Weber Shandwick).
The concept of gamification and employee advocacy has a strategic potential in business. However, the lack of awareness is a primary concern among business leaders. Modern marketers are embracing both the concepts of gamification and employee advocacy. They now understand how it's becoming mainstream in the online business world.  Gamification is defined as an application of game mechanics into non-gaming activities. The key stats that prove gamification is essential for employee engagement:
By 2020, 53 percent of technology stakeholders said that use of gamification will be widespread (Source: Pew Research Center)

Organizations with effective gamification solutions improve their employee turnover by 35 percent and employee engagement by 48 percent (Source: Aberdeen Group)

Businesses have seen 250 percent growth than their peers in leveraging gamification techniques (Source: Gartner)
The business leaders face a lot of challenges in adoption of employee advocacy tools among potential employee brand advocates across organizations today.The onus lies with the business leaders to empower employee brand advocates with relevant training on company's social media policies for amplifying the branded content.
Why Gamification Boosts Employee Advocacy
Create a friendly competition – After you identify employee brand advocates, the business leaders should engage those advocates in using employee advocacy tool. With the help of Gamification, organizations can create a friendly competition among employee advocates through gamified challenges such as leader boards, contests, points, and rewards. Always be creative with your rules of play to keep your employee brand advocates engaged and rewarded. This, in turn, will improve your online brand overall.
Foster a collaborative sharing – Gamification spurs initial adoption of employee advocacy tools among employee brand advocates. Does it help for long-term sustainability? Create a culture of sharing and foster collaborative work environment among employee brand advocates to share both relevant and contextual content consistently in the social media world. Always encourage individual and team gamification for a successful employee advocacy programs.
Create a culture of achievement – Gamification can create a culture of entitlement among employee brand advocates for sharing company's content. Rewards should act as a catalyst for motivation to improve one's personal brand and social media skills. Gamification should foster a culture of achievement. Make sure rewards are valuable and personalized to individual brand advocates not only depending on the number of shares but also making them as the industry thought leaders.
5 key Tips to Run a Successful Gamified Employee Advocacy Program
Here are five key tips on how to run a successful gamified employee advocacy program:
Set clear business objectives – First and foremost, make sure what do you want to attain through your gamified employee advocacy program. Then, set your business goals with simple, compelling and engaging rules of play.
Focus on both monetary and non-monetary rewards – It's crucial to plan your rewards for earlier and continuous participation. This might include stars, badges, points and leader boards. Convert those rewards points into both monetary and non-monetary rewards – Discount coupons, company merchandise, VIP Luncheon, recognition in town hall meetings, participation in industry and customer events and so on
Create a culture of sharing – Gamification shouldn't encourage a culture of entitlement. Make sure you are rules of play are transparent and provides feedback for employee brand advocates in all possible ways. The bottom-line is to create a friendly competition among employees for adopting one more digital productivity tool in the workplace quickly
Nurture a community – Always encourage a team gamification to nurture a community of like-minded employee advocates. As you aware, games become more enjoyable when played with more players. This, in turn, enables a sustainable gamified employee advocacy program in the long run.
Realize the growth progression – Create transparent rules of play within individual and community of employee brand advocates for their continuous efforts over time. Let them experience growth by using different gamification techniques such as points, badges, and levels to receive recognition. Overall, a gamified employee advocacy program improves the professional development and personal brand of employee brand advocates.
Benefits of Gamified Employee Advocacy Programs
The following are some of the key benefits of gamified employee advocacy programs:
Become an industry expert – Employee brand advocates are empowered to sharpen their social media skills and build their personal brand online. This, in turn, increases their competencies in specific domains and has an incredible opportunity to position them as 'Industry Experts'.
Increase online engagement – Employee brand advocates share relevant content through their personal social channels and get suitable rewards using gamification techniques. The engagement level of this shared content goes up in the form of shares, likes, and comments.
Nurture long-term advocates – Gamified employee advocacy program results in identifying long-term employee brand advocate who doesn't necessarily create a short-term buzz. Encouraging them in the form of both monetary and non-monetary rewards will benefit in the long-term loyalty.
Increase lead generation – By sharing relevant branded content, employee brand advocates can bring qualified leads through their social media connections and followers. They are empowered to share their expertise on social media channels that increases lead generation for their respective organizations.
The bottom-line is to make sure your employees start trying this new tool with the help of gamification techniques. Gamification is a strategy used to empower your brand advocates to amplify branded content through their personal social channels. While choosing your employee advocacy platforms, try considering this feature for initial adoption. At the same time, position employee advocacy as a critical component of employee engagement and explain 'What's in it for me (WIFME)' for your future employee brand advocates for long-term success.