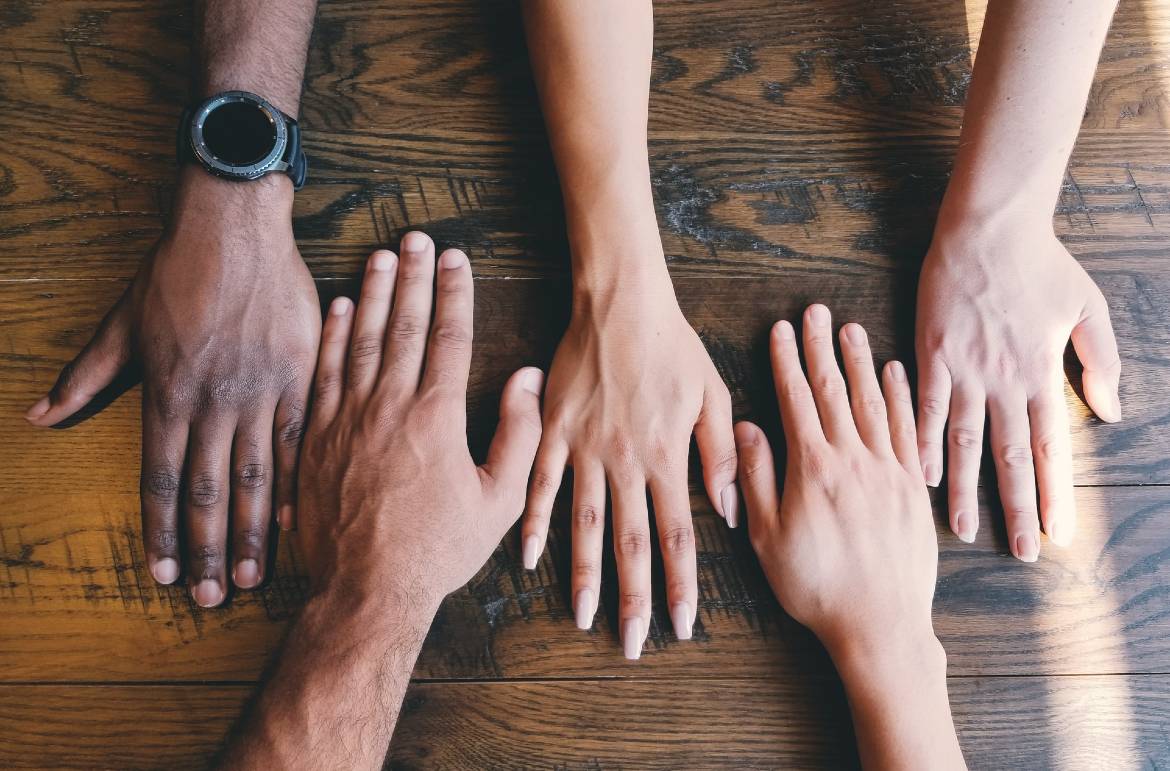 "Content is king"- the phrase has never been more relevant for businesses than it is at present. Content marketing is no longer an option today but rather a necessity for modern brands. It is difficult to imagine a successful digital marketing campaign without relevant content that connects with your audience.
Statistics show that a website's conversion rate is nearly six times higher for marketers who adopt content marketing than those who don't.
But why isn't every company that produces bulk content a successful digital marketer? The difference is the quality vs. quantity of the content.
As a marketer, it's crucial to project yourself as an expert in your field. Your content should be able to drive organic traffic, nurture and convert leads, and position your brand as an authority. That's where you need thought leadership.
Let's decipher the concept of thought leadership and how you can develop a winning marketing strategy. We'll also explore the best examples you can consider while creating your powerful content.
Quick Guide
What is Thought Leadership?
Benefits of Thought Leadership for Your Business

Establish Credibility and Authority
Gain Publicity
Scale Your Business
Get Competitive Advantage
Attract Investors

Steps to Build a Successful Thought Leadership Strategy

Know Your Audience
Review Existing Thought Leadership
Identify Your Expertise
Create Thought Leadership Content
Distribute and Promote Your Content
Expressing Brand Confidence through Employee Advocacy
Measure the Results

How to Create Thought Leadership Content?

Research Your Topic
Consider How to Produce the Content
Be Open and Genuine
Stay Flexible

How to Measure Your Thought Leadership Success?

Monitor Website Traffic
Count Social Media Followers 
Take Note of Branded Queries 
Track Backlinks 
Keep Tabs on Media Mentions

Examples of Powerful Thought Leadership

Deloitte's Research Page
IBM
Grow by Acorns and CNBC
Donald Miller's Story Brand
REI's Blogs
 What is Thought Leadership?
Thought leadership is expressing ideas and opinions that demonstrate your expertise in a particular field or topic. Thought leaders leverage their insights and experience to deliver authentic content of immense value to readers.
The concept of thought leadership was first popularized by Joel Kurtzman, editor-in-chief of Strategy and Business magazine, in 1994. He defined thought leaders as people recognized by their peers as having deep industry knowledge, distinctly original ideas, fresh insights, and unique points of view.
Thought leaders have a definite command in their field. But more than that, they're passionate and eager to share their wisdom with everyone.
Take, for instance, the co-founder of Microsoft, Bill Gates. The owner of the multimillion company regularly uses his social media accounts to share quality content and answer questions posed by his audience. By being an authoritative figure, he promotes a personal brand and creates a reputable status for his company.
As a thought leader, you should aim to become recognized as the most trustworthy and reliable authority in your field. By positioning your company as the most credible information source, you become the first reference for audiences looking for information. As a result, a person seeking similar products and services will turn to you first.
To understand the concept better, let's delve into how thought leadership benefits your business.
Benefits of Thought Leadership for Your Business
Establish Credibility and Authority
Customers like to be assured that they're dealing with a trustworthy organization having a lot of experience in their field. You convey that message by providing valuable and accurate information through your content.
With time, more people start turning to you for insights and opinions. As a result, you will earn credibility in the industry, and customers will start regarding you as someone who adds value to their lives.
Edelman-LinkedIn conducted research on 1,200 North American and Europe decision-makers. 47% of C-suite executives admitted to sharing their contact information after reading thought leadership content.
Gain Publicity
A thought leadership marketing strategy fuels PR opportunities. For example, reporters, influencers, and bloggers would want to get in touch with you if you're seen as a go-to person on a particular topic. The result is more media coverage and increased opportunities to share your expertise.
As a spiral effect, your prominence and reputation grow in the industry. The more traction you gain, the more opportunities will likely come your way.
In the same Edelman-LinkedIn research mentioned above, 60% said that thought leadership led them to directly award business to an organization. Also, thought leadership convinced 60% of them to buy products or services they were not previously considering.
Scale Your Business
Thought leadership marketing strategy can help command premium billing rates for your products and services.
According to a study by Hinge Research Institute, buyers are willing to pay 13 times more for service from a visible expert than a regular professional.
Additionally, thought leadership marketing makes it easier to sell your unique value proposition (UVP) and unique selling proposition (USP) to your prospects. As a result, your business can scale to great heights.
Get Competitive Advantage
Covid-19 has brought about a shift in consumer spending behaviour. According to a McKinsey study, 75% of the consumers have changed brands one or more times during the pandemic.
The stat shows that presently you have an audience willing to listen to new perspectives. This presents a massive opportunity for thought leaders to influence prospective customers.
You can differentiate yourself from your competitors by presenting strong opinions and showcasing unique perspectives. This enables you to pull more customers, create new services and tilt business models to your favour.
Attract Investors
Thought leaders are attractive to investors. With the kind of authority you hold, it's easier to showcase your growth potential. As such, your pitch becomes more appealing to them.
Steps to Build a Successful Thought Leadership Strategy
As you can see, being a thought leader benefits your business in many ways. But creating a winning thought leadership strategy is easier said than done. Here's a step-by-step guide to help you in the process.
Know Your Audience
The first step to any successful marketing strategy is knowing who your audience is. It starts with creating a buyer's persona. Who are your ideal customers? What are their challenges or pain points? How do they make a decision?
Figuring out the answers to these questions requires a bit of research. You could scout social media or interview your existing customers to gather information about them. Once you've defined a persona, you can begin addressing their issues with thought leadership content.
Also, bear in mind that your audience doesn't always need to be your buyers. Your goal should be to deliver value to the community and not just convert leads. You want to reach a wider audience who can spread positive word of mouth and create a buzz about your business.
Review Existing Thought Leadership
Before starting your content creation process, it is always wise to see the kind of thought leadership content already in your niche.
Researching the existing content will give you a better understanding of the key issues in your industry. You will also be able to identify popular thought leadership trends and ideas you can take inspiration from while drafting your strategy.
It's essential to analyze what your competitors are doing. Are they creating any thought leadership content? If yes, how often are they posting, and which platform are they leveraging? Perhaps they've left some gap in the content, which you may be able to fill.
Lastly, check your own history. Review your previously created thought leadership content and ensure that you have a consistent narrative throughout. If your previous content does not align with your current strategy, consider updating and republishing it.
Identify Your Expertise
To create your content, you must first identify where your thought leadership lies. As a company, what are you an expert in? What is your specialization? Once you identify your expertise, you must align your content with your brand beliefs and values.
It is often suggested to develop expertise in a specific area instead of attempting to become a thought leader in all areas of your industry. Creating a niche market can help build your brand and establish credibility in your field.
Another question you need to ask is who your thought leaders will be. In most companies, the CEOs and higher management create thought leadership content. Other companies deploy Subject Matter Experts (SMEs) to create high-value content.
The success of your organization's thought leadership strategy depends on who you portray as your thought leaders. Hence, the people you choose need to be authentic and revolutionary. Here are a few aspects you need to consider while deciding on your thought leaders:
Alignment with your brand and values.
Knowledge and expertise in the field.
Strong opinions and innovative ideas.
Skills and experience in creating thought leadership.
Strong credentials such as membership in a credible institution or relevant associations.
Considerable followings- some thought leaders grow along with their company.
Create Your Thought Leadership Content
The next is actually creating your thought leadership content.
Thought leadership can exist in many forms, such as article/blog posts, videos, webinars or events, case studies, white papers, podcasts, etc. You can either focus on any form or create a mix of different formats to reach a broader audience base.
If you're new to thought leadership, you could always start with article formats like tips, how-tos, or best practices. Ensure that the content is long-form and informative; your audience will benefit from it.
You must understand that creating thought leadership content takes time and research. You need to constantly learn about your industry and analyze patterns and market dynamics. And then combine these learnings with your vision to solve real-world problems.
We will further discuss the steps involved in creating winning content in the latter part of the article.
Distribute and Promote Your Content
You may write the most insightful content, but it won't have value until it's found and read by your audience. Hence, your tactics to distribute the content are vital to your thought leadership strategy.
Depending on the topic, you can use both internal and external channels to promote your content. For instance, if your thought leaders have already built a network, you can tap into them to generate more engagement and feedback on your content.
Social media platforms like LinkedIn and Twitter are simple yet effective tools to promote your content. You can also pitch your content to journalists, publications, and other industry influencers to generate extra attention and interest.
Startups with little exposure generally find promoting their thought leadership content difficult. However, here are a few ideas that can help:
Form alliances with other non-competing brands in your sector to produce joint thought leadership.
Consider taking interviews with opinion leaders to contribute to your thought leadership.
Analyze content creators in your industry to find out what theme they're talking about. Create content that resonates with their view and encourage them to share it.
Expressing Brand Confidence through Employee Advocacy
Employee advocacy refers to the promotion of a brand or company by its staff members. It is one of the best tools to promote your brand and content.
By putting a face behind your brand, you make it more personal and accessible. Further, your brand looks more authentic when insights and expertise come from your employees instead of the company.
The best part is that employee advocacy shows your confidence. You're not hiding your staff but placing them at the forefront and showing off their expertise and experience. It not only elevates your brand but also the morale of your employees as they feel a part of the bigger picture.
So, encourage your employees to be active on social media and share their thoughts about your brand and the industry. They could also answer questions on sites like Quora to start conversations and create engagement.
Measure the Results
As with any strategy, it's essential to measure the performance of your thought leadership strategy to see how effective they are.
Several metrics can be used to measure success, ranging from website traffic to follower count or website mentions. We'll discuss more on each of these metrics in the latter part of the content.
You can also use analytics software for content audit or post tracking to help track your progress.
How to Create Thought Leadership Content?
It's time to dive into the actual process of creating content. Here's a step-by-step process you can use to create valuable content.
Research Your Topic
There are many ways to source your thought leadership content. As a starting point, you can use the information you already have about your audience to create content centred around that knowledge base.
As discussed earlier, you should always keep a tab on the latest trend in your niche. A keyword search will help you with that. It gives you an idea of the kind of issues that your audiences care about. Content that addresses the current issues gains traction quickly.
To discover trending topics more efficiently, you can leverage some of the specialist topic research tools available on the internet. They can provide you with many potential ideas based on a trending keyword.
Also, do not shy away from speaking to other players and thought leaders in your field to generate new ideas. Here are some sources of ideas for your thought leadership content:
Industry research and insights
Relevant data and statistics coming from your products, customers, or your own research
Collaboration with customers, partners, and other influencers in the industry.
Your own story of building a brand and key learning acquired in the process.
Consider How to Produce the Content
Another critical step is to determine who will write the actual content. Of course, if thought leaders are good writers, they could do it themselves. But that is not always the case. In such cases, you could get the content ghostwritten.
The quality of writing plays a significant role in engaging with your audience. So if your subject matter experts aren't good with wordplay, you can always hire a professional copywriter. The copywriter could collect the necessary information and data from your thought leaders and present them in an engaging format.
Be Open and Genuine
Your content will connect with the audience only if it's honest, genuine, and authentic. Posting content similar to dozens of others websites does not make you a thought leader. Instead, the content should reflect your journey, learning, and beliefs coming from your real-life knowledge. This is what differentiates you from others.
One grave mistake companies make while creating content is falling into the trap of self-promotion. Overpromotion can lower your content's credibility and hurt your brand. So while your end goal may be to convert leads, don't focus on pitching yourself all the time. Instead, try to share valuable ideas and thoughts with the readers, so they seek you out organically.
Stay Flexible
Content creators need to stay flexible with their publishing calendars. Industry trends change quickly. So you'll always have to prepare yourself to change your strategy accordingly.
How to Measure Your Thought Leadership Success?
Thought leadership strategy can take some time to bear fruit. Still, measuring its impact on an ongoing basis can help your team get real-time learning. The insight can support your short-term sales effort and help you identify where to focus your resources.
Here are some key metrics that will help you determine your content's success.
Monitor Website Traffic
Whenever customers find an interest in your company, the first thing they do is check your website. Hence, monitoring website traffic can be a classic measure of your thought leadership success.
Notice the traffic coming to your website and where it comes from. By identifying the web pages that generate traffic, you can further optimize them for better SEO or produce similar content to improve results.
Count Social Media Followers
Social media platforms provide enough tools to track your followers and reach. The data generated will help you identify the demographic most piqued by your content. This enables you to create better content that specifically targets them.
It's also helpful to see which platform gives you the most followers or posts that do better than others. For instance, if infographics generate the most engagement, post more of them. Similarly, if your Twitter followers grow more quickly than Instagram, devote additional time and energy to Twitter.
Take a Note of Branded Queries
Branded queries are any search results specific to your brand. Higher results imply that your thought leadership is influencing many people. Google Search Console can help you track your branded queries and measure site performance.
Branded queries are your most important keywords as they are searched by people who are the closest to turning into customers. Perhaps they are already your customers and are seeking to repurchase your product. Therefore, you should optimize them for faster conversions.
Track Backlinks
A backlink is generated when other websites reference your site and direct some of their customers to your website.
Backlinks build your brand's credibility and boost your SEO efforts. Hence, it is helpful to track your mentions and work towards increasing them. Several online tools can help you do that.
If you find mentions of your brand but not a link to your site, you could contact them and request them to attach a link to the mention. This way, you can improve your website traffic.
Keep Tabs on Media Mentions
Media-mentions building your image as a thought leader. Hence, you should try to get media mentions from time to time, especially if you're a budding enterprise.
Some media mentions may happen naturally, but you can also make efforts to pitch your content to news platforms and popular magazines.
It is important to note that thought leadership strategies should be reviewed from time to time and improvised based on what the metrics tell you.
Examples of Powerful Thought Leadership
Deloitte's Research Page
Deloitte is one of the four largest financial service providers in the world. The organization performs extensive research on industry trends and publishes reports on its website.
Their report highlights important statistics related to consumer behaviour, retail surveys, digital transformation, corporate governance, development in the financial sector, and so on. This information helps companies make better decisions.
Thus, Deloitte positions itself as an industry leader by providing critical industry insights useful to many in the industry.
IBM
Like Deloitte, IBM also has a section of its website dedicated to thought leadership content. However, their content mainly revolves around areas where their innovators are making great strides, such as in AI and Cloud Computing.
However, what makes IBM different is that they project their employees as thought leaders instead of the brand. Their blogs talk about their incredibly talented team and how their efforts are bringing about change. This way, IBM sets an example of how companies should recognize and appreciate the hard work of their employees.
Grow by Acorns and CNBC
Grow website is a co-project between the micro-investment app, Acorns, and the popular media outlet, CNBC. It is an example of how two companies can join hands to create content that gives more value to their respective users.
From expert advice to inspiring stories, Grow provides a wealth of financial knowledge to its audience.
One thing to note here is that despite Acron being an investment app, only a small portion of Grow's content is about investing. Instead, they focus on providing educational content on financial awareness to readers.
With that kind of trust-building, people would eventually come to them without them having to pitch their product.
Donald Miller's Story Brand
Donald Miller believes that using a story in brand communication is the most powerful way to attract attention. He has helped over 10,000 organizations leverage their stories to stand out and attract audiences. His focus on the unique and innovative concept of story-branding as a marketing tactic makes him a thought leader in this area.
REI's Blogs
You can also use blogging as a tool to grow thought leadership. A great example of this is the outdoor brand REI's website. They post on various outdoor activities, giving you expert advice on how to gear up for outdoor adventures.
To Sum Up
Thought leadership is about leveraging your expertise and experience to promote novel viewpoints that change the reader's perspective. When done right, thought leadership can help scale your business to great heights. However, creating effective thought leadership content doesn't happen overnight. It requires years of research, consistent effort, and a will for continuous improvement to become a trusted name in your space.