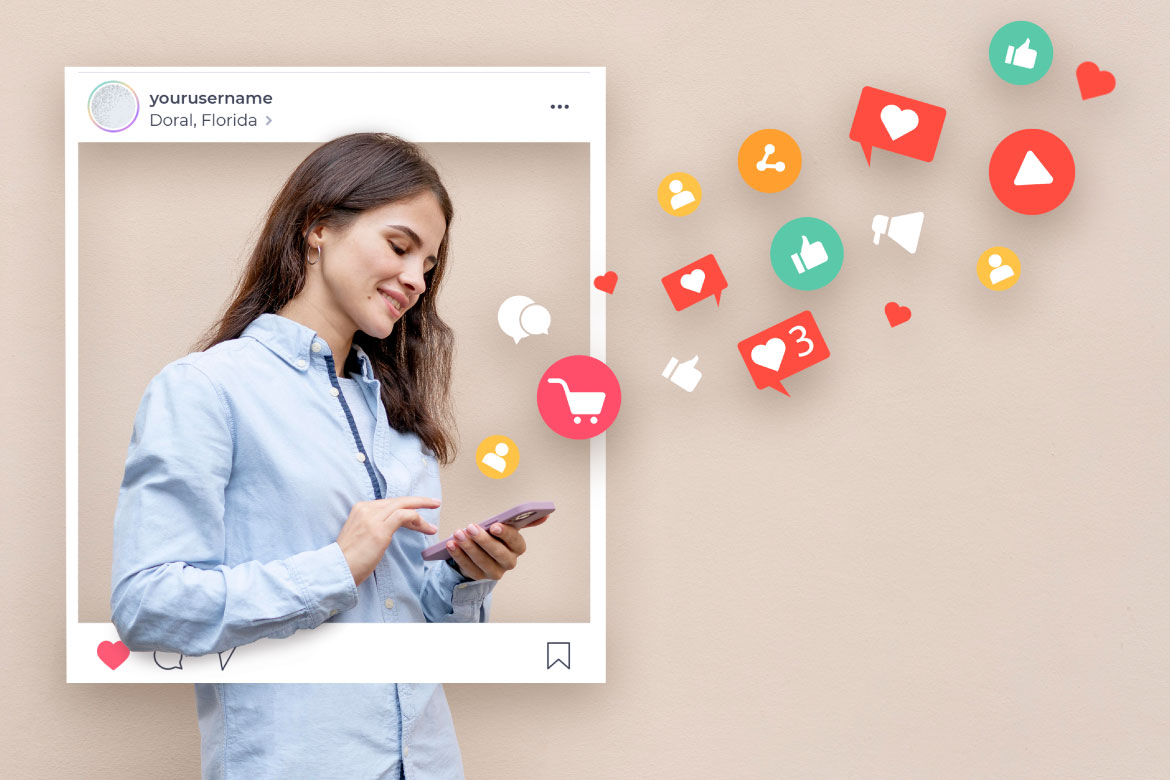 Introduction
Marketing is commonly associated with external activities targeting customers and clients. The more technical term for this type of marketing is "External marketing." With that said, businesses today have recognized the importance of keeping their workforce engaged in producing higher business impact, resulting in a strategy called "Employee marketing."
Just as external marketing addresses a business's customers, employee marketing is internalized and addresses the company's employees. It helps communicate better brand ethos, vision, mission, and values and helps create a unified brand culture. Employees find themselves more engaged and active as they work for the organization.
According to a survey by Gallup, engaged employees can help boost company sales by 18%. Employee marketing addresses the employees of a firm directly, helping increase engagement. The business impact of employee marketing is unarguably tangible.
Let's learn everything there is to know about employee marketing through this blog.
Table of Contents
What is Employee Marketing?
Key Business Advantages of Employee Marketing
How to Build an Employee Marketing Team?
Why You Need to Prioritize Employee Marketing
Hands-On Employee Marketing Strategies That Work
What is a Lead Generation Strategy, and How is it Important?
Challenges with Employee Marketing
What Mistakes Should You Avoid While Implementing Employee Marketing?
Wrapping Up
What is Employee Marketing?
Employee marketing involves internal marketing campaigns and targets a company's own employees and staff rather than customers or clients. It is more commonly known as internal marketing.
You can consider this initiative to be an umbrella campaign to ensure that the employees meet the following expectations:
Conduct themselves according to the values and professionalism that the business represents
Practice employee advocacy according to the guidelines and policies
Being engaged in helping the company achieve its vision and mission while improving themselves as well
Employee marketing has evolved drastically from what it originally started as. Traditionally there were knowledge bases and resources for the employees to read in their own time, which wasn't impactful. Today, employee marketing material has become more consumable by the workforce by being interactive, engaging, fun to read, and accessible across many platforms.
Brand community forums, social media channels, and even enterprise apps help employees familiarize themselves with the branding. It helps them feel like a part of the entire company. Employee marketing is a great way to recognize employee advocacy champions at your company, as it helps to distinguish engaged employees from uninterested ones.
Cisco is a stellar example of conducting employee marketing and employer branding right. They make it easier for their employees to share company content on various channels and share the employee's stories that inspire and motivate them. They also make it a point to demonstrate how innovation helped bring positive changes to the system by sharing the content across the employee community.
Key Business Advantages of Employee Marketing
The multifaceted advantages of employee marketing make it a good investment that many businesses are considering today. The five key benefits are discussed below in detail.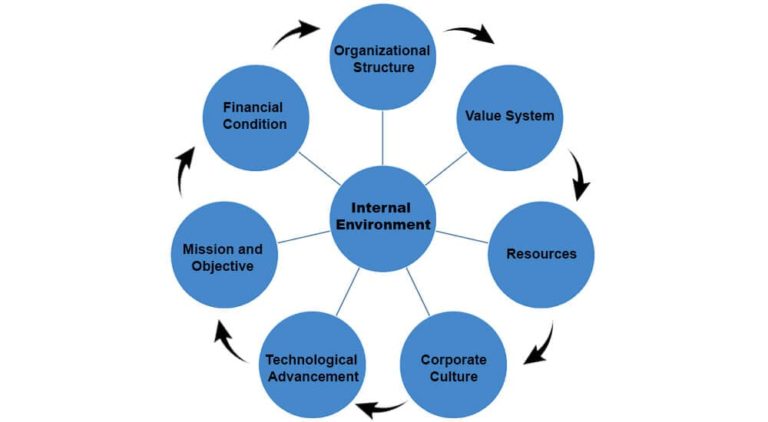 1. Improved Productivity
Employee marketing helps to boost productivity as it sets a clear path, protocol, and guidelines for the employees to follow. This clarity helps employees to have better working and tasking experience while on the job, and it influences the way they feel about the company.
Shaping employee experiences through internal marketing helps businesses foster a high-productivity environment. It has been proven, according to research, that organizations that adopt this approach are more likely to produce high-performing employees.
2. Better Customer Experience
Your employees can only strive to deliver exemplary customer experiences when they are familiar with the brand, like the back of their hands. Employee marketing initiatives help your employees become familiar with the intricacies of what is happening at their firm, the latest news and updates, the latest products, upgrades, offers, schemes, and a lot more. This, in turn, helps them deliver exceptional customer experiences equipped with the right knowledge. Familiarity with the workings of the brand and what it stands for also helps to establish certain service levels that reflect the brand in its true sense.
3. Goal Alignment
In order to establish the right branding and message, it is essential to get your employees to work as a single force. It is important to align their efforts towards a unified goal and equip them with the same knowledge initiative that helps your business stay on track.
Employee marketing is the way to achieve this. Clear communication of objectives, roles, responsibilities, code of conduct, protocol, and other brand representations helps to get all your employees on the same page, striving towards the same business goals.
4. Building Positive Company Culture
Company and brand culture has become even more important today than it was before, and the world owes it to the pandemic. The dissipation of the workforce and working from home has disengaged the employees from "feeling" connected with the brand they work with.
Employee marketing initiatives help bridge this gap by promoting an inclusive, positive culture that reflects how a brand holds together in the face of adversities. This is a revolutionary leap in the direction of gelling your workforce together in trying times.
5. Mobilization of Employees
One of the key benefits of employee marketing is establishing a workforce that is ready to take on the role of employee advocacy when the need arises. Employee marketing helps keep the entire workforce connected and ready to collaborate towards external marketing campaigns, helping reduce mobilization delays when important campaigns are to be launched. In fact, a study shows that improvement in employee connection using social technologies helps boost productivity and interaction between the workforce by 25%.
How to Build an Employee Marketing Team?
Creating the content and call-to-action for an internal marketing campaign is one thing; getting these messages to your employees is another. Much like an external marketing drive requires a dedicated team, you need an exclusive team for employee advocacy and marketing as well.
Source
Listed below are some of the roles that you need to hire professionals for in order to mobilize your internal marketing campaign.
1. Designate a Communications and Campaign Manager
The role of a communications manager is to ensure that the team working on employee marketing has all the resources it needs to get the job done. The roles and responsibilities are very similar to a campaign manager.
Your employee marketing program needs a communications manager to oversee the following:
Work with data and keep the teammates informed about the strategies that are working
Provide insights about the most frequented employee channels and how to capitalize on the employee marketing opportunities
Ensure that the marketing communications are neither spammy nor scarce
2. Gather Your Influencers
Each company has its own share of employees who hold special sway over their peers, juniors, and seniors. Identify these "Employee influencers" to help channel the marketing content through the organization better.
The marketing content is more likely to be consumed readily when shared and encouraged by these "figures of influence" around the workplace. Not only does it set that content apart from the drab company communications, but it also helps actively spread the message.
3. Content Creation Team
Your employee marketing campaign would only be as good as the copies you write. Prepare to hire a good copywriter to bring your marketing words to life. The writer should be ready to take on the challenge of making company communications interesting for the employees – interesting enough to click and open a message.
Content creation also needs to be polished based on company policies about the vocabulary, brand voice, and the overall tone of the copy. A professional writer can do the job well.
4. Human Resources Representatives
The human resources department needs to step up to the challenge of employee marketing and designate a representative. This is because the HR department is the bridge between the management and the employees, and they can prove to be pivotal in establishing necessary channels of employee marketing.
They can also be given the role of addressing any queries these campaigns generate in the employees' minds. With the help of the HR team, an empathetic, considerate approach can be adopted for the employee marketing initiative.
5. Multimedia Experts
The written word has value, but people today have little time to read an entire copy. Your employee marketing team thus needs a media creation expert who can create videos, images, and other visual forms of communication for your employee marketing copy. Visual content is more likely to be viewed and understood quickly because the human mind can process images faster than text. Think of it this way: Would you rather read a long text or promptly understand the gist through an infographic?
Why Do You Need To Prioritize Employee Marketing?
The importance of employee marketing cannot be stressed enough, especially when business operations experience a significant impact from such initiatives when done right. Let's look at a few tangible and intangible business impacts of employee marketing.
1. Efficient Recruitment
Businesses need to hire new and fresh talent periodically to keep growing sustainably. Employee marketing can prove to be pivotal in attracting good talent to the brand in the following ways:
Job seekers actively seek out the current employees of a business to get to know the company better. When the employees are well-versed in company values, the potential candidates get to see the company's culture.
Providing clarity regarding the company's core values and goals early on during the onboarding process helps set baseline expectations for the new employee.
2. Workforce Engagement
A study shows that about 51% of current employees are actively seeking new jobs or looking for new openings. This mostly happens because of disinterest in the current company and disengagement in the work the employees do. Employee marketing can help keep your workforce together with connected initiatives and brand communications that are engaging and interesting. Engaged employees are far less likely to seek other jobs in comparison.
3. Employee Retention
Employee retention is another big concern that businesses grapple with high attrition costs and new recruitment. The simple solution is to keep your workforce happy and genuinely thinking about their well-being. Establishing a good company culture is an important part of employee marketing, wherein the campaign encourages creating a considerate, mindful, humane, and catalyzing positive work environment. One study shows that 34% of workers think of quitting because of bad workplace culture.
4. Branding Focus
Employee marketing helps your organization make a brand ambassador out of your employees. The initiatives communicate an agenda of inclusivity, opportunity, productivity, and positivity. The employees learn about the kind of workplace your brand aims to create, and as long as it resonates with their values, they teach the brand messages into their routine. It helps to develop an environment of trust and mutual respect among the employees.
Hands-On Employee Marketing Strategies That Work
Every business has its particular values and ethos. The employee marketing strategies, therefore, need to be adapted to best suit the needs of your business. Here are a few places you can start to build a successful employee marketing strategy that leads to positive outcomes.
1. Introduction of Core Values

If the board of directors has been diligent in defining what the company stands for, there will be no difficulty in passing down those values to the rest of the company employees. Transparency is key to establishing brand values in everything that your employees do. For example, promoting frank communication without feeling threatened or risking the job is one company value that the senior employees can practice with the juniors.
2. Successful Onboarding
The best way to make a good impact on new employees is to include employee marketing in their onboarding process. From the first foot, the new employees should be shown the open and positive culture that their new employer creates and would like to see perpetuated through a new recruit as well. There could be no clearer communication of what values and work ethics the new employee can expect and is expected to deliver.
3. Employee Engagement Programs
One of the best ways to tell your employees you value them is through employee marketing. An effective method to do this is to collect everyday workplace stories that demonstrate company values and culture in action and to share such instances with every employee, probably through a social platform. It creates a positive environment to know that other employees embody the company's core values of creating healthy workplaces.
4. Brand Education
Employee marketing also aims to educate employees about the brand that they represent. It helps to share brand stories from history's chronicles to reflect where the business started and the values that helped it grow. Doing so helps the employees recognize the time-tested success formulas the brand employs. This makes it easier for them to bring it into practice.
5. Employee Advocacy
This may seem like a similar concept to employee marketing when, in fact, the former is a method of external marketing. Employee advocacy can be made sharper and more on point when the employees are in tune with what the brand is all about and what it can offer customers. In turn, employee marketing helps employees see themselves as the true spokespeople for the brand.
Additionally, employee marketing can be a dedicated arm of your lead generation strategy. Read on to further understand this concept.
What is a Lead Generation Strategy, and Why is it Important?
Lead generation is the activity that businesses employ to appeal to more prospects to gain new customers. Through extensive market and audience research, contact nurturing and active campaigning; companies create a pool of new leads that they can then push into their marketing and sales pipelines.
You can say that lead generation is the most organic step after brand awareness and right before beginning marketing. A few methods using which businesses typically generate more leads are releasing coupons, online content like blogs, conducting live events, and (you guessed it right) employee marketing!
Lead generation helps a business make its value proposition to more prospects and achieve better marketing outcomes. There are several other reasons why lead generation is important for companies, as detailed below:
Lead generation initiatives help your business learn more about the audience and identify the right prospects. It also gives you insight into what your prospects prefer in your competitors' products.

These strategies can help you position your brand as a thought leader in the industry. You can create a buzz in the industry where interested audiences consume your content by publishing fact-checked and high-quality blog posts, articles, and whitepapers.

One of the lead generation strategies is to gather social proof for your products and services, which comes back to help with marketing as well. Social proof establishes audience trust in your business, which is crucial to boosting loyalty and retention.
In the end, lead generation helps create new business opportunities. It is a way to establish contact with prospects interested in acquiring your services – and open up their own network of peers to you if they are satisfied with the results.
Challenges With Employee Marketing
Certain challenges do appear along the journey as a brand may implement employee marketing; however, these can easily be managed through a little brainstorming. Let's see what these challenges are.
Source
1. Can Get Time Consuming
In the end, establishing an employee marketing arm for your business is still a task that needs to be done. It requires meetings and active input from everyone. This takes up time and costs the business money. Once the campaigns are rolling out, the job is still not done. Generating returns from employee marketing needs time for the strategies to take effect.
2. Employees May Not Agree With Company Beliefs
If you have hired the right people and onboarded them right, this may not be a challenge you need to struggle with. However, for organizations that don't consider employee disposition and tendencies before hiring, friction may exist between the values they believe in. This may create understanding problems for the employees as they are unable to relate to the company's ethics, values, missions, and vision.
3. The Message May Get Lost
Employee marketing campaigns trickle down from the dedicated department to others and are shared among the employees personally as well. This may distort the original message somewhat, as is inevitable with everything that travels a long way to reach its end goal.
While a part of your workforce upholds company values, another portion may completely misinterpret them through no fault of their own. Therefore, coherence needs to be established so that each employee gets the same information as the next, without additives.
4. Implementation Issues
One of the toughest challenges that employee marketing programs face is the implementation of the strategies and campaigns designed. Selecting the right channels and timing the communications well makes all the difference between a good campaign and spam mail. It is important to include implementation strategies, resources, channels, and methods since the inception stage to ensure that the employee marketing campaigns don't fall apart later.
What Mistakes Should You Avoid While Implementing Employee Marketing?
Regardless of how well you plan and execute the marketing campaigns, a few mistakes have a habit of creeping up in the workflows. Keeping them in mind is the best way to avoid making these mistakes altogether. Listed below are five errors that professionals commonly make in employee marketing.
Source
1. Lack of Diverse Strategy
Your company should embody a culture of diversity, celebration, and inclusivity. If your employee marketing campaigns are not reflective of these values, then there might be a problem. While it will make certain employees feel valued, others might feel left out and ignored. In the long term, this is not good for the work culture at your company.
2. Internal Marketing Inconsistencies
The best way to teach your employees something is to demonstrate it yourself. The higher-level employees should strive to become the embodiment of company values. This helps the junior see the kind of leadership the brand promotes. However, speaking about positive work culture and encouraging mutual rivalry in the workplace is an inconsistent behaviour, and it works to negate employee marketing initiatives.
3. Reprioritization / Plan Shifts
Improvisation is key to establishing a baseline formula for success. However, too much implementational flexibility leads to confusion and a badly executed marketing campaign, regardless of how well it was planned.
That said, too much rigidity also causes implementation problems and may increase the marketing budget. Avoid going to both extremes and find the balance somewhere in the middle.
4. Poor Implementation
Implementation strategies often include a well-planned schedule and designated channels for launching the campaign. However, things may get sloppy if the concerned teams aren't on the same page and in the loop. This can create a cascade of other problems down the line.
5. Lack of Relevant Technologies
Employee marketing can ride on collaboration and communication technologies within the business ecosystem. However, the marketing messages may get labelled as a low priority amidst regular work-related communications. They may stop showing up in feeds and rather wait in the employee's inboxes. It is essential to dedicate a channel to employee marketing that keeps all the communications at the top and relevant.
Wrapping Up
Branding is about developing a personality for your business. For the growth and prosperity of the company and everyone involved, the business personality must be perceived with positive attributes. Employee marketing is one of the ideal methods to achieve a brand perception that is clear, transparent, and expressive of the values and ethos that it represents. This can be gained through dedicated employer branding tools that Socxo equips your business with.
Socxo helps you be the kind of brand that everyone wants to work for by allows you to perform the following:
Enhance and empower the recruitment process by incorporating employer branding initiatives into it.

Launch gamified interactive experiences across the enterprise that help propagate employer marketing agendas.

Monitor, track, and analyze the performance and progress of the campaigns with inbuilt measurement tools.
It is time to poise your business for improved employee interactions and a better work culture using Socxo's platform. To know how this transformation happens, visit Socxo.