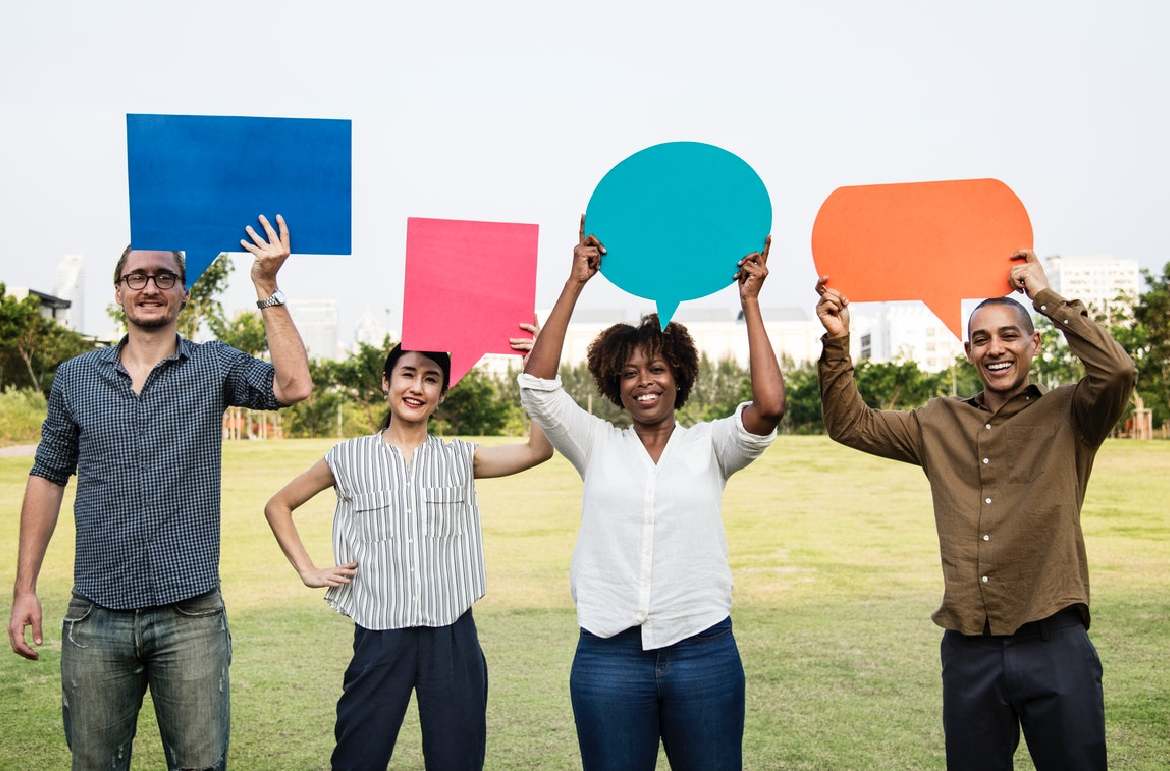 People get drawn to a brand after witnessing internal engagement by a bunch of passionate advocates – customers, micro-influencer, employees, and stakeholders.
Your employees are the pillars on which your brand name can be built in the digital domain – all you need to do is encourage, assist and support them in their quest to become loyal advocates of your organization.
Every employee has a personal ecosystem of friends, family, and acquaintances, which can be targeted through a well-strategized social media advocacy marketing campaign.
Only 33% of buyers trust brand content, while 90% of customers trust recommendations from people they know [Nielsen Global Online Consumer Survey].
There's no doubt that your workforce can act as a potent force in generating quality leads, putting forth your brand message and engaging audiences throughout the globe – all this will definitely help your brand in gaining an overwhelmingly positive response in the virtual world!
Leverage the power of employees and convert them into brand ambassadors who go the extra mile to actively promote your organization among target communities.
Here are five ways that will help your staff get ready for a social media advocacy program that will build greater brand visibility and enhance social reach:
Lead By Example
Any major company initiative will stand a greater chance of achieving success if it is backed and modeled by the top brass. Make sure that your leadership team flags the march for your social media employee advocacy programs!
Keep morale and enthusiasm levels high by involving all rungs of management hierarchy in creating brand content that will generate engagement for your organization.
Let your executive team walk the talk and serve as role models by keeping their social media accounts buzzing around brand activity. Your team leaders should act as advocacy champions by curating company specific, authentic content which will surely pave the way for your workers to follow suit.
Use The Right Channels for Social Media Sharing
Employees will definitely want to advocate fiercely for your brand if you give them access to the right social communication tools and platforms. Encourage your personnel to build a strong social presence by giving them the autonomy to get on the most widely used social media sites and post innovative content about your brand.
There is an explosion of social platforms that are currently trending in digital space, and your employees can gain maximum viewership by gathering a loyal following on social communication forums such as Facebook, Twitter, Instagram, and Pinterest. So make sure that your brand partner advocates push traffic and develop credibility for your brand by getting them hooked on to social media advocacy marketing!
"Remember, if you construct a team environment that inspires your workers, they will be a happy band of organic advocates who will do wonders by enhancing the social reach of your organization!"
Establish a Social Advocacy Training Program
Before implanting any social media advocacy program, it's essential for an organization to have a training capsule for the workforce which helps them become trusted activists who propel recognition for your brand.
It's important for your organization to protect the interests of the company by circulating a set of guidelines which inform employees about how to share brand content on social media platforms. They need be wary of posting sensitive, confidential and private information, which should remain safe from cyberspace.
You may give suggestions for the kind of posts that will keep people involved in company happenings, and let them know explicitly what content to avoid sharing.
Establishing a social advocacy training program will surely go a long way in ensuring that your company is being promoted in a manner that is consistent with your brand values and catapults your marketing efforts on the fast track to success.
Foster a Collaborative Atmosphere
The best way to intensify your employee advocacy marketing program is to create a spirit of healthy competition among your workforce!
Have your staff collaborate on new advocacy marketing campaigns, award titles for top social sharers, hold contests to see which department can think of innovative social branding drives and be liberal with recognition for advocacy crusaders as this will instigate them to put their best foot forward.
Create a unique team hashtag for employee advocates and stimulate them to put up brand content that has the potential to go viral in the virtual world.
Value your employees as a prized asset, and build internal trust so that they remain self-motivated towards brand advocacy.
Make sure you boost your employee's morale and keep them hooked on to the advocacy bandwagon! You can also CONTACT SOCXO to get customized solutions for advocacy marketing.