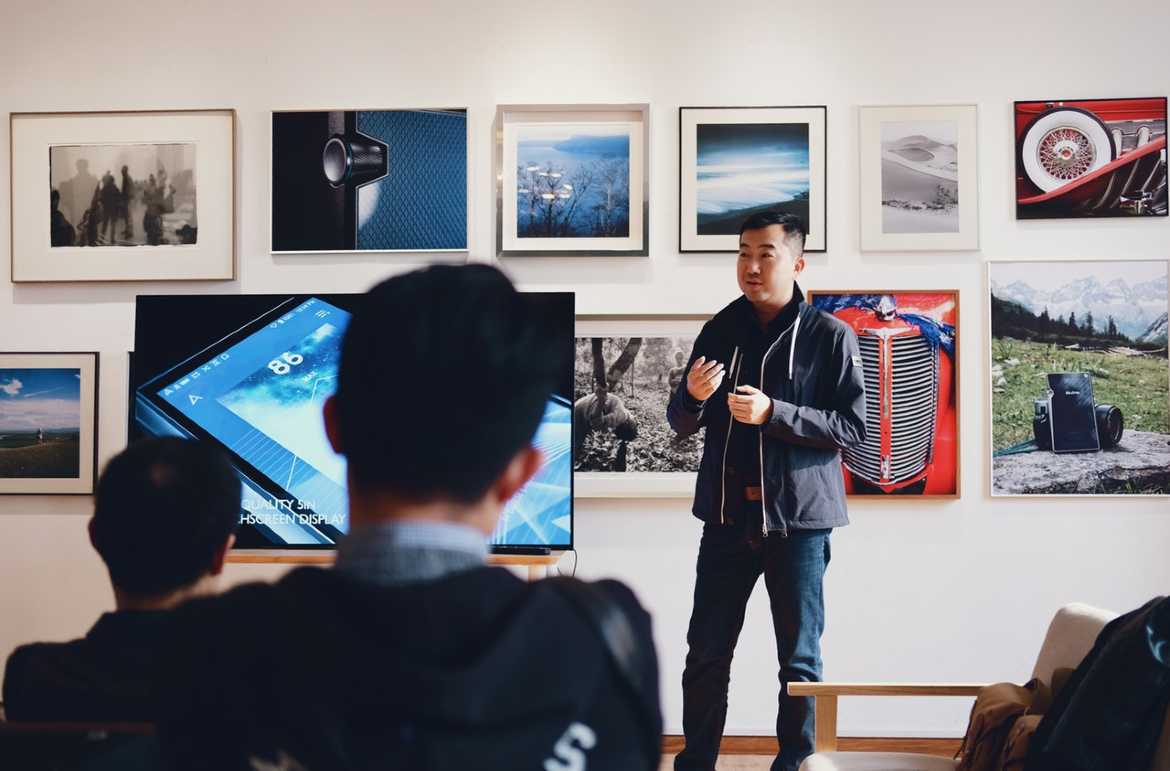 Do your brand advocates think out of the box? Are you motivating your micro-influencers to foster thought leadership? Have your employee advocates mastered enough product knowledge to become your target audience's go-to person for any advice?
Your advocates have the power to inspire millions of people through the magic of their powerful content – they can become influential thought leaders who can change mindsets and generate radically new ideas amongst the community.
Thought Leaders are knowledgeable opinion makers and the go-to people in their respective field of expertise.
Thought leadership is not a mere title that can be bestowed on employees, rather certain brand advocates will organically emerge as shining stars through their forward-thinking and thought-provoking brand content.
Amidst the cacophony of brand voice, your fearless thought leaders stand out on the basis of their authentic and interesting content, thus taking your brand from obscurity to great heights of prominence!
Thought leaders push boundaries, ask questions, build intrigue and challenge norms by entering into unchartered territories, thus changing the way people perceive the world.
Let's have a look at how you can influence your valued employees to develop thought leadership and create a stir in the digital world with their focused brand advocacy campaigns:
# Promote Subject Matter Experts
If you want your employees to build a loyal set of fan followers, they need to gather complete knowledge about your brand and get viewed as the authoritative representatives of your product & service offering.
Existing and potential customers should blindly trust digital brand advocates by asking them genuine queries, feedback, and performance reviews.
Educate your brand activists on your unique selling proposition so that they can help potential customers make informed decisions which are in harmony with their needs.
If your advocates become smart subject matter experts, they will surely become the go-to people for the online community and evangelize the company's brand reputation positively.
# Invest in Innovative Content
The digital world is flooded with gigantic amounts of new content by a multitude of sources and it becomes difficult for your target audiences to differentiate valuable posts from frivolous content that is unrelated to consumer needs.
Make sure your advocates stand out as confident thought leaders by motivating them to be creative with their social media content posts. Real-life stories, humorous incidents, detailed product reviews are great ways to project your brand's expertise in a captivating manner.
Cultivate advocacy talent by not curbing or restricting your employee's imaginative senses – give them a free autonomous hand over their content curation to form an emotional connects with intended followers.
Make content the kingpin of your employee advocacy campaign to achieve success by revolutionizing your brand persona affirmatively in the digital world!
#Enhance Your Social Reach
Your brand advocates can be potent influencers and can transcend across geographical barriers to form meaningful relationships with your target customers.
Make sure your thought leaders create a specialized niche for themselves through social communication vehicles and amplify your brand's social reach exponentially.
Your army of supporters needs to track important social metrics so as to follow a carefully devised strategy that can propel your brand message to desired audiences.
Social media networks are the best way an employee advocate can reach out to their trusted circle and create a splash about your brand!
# Build A Rapport With Clients
Make sure your brand advocates engage with virtual groups in a happy, enthusiastic and committed manner. Keep the creative juices flowing and make sure to keep audiences hooked through fun contests, blog posts, giveaway schemes and title sharing competitions.
Make sure to keep the lines of mutual communication open with your clientele to show them that their opinion is valued and that they are prized brand partners.
Respond to your customer's comments, likes and personal posts regularly so that your brand retains top recall in their mind.
Share honest suggestions and try to implement constructive changes that can make the consumer experience more delightful. A personal touch will surely go a long way in making sure your brand popularity ratings soar!
Empowered and engaged employees showcase your organization in the best possible way by stirring customers to develop high levels of faith in your brand name.
They can evoke strong positive emotions towards your product & service offering by putting forth their unique perspectives and opinions in an interactive way.
Go ahead and inspire thought leadership in your micro-influencers and watch them take your brand to glorious heights of commercial success!