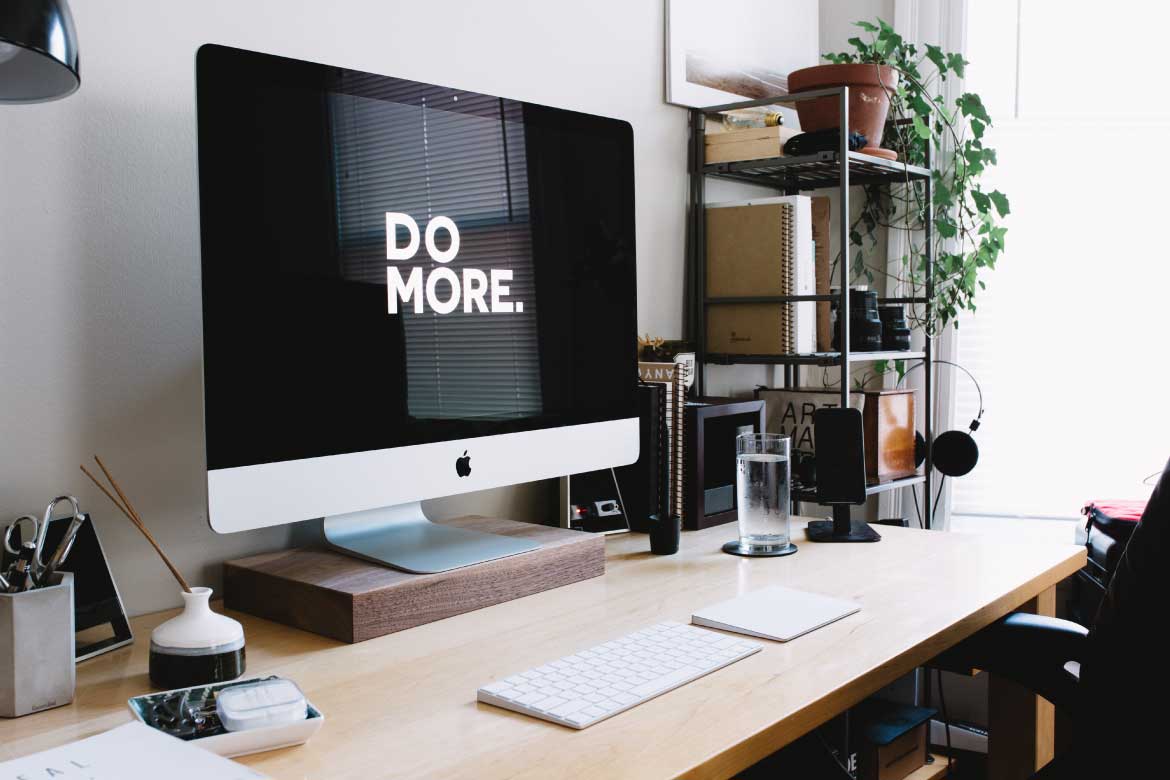 Digital Employee Experience is crucial to productivity and profitability. But what is it really? And how do you implement it, measure it and improve it? Why should companies care about this? We cover this and more in this definitive guide.
If you want to skip to specific sections of interest, you can choose from the links below:
What is Digital Employee Experience?
A research report by Gallup stated that businesses with higher employee engagement scores showed 21% higher levels of profitability.
Companies today focus equally on employee experience as they do on customer experience, and the stat above proves its importance. Satisfied employees are more productive, and productivity directly correlates to profitability.
What is employee experience? Every interaction an employee has with an organization, on-campus or off, and how it makes them feel. Good employee experience leads to an emotional commitment to the organization and its goals. Thus, there is a symbiosis of satisfaction and growth for the employee and profitability for the organization.
Companies today have embraced digitization and 'employee experience' in the context of the 21st century, along with other aspects like interacting with peers and managers and employees' everyday interaction with digital products. In fact, since the Covid-19 pandemic, the digital exchange is significantly more than any other type of interaction an employee has with their organization.
And that brings us to the Digital Employee Experience.
Digital Employee Experience (DEX) is the quality of an employee's interactions with technology in their work environment.
With the knowledge that employees today interact more with technology at the workplace, we can comprehend the importance of the digital employee experience. In fact, with the increased work-from-home culture that we see since the pandemic, even human interactions happen through a technological medium like a video call.
74% of organizations stated that 5% or more of their employees were not remote before COVID will remain permanently remote post-COVID – A study by Statista.
If technology played a significant role in employee experience before Covid, it would be even more impactful in the coming years. Employee experience could be attributed entirely to their experience with technology, making DEX an essential and immediate factor every organization must work on.
This article looks into digital transformation and its implementation, its resulting impact on digital employee experience, delivering excellent digital employee experience, what hurdles organizations face, and measuring digital employee experience.
Improving DEX in Today's (Post-Covid) Highly Digital Workplace Environment
Making 'Employee Experience' an Accountable Outcome
The mistake most organizations make is treating employee experience as an immeasurable factor. Not because they don't think it is measurable, but simply because this hasn't been considered as an organizational goal or an accountable KRA.
Online customer experience is measured through CTR, Bounce Rate, CAV, CV, etc., and we know the value of this information. It helps businesses immensely, allowing them to improve the quality of their products, their store, their campaigns, etc.
The exact value can be projected onto employee experience. Although we talk about measuring employee experience later in the article, we want to focus on making the employee experience an accountable outcome for the organization.
Employee well being comes under the purview of the HR department, and adding employee experience as a KRA brings accountability for it. When it is being tracked and measured, it will automatically become a matter of importance.
Merging and Connecting Workplace Silos
With remote working becoming the norm since Covid, the physical distance between people who need to work together towards an outcome has dramatically increased. This, in turn, has created departmental silos. However, eliminating this gap is not a difficult task since organizations are already primarily digital as a result of the pandemic, and technology is the key to reducing silos.
The keyword here is collaboration. Implementing collaborative solutions that help employees stay connected with every department and individual makes their interactions more seamless.
What technology you choose to implement, its level of complexity, and its uptime is another discussion in itself and essential for the digital employee experience. While we cover the implementation of digital tools separately, tools like Slack, Cloud Storage, VPN, and ServiceNow, can be stitched together to create a collaborative work environment.
HR and IT Need to Work Hand-In-Hand
If the HR department is accountable for employee experience and the IT department is responsible for everything digital, it's pretty evident why HR and IT need to come together to enhance digital employee experience.
Gauging employee satisfaction can be difficult in today's remote setting. The HR team must define employee experience-enhancing tasks like check-ins, feedback, connecting employees with learning and work opportunities, etc.
The HR team should also take under their umbrella of responsibilities to ensure the employees' interaction with technology is satisfactory. For example, are they facing issues with connectivity? Do they need applications to work better? Is present technology not adequate for their work?
With this plan in place, HR personnel needs to work in tandem with the IT team, and together they must put in place methods for digitally executing these steps. Factors like security and privacy must be at the forefront of this digital journey.
Organizations Need to Digitize with Tech like AI and Automation
The IT team is going to play a significant role in the improvement of DEX. Having people work on innovation and improvement of tech processes is crucial to continually improve the digital employee experience.
Enhancing the digital experience will only be possible when the IT team isn't tied up solving tech issues. Automation can be a critical factor in improving employees' day-to-day work and streamlining IT processes, which will then free up time for enhancing the tech environment rather than just putting out fires.
Automation can be seen as a solution for both the employees and the IT team.
Digitizing and automating repetitive work processes, like the daily standup meeting, can improve the activity for employees. For example, Slack has a number of 'standup bots' that help teams automate this daily task.
Bots are being extensively used as a customer support tool and are remarkably effective; why not use them for employee support, thus freeing IT teams?
AI and automation are easily accessible within applications today, and leveraging them must be an obvious strategy.
The Role of Infrastructure in Digital Employee Experience
Infrastructure sometimes goes unnoticed because it's hidden in server rooms and ceilings. When an application isn't working optimally, we usually start by troubleshooting the application and not the underlying infrastructure used to access this application.
How well an application or tool works, however, is directly impacted by the quality of the infrastructure it uses.
Just like it is with applications, there are a number of options when it comes to infrastructure. In-house hardware, cloud solutions, shared infrastructure, and outsourced infrastructure management are some options. Which one choose depends on factors like budget, magnitude, and complexity of your organizational needs.
The result you must look for is speed, connectivity, and uptime. With employees relying entirely on digital for everyday work since Covid, if any one of the trifectas fails, the digital experience suffers.
Encouraging Employee Growth
An office environment is conducive to learning, self-improvement, and growth. People look at their home environment as a relaxed space for unwinding.
Since people have been forced to work from home since the pandemic, making this psychological shift from relaxed and leisure to focused and productive has been challenging. Employees are self-motivated to deliver everyday work, but going beyond what's expected and improving themselves needs external motivation.
59% of the US workforce reports fewer workplace learning opportunities since the pandemic began.
It becomes the organization's responsibility to foster employee growth. Employees need to be motivated to up-skill, learn, and enhance their skills and knowledge. The organization also needs to provide the necessary equipment and material required to achieve this growth. An employee who feels their career and skills are stagnant is very likely to blame the organization for the stall.
The HR and IT teams need to collaborate in making this growth possible.
Career growth and learning opportunities must be visible and accessible to all employees. HR portals and forums are examples (two of many) of how these can be achieved. Online knowledge transfer and e-learning are also some ways to help employees up-skill.
Implementing a Digital Workplace That is Conducive to Positive Digital Employee Experience.
Implement Remote/Flexible Working
This is a given considering today's climate, but remote working must become a norm (at least as an option) even post Covid. Employees have gotten used to it and having remote working as an option gives them a sense of freedom to choose between a formal and informal environment. In addition, remote working is constructive for working mothers and fathers. Being able to spend more time with family while still having a career significantly improves employee experience.
To make remote working a stress-free experience, the organization has to put in place the proper infrastructure and technology. Employees must be able to collaborate, access files and applications, and communicate with ease.
Remote working comes with its risks, especially with security. Employees accessing organization assets from personal devices and public networks open up room for vulnerability. For example, the increase in remote working during the pandemic increased cyber attacks by 33%!
Bring Your Own Device
Some employees, especially millennials, prefer to use their own laptops and phones for work, while others want the organization to provide assets. Implementing both is a great way to keep the entire Venn Diagram happy.
Over 67% of employees use their devices for work purposes, irrespective of their company's BYOD policy.
There is an added benefit in allowing employees to use their own devices, fostering remote working. If employees can access work files from anywhere, they can work from anywhere. 
Again, this requires added security measures, but its impact on the digital employee experience is worth it.
Transparent and Open Communication Channels
Collaboration is vital for employee growth and productivity. According to a Nielsen report:
Ideas developed by teams of three or more people have 156% greater appeal with consumers than those developed by teams where just one or two people have played a hands-on role.
Collaboration promotes employee engagement and fosters motivation. But collaborating can be difficult when employees are working remotely from different cities and sometimes countries.
Implementing easy-to-access and use channels for communication is critical to help employees collaborate. We have the technology to implement collaboration channels that work for all teams quickly. Setting up channels for team members and cross-departmental collaboration will help employees communicate better, reduce meeting time, and bring about organizational transparency. 
Use of Applications and Technology
Technology can and should be used beyond the obvious. Yes, there are apparent tools like Slack, Google Drive, Asana, and Zoom that must be used for everyday work. However, some applications can be used simply to enhance employee experience. 
We spoke about Bots for employee support, and bots are examples of how technology can enhance employee experience. Setting up an absence management system so employees can easily apply for leave while automatically ensuring the team will not suffer a workforce shortage is another excellent example.
Creative Measures for Improved DEX
Technology can be creatively used to improve DEX.
For example, employees can be given wearable tech with an incentive to stay healthy (redeemable points for steps, for example).
Monitoring how many hours an employee has worked and encouraging them to log OFF is another creative use of technology. A survey conducted by CIPD stated that 87% of people claimed that technology harms employee well-being, mainly because it makes it hard for some employees to switch off-work hours. Remote working primarily fuels this 24/7 work culture which can reduce DEX.
Implementing well-being apps into the organization's digital workspace is another creative use of technology. For example, apps like Headspace (guided meditation and mindfulness app) and Worry Watch (stress and anxiety journal), or similar apps, can be incorporated into your employee management portal, making them accessible.
Benefits of Great Digital Employee Experience
Happier and More Productive Workers
It should be pretty evident that improving digital experience leads to happier employees, leading to more productive employees. Moreover, an innovative and seamless digital experience makes the everyday work experience hassle-free.
Better Retention and Recruiting
Another direct result of excellent DEX is a lower iteration rate for organizations leading to a more committed workforce. A happy force is also a great USP when recruiting. Information is easily accessible today via social media, and employees who brag about a great work environment are spokespersons for the organization and attract talented individuals into the company.
More IT Innovation
Implementing tools and applications for a better digital employee experience indirectly frees up the IT team to focus on innovation and tech advancements. In addition, a digital system that works for employees results in much lesser support tickets, which gives the IT team the space needed to focus on improving software and infrastructure.
Better ROI for Organizations
Excellent DEX results in productive workers, which results in increased profits.
Happier employees treat customers better, resulting in more satisfied customers.
IT innovation leads to faster turnaround and, thus, increased profitability.
Setting up a robust digital workplace makes the organization ready for unforeseen events like Covid.
The bottom line is that improving DEX results in better ROI for organizations.
Impediments to Digital Employee Experience
Not having the Right or the Best Digital Tools
Having a suitable tool for the job makes life easier for employees. For example, imagine having to sort a 1000 x 5 dataset in a word file instead of excel? That would be a nightmare.
Yes, top-of-the-line applications can be expensive, but if it lets employees finish a job in seconds rather than an hour, aren't you saving money? This ability to quickly and easily complete tasks also improves DEX.
Outdated IT Infrastructure
Technology is ever-evolving, and the IT team must stay on top of this changing landscape to ensure positive DEX. Modern applications need more robust infrastructure and updating hardware to match the workplace digital needs is essential. 
Inefficient Systems and Processes
Most organizations are still following outdated workflows and business processes that are not remotely working aligned. Modern practices like Scrum must be implemented and molded to work digitally and for the employees. 
Minimizing (or better yet, eliminating) paper-based processes is essential for DEX and, as a bonus, is great for the environment. 
Departmental Silos
Collaboration must not just be seen as making communication easy between members of a team. It must also be seen as a way of creating transparency in the organization. This is especially important when team employees are working remotely. An individual must be able to find the team quickly and the team member they are looking for. The opposite can be pretty frustrating. 
Data Silos
Information that is not easily accessible is as good as being non-existent. Therefore, data must be placed at an accessible access location, and the infrastructure and software must make accessing this data fast and seamless. Categorizing information is a great way to streamline access.
Measuring Digital Employee Experience
Define Measurables & Metrics
Digital employee experience will remain an unaccountable factor until there are metrics put in place to measure it. DEX can only be improved if there is a way to quantify it and know where you stand and where you wish to go. Here are a few data points you can measure –
IT Data – Collect software and infrastructure data to know where your digital systems stand. For example, up-time, crashes, latency, data loss, etc., are great metrics to read and use to improve the digital experience. 
HR Data – Recruitment and retention data like iteration rate, exit interviews, etc., will give you a great insight into whether your employees are happy or not. 
Employee Feedback – Collecting direct feedback from employees (which can be done anonymously) is a great way to know what your employees feel and find out first-hand what they need to enhance their workplace experience. 
Benchmark Your Data
Once you know what you're going to measure, define the baseline and intervals for measurement. IT data can be collected automatically, and the time interval can be as short as a second, while employee feedback can be an annual activity.
Extract averages and set a fixed interval to analyze and decipher all data and map it to where your organization stands on DEX. You can use percentages to map DEX.
Benchmark where you start and outline where you wish to be before the next interval.
Create a Team/Department That is Responsible for Tracking
Someone has to be responsible for tracking, measuring, and analyzing DEX data and implementing actionable steps for improvement. We spoke about an alliance between HR and IT toward this goal, but it's up to the organization to decide who is accountable.
Adopting An Employee First Approach
Organizations find it easy to place customers first because customers are directly related to earnings. This makes CX an obvious goal that shows immediate and tangible results.
On the other hand, DEX has a slow and indirect impact that organizations sometimes fail to recognize. When your organization provides a positive digital employee experience, the workplace experiences a productive, motivated, and happy work culture that instils in employees the need to do their best and deliver. It's pretty easy to comprehend how a motivated employees willing to do their best can be more productive and increase profitability.
Giving DEX importance is something organizations must adapt to since the working landscape post-Covid will be heavily reliant on digital tools.