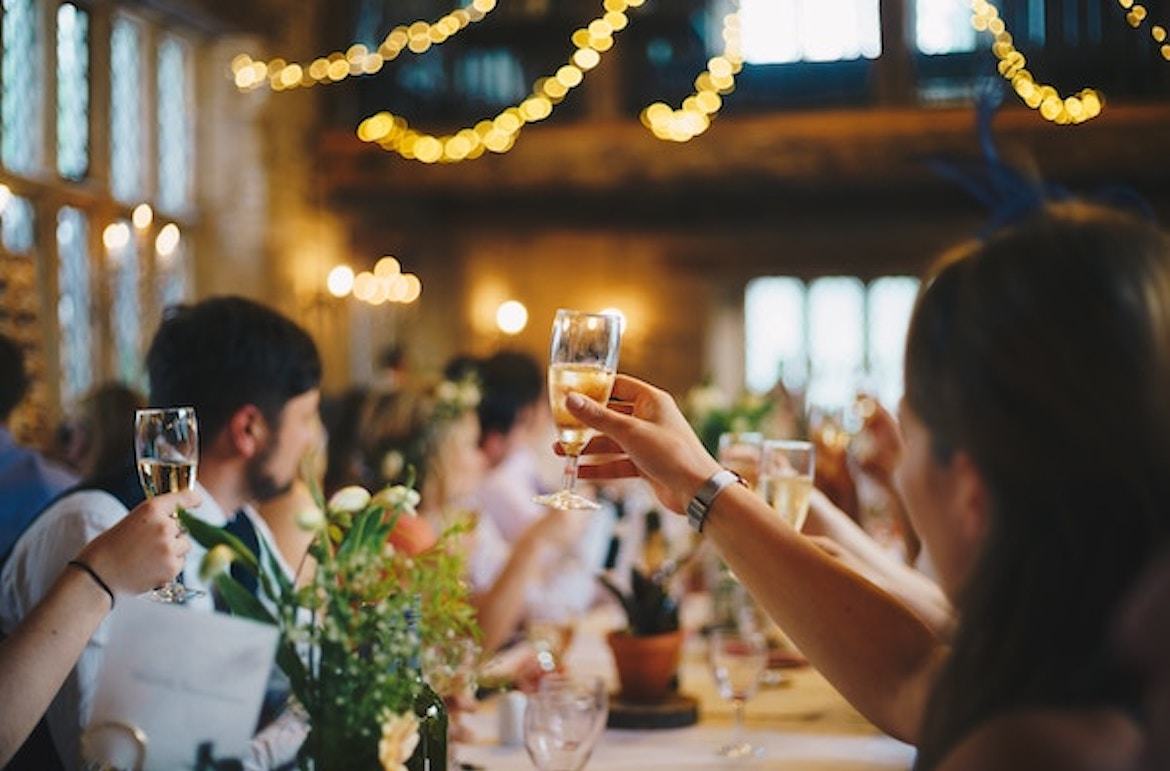 Effective internal communication for business is an art. An extremely hard-to-perfect one, too, given the dynamics of unpredictable human reactions, increasing mobility and diversity of employees (resulting in geographically, culturally, and demographically distributed teams and workforces), and sheer existence of social media. But the brands and companies that put an effort to do master it, are rewarded with Employee Engagement. Not to be mistaken as just another buzzword, this is the crux of the energy behind the business. Much like the rocket fuel needed to propel a spaceship out of the gravitational force. (read: the inertia of business complexity)
"To win in the marketplace you must first win in the workplace."

Doug Conant
Internal communication – something that even the most seasoned of human resources professionals don't particularly like dwelling on. We get it – there are just so many things that could go wrong. Wrong message, wrong channel, wrong time…or even a combination of any number of those factors. It's a challenge just deciding where to start. But in today's world, when communication is more key than ever before, like it or not – it's high time you took a long, hard look at your internal communication plan. And decided how best to interact with the most valuable assets of your company – your people; your rocket fuel to success.
"A company can advertise and market like mad about who they are and what they believe in, but in today's world, it's the people on the front line who are ultimately defining the reputation of the business. And the reputation of your business, let's face it, is really the brand."

Shane Green
Internal communication isn't a one-way street.
When you start out with an internal communication plan, the first thing to remember is that its sole aim is to foster continued employee engagement. So, know right out that it isn't a matter of sending out better written or designed e-mails and newsletters. Internal communication is about fostering the internalization of your brand, your stories, your aspirations for each of your employees.
Designed with the end purpose of becoming a living, breathing online ecosystem – one that supports two-way communications. A blend of different types of content. From news and updates to competitor benchmarking, branded, third-party, and user-generated content.
At its core, it is a means of empowering employees with all the tools, information and drive that they need to become strong influencers within their own online communities. Therefore, for it to be effective, you not only need to centralize all your means and channels of communication, but to track, measure, and modify it over time. As employees internalize your content, they benefit from increased awareness, which they begin to spread among their networks (a.k.a employee engagement) – thus turning into the best brand advocates you could possibly ask for.
Here's an interesting 2018 survey on the employee engagement and internal communications landscape.
"Research indicates that workers have three prime needs: Interesting work, recognition for doing a good job, and being let in on things that are going on in the company."

Zig Ziglar
So, what are the components of an effective strategy for Employee Engagement?
Research to find out where you stand:
The best start to any strategy is research. First, do a quick audit of where you already stand – how has your internal communication worked so far? What worked, what didn't, and why? Where would you ideally like to be? These questions will reveal the first signs you need to base your new strategy on, including which teams/ advocates to involve for which purpose/ goal.
A good practice is to start lean, and then build more layers and people as you go ahead. Jumping in at the deep end and adding everyone to everything from the beginning will only end up in a lot of mixed (or worse, missed) signals, confusion, frustration, and message dilution – all of which can (and should!) be wholly avoided if you are to get any engagement and traction. So, the first order of the day is to get clarity on the what, why, and who of your brand message.
Analyze and segment audiences:
Any healthy workforce is a diverse blend of various types of people, with geography, culture, sex, and experience being the least of the points of difference. Just as you would do in the case of external communication, with internal communication, too, you need to target and cater to employee personas. While each individual would be unique, they can be segmented by their mindsets, demographics, interests and what they bring to the table. In other words, you need to personalize internal communication as much as possible as well. This means that you need to identify which messages reach which employees.
And no, sharing everything with everyone is not necessary for either transparency or for successful internal communication. Remember to prioritize relevance when sharing your content – which means, you need to first know who you're talking to (targeting) before you share a message. So, segment and map out your audience right at the start to ensure effectively targeted messaging.
Making a strategic but actionable plan:
Be realistic. Identify achievable goals and timelines, and make sure not to bite off more than you can chew. Once you've successfully executed a plan, you can always aim higher based on the running knowledge you gained in terms of common challenges, time constraints and requirements, and efficiency learnings along the way. Thus, planning becomes an iterative process where you break down the larger picture into a series of smaller, relatively easily achievable tasks that keep making way for progressively larger objectives.
Another benefit of micro-goal is that you realize quickly if something isn't working – which affords you the opportunity to fix things that much faster too. Finally, when setting your goals, remember to keep them smart (specific, measurable, achievable, relevant, and time-bound).
Technology for scale and measurement:
The best-laid plans can't help you if they don't have the power of the right technology backing them. You need a centralized tool that will allow you the power to push content at scale but will also afford you the flexibility of picking the best channels of communication based on what you're communicating, and whom you're communicating with. In addition, since most sharing is done on social media, you need a well-integrated platform that will not only facilitate internal communication but also seamlessly facilitate external sharing via social media.
And to truly empower your employees, you also need to be able to allow them to make suggestions back to you – whether in terms of content or even new advocates. Thus, you need a strong, well-integrated platform that supports free, multi-directional communication and collaboration amplifies your organic reach, and scales easily as you grow, while simultaneously reducing the time and cost of communication.
Measure, Analysis and optimize:
Remember you made your goals measurable? This is why. You can't improve what you can't (or don't) measure. Keep checking your progress at regular intervals. Build on what works by progressively setting the bar higher, and work on whatever isn't going right by identifying what went wrong, and why. Evaluations can be done monthly to begin with, and quarterly as you settle in and get a hang of things. Conducting polls are another brilliant way to not only seek valuable opinions on the impact of your initiatives but also to foster increased interaction and engagement.
Ask frank questions such as "Do you believe we have a successful internal communication system?" or "What do you think we can do to improve our internal communication? Select everything that applies." Once you get your feedback, work on it to more closely align your goals with employee sentiment – in the process showing them that you appreciate their honesty, and thus gaining their trust.
"I think when people say they dread going into work on Monday morning, it's because they know they are leaving a piece of themselves at home. Why not see what happens when you challenge your employees to bring all of their talents to their job and reward them not for doing it just like everyone else, but for pushing the envelope, being adventurous, creative, and open-minded, and trying new things?"

Tony Hsieh
Here's an ebook that'll tell you how to go about Employee Engagement first before Advocacy.
How do I know what to measure?
Communication is something that's hard to measure. So what do you do? You do a full circle. You analyze the indicators, and then you go back and analyze the triggers for the indicators.
The KPIs: You can successfully measure anything only if you have defined the right indicators for it. How do you know what's right? By working backward from your communication goals. Make sure to include inputs from across teams and departments to ensure that you come up with holistic, unbiased goals. Once you identified your goals, you can measure how well you're achieving them via three metrics:
Reach, i.e., how many employees are receiving and reading your message
Engagement, or how many employees are reacting to/ acting on your message
Impact, i.e., what are employees doing differently following the communication, or how is the communication bringing about an organizational change (in terms of staff morale or company culture)?
The trigger: If the KPIs aren't looking good, take a step back. Re-evaluate your content. How accurate is your messaging? Is it clear, or is it getting diluted somehow? The effectiveness of content can be measured using a variety of perspectives. Reach is again a KPI here – how many employees have subscribed to your newsletter and blog? How many of them have downloaded your mobile app for continued accessibility? If your reach is okay, the next thing to measure is your engagement. How interested are your employees in your content? how many of them are reading, sharing, liking, and commenting on it? To ensure sustained interest and engagement, make sure your content covers a diverse range of topics and formats. If you keep your content dynamic and adapt it to changing trends and preferences based on what your KPI data tells you, you're bound to elicit a high engagement rate from your employees.
Getting started
There's no template you can adopt to guarantee employee engagement success. But to get started on the right foot, here are a few tried and tested best practices that will keep you on the right track no matter what you do:
Foster an open, super-fun culture. This lays down a strong foundation that encourages healthy communication. If you don't have a strong culture, you won't gain the necessary engagement and traction to get going. Encourage employees to speak up, share, and be bold. And practice what you preach – if you want them to trust you, trust them back. Trust that they will be responsible while using social media at work. And DON'T. FORCE. ANYTHING.
Keep it simple. Remember that your employees have been hired to do a job. Respect that. Don't eat into any more of their time than you absolutely need to. So keep your communication simple, relevant, and to the point. Allow them the flexibility to consume content at their own time and pace.
Encourage conversation and empower leaders. Like we said at the start, this isn't a one-way street. Encourage and incentivize two-way conversation and engagement. Pick topics that are likely to start discussions. By all means, moderate them to keep them relevant and healthy, but the bottom line is, help them discover their voice – and their inner thought leadership.
Connect effectively across generations. Your workforce straddles a wide range of age brackets. Most companies recruit employees who are anywhere from 18 to 75 years old. That's an awfully wide spectrum. So make sure you know how your employees want to be reached. While the younger generations are okay with instant messages and tweets, the older generations may prefer mail. Be sure to deploy whatever channels necessary to make sure you reach your audience. All of it.
Acknowledge and celebrate leadership. As your employees transform into powerful brand advocates, acknowledge their growth. Celebrate the little milestones along the way, and let them know how proud you are of their journey. Rewarding accomplishments is also a highly effective way of gamifying the whole process, which in turn creates an environment of healthy, yet fun competition.
"Everyone wants to be appreciated, so if you appreciate someone, don't keep it a secret."

Mary Kay Ash

You're in it to win it.
There's no avoiding it – you need to get your house in order before you can think of scouting for visitors. In that sense, internal communication is even more important than external communication, not to mention a critical function of any successful business. However, it's no longer as simple as it used to be. It now requires a carefully thought out strategy with multiple touchpoints and a strong, data-driven technology framework to get it right. But on the flip side, success translates into accelerated performance, collaboration, and in the long term, strong brand advocacy.
Here are two six-point checklists to help you move into action mode.
Checklist for Better Internal Communications
1. Prioritize
2. Solicit
3. Campaign
4. Technology/Tools
5. Set KPI's/Metrics
6. Keep Evolving
KPI's for Internal Communications
Find and set the ground zero numbers on all metrics 
Responses, Feedback, and Ratings: It's a two-way street. And not just the actual feedback, but also the participation gives you a perspective on where you stand.
Employee Engagement Tracking: Go Beyond email opens or intranet logins to CTR's. 
Turnover Rates: How many really connected employees you have. And how you can increase that number. 
Messaging Reach: an important in today's age of remote work
Employee Advocacy: This is a measure of both how many engaged employees you have and also the level of engagement you are able to generate as a business.
Ask for a free trial of our solution to find out how we can help you manage employee advocacy.