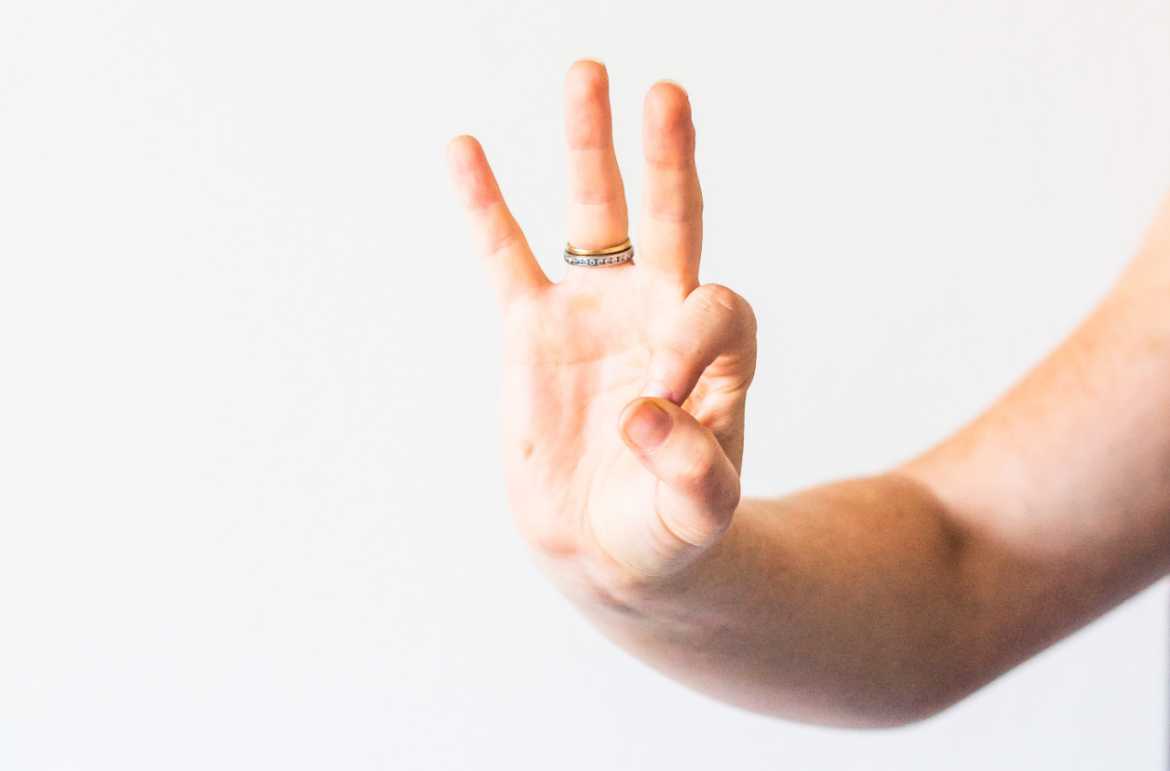 In many industries, the organic visibility of brands on social media is a mere 2% or less. And what are companies doing about it?
By hiring social media influencers and paying celebs to tweet about their products and services, to promoting their content online, organizations expect to reach a bigger audience on social media. But is there a cost-effective social media strategy to get your message across to a wider audience?
Chad Pollitt, a top 20 CMO influencer believes there are. Speaking to our host, Rodger Johnson, on AdvocacyCAST, our bi-weekly podcasts to get you acquainted with the best and latest in brand advocacy, Chad lists down powerful strategies to easily and effectively widen the reach of your content on social media, yet keeping your wallet intact.
More about the guest
A top 20 CMO influencer, apart from being on the Forbes top 100 list, Chad Pollitt has to his credit numerous profitable online campaigns for small as well as established big brands. Chad has been instrumental in delivering tens of millions of dollars of tracked return on SEO alone. Also named as a top 5 content marketing thought leader, Chad leads a team of successful brand journalists to publish relevance.com, the leading magazine on content promotion and distribution.
The conversation
Chad: There's something going on today, particularly in social media. Facebook was the first one to figure this out, but Twitter has figured it out as well. The business model for social media, for profitable social media companies, is simple. Build a platform, drive a bunch of people to it, and attract the brands. Let the brands build an audience and then take away the visibility for brands to get their content in front of their audience. If you take away the visibility, then the brands have to pay to get their content viewed by their audience. That's what Facebook is doing right now. Twitter has said they are moving their algorithm to limit organic visibility for brands as well. So it's a proven model. Where once your content was readily seen and consumed, it's likely that it's not on Facebook anymore. The reason I bring that up is because I believe this points to three trends that we are going to see or are seeing today.
The first trend is simple. It's just paid media on the increase on social channels or promoted posts.
Another trend we are going to see is a kind of throwback trend. If you remember back in 2008 or 2009, it was pretty popular for brands to go out and find their social media influencers, hire them and bring them on board. It was also pretty popular by then to pay celebrities to tweet about your products and services. But this trend had kind of died down actually.
The third trend is advocacy. Employee advocacy, client advocacy – all these different groups that are connected to your brand in some way. Having them as your advocates and organically amplifying your content on the social channels is going to be huge for brands moving forward. So I don't necessarily view it as when an organization's culture is ready for advocacy. I'd say that all companies that want to access the audiences in social media have to implement, deploy and embrace advocacy at some point, unless they have an unlimited wallet and they can just pay off those social channels to make their content visible.
As far as employee advocacy is concerned, it is a nice way to strategically get your content in front of the right people at the right time on the right social channel.
Rodger: That's interesting. But you don't think there needs to be cultural change inside the organization for employees to really embrace advocacy for the brand?
Chad: Oh yeah. Most certainly. But now there are some software solutions that kind of foregoes the need of having a vibrant social culture. Embracing a software solution makes employee advocacy not so heavily dependent on culture. But there are certainly advantages of having a culture that embraces brand advocacy.
Rodger: Over time, interest among employees to advocate you on social media wanes. You've got to keep people motivated because they all have kinds of competing priorities. So how do marketing executives like you keep their employees motivated, engaged and generally keep the momentum going for their employees when they are doing advocacy marketing?
Chad: That's a great question. There's a lot of different things one can do. Something as simple as giving away a Starbucks gift card to somebody because they created content for you and they've shared it on social media. Something as simple as a gift certificate.
I have also taken people out to lunch. I have made sure to praise them in front of the entire company. These things have worked very well in the past. We have also done some gamification. We've also had a contest where I get all the executives to agree that if we hit a certain goal through employee advocacy, we'll all shave our heads bald.
Rodger: So you mentioned gamification and that actually leads right up to my next question. Yes, gamification motivates people. But is gamification an approach that marketing executives should embrace or is it likely to backfire over time? And if it is likely to backfire, what is a better approach?
Chad: I've never implemented robust gamification. Now, I know there are software solutions out there to get people motivated to advocate you online.
The theory behind gamification is solid. I am confident that if you have the right system with the right culture, it's gonna work for you. If you have the wrong system with the wrong culture, then maybe it won't, but the live gamification that I did in the past worked for our culture.
Rodger: So creating opportunities for people to compete against each other, for example, when you talk about having executives shave their head bald if their teams met a certain goal…that works, but also what works is simply treating your employees well by taking them out to lunch. Is that what you do?
Chad: Exactly.
Rodger: Last year, we saw a great deal of employee advocacy through social media. The year also saw a good number of companies coming up with employee advocacy platforms such as SOCXO. What do you foresee for employee advocacy in 2015 and the years ahead?
Chad: I certainly see this growing. It has to, because like I said, with social media visibility on the decline, there are only three options for brands. So one of those options, of course, is employee advocacy.
Don't miss out on the action
AdvocacyCAST is a bi-weekly podcast which brings together the experts, enthusiasts and practitioners of brand advocacy on a single platform. Subscribe here to make sure that you don't miss out on an episode.
Tweet or post your questions on brand advocacy and views about this podcast. We look forward to hearing from you. Your suggestions and questions can make AdvocacyCAST better and enriching.