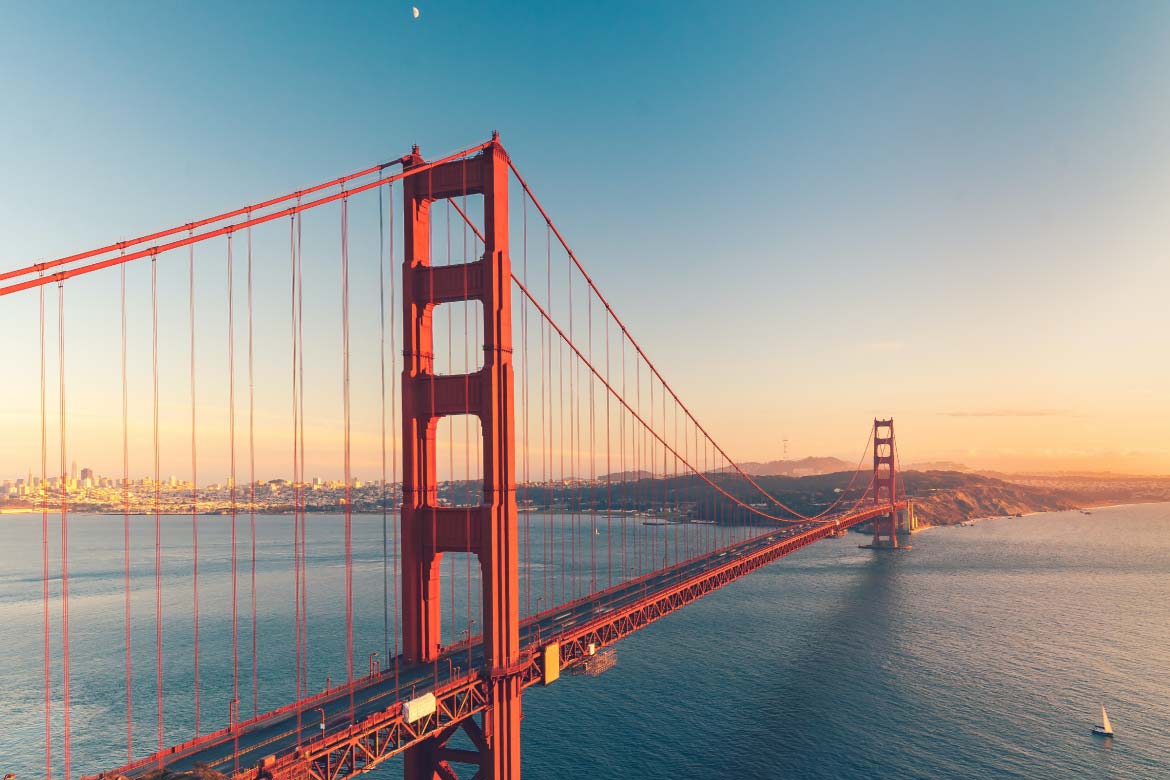 Introduction: The One Tool That Does Everything 
Why smart links? What are they? And how do you use them? We'll explain one at a time.
Social media platforms like Facebook, Instagram, and Twitter are effective mediums that you can leverage to drive customers to your website or the product page. You can do so by adding links to these pages on your social media handle.  
However, there are a few limitations to adding links on such social media platforms. Either you may not be able to share multiple links, or the links may not be clickable.  
Take Instagram as an example. You cannot add more than one clickable link in your Instagram bio. Furthermore, any links that you add in the description of your posts will not be clickable.  
Such limitations hamper the growth that you can gain through social media. Fortunately, there are simple solutions that you can use to overcome these limitations. These solutions include social cards, link shorteners, and CTA banners. Let's take a look at all these techniques and how you can benefit from them.
Smart links make use of Social Cards? 
A Social Card allows you to choose an image, title, and description of your choice that will be displayed on social media platforms when you share your content across your social media. It gives you the power to post images as clickable links across channels. Instead of posting images and links separately.
Social cards help you redirect customers to your website or any landing page when they click it. With social cards, you can choose and add things like:
The card's image that the customer will see on the social media platform

 

Title of the card

 

Description of the card

 

The CTA or call-to-action to your desired page

 
These things give you control over the preview that your customer will see across different social media channels.  
Since these cards are clickable and help you redirect the users to your landing page, they are also known as Clickable Social Cards. 
What Makes a Social Card Different from a Normal Image Post? 
The difference between a social card and a regular post is the crucial redirecting feature. 
When a user clicks on a regular image post on platforms like Twitter, Facebook, and LinkedIn, the image only enlarges. Even if you add a link in the post's description, the users are not redirected to it unless they directly click the link. 
On the other hand, a social card helps you embed the link into the post. This way, when the user clicks the image, they are redirected to your landing page.  
According to W3Techs, 45.2% of all websites make use of Twitter cards. Apart from redirecting people to your website, you can also use social cards to direct people to download your company's app on the app store or play store. 
Benefits of Using a Social Card in Social Media Posts
Social cards help you drive more traffic to your website or the product page

 

It increases your customer engagement rates on your posts

 

The cards also help you enhance your visual branding

 

Since these posts are different from the normal ones, social cards make your posts more unique

 

It allows you to choose the preview of the image that your customer will see on social media

 
A Facebook study also shows that Tumblr, an American microblogging site, witnessed a whopping 250% increase in referral traffic through social cards on Facebook. Similarly, British company Three also witnessed a rise in engagement rates by 26% and in URL clicks by 64% with social cards. 
Creating Social Cards  
Manually creating social cards from scratch for social media platforms is a time-consuming and tedious process involving meta tags and copious lines of code. If you're a small business that wants to leverage social media platforms quickly, this approach may irk you. Moreover, using meta tags to create clickable social cards limits the total number of social cards to only one per page. 
Although you can create social cards right in the ads section of social media platforms, like Facebook and Twitter. However, even this approach may consume a lot of your time. 
Fortunately, there are quite a few online tools, like Socxly, that you can use to create social cards to link your products page or your website's home page. Socxly makes the entire process less tedious and complex for you. It also helps you save up a lot of time. 
The procedure of using Socxly is also quite simple. All you have to do is upload the required image, crop it if you like, add a suitable title and description, and finally add the link to the landing page.  
The tool will then process everything and will give you a Socx.ly URL within seconds. You can then copy and paste the link on any social media platform. The platform will automatically process the link and convert it into a social card.
So the next time you want to share an image. Share a Smart Link instead.
Smart Links via CTA Banners on Third-Party Websites. 
Like social cards for social media platforms, CTA banners, or call-to-action banners, provide another effective medium to drive the audience to your website's homepage or any other specific page on your website. 
Visually appealing banners are great tools to catch the viewer's attention. Once a customer notices your banner and clicks it, the CTA does the rest of the job of redirecting them to the landing page.  
1. CTA Banners in a Third-Party Website 
Posting or putting up a CTA banner ad on a third-party website can be a good option for your business to enhance customer engagement rate. A good CTA banner can, 
Drive visibility through impressions

 

Drive action through clicks

 

Drive traffic through lead generation

 

Drive sales through lead conversion

 
But how do you create CTA banners? The solution is simple – Socxly! 
With Socxly, you can easily create CTA banners for any website that supports iframe. Socxly helps you overlay the CTA button and the banner so that you can put it up on any third-party website. The various features offered are, 
Add a title and banner message 

 

Add the link to the landing page

 

Choose the banner text color and background color

 

Enter the text for the CTA button

 

Select the color of the text and the background for the CTA

 
2. CTA Banners: Drive Traffic and Increase Conversion Rate 
Socxly assists you in driving more traffic to your landing page and improving your conversion rate. Using all the features mentioned above and making a good CTA banner can help deliver better results.  
Creating articles similar to the content of third-party websites and adding a CTA banner at the bottom can prompt users to click it and visit your website. This way, you can target different sectors of the audience.
Third party content is a part of any brands social media presence. Use Smart Links to drive traffic back to source.
URL Shortners can be Smart Links as well.  
Promoting on social media is all about maintaining an appearance while developing your brand's credibility. Link shorteners help you achieve both these things.  
Instead of adding extremely long links on your social media handle, say your bio, you can add short and crisp links with the help of a link shortener.  
Such short links improve the appearance of your bio as it isn't crowded with too many characters. It also builds trust with your customer, as it is easier to trust and click short links. 
Shorter URLs also help you keep track of your own content, as you get to name the link according to the type of content.  
Even when you need to share your files and resources, short links can be a better option than long ones, owing to the fact that they save a lot of space and look cleaner.
Smart Links to Share Files as a Social Media Post.
Share your files with a short link. You will be able to associate the Socxly Smart Features such as Social Card, to any Short Link or File Link you have created and you can share this link as a Social Media post across all social media channels from where your audience will be able to download your files directly from the social media post that you have shared.
By adding title and description of your choice into the post makes your social media post or the file download post more attractive to your audiences which results in higher downloads and engagements.
File Upload And Download: Transferring Files Using a Short Link  
You can upload files up to 50MB in size on Socxly, and we will generate a short link for it. You can then securely send the link to any part of the globe. Apart from short links, you can also use Socxly to generate a QR code for your files. 
Additionally, once the file link is created, you can easily add it to a social card and post it on social media platforms so that your audience can download it. You can also add it as a CTA to a banner on third-party websites. 
Tracking Link Clicks And File Downloads 
Socxly's dashboard is one of the best features that you can leverage to track the number of clicks generated on your short links and the number of downloads produced on your files. Socxly offers an analytics section in the dashboard where you can assess and analyze different aspects like, 
Impressions

 

Clicks

 

Conversions or downloads

 
The dashboard also makes it easy for you to find links with the help of a variety of filters. 
The ubiquitous short links do not allow you to associate the link with shareable files. Why worry. Use the Socxly Smart Links to share files as Social Cards as well.
Conclusion 
To put it all in a nutshell, driving traffic to your website through links can be a total game-changer for your business. Shortening the link, sharing files, posting social cards or CTA banners on third-party websites are all options that can provide massive benefits. 
Socxly, a component tool of Socxo, offers all these options on one single platform. With Socxly, you can improve your engagement rate and generate more sales. Make the best of this tool and watch your business thrive!