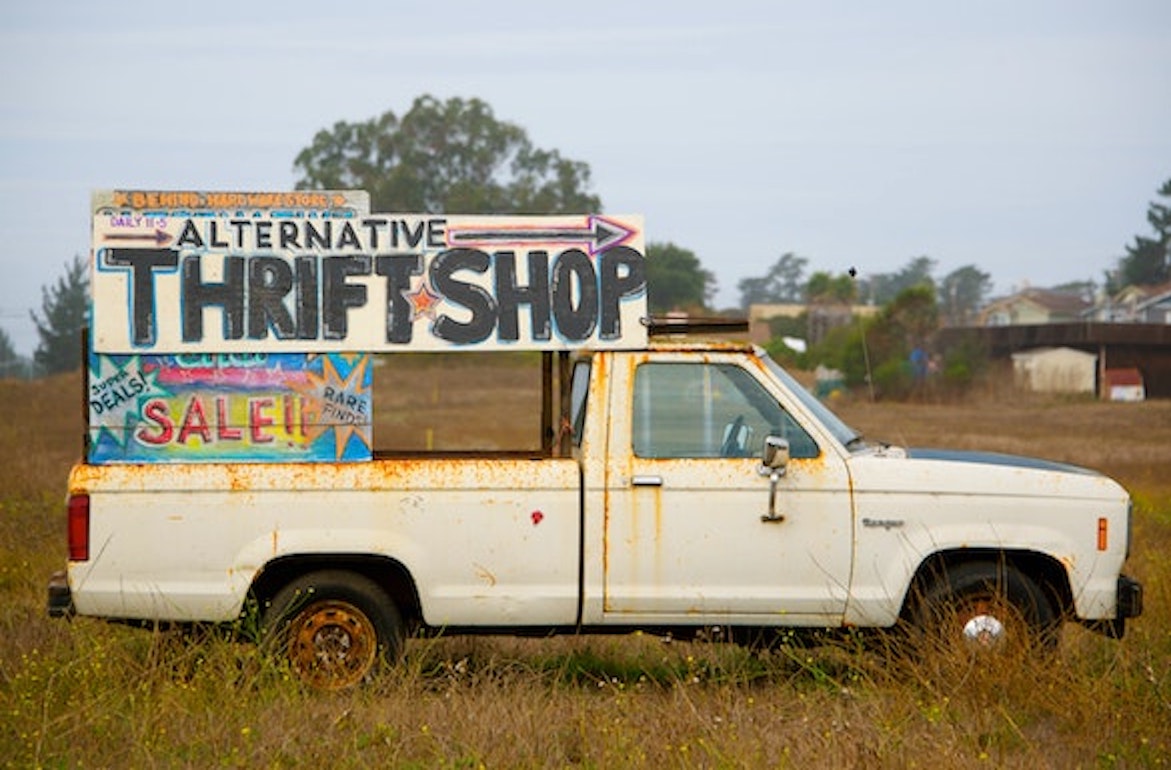 Social selling is the modern answer to how sales pros go about doing what they do best. 
The ongoing pandemic has left a big question mark on how sales teams and reps should tread forward. A few shared concerns include:
How can they boost sales and revenues without simply cutting costs?
How can they foster their social presence and drive meaningful relationships with prospects and existing customers?
Can they embrace growth as their true North in today's uncertain business landscape?
Can they maintain their momentum while adhering to the social distancing norms?
What will it take for them to hold their position and emerge as thought leaders once the economy is back on track?
The answer to all these questions can be summarized in two words: social selling. People often use the term 'social selling' interchangeably with social media marketing/advertising – a big mistake.
Social selling is much more than rolling out tweets or overwhelming customers with Facebook posts. It is about forging a stronger connection with your customers by addressing their pain-points and making their lives easier without always having a hidden agenda to 'close the deal.'
Sections of this blog:
If you don't wish to read the whole article, jump to specific sections by clicking on it:
What is Social Selling?
Social selling is the art of leveraging your social network to segment and target the right prospects on social media channels. The end-goal is to identify, connect, and build a trusted relationship with customers and their networks in order to achieve your sales goals. You can think of it as a more modern way to nurture sales prospects, eliminating the traditional approach of cold-calling. If you think your brand has more socially-savvy customers, you need to social sell your way into their hearts and minds.
At this point, if you're wondering what the key difference between social selling and conventional sales strategy is, keep reading.
Social selling focuses on fostering and sustaining great relationships. Conventional selling, on the other hand, helps achieve immediate, short-term results. In this guide, we will deep dive into different aspects of social selling – from understanding its benefits to spelling out the best-practices, tools, and tips. Let's jump right in.
Why is Social Selling Important? 

According to LinkedIn, 70% of sales professionals deploy social selling tools, including LinkedIn, Twitter, and Facebook.
Five Key Benefits of Social Selling:
1. It allows you to position your brand as trustworthy and professional.
Trust plays a central role in every customer's mind today. In fact, it is human nature to trust word-of-mouth referrals by friends and family, with data suggesting that over 76% of B2B buyers are willing to leverage recommendations from their personal networks.
From the salesperson's point-of-view, it is easier and simpler to build relationships within a network that your customers already trust. Plus, the sales agents can expand their reach to key decision-makers and senior leadership using social channels. Social selling demonstrates your brand as having a strong social presence, which ultimately leads to inquiries from meaningful prospects and drives interesting conversations around your brand's communications.
2. Social Selling helps single out the right prospects.
With social selling, you can identify the ideal prospects based on your required criteria – such as role, function, or industry – without investing too much time and effort into researching them.
Moreover, you can track leads that are talking about your business/competitors/industry. As per research:
"54% of salespeople who use social media can track their social media usage back to at least one closed deal."
This gives way to an enhanced lead generation and sales prospecting process and helps make the selling experience more personalized, useful, and relevant.
3. Social Selling helps you to engage customers with customized insights.
As per LinkedIn, Over 62% of B2B buyers like to connect with salespersons that can offer actionable insights and relevant opportunities.
Social selling is all about salespeople rightfully positioning themselves as subject matter experts delivering unique insights, and demonstrating thought leadership at key moments – from creating useful content and collaborating with guests for rich blog posts to commenting on the latest news updates and listening in on conversations relevant to your industry.
The idea is to work towards establishing a connection, post by post, and conversation by conversation.
4. You can build meaningful relationships with your customers through Social Selling.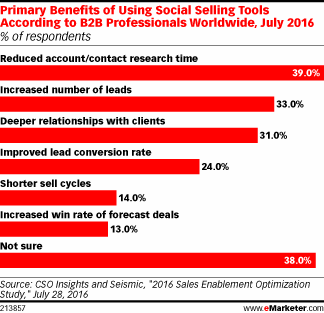 Social selling tools don't just help you to gather quality leads; they also help build deeper, more authentic relationships with your prospects and establish a credit-worthy social brand.
At the end of the day, any salesperson worth their salt should drive authentic and honest conversations around the brand as well as their user base' shared pain-points.
Plus, they should actively share their perspectives in a bid to churn out relevant content instead of simply 'talking shop' and cold-calling all the time – a huge waste of time since 90% of decision-makers don't respond to cold-calls.
5. Helps capitalize on customers who actively engage in social buying.
Similar to how salespeople engage in social listening to rope in new customers, customers, too, use social listening to find useful vendors. In fact, data by IDC claims that 75% of B2B buyers and 84% of executives attribute contacts and information extracted from social networks as an integral part of the purchase process.
The logic is simple: If you're not active in your social selling efforts, your name isn't going to pop up during the social research process by prospective clients, and your efforts will all go to waste.
Now that you've got a bird's-eye view of the advantages of social selling, let's understand the best-practices to keep in mind.
Top 10 Social Selling Best-Practices
Social selling is a two-way street, which allows you to reach your professional targets in a speedy and effective manner while amplifying your personal branding. To start with here's a five-Step process to help you plan your way ahead:
Now to the 10 best practices that can help establish a rock-solid social selling framework:
1. Be social where your customers are.
Considering that around 67% of the average buyer's journey is digital, you need to show up on social media platforms consistently and dedicatedly. In today's hyper-connected digital world, by simply maintaining your social presence, you can ensure that half of your marketing battle is taken care of.
For organizations where diverse teams are involved, it is important to set the rules for employee social media. This can make or break our efforts. Since there will be diverse opinions and views, companies should help define what is okay, and what is not. This will encourage teams to participate instead of being apprehensive in their actions.
Social selling requires a well-planned and disciplined approach. Plus, special care needs to be taken to ensure that only relevant company content is shared. This is where a social media policy comes into the big picture. It structures and streamlines the process of social sharing via employees.
3. Make sure that your social communication aligns with your brand's core values and culture.
For 100% genuine interactions, make sure that your social content is fully compliant with your company and brand culture.
4. Always keep your marketing team in the loop to churn out relevant content.
The fundamental rule of social selling is ensuring that your digital selling strategy is in sync with your overall marketing strategy. Are your marketing efforts paying off? It is important for your sales team to measure whether new prospects are coming in through your branding and marketing activities.
5. Stay informed.
For any customer relationship to be meaningful and sustainable, you'll need to extract the benefits of accurate data, actionable insights, and continuous feedback. This is where social media channels truly shine.
They help gather invaluable content and share it with your community of users. Plus, it allows sales reps to stay on top of industry news, keep track of competitor activity, and understand the ever-changing customer preferences.
6. Aim for proactive and reactive relationship-building.
This strategy is all about working smart. Say you have a list of known customer queries, pain-points, and recommendations; why not create practical and useful content around it? Add to the mix instant and relevant responses to your customer's pain points, and you've got yourself a winning combination. Additionally, to foster meaningful connections, make sure to:
Follow up with new contacts.
Monitor the content and interact with potential leads regularly. For instance, if you see that a potential lead has joined a new company, send them a heartfelt (but not lengthy or fake) note of congratulations.
Aim at answering questions with meaningful answers.
7. Establish trust and credibility.
Initiate personal communication with your customers and personalize your posts by adding in your insights, diverse views, or humor. If you wish to stand out in a sea of sameness, make your content work overtime. Also, make sure to optimize your social media profile by asking yourself these questions:
Is the content demonstrating your expertise and credibility?
What kind of valuable insights is it providing?
Does it have a consistent and professional tone and message?
8. Build a rich repository of resources and tools.
Empower your sales team with a rich repository of ready-to-share content that's not too pitchy. In social selling, you don't need to make a sale on the first contact; the idea is to establish long-term relationships.
Furthermore, the content should be specially curated by your marketing team, which already has valuable customer data to leverage. This allows for a more personalized style of marketing. Finally, make sure to share relevant posts from others and add a short comment of your own when sharing it.
9. Review, iterate, repeat.
As with any business process, monitoring the success of your social selling plan is key to ensuring its effectiveness. For analyzing the results, understand whether the social selling efforts are aligning with your company's long-term branding goals or not.
10. Create a social playbook.
If there's one thing that you invest in today, let it be curating a customized digital sales playbook, which can guide your team virtually by outlining key best-practices. From demystifying relevant technologies to simplifying new processes, playbooks should act as every sales agent's handy guide.
Top Social Selling Tools, Tips, And Strategies
"90% of the top salespeople use social selling tools as part of their sales strategy."
In this section, we will look at how you can leverage various social media platforms to engage in social selling. Let's start with:
LinkedIn: The Best Platform For Enabling B2B Social Selling
"70% of sales professionals use LinkedIn to increase lead generation."
Did you know that, "80% of B2B social leads come from LinkedIn alone?" In fact, if research is anything to go by, LinkedIn converts 3x more than Twitter or Facebook. However, if you don't know how to navigate the platform, which boasts of 722 million users globally, all your digital selling efforts could go to waste. Here are a few essential tips for selling smarter and better on LinkedIn:
1. Follow relevant people.
Randomly following prospects is not going to give you good results during your sales outreach program. Instead, aim to follow people from your own company and network, ex-coworkers and colleagues, competitors in your industry, industry influencers, established bloggers and CEOs, and finally, your immediate contacts and customers. You can search using direct names, location details, or keywords.
Handy tip: Always look at the "People" tab on a company's page for relevant prospects.
2. Give users a compelling reason to connect.
When connecting with prospects, as a thumb rule, always provide some context but make sure it is to-the-point, personalized, and interesting.
3. Don't roll out InMail messages like candy.
As tempting as it sounds, sending InMail messages with full-blown sales pitches can be off-putting for the reader. Don't think of InMail messages as your inbox; use it to catch the prospect's attention. All in all, it works better for conveying bite-sized, direct messages.
4. Share brand content consistently.
Whether you wish to drive traffic to your company website or expand your user base, rolling out, quality content consistently is critical. Posting informative blogs, catchy 'how-to' videos, and case studies can help nurture your leads and motivate them to start a conversation with you.
5. Leverage the power of LinkedIn Groups.
Tapping into industry-specific communities and establishing thought leadership is possible with LinkedIn. Start by doing a quick keyword search and find the right groups (based on your expertise or area of interest) to interact with. When interacting, always stick to the topic as most groups are subject-specific and only share relevant content. No one wants a serial spammer on the group!
Handy tip: Lookup LinkedIn's Sales Navigator to take your social selling to the next level.
6. 'Like' and comment on other user content with much zeal and gusto.
Ensuring that your profile pops up consistently on your connection's network is only possible if you're actively engaging with other connections on the platform – it could be liking their post, commenting on it, or even sharing it.
Handy tip: Make it a point to engage with key influencers to boost reach.
7. Ensure your profile is always up-to-date.
As a sales rep, make sure that there's nothing salesy about your LinkedIn profile bio, or you'll find prospects running in the other direction. Consider the following example:
Notice how Andrea clearly states her business mission and offers clarity on her skills and expertise that the prospect will be able to relate to. When writing a LinkedIn bio and summary, follow this template:
"Name | Title
Helping [prospects] do X."
You could throw in a few statistics to further catch the user's attention. Whatever you do, always keep your profile up-to-date.
8. Extend your network and build credibility.
To build your network, make use of LinkedIn's advanced search option. LinkedIn is all about showcasing your professional expertise and successes (quantified to the extent possible). So make sure to ask for endorsements and recommendations from trusted connections and colleagues. This helps build credibility and instills a sense of confidence among the prospects.
9. Have you checked your SSI lately?
SSI or the Social Selling Index is a free tool that LinkedIn set-up for users to know how they are doing on the platform. The index measures four parameters of your activity on the platform
Complete profile and publish meaningful posts.
Identify better prospects in less time using efficient search and research tools.
Find and share content and build conversations to grow relationships.
Establish trust by connecting and building conversations with decision-makers.
While the debate on the usefulness of SSI goes on, we will keep it simple by acknowledging that this is perhaps the only set of personal profile metrics on LinkedIn. Obvious that, the higher the score, the better you are performing on the platform. LinkedIn claims that highly active LinkedIn users gain 45% more sales opportunities, are 51% are more likely to hit their quotas, and are 80% more productive.
We will leave it at that and say that it's always good to keep an eye on that score.
Facebook: The Platform For building Consumer Connections.
Facebook is the big kahuna of social media – boasting of 2.7 billion active users in the third quarter of 2020. Its potential, scope, and influence truly know no bounds.
That said, Facebook is definitely a more intimate and personal platform, which prioritizes personal relationships over the business. And this is the place where people connect on a personal level. No wonder, they call your connections, "friends". However, brands and businesses have found success on this platform by participating in "friends networks as well. This is a great place to engage with content on brand, company culture, trivia, and personal experiences.
1. Boost Awareness of Brand and Company
Facebook makes sharing your company's content a breeze allowing for greater brand visibility. From highlighting key milestones to promoting blog posts or new products/services, there's a lot of ground you can cover.
While this might sound like non-professional networking, you might want to consider this platform through the audiences you are targeting and also using the powerful Facebook Ads to reach more people in the of business times. Also, it is a good way to connect for B2C sales and distribution folks.
Handy tip: You don't necessarily have to talk about your product/service in every post; make the content diverse and interesting.
2. Interact and participate in industry-related Facebook Groups.
Facebook Groups are a great place to nurture your leads. However, your Group members need to first familiarize themselves with you. Frequent commenting on questions or linking to a helpful piece of content can help build meaningful business relationships over time. Most Groups have explicit rules of links and promotion, so just keep that in mind as you engage with these communities:
3. Conduct research on your prospects, leads, and competitors.
Like we said, everyone's on Facebook – from your prospective sales targets to your competitors. So make the most of this platform by conducting research on all the key stakeholders. Start by analyzing how well your leads match up with your current customer personas based on their details and posts. You can also do a SWOT analysis of the kind of posts your competitors are driving.
Twitter: An Indispensable Platform For Social Advocacy
"Twitter boasts of 145 million monetizable daily active users."
Navigating the Twitterverse requires a few tricks up your sleeve. For instance, you can create different types of Twitter Lists to review content from specific groups. Let's deep dive to understand the different types of lists you can use on this platform to social sell and deliver powerful results:
1. A list of existing customers is an invaluable Twitter hack.
Keeping tabs on your existing customers was never this easy. Twitter allows you to easily engage with your customers by "liking" Tweets that resound with you. Plus, you can offer meaningful, value-driven comments on other's Tweets and be on people's radars, thanks to a strong and authoritative presence.
Handy tip: Make sure to track your company's mentions, which could be in any form – from questions related to your company/product to success stories with your company.
2. A private list of prospects to stay ahead of their needs.
You can also make a list of potential prospects and add them to a private list. Here, you should keep a safe distance and mainly contribute to help requests or pain-points-related discussions where you can jump in and offer your valuable insights. Plus, keep an eye out on what your prospects are tweeting about, sharing, liking, or commenting so that you can prioritize your leads in an informed capacity.
Handy tip: Engage in social listening and look out for specific keywords related to your area/company/expertise, sales-related terms, industry-specific phrases, company mentions, and @mentions relevant to your industry.
3. A private list of competitors to stay ahead of the competition.
Your competitor list, too, should be private (for obvious reasons). What this does is that it allows you to keep tabs on them without actually following them. You can make extensive use of Twitter chats, which can help you to establish yourself as an industry expert and build credibility:
Wrapping Up: Sales Reps, Listen Up! It's Time To Be A 'Social' Butterfly
Today's 'always-on' customer is driven by three factors: social connect, digital advocacy, and a relationship-driven mindset. Any failure by sales reps to adapt to these intrinsic qualities can lead to a disaster.
So what do sales agents need to keep in mind if they're going back to the proverbial drawing board and starting out on their social selling journey? Here are the quick pointers in a nutshell:
Social selling is no longer a nice-to-have: It has emerged as a must-have for bolstering your digital sales strategy. Social selling occupies a special and integral place in your sales tool kit today. The concept of 'Building and managing relationships with customers, while boosting sales with digital selling' is finding many takers in the sales circles (and for a good reason).
Your customers are buying into the idea of social buying: Let's face it. Your prospects are doing their homework and spending time and effort in researching products/services before they speak to a sales agent. It's high time you engage in social selling to get into your prospect's good books.
There needs to be an increased focus on understanding the sales content: Your brand's, as well as your customer's social worlds, are intermingling, albeit virtually. Hence, there's an increasing need to understand your customers and drive relevant and personalized campaigns with the help of your sales and marketing teams working in sync.
Social selling platforms can build long-lasting relationships: In today's relationship era, customers and prospects are genuinely looking to connect with a company or a sales agent with utmost authenticity and honesty. This is why curating contextual and personalized content while engaging with users consistently can prove to be the game-changer your organization needs.
Needless to say, it's time to climb the 'social' ladder (pun intended) and give your sales targets a fighting chance.