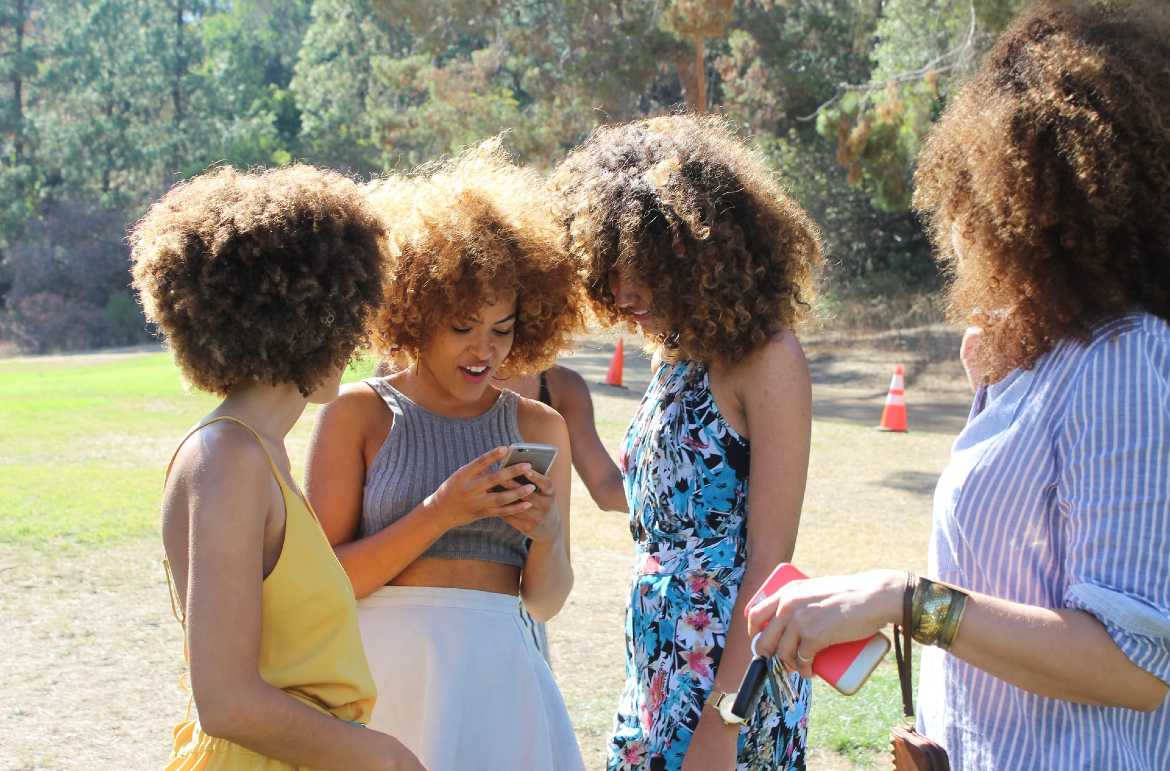 Just when marketers and experts thought they had social media marketing all figured out – Zap! – COVID-19 came as a bolt from the blue and wiped the landscape clean. New social media trends have quickly taken over to cope with the new normal, but "new" doesn't have to be scary. There have been some great shifts to capitalize on.
Now more than ever before, we have got people exactly where we want them for the greater part of their day – on social media. #goodmorning appears in over 123 million posts on Instagram everyday – that should tell us a little bit about what people are doing the first thing in the morning. They are reaching for their phones and getting on social media!
How do you reach those people effectively? That's what this blog is all about.
Here is an overview of what we're going to discuss. Feel free to skip to any section you like:
Contents
Staying updated on the latest social media trends in the new normal can help you fuel your strategy and help you stand apart from competitors. We are going to see a range of social media trends for 2021 and beyond.
First things first though. Is this really the right time to make changes and adopt new social media trends?
Let's address that question first.
A Perfect Time to Build Substance on Social Media
Most marketers are facing a dilemma: Is it wise to adopt digital marketing trends in these uncertain times?
Frankly, nothing is ever really 'certain' for a brand. Anything and everything can change from day to day and quarter to quarter. We have all had substantial servings of "uncertainty" in 2020 to attest to that.
There have been huge social and economic upheavals for businesses and customers alike. Conversely, 2020 also saw how social media became the most effective tool to help businesses mitigate these impacts in the face of crisis.
During the pandemic, social media is where people turned to as they reached out to each other to ward off isolation and reconnect. Here is how we know.
A Facebook survey reported new records in the usage of social media almost every day. In many countries total messaging increased by over 50%. According to the same report, in Italy, people spent 70% more time on Facebook since the crisis hit the country.
Now that is a great opportunity for brands to connect with people and build relationships. Many brands did just that. When the pandemic threw a wrecking ball, almost immediately pivoted. They reached out to connect and serve customers. They looked for ways to protect social connections while they met rising demands and user needs. The best place to do that right now is social media.
Brands that realize the importance of sharing their stories on social media can significantly increase the number of people they are trying to reach.
In a nutshell, if brands want to drive sales, they have to build authentic connections over social media. And 'now' is the time!
Remember that these new habits will continue and even pick up greater momentum in 2021. All the more reason to start building your digital presence now.
Here are a few digital marketing trends every business should be preparing for as they map out plans for the new normal:
Social Media Trends for The New Normal
COVID-19 is forcing many brands to rethink and reinvent their marketing strategy. No one could have predicted how this pandemic could change the face of marketing, but we all can learn from it.
We will go into these trends in detail, but the crux of these digital marketing trends shows that the future of marketing needs to be inclusive, diverse, and customer-centric.
The focus will be on people.
First, let's look at some social media trends and then finetune them to create a human connection.
LinkedIn
A sound LinkedIn marketing strategy can help your brand avoid getting overshadowed by the competition. It is a great place to publish blogs and articles as it can attract leads who can easily turn into conversions.
Clever Zebo, a B2B company is an excellent example of using LinkedIn ads. Using the precise targeting options offered by LinkedIn Ads and its features to test and optimize ad creatives, they were able to see a CTR of .033%, 2.3 million impressions and a 15% conversion rate.
Another useful aspect of LinkedIn is the ability to host virtual events. Especially now when social distancing norms have limited in-person events, this is invaluable. Virtual events at a budget that is next to nothing when compared to in-person events – what's not to like!
LinkedIn relaunched the 'Events' feature, which allows you to add an event, start sharing and inviting your network within a few minutes. Others in the event can reshare the event, which increases viral engagement. This helps you grow your followers.
Twitter
While popularity wise it has been growing, the basic premise of use is still pretty much the same, cosmetic changes aside. There have been no major updates that have altered how people use the app. Tweets became longer in 2018, some other options like audio tweets, moments, and live streaming have not really caught on.
it remains what it was at its core – a real-time stream of short, updates, great for staying up with the latest.
Ephemeral content for more engagement
Fleets, Twitter's own version of Stories, is now available to all users, and over the next year, we can expect Twitter to roll out new updates for the option as it evolves through usage. While this is still at it's basic, other add-ons like effects will get added to it to make it better.
People will start using fleets but are left to their own to find ways make it work for them as it will have to be based on the core short, sharp update and threads which anyway are more interesting than browsing through a bunch of video's or images which say the same thing.
Topics
Helping users to now find and follow topics of interest is a move forward to curate and retain user time spent as against the old way of recommending profiles to follow.
Topic spaces, which could be the next step where it will collect relevant tweets on a topic, into a dedicated page or section in the app. This is a feature that will help brands stand out on specific related topics. So while getting trends, there could be topics basis interest areas that focus on relevance.
Booting out the Bots
Bots remain a major problem on Twitter. With reports and claims of bot 'armies' utilized to manipulate engagement. To this end, Twitter has been working on different ways to reduce this problem, apart from identifying and blocking bots. It has also announced new categories of verification beyond just the blue tick. There could be new types of indicators for bots or graded bot accounts basis the behavior of the account. All in all looks like Twitter is stepping up to facilitating more authenticity.
Instagram
Instagram, which was once just an app to share pretty photos has turned into a full-scale eCommerce platform for brands and creators.
At the peak of COVID-19 pandemic, Instagram live usage increased by 70% in the US and will continue to be popular in 2021. And this will only accelerate in the new normal.
Instagram is fast becoming a marketplace where people go to discover new brands and products. By creating a more streamlined way to give users the ability to 'browse shops', see editors' picks, and more, Instagram marketing has become central to many marketing strategies.
Instagram's shopping options can open up a whole range of new possibilities for your brand. It can provide a seamless shopping experience. And it can empower anyone from a small business owner to a global brand to connect with customers.
Here are two cool Instagram trends your brand could use:
Bite-sized video content (Instagram Reels)
Instagram Reels is a new feature, which can fill the gap of high-quality content that's informal yet have a longer shelf-life than 24 hours.
Did you know that there are already over 500 million daily Instagram Stories users? Instagram Reels is a great way to capitalize on this. Given the shorter video content and the ability to go viral, Instagram Reel can be a great way to reach many users in a relatively shorter period.
Red Bull is doing an amazing job with Instagram Reels. Featuring see-it-to-believe-it videos of stunts, Red bull gives their viewers exactly what they want – adrenaline-infused wow moments that simply must be shared! No surprise then that all of their Reels have between one and four million views.
Microblogging Platform
Many brands and personal users are using Instagram as a good microblogging space. Long-form content can encourage your community to spend more time engaging with your content. It can even encourage them to leave comments and share their personal stories.
Notice how influencers like Jenny Jay include storytelling in her captions.
Snapchat
Snapchat is buoyed by deep and unique user engagement. If you're wondering how effective it would be during the pandemic, here's some reassurance.
In the third quarter of 2020, brand advertisers ramped up their spending on Snapchat. The growing numbers (more than 50%) indicate that your brand should be on Snapchat … now more than ever!
New app partnerships and interactive options made Snapchat extremely relevant for social media marketing strategy. It can be especially profitable for companies dealing with consumers.
For instance, In a recent report called "How Snapchatters are celebrating in this not-so-normal holiday season" Snapchat provided some insight into how its users are planning to spend their holidays. This has helped marketers in designing campaigns that are tailored to fit the current holiday trends.
If you are a B2C brand, Snapchat can make a sizable impact on your business in three important ways:
It helps you connect with Gen Z and millennials.
It lets your brand shine through.
Allows you to drive traffic to your website or app.
Facebook
Facebook is the world's most used digital platform.
Here is why:
Facebook: Storefront
Facebook is all set to simplify the process of building an eCommerce outlet.
On May 19, 2020, Facebook announced the introduction of online shops on Facebook and Instagram for small businesses. It provides businesses with a link to a new 'Shop Builder' platform on Facebook page tools. This allows brands to upload their product listings one-by-one.
An excellent feature is that it facilitates the process of connecting with your existing eCommerce provider. In other words, Facebook works with BigCommerce, WooCommerce, Shopify, and more.
This gives businesses the opportunity to quickly build their own digital storefront and connect with buyers in-stream.
Message Merger
Message merger means messaging services of various social media platforms will be integrated into one system. This means when a new function is introduced in one messaging app it will eventually be available in the other two.
It will make it convenient for brands to run cross-platform ad campaigns and pushes and will maximize opportunities across all your social media platforms.
AR and VR
AR and VR will continue to become mainstream features in 2021.
An industry that has tapped into this and benefited immensely is the property market. The pandemic transformed the way people view homes they wish to purchase. Most buyers still want to view a property before they make an offer, but they might be limited by restrictions. AR and VR provide improved virtual viewing opportunities.
Video content that tapped into AR and VR gained popularity during this time and will likely be the case in the new normal.
These were some of the social media trends that will help you navigate your way in the new normal.
It might be that social media trends indicate that 2021 could be challenging OR it could be that it might get a whole lot better. In any case, there will be many new things businesses must adapt to. The key is – capitalize on every advantage you have. If you see no advantages, look again!
Now, how do you use these trends to benefit your business and grow your brand?
Read on to find out how you can develop a winning digital marketing strategy in the new normal.
How to Design a Winning Social Media Strategy
When 2020 ended, many businesses were left counting their losses. That hasn't stopped brand leaders. They are taking stock of the situation and re-strategizing for the new normal in 2021 with renewed enthusiasm.
Even if you have had a bad year, you can learn from the past and use those valuable insights to build a better, stronger current social media marketing using some of the emerging social media trends. Here is some help in that department:
1. Trust-Based Social Media Marketing
Sticking to the same old strategies used in the past is a no go at this time. It will make it much harder to maintain engagement and grow followers if you don't let go. Your agility and adaptability as a brand are what will sustain you in the new normal.
People just don't trust ads anymore. In fact, trust has never been as important as it is in the current social media space.
Why?
Before the pandemic business could use sales events or in-person help from knowledgeable staff to create the desired customer experience. They could use in-store samples or attractive displays to build relationships.
Suddenly, the pandemic dammed up all those typical offline customer experience efforts building huge barricades between brands and their customers.
Add to it the many fake news allegations and unethical marketing practices, trust seems to have left the building.
Worrying?
Sure. Remember though, this doesn't mean they don't trust your brand. It's just the marketing strategy that you might have to change.
Remember this principle: a reed that does not bend when the wind blows, breaks.
A business that does not pivot quickly during stormy times, crumbles.
Be quick to identify and adopt social media trends. If you've been on social media for a while, you must have noticed that the only followers you were able to retain are those with whom you have developed a relationship. So, the new followers you can acquire are those with whom you develop an organic relationship.
How can you do this?
Build online social experiences. Start conversations, extend help, reach out – that will help you build relationships and brand loyalty. This way, you can still drive quick bursts of ROI using social ads.
Here is an excellent example of social media done right:
Clarins is a French luxury beauty care company. It was known for its highly crafted in-store experience. When the pandemic struck, Clarins pivoted to a completely radical and new digital sales strategy.
Clarins teamed up with beauty coach Rebecca Jones to share authentic tips and techniques through Instagram stories. She uses Instagram Reels to post her at-home videos.
What was the result?
The website visits through social media skyrocketed to 30,000 during store closure, with 450 plus bookings in the first month.
Moral of the story: Pivot. Adapt. Survive.
What should be your strategy in the new normal?
Add more channels: Multiply ROI by adding more channels. This will help you better engage with your consumers while you build trust that leads to brand loyalty. This increases your prospect of finding brand advocates.
Inspire: Use fun as a platter to deliver knowledge. Educate your customers about the things they don't know. Such creative inspiration can turn into revenue.
Be social, don't just use social: Encourage user-generated content, and share it. Host live question and answer sessions perhaps. These initiatives will help customers build trust in your brand or product, at a time when they cannot see you in person.
Aim for customer loyalty: New leads are good, but loyal customers are precious. So, listen to their complaints and concerns. If necessary, get your team to address common complaints as soon as possible. This will help you maintain the trust of loyal customers and build brand advocacy.
In the new normal, it is critical for marketers to focus on building their relationships by building trust with their employees, customers, and influencers. You can check this post on using Nano-Influencers to boost your social media marketing.
2. Social Content That Speaks to Your Customers
Yes, content is still king.
But what kind of content works in the new normal?
The kind that makes some noise. Ruffles a few feathers in the process maybe, but definitely something that will turn heads or even raise a few eyebrows.
Don't want to step on anyone's toes? Well, then social media is not for you.
Right now, we are in an age where brands that are quiet on relevant social issues are considered either irrelevant or irresponsible. Speak up.
Then again, there are brands that constantly create much ado about nothing. They miss the brief and get involved in conversations without providing true value.
Useful, informative, and customer-centric ads are the ones that drive conversions.
There may be certain issues on which your brand will have to take a stand. And that might become a part of your brand identity and consolidate your base. So, carefully chose what you say and how you put it across.
In some cases, you could stay neutral and yet provide useful information on social issues that appeal to your audience rather than take sides. That works too.
The key is to listen!
Brands that take the time to listen to their audience are able to create more impactful campaigns. Listening helps them voice their thoughts on social media in a way that resonates with their audience.
Whichever choice you make, your marketing efforts will largely be affected by your contribution to social issues through the content you post. And that, in turn, will affect your brand identity in the new normal.
Who is doing it right?
Securian Financial is an excellent example of a brand that took the time to listen to their audience before they acted. Their listening helped them to understand that their customers were more interested in knowing how to stay connected.
So, they launched a campaign on various platforms such as Twitter and Facebook which encouraged their users to share their new normal with the hashtag #lifeBalanceRemix.
What was the result?
In less than a week, they had 30 posts with #lifeBalanceRemix and 92 mentions on their Twitter channel.
Another example is Gymshark, a fitness brand. They share a lot of content, and more frequently. Yes, they got both right: more content and more often.
Why?
Higher frequency posting is valuable to their audience because they want to be encouraged to workout despite being in lockdown.
What was the result?
Their Instagram campaign reached over 16 million people. They received 6.6 on ad spend. Within no time it turned Gymshark into a 1 billion company.
Clearly, the user-generated campaign can be just as good as a general ad campaign!
What should be your strategy in the new normal?
Reach out to your audience: Most people may read your posts without taking any positive action. So, reach out to your audience or react to their posts. This gives them an incentive to return the favour.
Think 'conversation,' not 'broadcast': Don't just talk about how great your brand is, or what you are offering at a sale. Instead, post content that addresses the needs and pain points of your customers.
Make good use of social listening: Some social media platforms allow you to listen in on a conversation. Look for a secondary tool that can help you monitor conversations. This will provide insight into the thinking of your audience.
Don't underestimate the power of UGC: In these unprecedented times, people trust other people more than they trust a brand. So, along with informative content, use user-generated-content to build trust.
Download this ebook to find ways to connect marketing and sales through Social Selling
3. Unite Engagement Data to Identity
Social media gives marketers an opportunity to easily connect with people online, yes. But how can you know if those connections are real customers or perhaps, potential customers?
If you are not sure, you could be wasting a whole lot of time and resources.
What can you do?
You need to sift through your existing audience to be sure that you're engaging with the right people in the right way.
How can you do it?
Work on integrating data. Granted, data integration might sound like a complex and messy process, but it needn't be. Start off by integrating paid and organic social media activity. This will help ensure that you are delivering relevant content to the right people on your social media platform.
Uniting engagement data to identity gives marketers new momentum.
Who is doing it right?
Consider the example of a French tourism group, Pierre & Vacances Center Parcs.
They had the reputation of delivering unique and memorable vacation experiences in over 275 holiday destinations.
To strengthen their customer acquisition and brand loyalty, the group integrated the social media team with the CRM division. Sharing tools and data among these groups helped them gain greater visibility into customer touchpoints.
What was the result?
It gave the Pierre & Vacances group better control of the entire value chain. They were able to create new commercial opportunities resulting in a 200% increase in social media sales.
What should be your strategy in the new normal?
Have clear objectives: Clear objectives with real business goals are like road markers that help you check if you are moving in the right direction.
Ask yourself: Who is your target audience? What do you want them to think or do?
Take a step at a time: Gathering all the data at the same time is a daunting task that can throw your team into confusion. Take smaller steps toward gathering quantifiable data regularly. This will help you track the performance, and help you identify which channels or which content is driving action as well.
Be flexible: One way doesn't work? Find another. Technological solutions not up to the mark yet, don't hesitate to set up manual workflows. Adapt.
Build Resilience for The New Normal
2020 has been challenging in so many ways for both brands and individuals. We have learned lessons that will guide our way into 2021 and beyond.
2021 is poised to be a year of healing and resetting for many brands who have adapted and capitalized on these digital trends.
But for the brands that chose not to be flexible and agile? It could be another tough year and future.
Don't be one of them.
The key is to build resilience into our preparations for the new normal.
Focus on social media trends to reconnect with your consumers. Make an earnest effort to foster relationships by building trust.
After all, it is the relationships that you form now that will keep your brand growing – pandemic or no pandemic.