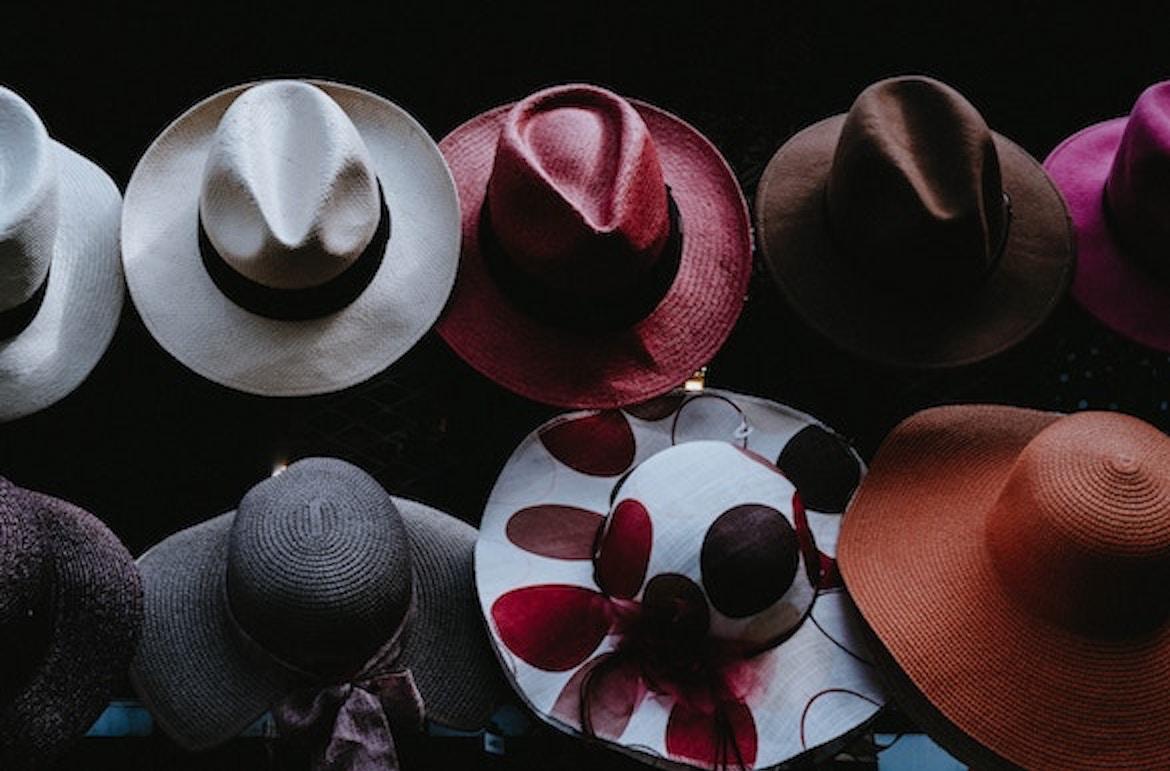 Let's cut to the chase this time. It's the end of the year, you've got your foot nearly out the door. You don't have the inclination for yet another Social Media Trends post. But then, this one is quite the opposite so we recon you might find interesting.
Here's how we thought about it. There are enough articles out there every year at this time, on what to expect in the coming year. But, like new year's resolutions, no one follows through on them (at least not effectively enough to warrant mention), and they never end up amounting to much use. The thing is, trends don't help you stand out. They psyche you into wanting to be part of a herd – when for the rest of the year, that's everything you didn't want to be.
So, this time, we believe it's a much better idea to start with what you know, won't stick around. The Anti Trends. Stay the heck from them, and what you do want to do, is up to you.
1. Data Illiteracy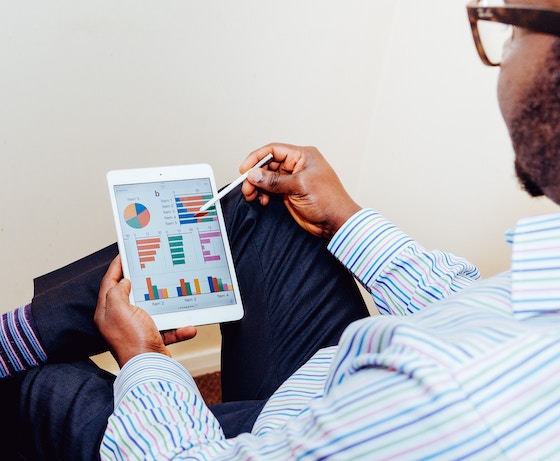 Whether we're talking about data privacy, fake data, or the data generated by social media activities, none of it will be ignored any longer. With the first two having caused so much sensation over the years that they ended up making people wary of social media, the time has come for the drama to stop. As social networks and regulatory authorities crack down on miscreants and tighten their policies, we'll see fewer data breaches (hallelujah!) and fake stories (bring out the champagne). This is one Social Media Trend that will go away.
This will be a much-needed change, considering how easy it has been so far to access and misuse data on social platforms. So, gear up for much more well-thought-out content next year, because you're going to face far more regulations and constraints than ever – across platforms.
Finally, social data won't be sidelined either. No longer will companies look the other way when it comes to leveraging the data staring them in the face – the data representing their potential organic reach on social media, or about the engagement their advocates are eliciting. This is the year that companies will become digitally and socially savvy.
Handy hint:
Draw a clear line, however thin, between data privacy and data personalization. Tread carefully – you want people to come to you, you don't want to creep them into running for the hills.
2. Toxic Networking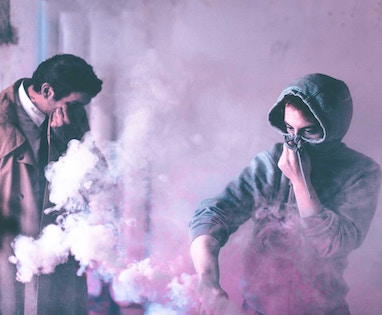 Social media addiction is real, and now a recognized condition. As people are becoming increasingly aware of the impact of social media use on mental health, the social media landscape is changing. With a growing number of individuals trying hard to limit their online activity, it's easy for brands to panic. But remember this – people aren't really moving away from social media. They're just managing the time they spend on it more effectively.
Handy hint:
Stalk your competitors. Use them as a frame of reference to analyze if a change in engagement is a consumer trend, industry issue, brand issue, or a one-off case of individual preference. Keep in mind your audience's social media wellbeing. Steer clear of toxicity, and instead engage them with offline interactions – spark their interest with the possibility of real-world exchanges as a Social Media Trend.
3. Traditional Advertising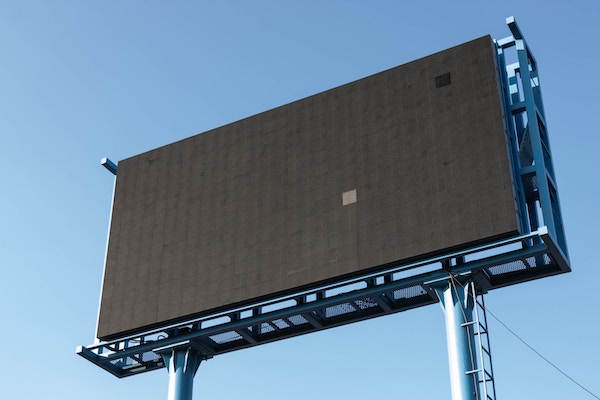 Advertising is getting harder to get right. Over the past year, conversations on the topic have struggled to gather net sentiment. The message is clear – today's customers no longer want hard sells. A majority of millennials don't trust traditional advertising, and since the generation now wields considerable spending power, brands are now on the lookout for disruptive technologies that will support new marketing strategies.
For instance, social media marketing drives far more conversations than traditional, generic advertisements. As tech savvy millennials and Gen Z demand innovation, personalization, brand goals, and transparency, you'll have to give them what they want – if you want to find effective ways to reach them and drive engagement.
Handy hint:
Spend time on understanding your audience well, and as they change, modify your strategies to suit their new needs and preferences. Identify which channels they spend the most time on, when, and why. Participate in their conversations, and they'll show you the way ahead.
4. The "No Comment" Stance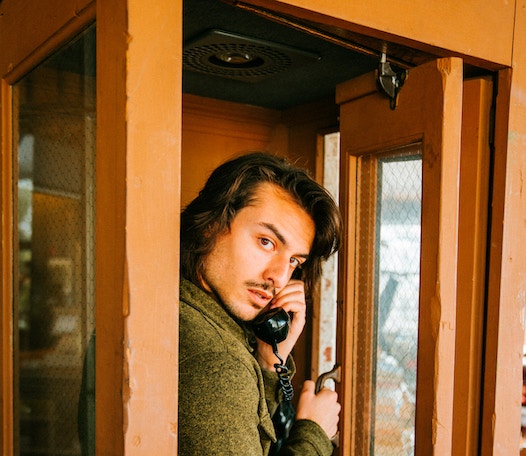 What was once regarded as the "safest" way to deal with controversy no longer exists. You now live in the "damned if you do, damned if you don't" world. At a time when individuality is at its peak, "belief-driven buyers" are increasingly turning to brands to take charge in affecting change and help solve social and political problems. "Belief-driven buyers" often choose, avoid, or even switch brands that they don't identify with on issues that they care about. So rather than keeping brands safe, silence on current issues actually hurts them. That's why they can no longer wait on the sidelines, either hoping for the storm to pass, or to be struck by inspiration for the perfect response.
Powerful use of taking a stand is coming in as a Social Media Trend as more brands take to it. You can also check out this Ebook of marketing short stories for an interesting read.
Handy hint:
You literally have to wade in – quickly – and make sure you're heard when there's something important being discussed. Build a strong internal culture on a clear brand purpose, and deliver on your brand promises. Put employee and customer advocacy to work, and you're already more than halfway to making a great impression on your customers.
5. "Star" Influencers
Seriously. If one Social Media Trend on its way out, it is this. Buyers are done with the fake likes, followers, and engagements. And so are brands. Influencer marketing has always been a double-edged sword. You have to keep it authoritative but authentic, impressive but relatable. And let's not forget – attractive yet relevant. See where it's headed? People don't buy celebrity recommendations, or the passionate claims of "non celebrities" with inflated follower bases.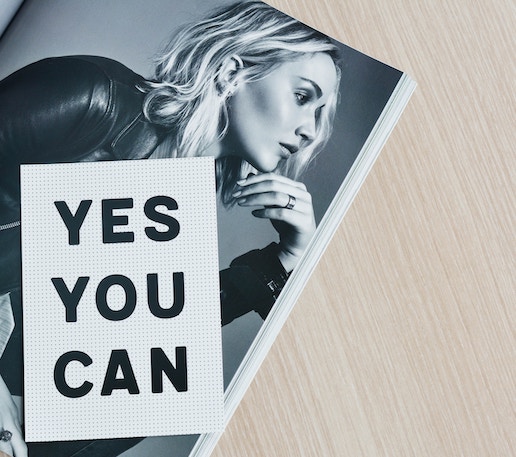 "Star" influencers, besides being terribly expensive for brands in most cases, can no longer achieve the impact that they used to because people don't trust them. In fact, a large majority of consumers trust the recommendations of family and friends over those of celebrities – simply because people trust people they know (or have the possibility of knowing). 2020 will see brands ditch big (or inflated) names for lesser known ones with smaller, yet more effectively engaged networks.
Handy hint:
Instead of working with a macro influencer with a large reach, invest in as many micro and nano influencers as you can afford at a similar cost. Focus on one influencer per buyer persona, and work on improving engagement rather than likes, clicks, or shares. While working with a variety of influencers automatically drives more customer connect and engagement, it also minimizes your risk of campaign failure.
6. Instagram Likes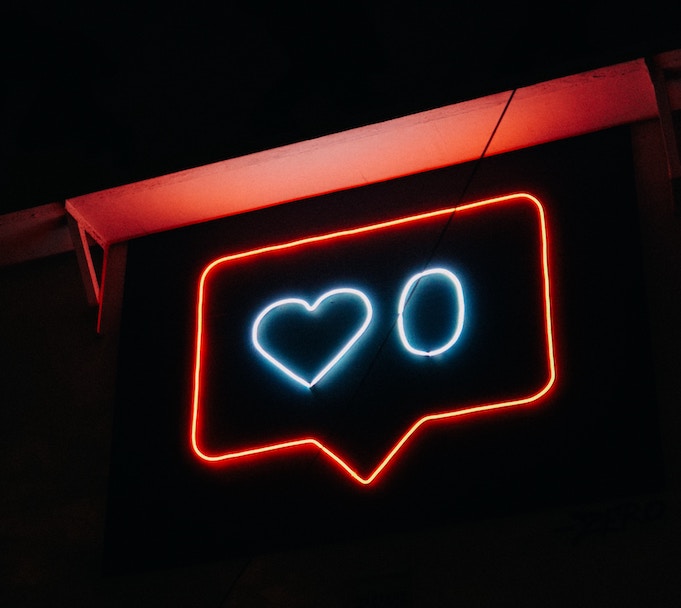 Instagram is one of the most massive social networks in existence today – which means that any major changes on it can have an impact on nearly the entire social media landscape. The popular platform has already beta-tested the removal of likes in many countries, and is expected to roll out the change soon. While it claims to have taken the decision in the interest of "mental health" – with the explanation that waiting for likes to validate a person's social value is detrimental to their health – users (including brands) are sceptical.
It's actually really simple. What does Instagram stand to gain when Kylie Jenner pockets a million dollars per post? Even micro-influencers get $100 per post – again bypassing the platform's bottom line. How much effrontery can a brand take? Removing likes tips the power scales back toward Instagram. Want to measure campaign impact? Run an ad. Instagram ad will have metrics, while influencers won't. Suddenly, running an ad becomes way more appealing. Or will it? We believe this is a way towards clean up of the fakes. The real influencers and marketing through them will be more interesting…and result oriented. From a Social Media Trend basis like to actual engagement is the transition that brands will progress towards.
Handy hint:
Stay your horses. Influencer marketing isn't going anywhere in a hurry, particularly if you associate with the right influencers – who'll also be hard to replace with anything else. Just be ready to shift a few dollars toward ads.
7. "Experience Debt"
Digital technologies such as social media definitely present a brilliant way for brands to connect with their customers, employees, and partners. However, when it's easy for such interactions to lack a human touch – first, because it's barely ever face-to-face, and second, because often, brands deploy templatized, standard responses in the interest of corporate ethics, consistency, and saving human effort. However, this can result in people feeling isolated and unhappy.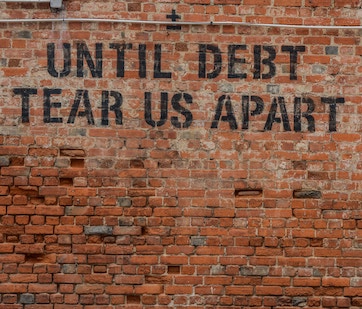 To make things worse, technological advancements have led several organizations to, for instance, myopically deploy chatbots for simple interactions instead of opting for human-centric solutions that foster longer-term relationships. This has resulted in what Deloitte and The Wall Street Journal call "experience debt" – or an accrual of unmet needs for human connection.
Handy hint:
To avoid this, brands should focus on aligning customers, employees, and partners toward a common purpose. Communication technologies should only be leveraged in ways that enrich personal interactions, rather than take away from them.
8. Sub-standard Content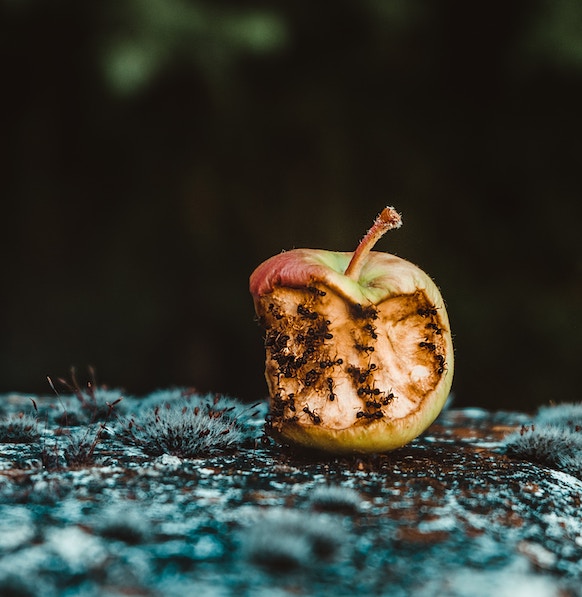 Content, while still the king of the marketing castle, will witness a growing focus on quality in 2020. There's no longer any room for content that is overused, uninformative, or posted just for the sake of posting it. Such content, besides negatively affecting engagement, will annoy your audience. The trick is to layer up your strategy with diverse formats of content crafted to cater to different consumer needs and preferences.
Handy hint:
When finalizing your strategy for 2020, diversify your content strategy and target varied customers by creating more interactive content such as quizzes and contests (if appropriate).
However, don't stop your regular blogging or other forms of long forms, which are key contributors to strong visibility and SEO. If you don't have something new to post on a day, don't panic – the point is to attract and engage your audience, not to insult them with mediocre space fillers.
Also, note that video is one of the most popular and engaging forms of content today, and it will soon dominate all other types of content on social media. According to a Cisco study, 82% of all online content will be video content by 2022. If you aren't creating videos yet, it's time you started including it in your content plan. Whether it's short-form videos like those on the popular platform TikTok (or Stories on Instagram) or long-form content on YouTube, videos will lead the way for social media content.
Another important thing to include is user-generated content, which plays a massive role in influencing purchase decisions. Its authentic, cost-effective, easily shareable, and third-party nature make it immensely believable, leading to amazing RoI.
9. Business Boundaries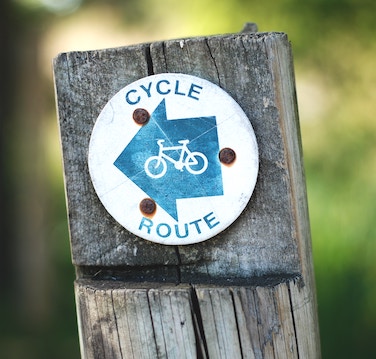 Traditional boundaries between brands and the industries they operate in are fast disappearing. As a result, brands are shifting from being seen as individual entities to becoming members of much larger ecosystems. Thus, they are expected to address customer needs in a more holistic manner. Even leading companies are looking to build communities and establish themselves in ever-growing ecosystems in a bid to prevent being displaced by competition.
Handy hint:
By looking beyond business boundaries to create new value for customers, brands can identify new opportunities for growth and expansion. Brands that address customer requirements through smart, open networks can disrupt competition and command a strong market position.
10. One-way Customer Engagement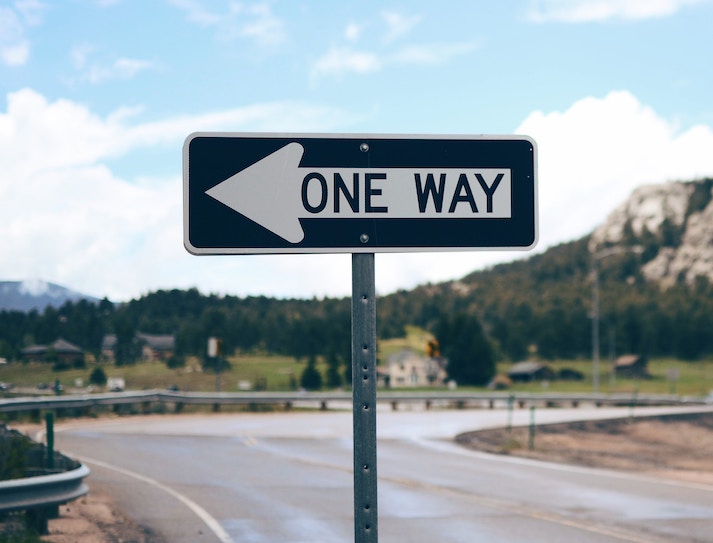 While going out to an expo or trade event to engage with customers and gather valuable feedback remains a successful marketing strategy to this day, it's no longer enough to guarantee customer participation. This realization has left many a brand scrambling to create dynamic, two-way engagement opportunities across all stages of the consumer journey and the product life cycle in a bid to counter competition and market obsolescence. Yet, identifying how and where to integrate customer participation can be a daunting task.
Handy hint:
Technology has made it incredibly simple for brands, consumers, and communities to engage directly in building, shaping, and co-creating brands. Using the models (for instance, community building, customization, or crowdsourcing) best suited to a brand and its marketing strategy, one can transform happy customers into brand advocates, influencers, collaborators, and innovators – driving and enhancing brand engagement across the marketplace.
11. Callousness in Social Media campaigns
If there was one example, we'd pick for a callous approach to ideas It's the Snapchat Rihanna campaign. While it was clever and on topic, it was completely tone deaf. In what the company described as an oversight, it approved and published an ad for a game called "Would You Rather" that asked users whether they would prefer to "slap Rihanna" or "punch Chris Brown." In response the singer told the app to go and delete itself—and the company subsequently lost $800 million from its share price.
Handy hint:
While standing up for a cause is very much what brands will do more often, it's important to tread the ground carefully and tastefully. In this case while the issue that was being highlighted was right, it was executed very tastelessly. Something so serious can't be turned into a corny joke. Especially if you are a brand.
To Conclude
That rounds up our list of 11 things to avoid on social media in 2020 – and beyond. The handy hints, while left suitably open to allow for creative customization to your specific requirements, will help you get on the right track to stay ahead of competition.
Social media is an intensely competitive, dynamic space, so make sure you know what to avoid so that you can ace your social media strategy.