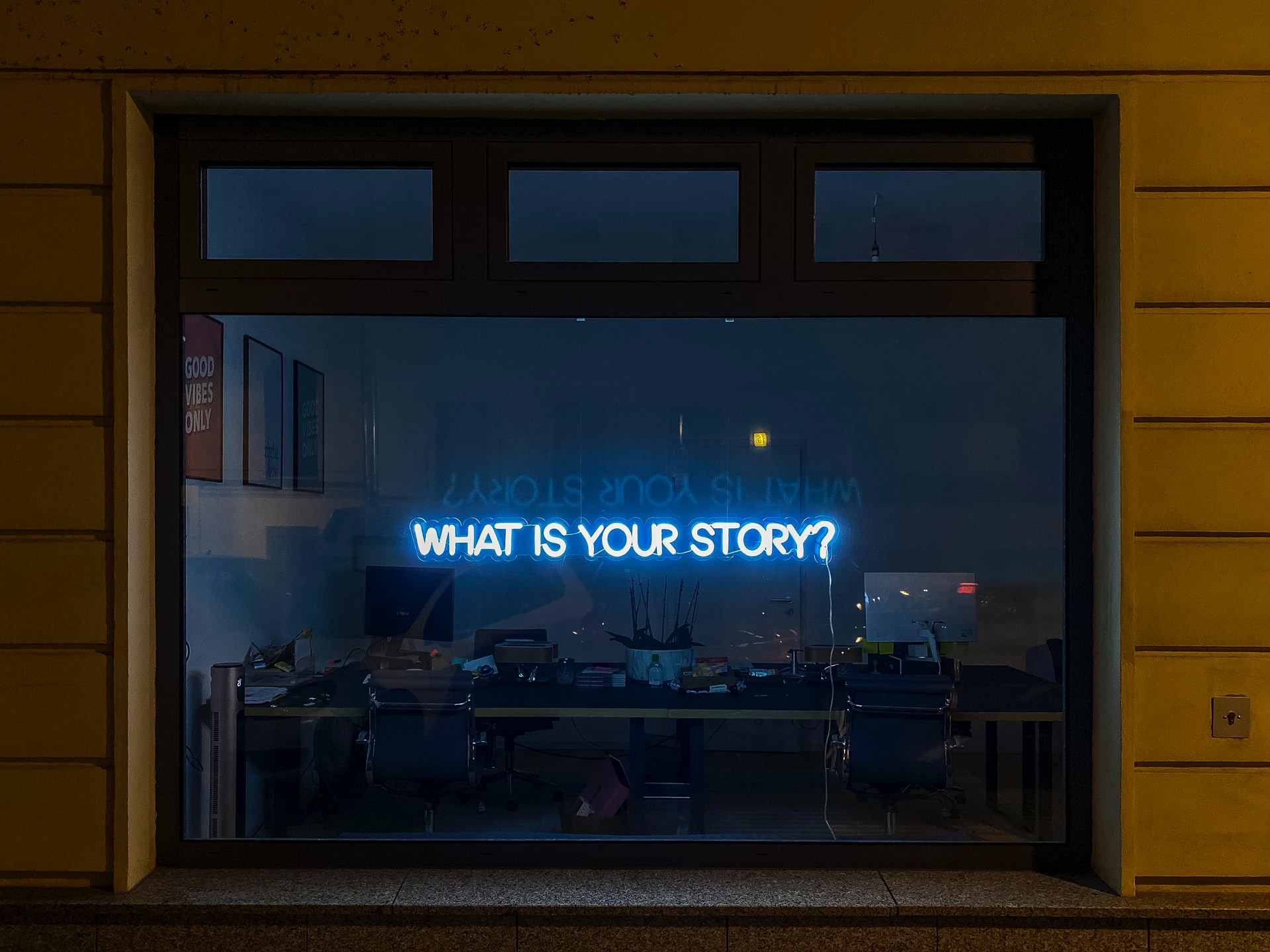 Introduction
Storytelling has played a big part in our lives, from reading fictional stories as kids to listening to stories from people worldwide; even Netflix series and movies are a form of storytelling. It has an emotional significance as we often get attached to stories that can be relatable, inspiring or thought-provoking. And now, people are creating many stories on social media networks. Someone posts a status on Facebook Or a composer unfolds a story behind the work that he has done in a vlog on Youtube. Both of these cases are storytelling. More precisely, they're social media storytelling.
When it comes to brands, marketers leverage storytelling to better connect with customers and build loyalty. This is especially important now that 69% of GenZs find traditional marketing tactics non-authentic, which is not how a brand would want its audience to respond. Instead of staged, polished advertisements, customers prefer honest, genuine, and authentic content from businesses.
So, how exactly do you give your customers what they want? What counts as storytelling in the marketing world, and how do you effectively utilize it for your brand? In this guide, we answer these questions and more to arm you with the knowledge you need to level up your brand on social media.
Index:
What is Social Media Storytelling?
Why Does Social Media and Brand Storytelling Matter?
How To Create Your Brand's Story
How Digital Storytelling Techniques Amplify Your Marketing
Tips For Storytelling On Social Media
Examples of Effective Brand Storytelling Online
How To Incorporate Elements of Stories on Social Media
Conclusion
What is Social Media Storytelling?
Storytelling creates a captivating voice for your brand to grow better and retain your target audience. A powerful story can efficiently disperse information and messages that you want your audience to hang onto a long term.
As of 2022, over 4.62 billion people are using social media around the world. That means you could potentially reach over half the population of the world if you took your brand's storytelling content to social media. In addition, each social media platform caters to different demographics, which makes your job as a marketer easier since you alter your brand's content to better suit the audience on each platform. This key factor is what distinguishes storytelling on social media versus other mediums like TV ads.
Why Does Social Media and Brand Storytelling Matter?
A 2015 survey conducted by the marketing agency Headstream found that 55% of consumers are more likely to purchase a product from a brand whose stories they love. Furthermore, 44% of consumers are more likely to share such stories, and 15% will immediately purchase the product from the brand.
The impact of storytelling on your consumers is potentially game-changing. Some of the advantages social media storytelling and overall brand storytelling offer include:
1. Forming Emotional Connections
Stories are meant to invoke different emotions within people. With brands, the right story presented in the right manner can help you better connect with consumers. Take this Adidas commercial, for example. The "Impossible is Nothing" message had more emotional depth when added at the end of the football legend Lionel Messi's personal story.
2. Improving Brand Recognition
People have grown into the habit of tuning out traditional ads. A study conducted by Magna found that over 65% of consumers will skip any online video advertisement. However, with campaigns that employ storytelling, consumers tend to focus on your message and also better retain it. It has the potential to make your brand 22 times more memorable than facts.
3. Harnessing The Potential To Go Viral
Google launched the "Year in Search" campaign in 2019 to build an empowering theme around search queries. The brand used its collection of search data to tell a moving story, to make the audience feel like they are an integral part of a much bigger movement. Storytelling campaigns like this can spread quickly across social media as it excites the audience and gives them something to talk about. It helps your brand improve content distribution, engagement, and recognition.
4. Enhancing Brand Loyalty
Brands that share stories that resonate with the audience have the potential to boost their conversion rates by up to 30%. Not only that, but your customers will likely be brand loyalists when you give them something to believe in and support as with Dove. Where most soap brands employ conventionally "beautiful" models in their ads, Dove now uses "real" people in their campaigns. It is still a relatively uncommon idea to watch people you see in your normal day-to-day environment being featured in ads of a major brand like Dove. Even so, the campaign has garnered support as viewers feel that the brand stands for improving the self-esteem of its users in a realistic manner.
How To Create Your Brand's Story
1. Know Your Audience
When you're using a story to represent your brand, you need to identify to whom you will be telling it. Having a better understanding of your audience can help you figure out how to tell your story, where to tell it, and what response you expect from the audience.
Understand what your audience expects from you and present them with a story that they appreciate. Some people are motivated better by exciting stories while others are moved by emotional ones. Collect feedback from your customers, keep an eye on online discussions, and use data on your CRM to truly know your audience.
2. Develop A Strategy
A common way that most marketers achieve this is by using data and analytics. The information collection and analysis can give you a better idea of who you have access to on which platform. Every social media platform caters to a different demographic in unique ways. For a B2B setting, LinkedIn is more fitting, whereas Facebook is better for a similar reach but with millennial consumers.
The way you present your story will also vary. Instagram uses high-quality images to garner the interest of users. Twitter, on the other hand, lets you offer bite-sized content. Or, with its thread feature, you can create a series of tweets to build your story. It would be best if you kept in mind that most platforms will not present your content in order on users' feeds, so your content should be structured in a way that the audience understands the core message.
3. Show Your Story
Authenticity to successful storytelling. Your audience craves authentic stories over planned and performative ones. And what is more authentic than showing them how you started your venture? Show your audience why you are different from other businesses and what you intend to do with your brand.
Being honest with your audience means you will need to show them everything, the good and the bad of your experience as a brand. The behind-the-scenes stories will garner interest as consumers have a better idea of what makes you unique. Conversely, if you attempt to be disingenuous, your consumers will uncover the truth sooner or later and it will be difficult to earn their trust back.
4. Use Visuals For Social Media Storytelling
Your audience will feel more invested in your story when they can see it. Even on platforms that are text-heavy, images and videos can elevate your story immensely. Like on Twitter, a study showed that tweets with images have a 71% increase in engagement.
With TikTok's unexpected rise in popularity, other platforms have also seen an increase in posts that include videos. Facebook saw a 135% in organic reach for posts that included videos. Images and videos are effective means to distribute your message at a time when people have limited attention spans, especially in relation to wordy content.
5. Humanize the Brand
It can be tricky to connect with people as a brand. However, when you have people to represent your brand or better yet, embody it, your viewers are much more likely to get invested. The brand will resonate with the audience better when you have people in your story to speak for the brand.
One thing to keep in mind as you use faces in your brand is to be inclusive in the representation and accessibility. For instance, AndHumanity is an agency that aims to promote diversity and inclusivity within corporations. They have helpfully released a Brand Inclusion Self-Assessment tool that anyone can use to see what they can do to provide better representation.
How Digital Storytelling Techniques Amplify Your Marketing
Storytelling is one of the most engaging ways to transmit information and messages to the target audience. Creating intriguing and informative stories can transform viewers into devoted fans.
However, the nature of the social media platform that you choose to market your brand through storytelling has a profound impact on the ROI you intend to reap. Therefore, one has to first understand the kind of audience demographic that you intend to reach on the platform before curating techniques to amplify your brand.
Below are a few techniques and strategies to implement on social media platforms to build a gripping narrative that delivers conversions and boosts sales.
1. Facebook
Unlike the other platforms below, Facebook places emphasis on the message and context that you want to deliver rather than the photographs. With no limits on the number of words in a post, you can create long-form posts with enthralling stories in the form of behind-the-scenes and social proof posts.
The platform also allows functionalities of live videos, stories, photo albums, reactive emojis, and so on – which are all great for boosting engagement. With a blend of these features, you can weave the perfect brand story and encourage engagement.
Moreover, according to a study by Adaptly, sequenced ads on Facebook centered around the product's story, information, and a call to subscribe which conveyed stories had an 87% increase in users visiting the landing page and a 56% increase in subscription rate when compared to users who were shown non-sequential image ads which focused strictly on gaining subscriptions.
2. Instagram
Instagram is a visually-focused site where well-chosen imagery can help in the aesthetic narrative. Though the platform has limits on word count for captions, if your story is well-curated and interesting, you may just be able to persuade your followers to make a purchase right away. Instagram's story feature can tell a story in a sequence that clicks with the audience.
An added advantage is that customers may buy instantaneously with the in-app purchasing option or through "stickers" for stories that can link landing pages thus making call-to-action easier.
3. YouTube
YouTube is the leading video content platform and hence, must form part of your digital marketing arsenal. Videos that merely tell a story will not gain views or followers. Rather, they must be amusing, practical, or information-rich. If the video is about a product, use it to answer FAQs or demonstrate its usage.
Further, understand your audience and choose an emotion that you wish to evoke in your target audience, and weave it in through the story being conveyed in the video. In this sense, you are able to captivate your audience while forging a deep bond for your brand with the viewer.
4. Twitter
Twitter's platform is short-form text post-centric. One of the most popular techniques to tell a story on Twitter is by posting a tweet thread where a sequence of tweets can be read together. Through this, tough complicated stories are split down into digestible chunks which can have pictures and videos attached to each individual tweet in the thread. Twitter's functionalities include commenting on specific parts of the thread and retweeting ones that the users find most engaging.
Further, Twitter moments lets you collect and curate tweets through which you can compile a story around a particular topic of interest to your followers. This lets brands build a narrative in short form that is engaging. Moreover, with hashtags, Twitter can help congregate and throw focus on particularly trending topics.
5. Snapchat
Snapchat has the largest number of millennials and it is popular for its spontaneous gratification and mobile-friendliness. They offer private snaps as well as stories that stay on for 24 hours. Brands use stories and edit them with filters, drawings, captions and send them to recipients. Snapchat's recent feature "Memories" can retain stories for longer than 24 hours.
Tips For Storytelling On Social Media
1. Use Social Media Tools For Storytelling
Instagram Stories come with special stickers that you can use to improve consumer interactions with your content. It also adds a sense of immediacy to the interaction as the content is only available for 24 hours. Along with Twitter Fleets, Tiktok, and Snapchat stories make users look forward to your fresh stories as you share them.
It also adds to the authenticity of the content as such short videos are quite often shot in real-time. Even Instagram uses the Stories feature on its own platform. They highlight user-submitted videos and photos in their stories. Tagging original creators give them the benefit of free promotion on a major brand's account.
2. Make the Story Shareable
When you present a story that is bound to create a buzz among your viewers and readers, restricting the reach of your content is the opposite of what you're trying to achieve. Easy to share content like an image or a quick video will help spread your content quickly across the internet.
It is also easier to reshare or repost content on some platforms, like Facebook and Tumblr. Instagram allows your audience to reshare your post onto their Stories or through a separate repost app. These minute details will help you earn a better reach as your story makes waves the more its shared.
3. Integrate User Generated Content
A never-ending source of content for a brand, UGC can be incredibly useful for storytelling. Nearly 92% of consumers trust peer reviews and recommendations from their peers. So rather than you telling your consumers what you can do, let your brand loyalists do it for you.
It is far more effective than curating a collection of reviews by yourself. Take Apple's #ShotoniPhone campaign on Instagram for example. One of the key features of an iPhone is its impressive camera. Through this campaign, the brand benefits from the exposure earned as their own customers promote the quality of their cameras through first-hand experiences and proof.
4. Make Your Stories Meaningful
Think of some of the best promotions that have been ingrained into your mind. Were they ones that focused on the product or service? Or was a meaningful story built around the brand?
The Renault Clio ad is subtle, supportive, and overall tells a meaningful story that grips the audience. Titled "30 Years in the Making", the ad tells the story of two girls who grow to fall in love with each other. Their shared story is shown across the span of 30 years, which is the same age that Renault intended to celebrate with the launch of Clio.
5. Customize for Each Channel
As a brand, it is unlikely that you would engage only on a single platform. That would be limiting your reach as well as your audience interactions. So, as with any good social media strategy, you will need to create a brand presence on multiple platforms.
However, the stories you present may not evoke the same reactions on every platform. On Instagram, a picture with a long caption and a slew of hashtags will keep your viewers intrigued. Whereas with Snapchat, you do not have the option to be text-heavy on a single image. With each channel's unique feature, you will need to customize your story for optimal viewing purposes for your audience.
Examples of Effective Brand Storytelling Online
1. Heinz
Most folks would equate soup with taking care of a loved one. Heinz banked on this sentiment for their soup product line. The brand developed a campaign based on the warm emotional vibe of preparing a bowl of soup for someone who has fallen ill, or simply as an act of care, and used Facebook to get the message across.
Facebook was the ideal platform as it has the largest user base of any social media, which works for Heinz as its target audience spans numerous demographics. The campaign itself was simply allowing users to buy customized labels for their cans of soup. The common line is "Get Well Soon … ?", with users adding a person's name over the ellipses.
In addition to this special personalization feature, Heinz also made a commitment to donate £1 to Starlight, a charity dedicated to young kids who are terminally ill. This added to the emotional appeal of the campaign as users felt not only were they supporting someone they know but also potentially supporting sick children.
2. Google
Google is pretty much synonymous with "search engine", with people even using it as a verb like "just Google it". You would think that a brand this well-known and so integrated into our lives would not necessarily need a marketing strategy like ads anymore.
However, Google India continues to create emotionally moving ads like this Reunion. The story begins with a man telling his granddaughter about his childhood best friend in Lahore. The two had lost touch due to the India-Pakistan partition. The story then progresses to the granddaughter using Google to find her best friend.
The ad has a storyline like that of a movie. The emotional reunion at the end had moved hundreds of people to tears, according to the comment section of the video. At a time when the India-Pakistan tension continues to rise, the ad shows a heartwarming glimpse of humanity outside of politics that is often equated with the two countries. The brand further explored this story with short, 30-second ads based on the characters.
3. Gillette
Gillette ads often end with their tagline, "The Best A Man Can Get". However, in 2019, as the world grew anxious at the rise in cases of harassment and bullying, Gillette realized perhaps they need to include a better tagline.
The brand released a short film titled We Believe: The Best Men Can Be. The video showcases various situations that are often perpetrated by men due to toxic masculinity. Gillette shows the impact of the normalization of these issues on young boys, who will learn these behaviours from their male role models. The film ends on a powerful note as men are shown to stand up against the men who engage in such problematic behaviours.
While it is risky for a brand that largely markets its products toward men, the brand has released this short film during the height of the #MeToo movement. Gillette's target audience is exactly who needs to watch this film. The powerful message is presented in a manner that empowers men rather than shames them.
How To Incorporate Elements of Stories on Social Media
The content you publish on social media platforms must motivate, move and help users and for this, you need to weave in a bunch of factors to ensure your story is talk-worthy, memorable and not lost in the crowd. Below are a few elements you need to incorporate to supercharge your stories on social media!
1. Endearing Characters
A tale isn't complete without a protagonist and characters. They help bring out the brand's personal side and give the story a human face that viewers can resonate and identify with. As previously said, this might be a genuine or imaginary person or brand. The stories must motivate the audience to connect with the characters in some way.
Stories that have a gripping narrative must often stir emotions in the audience and for this, characters are the lifeblood to ensuring that. You will be able to expand on the plot once your target audience has been emotionally involved in the characters.
2. A Beginning, Middle, and End
Simple storylines with a beginning, middle and finish are common in stories, making them easier to recall for listeners. People tend to recall the ones that incorporate parts from the relatable fables, culture, and stories that they are aware of or heard of previously. This makes the content easy to follow and memorable to your users.
While there are many structures in which a story may be told in an inspiring way, the three-step structure is a timeless classic that firstly sets the scene and introduces the protagonist and other characters. This is perhaps the most important step of the process as you will be able to expand on the plot only if you have hooked your target audience to be emotionally involved in the characters.
Secondly, there is a rising action or a problem that is presented to build up the tension and effectively hook the audience to continue watching. Lastly, the resolution of the problem is done in a way that showcases the brand's core offerings.
3. Conflict
As strange as it sounds, creating conflict in your story goes a long way in keeping your audience engaged. But how does one weave in conflicts in a brand's story?
With the chosen structure, your main character/"hero" of the story faces a problem that they desperately try to solve. In the beginning, showcase your hero attempting to solve the issue but failing at it. Create obstacles and hurdles in the form of "conflict" for your hero and finally, with your brand's product, the hero is able to solve the problem. In this sense, the viewer or reader stays hooked through the story and does not waver off!
Conclusion
Storytelling is an art. There are various creative ways of creating remarkable stories. When it comes to storytelling on social media, the possibilities become endless. You can share sneak peeks from everyday events, make videos of customers sharing their experiences with your brand, live sessions partnering with people in the same industry, release podcasts, and so on. With the right storytelling tools at your disposal and the proper skills to use them, you can leverage social media to its fullest extent and tell your audience a tale that they will remember.