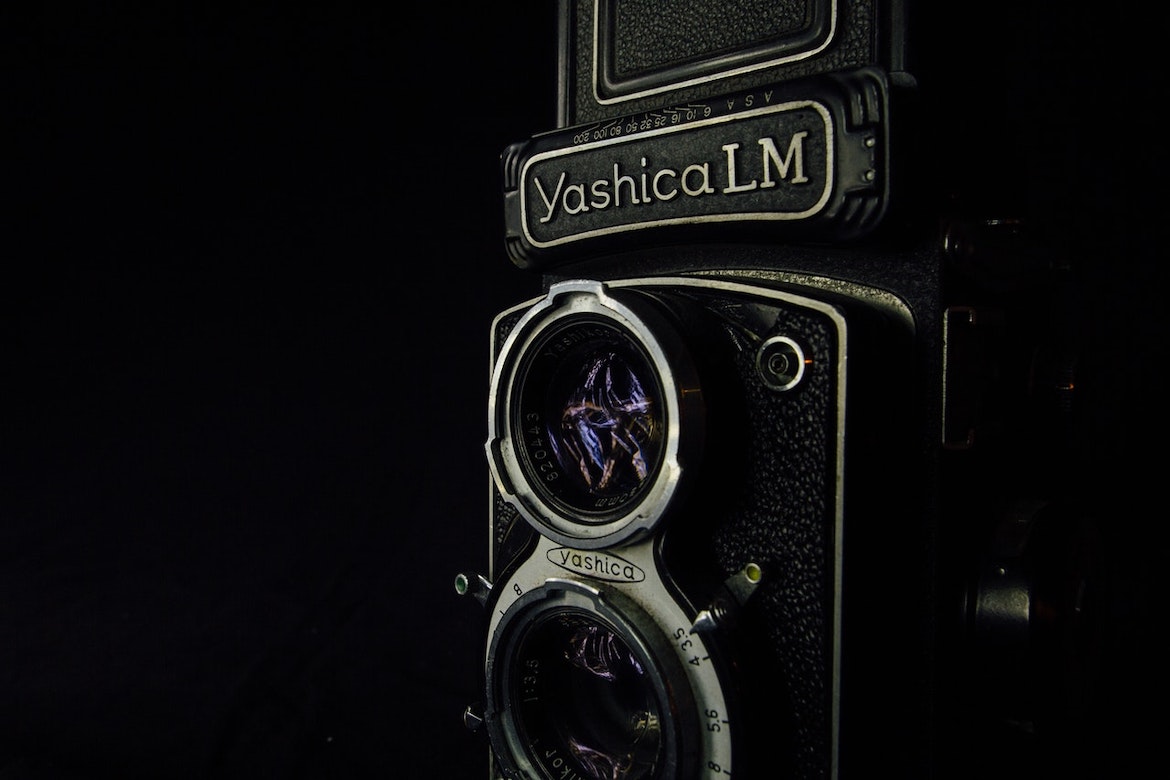 Did you know: 54% of social media users use the platform to research brands, while 71% of consumers are more likely to complete a purchase based on a social media referral! And that, is where Social Media Brand Ambassador Programs come in.
In an age when the digital ecosystem is overcrowded, making organic growth difficult, social media brand ambassador programs could be the answer to get people talking. What is it, and how can you build a winning social media brand ambassador program? Let's explore these burning questions!
Table of Content
Who is a Social Media Brand Ambassador?
Getting a celebrity to endorse your brand or your products is a standard marketing practice to spread awareness and earn public trust. You may have seen print and media ads where these well-known personalities feature prominently and become synonymous with your brand. Such celebrities championing a brand are known as the Brand Ambassadors.
In the past, organizations approached big names for wider exposure. However, we have witnessed a fundamental shift in this strategy in recent years. Lately, brands are focusing more on Social Media Brand Ambassadors.
In simple terms, Social Media Brand Ambassadors are the celebrities of the digital world. They have a large following on social media, which offers them a wide reach. However, unlike traditional celebs, Social Media Brand Ambassadors are relatable and bear strong connections with their fans. They are an active participant and contributor to their respective community and leverage this network to spread the word about the brand through word-of-mouth marketing.
What is a Brand Ambassador Program?
A Brand Ambassador Program ropes in a mixed bag of customers, employees, business partners, and influencers who fit perfectly as Social Media Brand Ambassadors. These individuals then advocate for your brand across various social media platforms and earn you the recognition you seek. Most importantly, the Brand Ambassador Program formalizes the relationship between the brand and the brand ambassador. It contains a set of guidelines that the brand ambassador must follow to qualify and remain as the brand advocate.
Many Brand Ambassador Programs find themselves amidst all the buzz and excitement as companies now host contests and competitions to find their next Social Media Brand Ambassador! This concept impresses upon the idea that anyone can be a brand ambassador and that brand ambassadors are people like us, which is furthering the cause of the program.
With this working definition, one may naturally wonder – how is the Brand Ambassador Program any different from influencer marketing? The answer lies in the duration and nature of the association. Companies hire Influencers for one-off projects or short-term campaigns. On the other hand, Social Media Brand Ambassadors forge strong and long-term ties with the organization and help achieve larger goals. It includes people who genuinely use and love your products, which makes the latter more authentic.
As such, a Social Media Brand Ambassador Program is an extension of the company's values, philosophy, and marketing efforts.
Why Do Brand Ambassadors Matter?
If you are still on the fence on whether the Brand Ambassador Program can be of any value, the following is a list of the impact of a successful brand ambassador program:
They Attract Trust
A Nielsen report indicated that nearly 92% of consumers rely on recommendations while making purchase decisions. As such, the message is clear – buyers want to hear from other buyers rather than listening to brands.
Since your brand ambassadors are genuine users and enthusiasts of your products, they can lend authenticity to their user experience. Their feedback and opinions garner more trust than some of your best advertisements. Plus, they can be your pathway to break into a completely new domain while enjoying a modicum of trust.
They Soft-Sell Products
Interestingly, in-your-face advertising is losing footing when compared to social and soft-selling of goods or services. Once again, your brand ambassador's personal experience can come in handy in promoting your brand without sounding too "sales-y." In fact, you may notice instances where your brand ambassador's testimony alone may trigger an increase in sales even if they were not explicitly pushing towards it.
They Participate in Content Marketing
Content is becoming more and more important in shaping your brand positioning and perception. And brand ambassadors play a critical role in your content marketing strategy by contributing to it in more ways than one – by sharing and creating content.
By sharing your content through their networks, they act as echo chambers that increase your overall reach. On the other hand, their content – ranging from blogs to social media posts – can be fresh fodder for your content marketing team. You can pivot and remarket their content and get your brand in the spotlight.
They Serve the Target Audience
Targeted marketing is almost twice as more effective than a blanket marketing campaign. However, gaining traction within the target audience requires extensive market research and can take quite a long while to gain effect. Not to mention that building a connection with this community can take several trial and error tactics.
In this case, brand ambassadors act as your gateway to engaging with your target audience. A brand ambassador with a modest but loyal following will still be more impactful than your high budget marketing campaigns. Their authority in their sphere of work can expand your reach and your market share.
They Share Invaluable Inputs
Your social media brand ambassadors bridge your brand with the users. They can double as your eyes and ears to collect feedback on what people think of your products.
At the same time, they are users of your products, and at this position, they can share insightful feedback on the pain points or areas of improvement. If you are considering rolling out a new product line or incorporating a new feature, the brand ambassadors can test it for you and offer their honest opinions in return. Through this mechanism, you can avoid any hiccups (or potential embarrassment) before you make such items available to the general public.
They are Cost-Effective
According to a Tapinfluence survey, about 70.6% of participants believe that brand ambassadorship is one of the most effective forms of influencer marketing. Given this perception, even if you offer freebies or discounts to your brand ambassadors, the overall ROI would still comfortably be in the green. Thus, it is safe to say that brand ambassador programs are increasingly cost-effective.
Should You Set Up a Social Media Brand Ambassador Program?
So far, the idea of starting a Social Media Brand Ambassador Program may appear lucrative. However, the initiative may deliver better results in some environments than others. So if you are wondering whether your company is a right fit for the brand ambassador program, here are a few factors to consider while making an informed decision:
Competition in the Industry
As global markets become increasingly accessible, the competition within certain industries is turning fierce. Resultantly, even if your product quality is significantly superior, it cannot be your only differentiating factor from that of your competitors. In this scenario, ascribing your brand value to an industry expert or authority can be your shortcut to gaining a competitive edge.
A successful Social Media Brand Ambassador Program can help you stand out in a highly competitive and saturated market.
Target Audience
If beating the competition is not enough, breaking into a niche industry could be another challenge undermining the efforts of your marketing team. Luckily, brand ambassadors could be the conduit for establishing your presence in some tight-knit communities. Your Social Media Brand Ambassador Program can be instrumental in gaining credibility, especially when you are dealing in a trust-sensitive market.
Existing Brand Status
A strong and loyal customer base is in itself an indicator of a stable brand position. And if your customers are happy, their opinions can convert more prospects! But who are these customers who can tip the scales in your favor? The answer is simple – they are your brand ambassadors!
Nature of Product/Service
How well do you think your product can perform in the markets? The answer to this question could lend insights on whether you should proceed with a Social Media Brand Ambassador Program or otherwise. As we have mentioned repeatedly, your brand ambassadors are legitimate users and evangelists for your product or service. Hence, you need to offer products or services that they enjoy enough to recommend them to others. In return, their faith in your offering will reinstate confidence in the value that you offer to your users.
Existing Marketing Campaigns
Even the best Social Media Brand Ambassador cannot replace a full-fledged marketing undertaking!
Social Media Brand Ambassadors augment your existing marketing activities and not vice versa. Hence, before you employ all the brand ambassadors to raise awareness about your products, make sure that you have your bases covered. First, ensure that you have a marketing team that can support this new venture. Next, create a lineup of engaging content and marketing campaigns that acts as a foundation for your brand ambassador program. Involve a social media brand ambassador after you have taken care of these prerequisites.
Social Media Standing
Naturally, a social media brand ambassador program can only be successful if you are active on social media. Remember, your brand ambassadors will lead their followers to you, so you have to make a lasting first impression to get them to stay. Thus, spend the necessary time and effort to build your social media presence according to how you wish to be perceived.
Furthermore, with a wealth of options available, you need to narrow down the social media platforms that work for you and find their corresponding brand ambassadors.
If you are running B2B marketing programs you might find this article interesting
Types of Brand Ambassador Programs
The above section may have helped you determine whether your company will benefit from a Social Media Brand Ambassador Program. And by now, you may have gained clarity on whether you should seriously pursue it.
Before outlining how you can create and implement a successful Brand Ambassador Program over social media, one must first understand its different types. Here is a breakdown of four main types of brand ambassador programs:
Requirement-Driven Brand Ambassador Program
Marketers consider a requirement-driven brand ambassador program as an official brand ambassador program closest to its intended purpose. It involves detailing the brand expectations and the deliverables expected from the brand ambassador within a given timeframe. In return, the brand ambassadors receive free products, discounts, stipends, or a combination of these incentives for completing the tasks.
The advantages of this kind of brand ambassador program include:
It offers greater control over your marketing activities and proportionate spending.
The brand enjoys granular control over the requirements and results.
It is highly versatile and delivers results for a majority of product categories.
This program allows the brand to target the desired audiences within the brand ambassador's following.
It helps in building a positive online reputation.
On the other hand, this ambassador program may face the following limitations:
Depending on the industry, you may hit the ceiling while engaging brand ambassadors.
When working with multiple brand ambassadors within the same industry, the reach and engagement may stagnate due to overlapping audiences.
Brand ambassadors may feel disgruntled at not having creative freedom if the brand ambassador program guidelines are too stringent.
Affiliate Brand Ambassador Program
The affiliate brand ambassador program solely focuses on generating purchases. You may think of it as the final stage of your marketing activities.
Here, your brand partners promote your goods and services over through their social media handles in their creative ways. These brand promotions are tied to a unique affiliate link or promo code, which helps map the sale back to them. In return, the brand ambassador earns a commission for every completed purchase. The program often evolves into a multi-tiered campaign where your brand can offer additional incentives for hitting sales targets.
This program enjoys the following advantages:
The symbiotic relationship helps in building long-term associations with the brand ambassadors.
The brand ambassador gains from complete creative control, which can be an excellent quality since they know their audiences intimately.
It involves a lower risk rate than other forms of advertising.
However, the affiliate brand ambassador program suffers from the following deficiencies:
Creating and mapping link or promo code attribution can be complicated.
The commission increases with the increase in sales, potentially eating up a chunk of the revenue.
Small businesses may not find affiliate marketing to be cost-effective or sustainable.
Informal Brand Ambassador Program
Recently, we have seen shifts towards informal brand ambassador programs. In essence, an informal brand ambassador program opens up the position of a brand ambassador for anyone who likes your products.
Businesses can customize their informal brand ambassador program to fit their marketing goals. As a result, it offers the following benefits:
Since the spot of a brand ambassador becomes fair game, it expands your reach within the target audience across different verticals.
The high degree of customization allows for better alignment of objectives and results.
It establishes stronger relationships with your customers, who are already rooting for your brand.
You can get your brand ambassador to spread the word about your product for free, which cuts down any costs.
While an informal brand ambassador program is positively interesting, it experiences the following limitations:
It only resonates with your existing followers and cannot help you target new customers, at least in the initial days.
The engagement rates and the expected results may not be as per your expectations.
Achieving specific goals can be a challenge in this type of brand ambassador program.
College Brand Ambassador Program
The college brand ambassador program adheres to the spirit of "start early and target when young." In this form of brand ambassador programs, companies approach college-goers or university attendees to promote their goods and services. These popular students can then leverage their social standing to spread brand awareness across the campus.
This strategy can prove highly effective when you are confident that your product or service will inspire long-term customer loyalty. It also grants the following advantages:
This type of brand ambassador program addresses a specific demographic, which can be further segmented based on their age, interests, hobbies, etc.
The social media program can find an offline outlet as students can participate in guerilla marketing by handing out product samples or merchandise.
Colleges and universities host several events, which can be your platform to get highlighted.
The referrals are not limited to sales alone. In fact, you could gain another brand ambassador from the chain of referrals.
Even though college brand ambassador programs sound easy to commit to, they can pose the following challenges:
The age demographic in this case is highly limited.
Colleges and universities may have strictly on-campus conduct policies, which may discourage marketing.
Since students are often on a budget, this strategy may not prove to be effective if you deal in high-end, expensive items.
How to Create a Brand Ambassador Program?
Do you wish to recruit brand ambassadors that deliver beyond your wildest expectations? Here is how you can create a brand ambassador program to complement the dream:
Set Your Brand Ambassador Program Goals
Marketing, in all its format, is all about goals!
Hence, the very foundation of your brand ambassador program rests on the final results. These objectives will also help you identify the KPIs (Key Performance Indicators) that will determine the progress of the marketing campaign and the corresponding performance of the brand ambassador. Ensure that these goals are SMART, which will make them reasonably achievable.
Typically, brand ambassador programs are fueled by the following targets:
Greater Brand Awareness: As a fledgeling business, a brand ambassador program can help you gain recognition and appeal to a wide audience base by piggy-backing on someone else's authority and social media presence.
Positive Brand Image: Whether you are new to the scene or have recently experienced trust erosion, a brand ambassador transfers their trust and credibility through their stamp of authenticity. Their endorsement helps build a positive brand image and strengthens your position in the market.
Generate Sales: Sales and marketing go hand in hand, and one of the most crucial aims of a brand ambassador should surround generating sales. When a domain expert recommends your brand, you best believe that their followers will buy from you.
Retain Customers: Interestingly, an efficient brand ambassador program can help address customer churn problems. If your followers see that your brand is associated with a personality that they deeply trust, they will implicitly trust your brand and promote loyalty.
Apart from these, other marketing goals could include growing customer engagement, branching out to new areas, spreading awareness about new initiatives, driving conversions, and so on.
Define Your Ideal Brand Ambassador
As you would do with your ideal client, you need to create an ideal brand ambassador profile. Typically, your brand ambassador will fit in any one of the following categories:
Brand Enthusiast
Domain Expert
Peer-to-Peer Influencer
Celebrity
First, start by identifying the brand ambassador type that works best for your business. As we mentioned previously, your brand ambassador could be anyone from an influencer to a customer to an employee. Identify the one that will gel well with your brand ambassador program.
Next, define the core traits of your brand ambassador. Here, you will need to specify the metrics to quantify the achievements, which act as preconditions to qualify as a brand ambassador contender. This data could be the follower count, the engagement levels, and so on, depending on your marketing goals.
Finally, companies should not solely focus on their organizational goals but also factor in their brand ambassador's goals. What is it that a brand ambassador expects from the brand? The answer to this question will define the qualities of the brand ambassador and the brand ambassador program type appropriate to reach these desired results. The alignment of goals from one end to another will bolster your brand ambassador program.
Find the Perfect Brand Ambassador
Now that you have an ideal brand ambassador in mind, what next?
You have to handpick your brand ambassadors from the general public.
Here's how you can achieve this:
Social media searches: Find your social media brand ambassador in their natural surroundings to observe how they function. Of course, the process of scouring through the platform will be time-consuming and labour-intensive; however, the pay-off can be excellent as you may discover a diamond in the rough.
Software programs and influencer platforms: Fortunately, you can fast-track your social media search with the help of certain tools and applications that carry out all the legwork for you. Use a set of filters to identify the profiles that appear to be a good fit as brand ambassadors.
Formal/Informal Applications: If you are married to the idea of starting a brand ambassador program, then how about letting the others know? Publish a brand ambassador application form on your website and spread the word over social media.
Screen through the prospects and select the one that checks all your boxes!
Develop Policies and Guidelines
A brand ambassador program is all about formalizing the relationship that you have with your partner. Unlike influencer marketing, brand ambassador programs require less hand-holding and grant more creative freedom. As such, it is best to get everything in black and white before proceeding any further.
Is there a supervisor who will be overseeing the program? What are the standard codes of conduct? Who will provide the necessary raw materials to the brand ambassador? What would be the frequency of communication? Now is all about answering these questions and negotiating the compensation for duties as per the expected deliverables until you have nailed down the specifics.
Grant Recognition to High-Performance Partners
Building a social media brand ambassador program is not a one-off task. You need to maintain a relationship with your partner to draw long-term benefits. To achieve this, engage your brand ambassadors while also tracking their progress.
Granting recognition and awarding the high performers can be the easiest way to cover multiple bases. These rewards don't necessarily have to be expensive. The point of this award is to acknowledge their efforts and to display support. Apart from cash, you can offer benefits like gift cards, free products, and store credit. Additionally, you can occasionally send out thank you notes or feature them on your website or social media handle.
Tips and Best Practices for a Successful Brand Ambassador Program
Building a long-term relationship with your brand ambassador is the key to a successful brand ambassador program. Here are a few tips and tricks that can help your business during the process:
Provide end-to-end support during the onboarding process to prevent them from feeling overwhelmed. Share detailed guidelines and standard SOPs before inaugurating any campaign.
Be readily available to resolve any queries or offer guidance to your partners. If necessary, set a timeframe for responding to your brand ambassadors.
Keep the brand ambassador involved in any supplementary marketing activities so that they are always in the loop.
Offer your brand ambassadors the creative freedom to express themselves.
Collect feedback on their experiences as a valued customer and as brand ambassador. In return, you can also share constructive feedback to help your brand ambassadors grow.
Keep checking in with your brand ambassador and make periodic changes to your brand ambassador program.
Parting Thoughts
Brand ambassadors play to their strengths and help your organizations grow in the process. As a result, they form an invaluable asset to your marketing efforts.
That being said, a brand ambassador is only as effective as the brand ambassador program. To achieve the best results, identify your marketing goals and ideal brand ambassador. Then search for them and establish a rapport. Upon roping them in, provide them with resources, motivate them to work hard, and recognize their efforts. Finally, maintain transparency and communicate often to sustain the relationship. These few considerations are enough to drive the results in your favour!