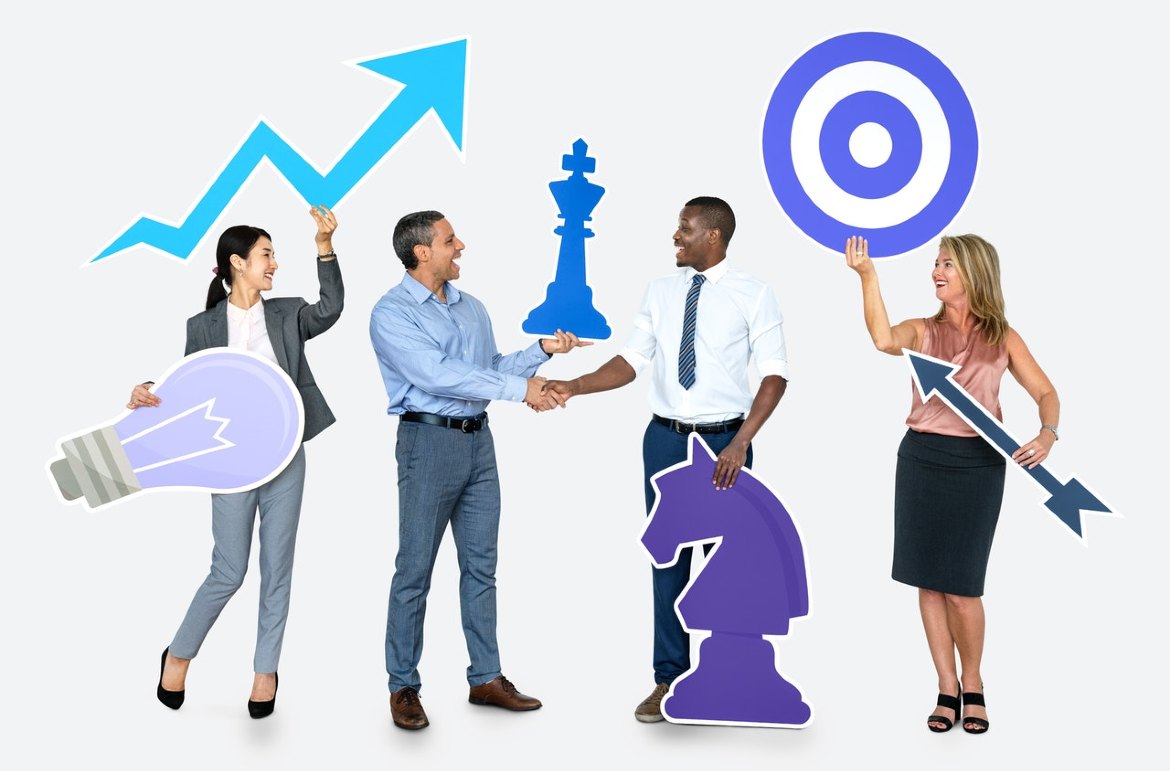 With the advent of social media technologies, internal communication is rapidly changing within the organization. Most organizations have started adopting digital tools to improve their internal communication efforts.
Employee advocacy solution complements internal communication initiatives to empower the most untapped marketing resources in an organization – Employees for building their employer brand.
However, these are six common myths about internal communication and employee advocacy:
Myth #1: Doesn't encourage co-creation
With the advent of social media technologies, different content formats have emerged. Hence organizations should encourage employees to use social media for internal communication.
Enable your employees to create content. If employees are generating content, embrace it positively to build your employer brand.
#TIP: Employee advocacy tool offers an incredible opportunity to co-create content with your employees. Moreover, it allows you to share the employee generated content (EGC) with other content formats.
Myth #2: Disparate systems of communication give more exposure to Internal Communication
Organizations today witness the huge rise of the millennial workforce across different industry verticals. Moreover, the major challenge for business leaders is to engage a multi-generational workforce (Gen Y and Millennials) in a meaningful way.
The multi-generational workforce has disparate systems of communication at their disposal that often confuses the core messages of their own organizations. They have to navigate through multiple systems such as static intranets, email, job boards, blogs, internal collaboration and instant messaging tools, newsrooms and so on.
The main purpose of internal communications is to make your employees' understand the company's mission, products, services and overall branding aspects. This instills a long-term confidence of their employer brand among employees.
#TIP: Introducing employee advocacy tool in your organization will empower your workforce to co-create content and amplify it on social media channels. It acts as a 'one-stop-shop' for all your internal content requirements. In a nutshell, employee advocacy solution makes your communication cohesive for better employee engagement.  Eventually, it becomes your mobile intranet that your employees are able to access your 'social intranet content on the go.'
Myth #3: It's not at all measurable
As you aware, any form of communication can be measured to improve the overall effectiveness. Measuring internal communication campaign will enable you to achieve business goals. Go ahead and start building your KPIs that align with the organizations' key goals. The key KPIs include content and employees' reach, share, engagement, and impact.  In a nutshell, measure the impact of internal communication throughout the entire cycle i.e. starting from setting up KPIs, content creation, use of technology and surveys to track overall effectiveness.
#TIP: Investing in employee advocacy tools empower your organization to measure the right KPIs for your internal communication campaigns – Total number of active employees, types of content shares, engagement and conversations with the content. The analytics features in employee advocacy tools would do the wonders to assess your overall internal communication campaigns performance.
Myth #4: It's a push-based and one-way communication
Most organizations push messages using top-down approach i.e. the business leaders share the information with employees. However, employees expect a collaborative workplace to take active participation in the overall welfare of the organization. Organizations are bound to provide employees an upper hand in sharing conversations around its policies and procedures. Internal communication should be a two-way communication to make your employees engaged in building your employer brand.
#TIP: Employee advocacy tools act as a 'social intranet on the go.' It empowers your employees to co-create and share relevant brand messages across their personal social channels. In a nutshell, employee advocacy tool is your mobile intranet to evangelize your content online and build digital communities of your trusted workforce.
Myth #5: No synergy between external and internal communication
The main purpose of organization's communication is to create, build, and nurture their reputation – online and offline. The onus lies with the business leaders to converge both internal and external communication teams for communicating the right messages to the right audience at the right time. Both teams should primarily focus on building employer brand and reputation.
#TIP: Employee advocacy tools enable you to share relevant internal and external messages to your trusted and engaged employees. This, in turn, helps you to nurture conversations in the form of opinion, feedback and so on.
Myth #6: It's not inter-departmental initiative
Organizations presume that the onus lies with HR and Marketing team in the context of internal communication initiatives. Overall, it's a wrong assumption that one team is responsible for whole internal communication activities.
The main purpose of internal communication is to make every employee understand the business goals, vision, and mission of the organization. So, the internal communication initiatives should be driven across the different line of business – Sales, Marketing, HR, and Corporate Communication.  The group of champions is nominated from each line of business to make it more effective and successful at an organization level.
#TIP: Employee advocacy tools provide options to create teams for sharing relevant content across different social media channels. Moreover, it enables you to track and measure the impact of internal communication initiatives.
In a nutshell, internal communication is undergoing a rapid transformation due to the proliferation of digital and social media technologies. Unleash the power of employee advocacy to realize the full potential of your internal communication initiatives within the organization.
Key Benefits – Internal Communication and Employee Advocacy
Crowdsourcing of employee ideas and opinions to build a collaborative workforce
Building brand advocacy among trusted and engaged workforce
Communicating real-time internal messages to employees
Creating a culture of sharing
Enabling open communication between employers and employees
Sharing external communication to build your employer brand and employees' personal brand
Empowering your employees to access 'social intranet on the go'
Building internal digital communities for your workforce
You can also CONTACT SOCXO to get customized solutions for advocacy marketing.