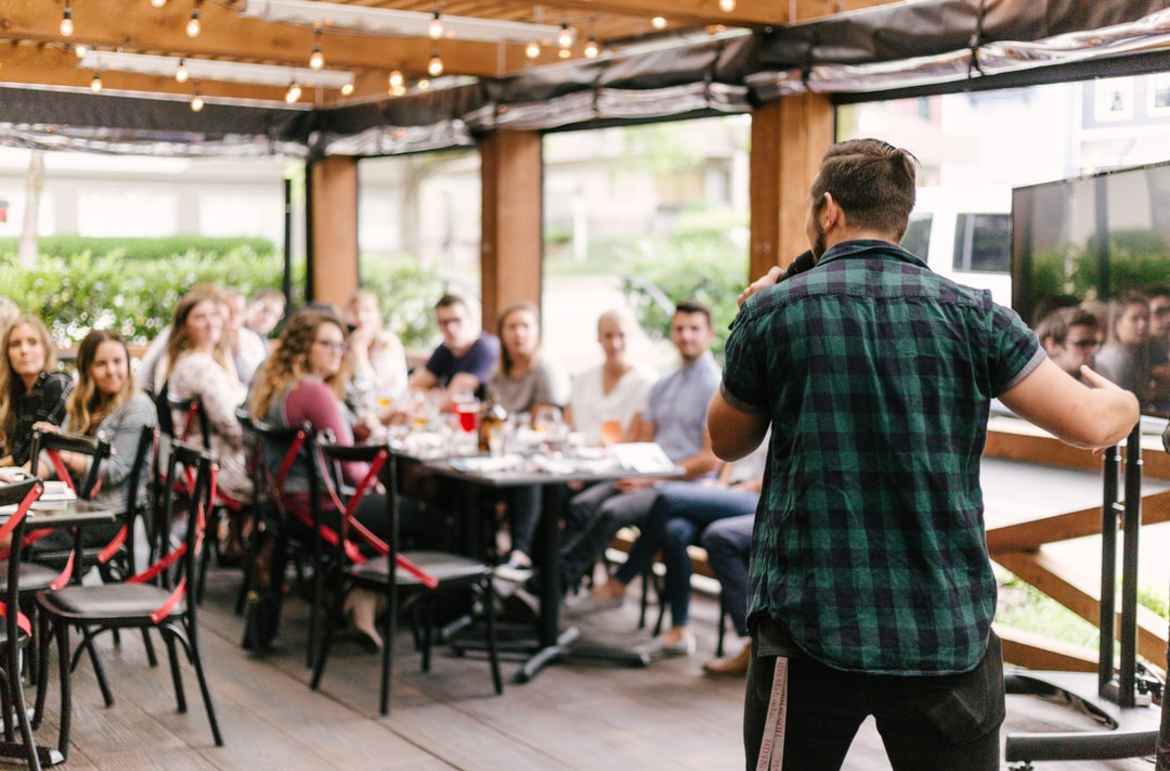 The hype over brand advocacy is at an all-time high – it has captured the interest of marketers, researchers, academicians and business honchos as an emerging trend which will define the future of marketing. When employees become your brand crusaders in a digital space, there is bound to be a positive ripple effect on your bottom line results. Employee brand advocates have the power to influence millions of people by posting content that reflects their unique thoughts and changing perspectives.
Leads developed through employee social advocacy marketing convert 7x more frequently than other leads (Source: IBM)
Brand advocates act as thought leaders by disseminating compelling company content that propels target communities to adopt your brand. Having a targeted brand advocacy strategy is the best way to harness the social networks of your clients, customers, and employees to enhance online reputation, increase sales and extend your social reach. Thought leadership advocacy marketers give life to your brand's story by engaging your target audience through various social media instruments. If you want your employee brand advocacy program to foster thought leadership, these critical factors may help you:
Define Your Audience: Employee brand advocates present their radical and insightful views that act as mega-influencers in the public domain. However, for advocates to make a significant impact in boosting brand awareness and cultivating long-term relationships, the audience they are catering to need to be clearly identified. Content marketing needs to be focused towards achieving pre-determined goals with target communities so that maximum influence and quality leads can be generated. The more specific you are in defining your audience, the better your chance of curating tailor-made content for them that leads to complete engagement. Hence, defining a target audience is the first step for your employee advocacy program to achieve success by transforming your entire brand persona favorably.
Cultivate Originality: Make your brand advocates stand out by encouraging them to put forth innovative and authentic online posts. Massive volumes of content inundate the digital domain every single day and your target communities simply filter out repetitive, boring brand-related messages. Content that portrays professional interest and projects brand expertise is the foundation of a successful advocacy program. Cultivate thought leadership by drawing no boundary lines limiting creative content – motivate trusted brand advocates to act as social ambassadors by sharing personal experiences, promoting live reviews and story-telling to form a genuine bond with prospective clients. Content is king – you need to make sure your influencers kick-start your brand advocacy marketing campaign giving prime importance to their content!
Elevate Your Presence on Social Media: It's the age of social media and the modern marketer understands the vital necessity of getting your brand advocates on widely subscribed social communication platforms. Devise a strategic plan of what social media advocacy metrics you want to track and align them with your company's long-term business goals.
Social media is a potent weapon that your trusted advocate partners can utilize to share their brand-related content and amplify your social reach.
Employees', customers, clients and stakeholders get the perfect opportunity to give voice to their internal thought leadership through social communication networks. A multi-faceted social media communication strategy will go a long way in making sure that your brand advocates deliver efficiently and speedily.
Add a Human Touch Through Direct Engagement: Engage your audience in a fun and creative way by providing their daily dose of brand value – blog posts, sweepstakes, contests, infographics, videos, and reviews. Ensure quick and responsive communication to build long lasting customer relationships. Two-way-communication is the ideal way to show your clientele that you are invested in their opinions and helps you collaborate with your audience. Don't hesitate to share, like and promote brand-related content that will boost your online presence. Feed your content eco-system with relevant brand messages that convey your company vision credibly. Embrace transparent content sharing, accept honest feedback and act on any suggestions that are given by your prized customers to keep the wheels of your brand advocacy campaign rolling. So don't make your follower's wait; go ahead and form solid personal connections to watch your brand popularity ratings increase exponentially.
High quality thought leadership advocacy could reinforce your brand's reputation in the dynamic digital arena. Brand advocates need to be futurists, change agents, challengers and propelling catalysts who can completely revolutionize your marketing strategy. Leverage the social networks of your employees to hike up your social reach and amplify brand value – you will touch the zenith of business success!
You can also CONTACT SOCXO to get customized solutions for advocacy marketing.