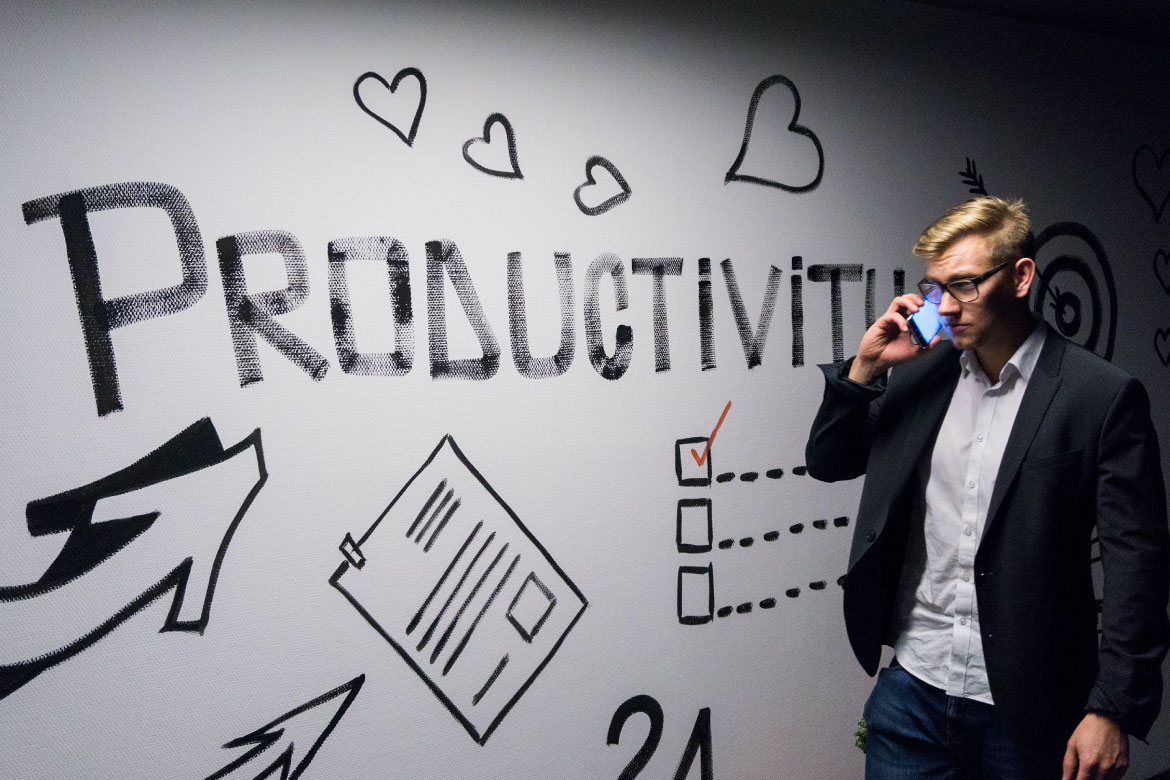 Introduction 
Sales is about people. However, in modern day sales, your team needs sales tools to them beat the metrics.
While some companies are doing well in sales, others are falling behind due to a few problems that prevent businesses from growing and even force them to shut shop. Some of these problems are new, while others have been around and are too complicated to resolve. A company's sales process is a crucial operation that, if not handled correctly, can create some very troublesome obstacles.
All businesses know that they need to increase their sales. The problem that they face is not learning how to increase their sales.
Some common challenges that can be overcome by digitizing and automating a few parts of the sales process are:
Lack of financial capital to hire more salespeople
Scaling the sales team
Managing and scheduling back-to-back client meetings
Tracking and monitoring leads
Replying to hundreds of commonly asked questions
Engaging with customers instantaneously on different platforms
Importance of Workflow Streamlining and Sales tools
As a sales manager or leader, you are probably familiar with the old saying, "time is money." This is especially true when it comes to sales. The faster you can do your job, the more likely you will win in the cutthroat world of sales.
Yet, the sales field is notorious for being disorganized. Between leads, leads not following up, leads getting lost, leads not being assigned the right people, leads not being contacted at the right time, leads being assigned to the wrong people, leads being missed, and leads being approached at the wrong time.
Running a business is a full-time job, and you don't have enough time to waste. You need to automate and streamline your workflows to spend more time running your business and less time manually doing things you can do automatically. That is why you and your sales team should adopt different tools to automate your business.
If you can save even 10 minutes per day, then that adds up to three hours per week that you can use to focus on more important tasks.
Research shows that companies save upwards of USD 100,000 when they automate their advertising process to put this into perspective!
More than half of all companies have already begun switching to a more automated approach to their sales processes. This blog will look at how you can simplify your workflows and automate some of your daily processes.
The Top 12 Benefits That You Can Harness With The Right Sales Tools
1. Connect with Customers Effortlessly
It is important always to keep working hard to harness leads, talking to your community, helping your customers, and maximizing profits. HubSpot CRM is a customer relationship management software for marketing provided by HubSpot. The CRM platform is a cloud-based CRM system with customer relationship management integration and allows users to manage contacts, leads, accounts, opportunities, activities, etc.
CRM software is designed for managing all the company's customer-related data in one place and has evolved to fit all sorts of businesses, from small businesses to big enterprises.
It integrates with HubSpot's marketing platform, social media platform, survey platform. It provides a centralized view of leads, prospects, accounts, activities, tasks, notes, cases, opportunities, leads, etc.
HubSpot CRM offers invaluable features that help you grow your business by giving you full control over your database of customers, managing contacts, email templates, tasks, etc. The software also offers advanced features that help improve the sales cycle, collaborate with team members for projects, track leads, and manage multiple projects.
2. Automate The Tedious Jobs
Automate redundant tasks in ways that are unique to you, on apps that are personal to you. One tool that can make this job twice as easy is Zapier.
Zapier is a tool that can connect two or more applications. With Zapier, one can now automate processes that were previously difficult, time-consuming, and, well, simply too redundant for humans.
Zapier is the easiest way to build powerful integrations between all of your favorite web apps. The idea behind Zapier is to reduce work by making your apps talk to each other. Now, instead of switching from one app to another, you can use Zapier to create powerful workflows by combining work between your favorite apps.
Here's an example of an automated workflow; when you get an email on Gmail, you can set up an automation to copy the attachments (if any) to your Dropbox and then alert you the same on Slack!
3. Offer Intelligent Sales Messaging
Get higher customer engagement rates, spend less time on administration, and close more deals with smarter messaging platforms. One such platform is Drift.
Drift is a next-generation messaging platform for sales teams. It delivers the right message to the right person at the right time. Over 33,000 businesses use Drift's platform for sales teams to send over 20 million messages every week.
Drift is a platform for building and scaling web and mobile software. The software is a messaging layer between a company's website or mobile app and its customers. By messaging customers at their moment of need, Drift allows companies to close more sales and support more users. Drift is a Y Combinator-backed startup, and its clients include HubSpot, Shopify, Hootsuite, and Zapier.
Drift was among the first companies to integrate conversational marketing and AI chatbots to help companies deliver great experiences to their customers on different levels of their journey through the conversion funnel.
4. Make A Science Out Of Social Media Growth
To connect with customers on social media, engage with influencers and build a brand, you need a correspondent tool that breaks social media growth down into attainable and scalable goals, offering dedicated assistance for each.
Their singular goal of selling more often blinds many companies. They only invest in their sales and marketing teams when they pay more attention to their employees and users engaging with them on social media.
Socxo is a platform that bridges the gap between businesses and humans to help companies maximize customer and employee advocacy, unlike never before.
In simpler words, Socxo turns your company into a celebrity that people love and can't stop talking about on social media!
Here are a few things to expect from Socxo:
Employee advocacy
Social selling 2.0
Partner advocacy
Nano influencer
Customer advocacy
Employer branding
5. Show Up And Speak Up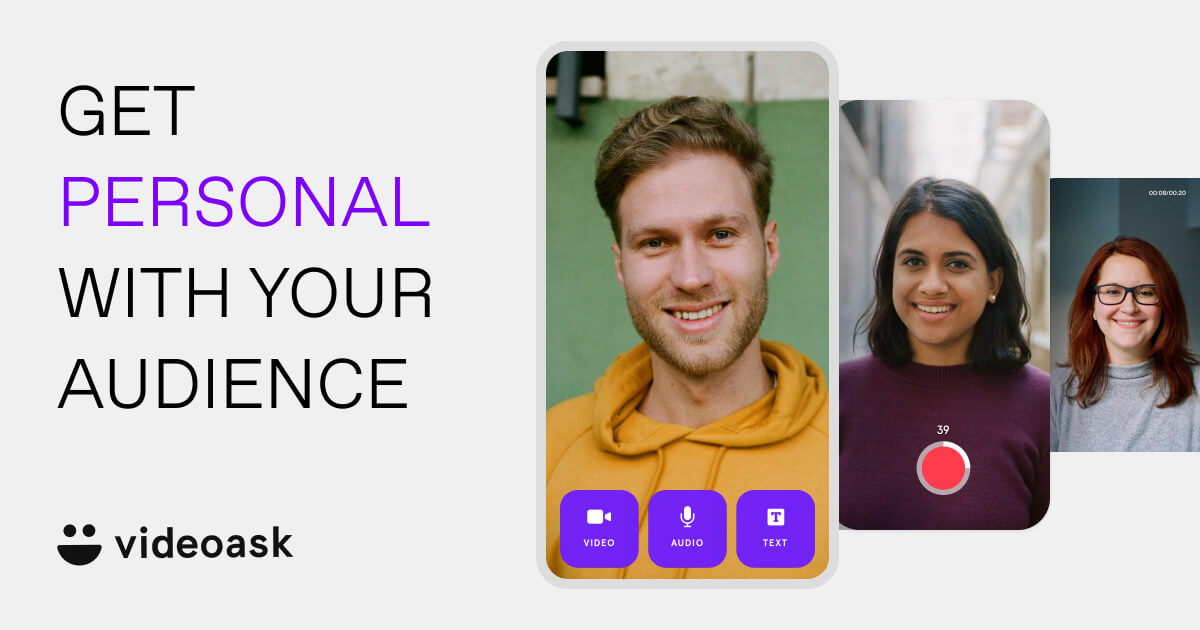 Speak to your website visitors, make them feel important, earn their trust and have a much smoother job converting them into customers. VideoAsk is your friend with this strategy.
VideoAsk is an innovative tool that allows companies to get real questions from real people and get real answers from real experts (Specialists). It is an ideal platform for creating readily available, real-time expertise that can be accessed anytime by employees or clients.
It is a simple and powerful video creation and marketing tool that helps you get more customers and sales and grow your business.
VideoAsk is a simple and powerful tool that helps you create and publish videos on your website and Youtube channel and get more customers and sales without the hassles of video editing and marketing.
It is an excellent tool for marketers, businesses, and organizations of all sizes. It allows you to record videos and create videos from recorded footage for your website and Youtube Channel. You can then add text, graphics, or tags and publish your video.
VideoAsk supports 30+ video sharing sites, and you can publish the same video to any of them with a single click.
Some of the noteworthy aspects of VideoAsk are:
Personalization
Generating Warm Leads
CRM Integration
Video Publishing Automation
6. Turn Words Into Data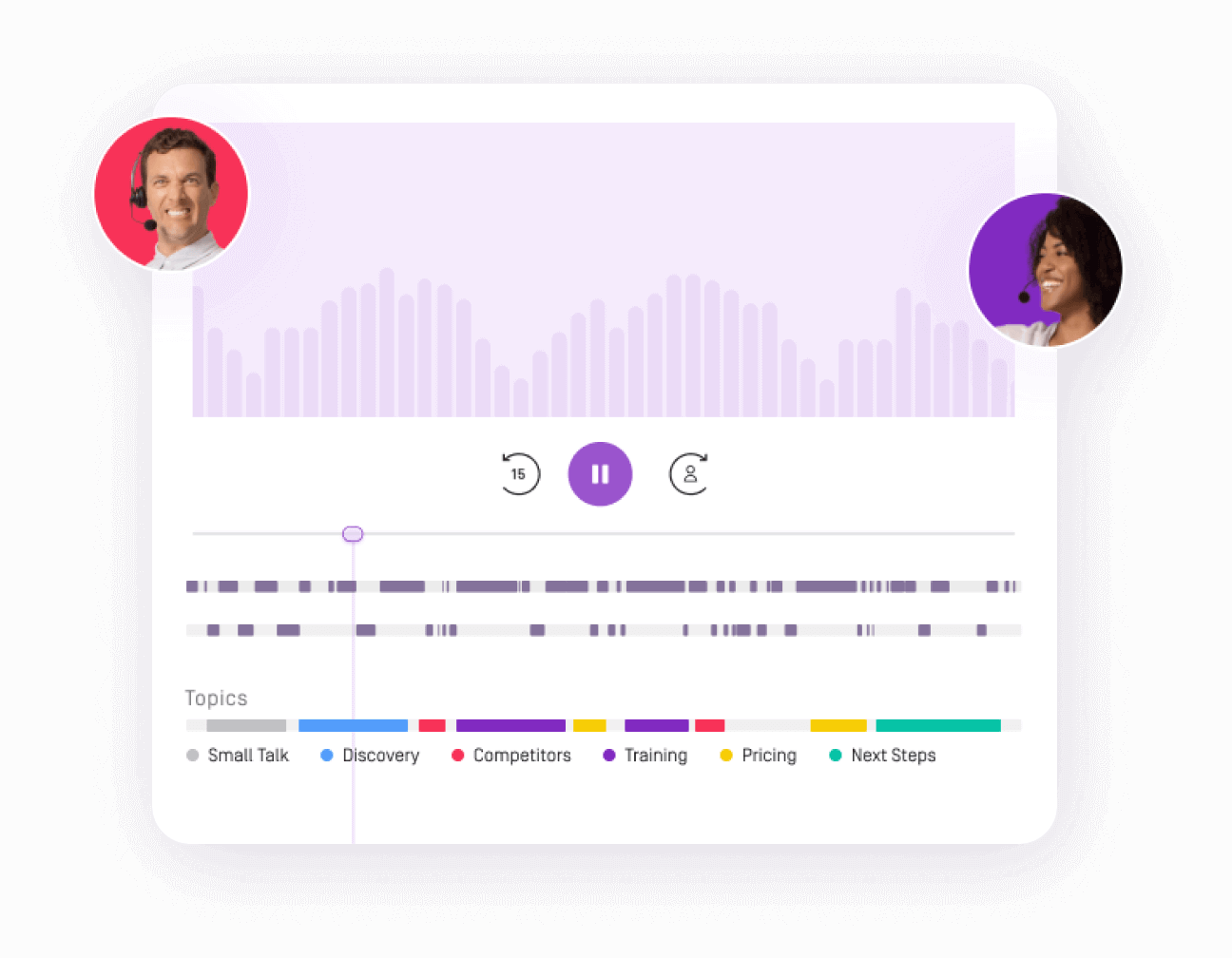 Make data-driven decision-making easier than ever by speeding up data extraction and analysis from customer communication using Gong.
The sales team interacts with customers via phone, messages, social media, and more. For the most part, these interactions go in vain because no executive, sales, or marketing decision can be taken from them unless the query is substantial.
With Gong, all of that changes. Gong is an intelligent sales platform that helps companies and sales teams gather and analyze customer-facing communications like calls, texts, and emails.
7. Generate Sales Leads In A Structured Fashion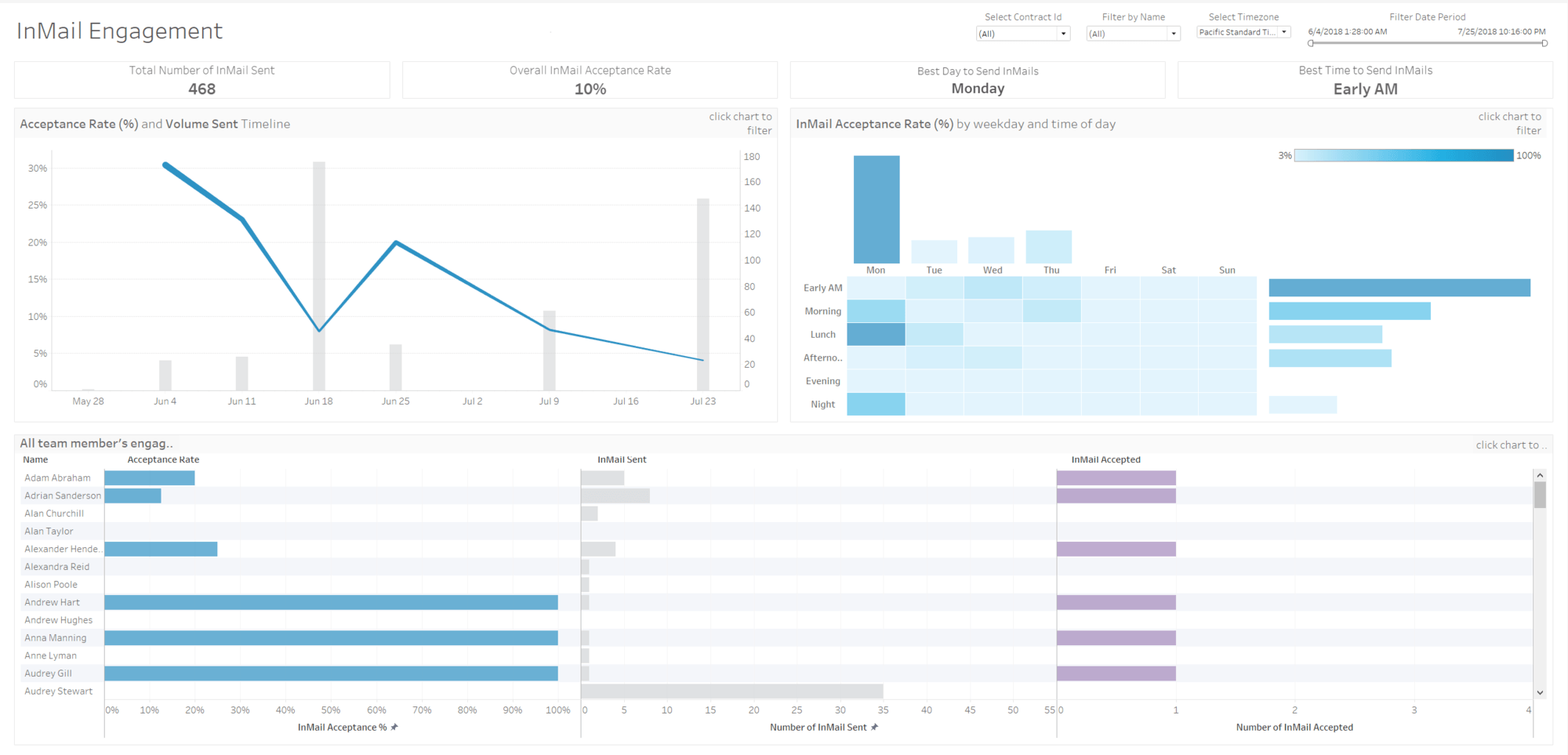 LinkedIn Sales Navigator is a premium service from LinkedIn that helps you reach your target audience, create a professional presence, run effective lead generation campaigns and find potential customers.
Sales Navigator lets you target your ideal customers to increase your sales. You can also create a professional presence on LinkedIn with one-to-one messaging and the Lead Dashboard. The Lead Dashboard tracks your daily leads and shows you how your campaign is progressing. With LinkedIn Sales Navigator, you get access to the industry's largest network of professionals, access to premium marketing assets, and an ad manager to help you target your audience.
The basic idea behind the Sales Navigator is to help users generate leads for their business or get leads for their business. For example, let's say that you're a plumber. You're trying to find leads to work with. The basic idea is that you input what you're looking for into the Sales Navigator, and over time, you get leads related to your search, and you can choose to follow up on them or not. It's worth checking out.
8. Systematize Your Internal Schedules
With Calendly, you can juggle any number of meetings and appointments, keep track of your busy schedule, and sync all your calendars across all devices with ease.
Calendly is a calendar scheduling tool that helps businesses increase their efficiency and productivity. It is a web app that allows you to manage customer appointments, conduct interviews, and manage appointments in general in a convenient way for you and your customers.
Calendly is a great tool if you work in a field, like sales and marketing, where you have a lot of meetings scheduled, which can be a pain to keep up with. Using a tool like Calendly, you can easily keep track of the schedules and make sure the meetings are scheduled in a way that works for everyone involved.
All you need to do is forward a link to your customers to schedule a time that works best for them. You can block out specific times in your calendar for your customers, and Calendly automatically emails your customers a link to schedule a time with you. No more juggling around trying to manage multiple calendars and using emailing back and forth. Calendly is a very easy tool to use and also has a free trial period to test out.
Here is how it works: your guests click a link in your email, which opens a pre-populated, customizable calendar. You can then approve or deny the meeting at a scheduled time.
9. Secure Deals Remotely, No Hassle
Securely onboard clients and contractors remotely by digitizing contract signing and paperwork with DocuSign.
We all know how important it is to sign important legal documents, but not everyone knows how to do it. E-signature services make the process of signing legal documents easier. They are very simple to use. You need to go to their website, select the document you want to use, enter your name and surname, insert the statement saying that you agree with the document, upload your identification card, pay, get your e-signature, and get back to work.
There are multiple benefits of using the services of an e-signature services provider. For example, you can sign any document anywhere, anytime. Also, you don't have to print the copy, sign it, scan it, upload it, ask your colleagues to sign it, download it, and then send it back. This can be done in one step. E-signature services are extremely fast, easy to use, and reliable.
DocuSign is the leading eSignature service that is transforming the way companies do business. Its service offers the fastest, most secure, most reliable, cost-effective way to sign, send, and manage contractually binding agreements.
DocuSign is trusted by the world's largest brands, many of the Fortune 100, and millions of individuals, for securely signing transactions with their mobile devices.
10. Target Better, Close Sales Faster
Long sales cycles dilute profits for the company. Intelligent market targeting and understanding buyer intent with tools like ZoomInfo help you close sales faster by shortening the sales cycle.
To be successful in sales, you need to find information about your prospect before other companies do. By doing this, you can determine the prospect's interests, their business challenges, weaknesses, strengths, opportunities, threats, industry-specific data, and leads.
ZoomInfo is a business network that simplifies sales and marketing. By harnessing the power of its proprietary database and proprietary AI-driven sales and analytics platform, ZoomInfo dramatically accelerates sales and marketing success.
ZoomInfo enables sales and marketing professionals to:
See and communicate with customers and partners faster and more intelligently
Work quicker and more accurately via AI-driven sales and business network intelligence
Get actionable, real-time sales and marketing analytics
Measure the impact of sales and marketing efforts across all channels and all customers
Identify and reach new customers and partners
Increase pipeline velocity and revenue through intelligent cross-sell and up-sell
Improve lead quality and close rates
Get insights into the competition
11. Make Selling Fun
Gamify the process of selling and improve the productivity of your sales team with Freshdesk Arcade.
Gamification is a new concept, but it is growing in popularity. A bunch of big technology companies has adopted this concept of gamification to improve sales. And Freshdesk is one of the biggest and latest additions to the list.
It is not easy to retain the customer. Gamification provides a way to keep things fresh and be a part of the game to engage your customers with new ideas.
Freshdesk was one of the earlier adopters of the concept. They created an internal game where they could track the scores of their employees to motivate them. Later they decided to make it public to see what the user response is. They made this game very simple and fun to play. Users started to take part in the game. And it led to significant improvement in customer satisfaction.
People were finding the game addictive, making them stay in touch with their support team better. Also, the employees involved in the game were 31% more likely to be happy at work.
12. Close Large Ticket Sales Effortlessly 
Maximize sales and conversion rates by strategically targeting micro user segments through account-based marketing (ABM) with SalesIntel.
Account-based marketing (ABM) is a heavily concentrated area of growth. It's a strategic way of connecting with customers that is the same regardless of your business. ABM involves conceptualizing your target customer into accounts, then creating customized solutions for this customer compared with the rest of your business.
SalesIntel is a cutting-edge door-knocking tool that helps the salesperson contact the right customer at the right time one on one.
They can now make informed decisions with the help of this data, optimizing their time and optimizing their revenue. This helps them to increase the revenue, profitability of the company. Account-based marketing is one of the most effective ways to target potential customers. Using SalesIntel can now create a list of target accounts or accounts that are most likely to be ready to buy.
Conclusion
Today's companies are always looking for ways to streamline their daily workflows. One of the most important things to simplify is the sales process.
We're sure that you have a lot of information to think about and we hope to hear from you after you take a little time to consider what we've written. Please get in touch with us anytime for more information on how you can improve sales using tools like Socxo.
If you are interested in automating your sales, we highly recommend that you check out our website! We also recommend checking out our product Socxly.