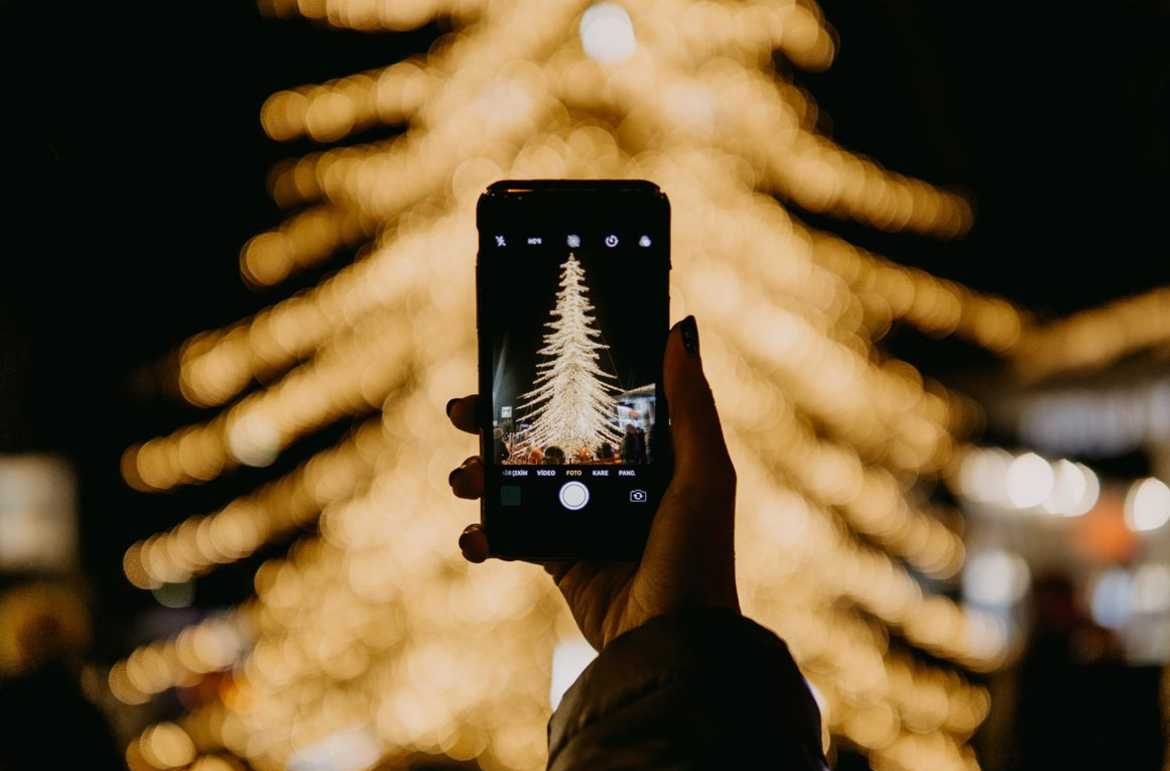 Christmas, the season to be jolly for shoppers and consequently for retailers, is here. Shopping for Christmas has migrated from stores and has taken the e-commerce world by storm. This isn't news to us. What is interesting though is the role Social Media has on Sales figures this season and how Social Media Advocacy is going to be the driving component for Sales cheer this Christmas. This blog will explore the role Social Media has on Sales, the importance of getting your employees advocating for you this Christmas and ideas on how to.
Why use Social Media to drive Sales this Christmas?
Facebook had an average of 1.01 billion daily active users as on September 2015! These users spend an average of 20 minutes on various social media platforms, FB being high on the list, every day. There's a vast sea of potential customers right there and that is precisely why you should be using Social Media to drive Sales this Christmas.
Here are some more numbers to prove the point:
• Even back in 2012, 78.6% of the sales force that used social platforms for their selling efforts outperformed those who weren't and over 40% of them closed between two and five deals as a result. The numbers have exponentially increased over the years.
• A Shopify research shows that 85% ecommerce sales originates from Facebook. Although of all social media ecommerce traffic, Facebook has the highest conversion rate at 1.85%, Instagram is not far behind.
• According to the same research, in 2013, Shopify Orders from Reddit increased 152%.
• The community style site Polyvore, the research continued, is generating the highest average order value.
• A research by Millward Brown for Twitter showed that 66% of UK Twitter users are influenced to make their Christmas purchase by something that they saw on Twitter.
The numbers have spokes, and numbers don't lie! Social media = boost in Christmas Sales.
Impact of referrals on consumers
Ads and marketing efforts on social media does play a major role in bringing in sales most definitely, but a study from MarketLive showed that 49% of people are making holiday purchases based on social referrals. This infographic clearly shows what the biggest holiday shopping influencer is.
75% of Twitter users are looking to their brands to provide advice on gift ideas – @Birdsignals (Twitter's UK Research Community)
It is clear then, social media is driving purchases and referrals are the key. That brings us to the goldmine – Employee advocacy. Employees can be the force driving these referrals when they post about products they use.
Four Ways to Get your employees advocating this Christmas
1) Ask for help!
Everpurse had this campaign where they asked Facebook fans to vote on products that they would want to give. Brilliant idea this one; everybody loves handing out advice! A similar campaign could work for you where employees ask their friends and social circle a question like: Which one of these should I gift my mother/ boss, and so on.
2) Use Unique Hashtags
As the @Birdsignals UK user community research showed, out of the 75% who wanted more from brands on Twitter at Christmas, 45% were looking for great ideas and suggestions on gifts, recipes and seasonal decorations.
Get Employees to tweet about what they are cooking for Christmas or pin their favourite recipe. The key is that they hashtag all their posts with a unique hashtag from the company.
Things that they can tweet about:
1) Recipes
2) their decorated Christmas tree
3) their charity efforts this holidays season
4) holiday activities
Starbucks did this for the 2015 Christmas season as was brought out in an earlier blog. Employees were encouraged to tweet images of the product displays that were being set up for the festive season, they were to tag them as @starbucksprtnrs and #tobeapartner. This hits all the right notes really, the company gets loads of attention from social media, their products are being marketed by word-of-mouth, and employee morale is soaring high.
3) Plan holiday events with employees
Events mean photographs and photographs mean more shares. Employees are bound to share pictures of themselves in these events at work and this helps spread the corporate culture. Make your employees wear/use company products at the event and they can post what they are wearing/using.
A few event suggestions:
• A Holiday Potluck
• Hosting a holiday cookie bake-off
• Ugly Christmas sweater contest
4) Include employees in ads and campaigns
Get employees completely involved in the Christmas drive. Get them to add that customised twists to the sales pitch and customer service.
REI used this tactic and reaped rich rewards. Its #giftpicks campaign had employees responding to customers' tweets. Win-win all the way; customers were thrilled with the personalised responses, which drove sales of course, and employees were ecstatic to be front and centre representing the company.
There is that then, all you need to know about the boon that employee advocacy can be on Christmas sales, and how you can capitalise on it. Hit us with any other fun ideas on how to get employees on this.