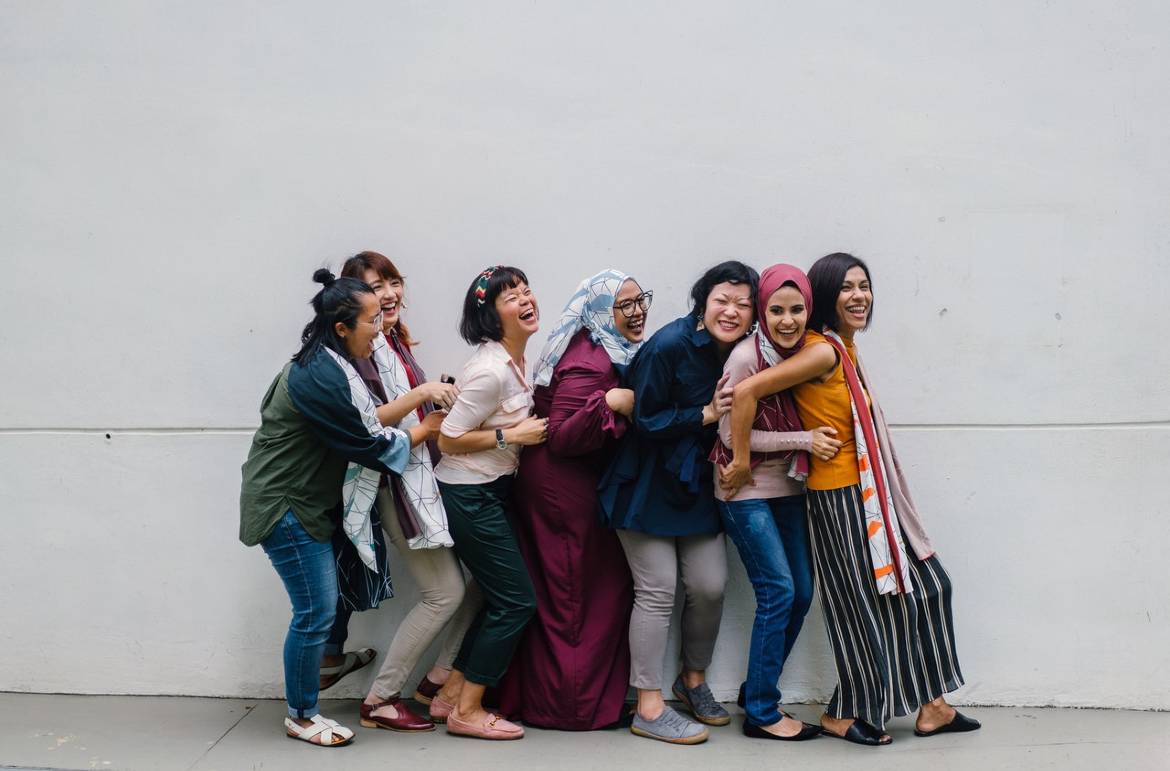 The mantra for B2B marketing today is — if you want to go BIG, go NANO. Nano Influencer Marketing has been working well for businesses around the globe. Why? Because it's REAL. Deep down, it is a play on human psychology. People are more likely to believe and engage with those, who are among them and have the same interests as them. Any business is made up of people who make the decisions.
When a celebrity endorses a brand, the 21st-century generation is smart enough to know that it does not necessarily mean that the celebrity believes in it. But when a person or a brand next door endorses a brand, it is more believable because there is an implied trust.
Let's say you have a logistics company and want to expand your business in a different city. You have been trying hard to tap into a region and connect with the businesses there. When a business that is locally known in that city endorses your brand on social media, it is much more relatable and opens multiple avenues for you.
Think of it as digital word-of-mouth and any wise marketeer or entrepreneur doesn't need to be told about how valuable that is. Nano influencers will help your organization connect with smaller target groups as they are relevant and hyper-engaged.
Did you know? In 2019, searches for the phrase "influencer marketing" rose to 70,000 per month. Clearly, this concept is catching on – even in the slightly more formal B2B environment.
The Nano Index
If you don't wish to read the whole article, jump to specific sections by clicking on them:

What Is Nano Influencer Marketing?
"The core of social influencer marketing lies in building a solid relationship to ensure mutual value creation." – Dr. Konstanze Alex-Brown.
To cut to the chase, nano influencer marketing means collaborating with influencers on social media who have less than 10,000 followers, to promote your brand. It is fast becoming one of the best practices for B2B marketing.
Nano influencer marketing is all about collaborating with the right nano influencer (operating within a specific niche) to endorse your brand so that your target audience finds the content relatable, real, and useful. The first thing you'll need to do is find spot on niche influencers that best 'personify' your brand and its core values. And that is not rocket science. All you need to do is look inside. Keep reading.

Who Are Nano Influencers?
Oftentimes, people use nano influencers and micro-influencers interchangeably (wrongly so). Just for perspective, the key difference between the different types of influencers lies in the number of followers:
Nano Influencers: 1,000-10,000 followers
Micro-Influencers: 10,000-50,000 followers
Mid Tier Influencers: 50,000-500,000 followers
Macro Influencers: 500,000-1 million followers
Mega Influencers: 1 million+ followers
In terms of defining Nano Influencers, here are a few important pointers to keep in mind:
They are ordinary everyday people with simple and non-glamorous profiles.
They typically don't depend on sponsored posts for a living. This quality makes their posts less annoying as not every post is promotional, and the content topic is diversified and 'real.'
They can drive quality engagement and intimate interactions at scale:
What criteria are most important when evaluating Influencers?
They have a real connection with the community as a result of authentic and consistent content. In fact, data indicates that "90% of consumers attribute authenticity to be a major driving factor in deciding which brands they like and support."[Source: Stackla]
They command respect from the target audience due to the trust they've built.
So hold on, who are we really talking about when we attempt to give you a sketch for B2B nano influencers? Here are some quick tips:
Look inside your organization. Is there an employee who is active on social media and has a good engagement in their posts? Tap them! Remember to look beyond Instagram, Facebook – the social media universe is wider than that.
Do you have a channel partner or another company you are closely associated with professionally? Try them!
For example, Magneti Marelli's employee might be a great nano influencer for Ferrari or Fiat. Marelli manufactures the cars' parts. Or Microsoft, for instance, has a great partner network of small companies, who are given 'Silver' and 'Gold' competencies. They could be great nano influencers.
The holy grail of nano influencer marketing is your customer database. If they share some positive customer experiences about your brand, voila!
Your fan base or community is another great place to look for nano influencers. If you already have a fan base, then great. If you don't already have one, then look at the first three points to build one.

Why You Should Consider Nano Influencer Marketing: 6 Compelling Reasons
We've covered the basics of nano influencer marketing. Let's move onto its advantages.
1. Influencer marketing is growing at the speed of light.

Stay ahead of the competition?
Estimated Influencer Marketing Growth (YOY)
The influencer marketing industry is poised to reach anywhere between $5 to $10 billion by 2020. Plus, a staggering "94% of B2B marketers who've tried influencer marketing feel it's highly effective." Further research indicates that "Influencer marketing generates 11X the ROI that traditional forms of digital marketing."[Source: Social Media Today] Clearly, it is here to stay.
2. It helps build an authentic platform with 'genuineness' and 'trust' at its core.

The first rule of B2B marketing, nothing should sound fake.
Nano influencers have a ready base of authentic followers who are genuinely interested in the brand and the Nano's activities. One of the reasons why nano influencers can foster a strong, one-on-one connection with users is because they lend an 'authentic' voice to the brand's marketing and are able to consistently provide meaningful responses to nearly every comment. This happens as Nanos typically spend quality time on understanding audience sentiment and respond accordingly.

Here's an example of an interesting influencer campaign by American Express which uses Instagram to promote its Platinum card with the hashtag #AmexAmbassadors:
You'll notice that there's no catch-phrasing or spam-like comments to drive inorganic followers. Plus, the content is user-centric, interesting, and relevant. All these efforts collectively lead to positive word-of-mouth publicity. The data too paints an optimistic picture:
3. It's the 'real', 'relatable' and 'reliable' deal (quite literally).
Businesses appreciate authenticity in other businesses.
Customers today are wary of celebrity influencers and relate much better to real people – just your average Joe who thinks like them likes the same stuff has the same passion and reflects a lifestyle that resonates with users.
It is important to remember that unlike B2C, here your customer is another business that probably has its own marketing plan and knows how the industry works. They know how easy it is to get fake followers, likes and the entire scam part. A great way to make an impact on them is by getting real, nano influencers endorse your business.
In fact, enterprises are increasingly making use of employee advocacy programs to create a shared sense of like mindedness and build an army of loyal employee advocates. These programs are redefining the company's culture by making it employee-specific. Take the example of Adobe's Social Shift Program which takes employee advocacy to the next level and allows employees to:
Test their 'ambassador' skills by practising with simulated experiences.
Share content they feel they connect with.
Participate in contests.
Get weekly recognition and rewards.
Post on the Adobe Life blog.
According to Lauren Friedman, head of Global Social Business Enablement for Adobe says:
"We believe that people trust people. People buy from people. Relationships fuel our overall success."
4. It allows you to reach the right audience in a targeted fashion.
A targeted, narrow audience profile goes a long way in ensuring marketing success.
One of the most common question among marketers is this: "Why not go for a single large influencer rather than engaging a series of nano influencers?"
Here's why:
The level of engagement is so high that most customers feel compelled to take action – either in the form of viewing sponsored posts or simply commenting and sharing content, which is the ultimate goal for every brand, right? Here's the formula for calculating the engagement rate:
Engagement Rate %


=
[(Likes + Comments + Shares) / Total Followers] * 100
The audience quality score is highest for nano influencers and remains relatively 'fraud-free':
5. It is a cost-effective option for brands with shoestring marketing budgets & PR-friendly!
Move beyond ads. Avoid PR debacles.
Certainly, Covid-19 has not made it easier for brands to stay afloat. This is where nano influencer marketing truly outshines its competitors. According to research, B2B influencer marketing delivered an ROI of $5.20 return in media value against each dollar spent:
Moreover, Lee Odden, the CEO of TopRank Marketing summarizes the importance of B2B marketing beautifully. He says:
"Influencer marketing for B2B offers impressive options to optimize marketing performance across the entire customer lifecycle."
Other cost benefits of nano influencers include:
They are more reasonably priced.
Their engagement rate is high which leads to a lower cost per impression.
They don't mandate monetary compensation. Oftentimes, they're just happy posting on your brand's behalf in return for a free product, trial, discount, or fan merchandise.
They allow you to reuse their content on your blog/social media pages (as long as it's stated in your contract). This enables you to scale your reach elastically.
Long story short, if your brand has a niche area of expertise, deploying the skills of nano influencers is a smart move to attract the attention of other businesses. Further, research tells us that influencer posts are far more efficient than its brand equivalents:
For Healthcare brands, it was 4.2x more efficient.
In Finance, it was 3.9x more impactful.
For Telecom, it was 3.8x more powerful.
What's more? You won't have any brand-damaging PR nightmares on your hands!
6. It allows for real-time feedback.

Considering the high level of back-and-forth interactions between a nano influencer and a follower, the former's account doubles up as a treasure trove of information in terms of customer feedback and campaign ideas. This data can be analyzed and used for product improvements. Furthermore, you can easily gauge the reach and effectiveness of your marketing campaigns more easily, thanks to a tight-knit network of a few thousand.
Additionally, an interesting way of demonstrating customer feedback is by leveraging your customers to share their successes or 'wins' with your brand and drive your B2B influencer marketing campaign forward.

How to find the right B2B Nano Influencer?
"There are exceptional people out there who are capable of starting epidemics. All you have to do is find them." – Malcolm Gladwell
At this point, you might be wondering about how to find the perfect nano influencer for your brand. There is one crucial thing you should remember when you get to this. The nano influencer shouldn't just be right, they must be right for B2B marketing. Nano influencer marketing is slightly new for the B2B industry and is often confused for B2C.
You don't need to go to expensive agencies to find the right fit for your brand. You can start your search by looking at the following stakeholders through a different lens. To reiterate in brief, what we explained before, these could be your B2B nano influencers:
Engaged and relevantly networked employees who are looking for an organized initiative to help the brand in its marketing efforts.
Loyal customers who continue expanding their relationship with your business can become brand advocates.
Channel partners employees who can push sales and become champions of your brand.
Dedicated fans and communities who can spread the love for your brand.
Handy Tip:
Seasoned nano influencers may have a media kit that entails important details such as reach, audience type, engagement per post, and so on.
Moral of the story? More often than not, instead of going for third-party influencers, you'll find that the ideal influencer was right in front of you! You can also look at who influences your target audience while finding the right nano influencer.
But how do you know who is right? How do you narrow down a person from a vast pool of nano influencers? Look for these things:
The potential nano influencer must understand your business well.
They should know exactly who your target audience is. They must have clarity in their mind that they are engaging with a business and not with a customer.
Do they have existing partnerships that may contradict your campaign? Are they tying up with your competitors?
They must be active on their social media handles, posting at least one post every two days.
The language of their posts must not be immature.
They must NOT have fake followers. A great way to find this out is to check the likes to followers ratio, or page likes to post likes ratio. Anything close to 10-15% is good.
To understand this in detail, head to our next section.

Defining Characteristics of a Nano Influencer worth their Salt
There are a few defining characteristics to look for when scouring for a B2B nano influencer. These include (but are not limited to):
Should be well-known within their close-knit networks for their specific expertise. You can call out on your 'top, socially-savvy' employees to work as brand advocates. The brand Cisco leverages 'Cisco Champions' to build its advocate community with its #CiscoChat hashtag on Twitter. It features these Champions on blog posts and weekly podcasts, in addition to featuring them in unplugged video series, giving them exclusive access to Cisco products, and inviting them to exclusive events.
The Result?
Cisco received more than 8,000 social media mentions, 55,000 tweets, and over 44,000 hits on its blog posts. The Cisco Champions program continues to this day, as a growing community of expert professionals. It is an excellent example of how a brand can capitalize on their employee's individual social network and master the cause of employee advocacy:
Should post interesting, candid, and intelligent content that seems more like a friendly exchange instead of being down-right promotional. For inspiration, look at IBM's collaboration with fashion designer, Gaurav Gupta who created the world's first AI-inspired LED-enabled saree. Posts like these hardly seem salesy and allow IBM to be viewed in an intelligent, refreshing 'light' (pun intended):
Plus, you should also look at:
A. Audio quality.
B. Visual aesthetics.
C. Content tone, quality, and substance.
D. Posting frequency
E. Content category and relevance.
Here's an example of a targeted B2B influencer marketing campaign between Microsoft and National Geographic which motivated women to pursue Science, Technology, Engineering, and Math (STEM) disciplines and work in their dream jobs. The campaign was called the "Make What's Next" campaign:
F. Content's ability to sync with your brand's end-goals.
G. Audience reaction to the posts.
H. Content performance for branded vs. organic content.
Should be more grounded (than celebrity influencers) and easier-to-work with.
Should have a 'sticky' and active community of followers related to a particular market niche (that aligns with your brand).
They must be able to build audience relationships organically and sustainably.
Should have a rock-solid back with verifiable sources.
Should be able to identify which products to feature and have an inherent creative style. Plus, they should be able to contribute ideas about specific narrative angles that sit well with their target audience (after all, they know their user base the best and have gained followers based on their knowledge and discretion).
Should be 'superfans' of your product themselves in order to drive authentic posts. After all, they won't be able to influence their audience if they themselves don't believe in the offering.
Handy Tip: When looking for nano influencers on Instagram/Twitter, add specific terms and hashtags that are relevant to your offering/brand and that are widely used by nano influencers. You can also look up the section other similar profiles to follow to find more nano influencers in the same category.

Challenges of B2B Nano Influencer Marketing and of using Nano Influencers
Great influencers are ones who can match audiences with their needs via the brands they represent.
Like other marketing forms, B2B nano influencer marketing, too, has flaws that can make it a challenging endeavour. Take a look at the following concerns that you might come face-to-face with as you begin your nano journey:
Ensuring a balance between customer aspirations and nano authenticity can be tricky. This becomes a challenge as your nano influencer may have a customer-centric view of things, as opposed to being business-focused.
Identifying rogue nano influencers by analyzing their inflated, bought, fake followers and spammy engagement from the Nano's account:
Have you Experienced any Influencer Marketing Fraud on previous Campaigns?
Educating nanos about your product and messaging so that the posts stay on track. This is a constant effort because the influencers are used to communicating with their fans and followers and do not usually have posts that communicate with a brand or a business.
Finding the right nano influencer (with enough experience) who can hit the 'sweet spot' with your customers can become an uphill task, with 34% of marketers claiming it to be 'very difficult.'
Ensuring that your brand's reputation and safety stay intact across nano influencer campaigns. For example, Logan Paul was under fire for sharing a tasteless video, which led brands to disassociate with him. This might reflect badly on your business as well, as your TG might think of you as an entity who doesn't screen and filter or care enough about how the brand is portrayed.
Ensuring that your campaigns don't look-and-feel robotic (if using influencer marketing tools). You'll need to think long and hard about the level of automation you'll need to drive nano influencer marketing campaigns.
Ensuring that you don't micro-manage your influencer's activities, nit-picking every post, comment, and conversation along the way. Giving your nano influencers their space and freedom to operate (while being within the purview of the brand's goals and campaign objectives) can turn out to be a smooth-sailing process for everyone involved.

Best-Practices, Tactics, and Tips to Keep in mind when Engaging with a Nano Influencer
1. Segment, segment, segment:
If you do end up working with more than one nano influencer, you will need to segment your target audience. You can segment by location, business employee size, business sectors, etc. This will allow you to reduce the risk of running an ineffectively targeted, generic marketing campaign.
2. Look for 'Relevance':
It's common knowledge that Nano influencers work in niche spaces. Hence, they need to be 'cut from the same cloth' as your brand in terms of expertise and skill. This relevance paves the way for personalized and unique campaigns that churn out original content and move the user to take an action.
Handy Tip: Engage a specific nano influencer for each focus area and each key message that you want to convey.
If you're doubtful about how to start, try 2-3 nano influencer marketing campaigns to test out the tactic for your brands.
3. Don't fall for any kind of 'Bling': 
If you wish to go the 'massy' and 'glamorous' route, look away from nano influencers. The whole point of using Nanos is to keep conversations and your content real. That is exactly what will catch the attention of enterprises (small, micro, medium and big). SAP has set a benchmark with a host of influencer programs. In fact, its Tech Titan team organizes an event called Sapphire with the help of 11 influencers to roll out creative video content for the conference. This was then shared via Facebook:
The live video streaming resulted in a phenomenal reach of 80,000–100,000 people. They later reused the content on its blog and social media profiles.
4. Research is Paramount:
Finding the right nano influencer takes time and research, so think about the key message you wish to communicate and the target audience you want to reach. Here are a few questions you can ask yourself:
What are your influencer's primary interests?
Do they have a credible and long history of blogging on social media or did they pop out of nowhere?
Handy Tip: If you do have potential influencer insights, don't hurry. Follow them and strategically observe how they engage with their followers. This will help you envision if they're the right match for your brand.
5. Drive Honest Communication:
"Our research shows that real-life influencers who are passionate about what they are recommending have significantly more buying conversations, and consumers are more likely to act on their recommendations." – Brad Fay
An open-door policy works great with nano influencers. Proactively tell them about your goals and strategies to measure success that doesn't only involve likes and comments.
More importantly, listen to what your nano influencers have to say. Those insights can be valuable. Let them pitch ideas to you. Foster co-creation. This way, they will have fun too!
6. Use Social Listening tools to your Advantage:
If used correctly, a social media listening tool can become indispensable. These tools allow you to:
Monitor and analyze online conversations around your brand, competitors, or next about anything that's relevant to your company. How so? By pulling in mentions of specific keywords, posts, and comments on publicly available blogs, communities, and websites.
Justify your marketing spend based on real-time insights and drive informed decisions.
Address key questions such as:
A. Who the influencers are and where they come from.
B. How many followers they have.
C. How many followers were gained or lost recently.
D. Will they engage with their audience (or not).
Handy Tip: Note that you have specific Influencer Discovery tools that help you find influencers on different social media platforms.
7. Leverage Top Executives and Industry Experts to Speak at Events:
SAP's nano influencer marketing efforts require a special mention. At one of its recent events in Germany, the company had five influencers talk about hot-trending topics like IoT, data analytics, and machine learning. The result? The event ended up trending in Germany for two whole days, while the influencers drove 50% of all social media mentions for the event.
8. Lookout for Fake Influencer Frauds:
To understand whether a particular influencer is resorting to fraudulent tactics, look out for these tell-tale signs:
Do a thorough background check before partnering with any influencer. Think about the following questions:

What are the influencer's interests?
Do they have a long history of blogging and posting on social media, or did they pop out of nowhere?

Scrutinize the influencer's social media profile to identify fake followership. Automated posts are one way of understanding that your influencer might be paying to 'buy' followers. Additionally, also look for metrics such as:

Following to follower ratio.
Empty bio page.
Lack of historical content.
Performance indicators such as bounce rates and conversion rates.
Deploy the capabilities of a robust influencer marketing platform which can provide real-time insights into an influencer such as:

Who they are and where they come from.
How many followers do they have?
How many followers have been gained or lost recently?
Will well they engage with their audience (or not).
8. Have a Longer Time-Frame:
B2B nano influencer marketing involves business decisions which are not made on the spur of the moment like B2C marketing. So have a wide time horizon and spread your budget accordingly. The impact of B2B nano influencer marketing will take some time as multiple decision-makers in a company are involved. It will be safe to say to give the campaign at least 4-6months.
9. Have a Bird's Eye View:
Once you have identified who your influencers are, make a chart or a spreadsheet that gives you a bird's eye view of things. What platform is the influencer most active on? What are their weaknesses? Which message is that influencer going to convey? If there are different sets of target audiences, mention what TG the influencer will target.
And finally, have a column for results. This will help you filter influencers for your next campaign. This is an essential step that will help you create effective B2B nano influencer campaigns.

The Bottom Line: Nano Influencer Marketing is all about using Real Personalities with a flair for Social Marketing
If there's only one learning that you take away from this blog, let it be this:
Nano Influencer marketing is

more

about fostering long-term user engagement than getting your 60 seconds of fame.
As Brian Solis aptly puts it: "Welcome to a new era of marketing and service in which your brand is defined by those who experience it."
We couldn't agree more. This is the essence of nano influencer marketing and everything it entails. More importantly, factors such as a nano influencer's lack of fame and a natural flair for being 'social' makes them highly effective, influential, and authentic.
In this new era of nano influencer marketing, it's not so much about gaining a "celebrity status" for your brand as its about being authentic and passionate.
It's not about blindly making connections or amassing scores of likes, as its about making the conversations meaningful, value-driven and targeting businesses that truly matter.
Nano influencer marketing is not about onboarding the Kardashians of the social media world that customers can't relate to; it's about getting real, everyday people to endorse your brand to other brands.
That said, nano influencer is redefining the present and shaping the future. It's about moving beyond ads. Regardless of your brand's size, scope, or reach, deploying nano influencer marketing can boost your brand awareness and create a loyal community.
In the aftermath of the COVID-19 pandemic, where almost all businesses are striving to make up for the losses they have suffered, nano influencer marketing may just be that gold mine you were waiting for. Every business is looking for building meaningful relationships with genuine brands who are all about swinging back into action and rising like a phoenix. Ready?