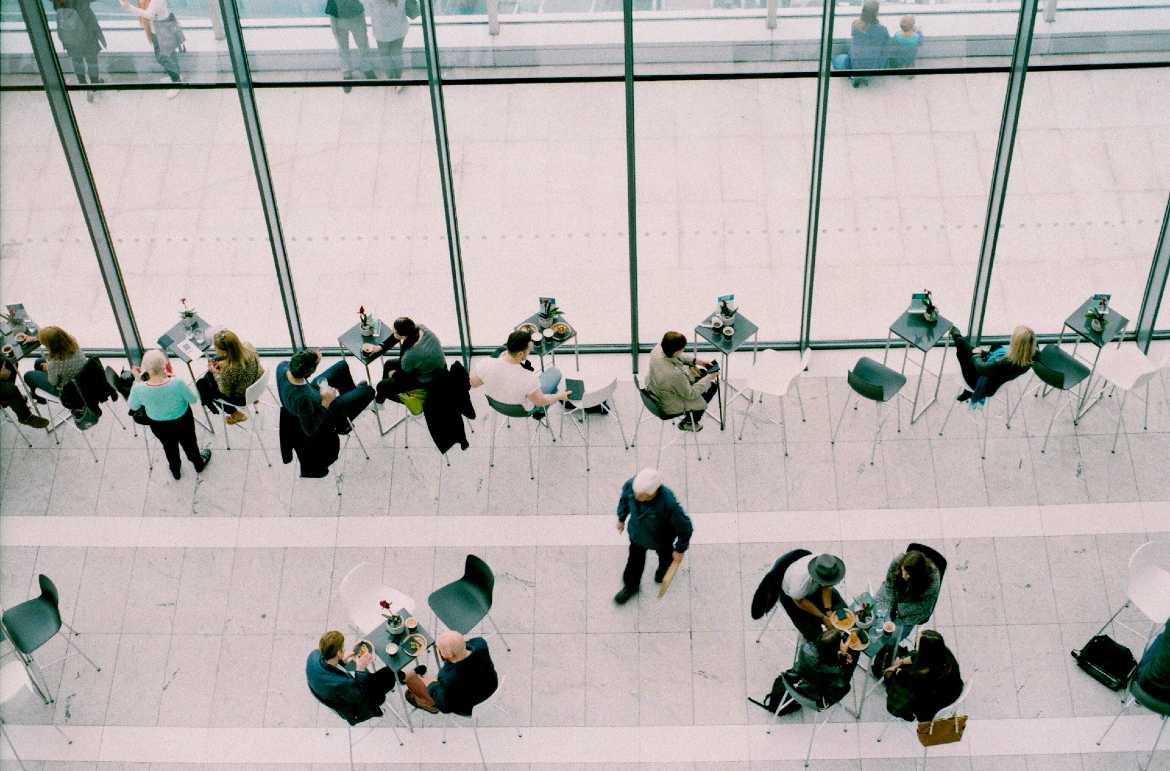 Effective Internal Communication – It's absolutely essential to keep the wheels of productivity moving at your workplace! A synergetic system of communication can bring about a huge positive transformation to the work environment, keeping employees strongly engaged and connected to their organization.
Today many companies have a diverse and distributed workforce, and it is important to keep them aligned to organizational goals through consistent corporate communication. Thankfully there are a number of ways to improve company communications, and they will definitely have a progressive impact on your bottom line results:
1. Encourage Information Sharing – Keep the pathways of information flowing with a constant barrage of content sharing. Internal communication helps in making employees feel valued at their workplace and involves them in daily operational matters. Inspire confidence and create a transparent work culture by open two-way communication between the organizational hierarchy. Encourage originality and push your employees to get creative in sharing content with colleagues, superiors and team members. Not only will this generate more energy and purpose behind communication, but also propagate the sharing of valuable insights that will be beneficial to the business. Continuous streams of relevant communication will go a long way in stimulating employees to excel across spectrums.
2. Keep it Constant – Company communication initiatives have to be regular and concerted in their effort to bind together various work teams towards a common path. A communication schedule should be adhered to for distributing critical information to employees. Updating a calendar is a great way to keep everyone updated about important corporate communication. Weekly meetings, video updates, monthly newsletters and quarterly team reviews – whatever communication efforts work for your company should follow a consistent time schedule so that employees can know what is expected of them. Incorporate reliable communication habits to ensure your workers have a profound participation in decision making and organizational functioning.
3. Use the Best Communication Tools –
In a survey by Prescient Digital Media, only 13% of employees reported participating in their intranet daily—31% said they never do.
There are a mind-boggling number of communication tools and software that are available today in the market, and they can greatly help in internal collaboration. It's important to utilize supportive technology that enables you to disseminate vital information to large groups of employees with a personal touch. Stop using traditional methods and generate interest by adopting employee-friendly, informal and inventive communication channels. Using customized apps facilitates centralization of communication, making it easy for everyone to be in touch at all times.
4. Measure the Impact of Internal Communication – It's not enough to just keep connecting regularly with your employees; taking regular feedback from them about internal communication efforts is also necessary.
A survey conducted by Poppulo revealed that over 60% of internal communicators are still not measuring impact of their communication on productivity.
So, what can be done to know if your communication strategy is working? A few possibilities include taking surveys, using analytical tools, gathering informal responses and having a suggestion box. Ask employees to brainstorm and come up with innovative methods that they feel may strengthen internal collaboration. Implement constructive feedback and solve grievances about ineffective communication policies to bring about an affirmative difference.
5. Harness Social Technology – Social media could be the game changer in your company communications master plan. Simplify curated content sharing by empowering employees with the option to connect through networks such as Facebook, Twitter, LinkedIn, Pinterest and Instagram. Using social platforms will not only largely magnify your brand's visibility in a public forum, but also motivate your workforce to communicate informally like friends/family. Enterprise social networking is also an excellent way to cultivate engagement amongst staff and keep them informally connected. Use digital space to announce company initiatives, showcase your company blog or generate a buzz about social events. Social media technology can be leveraged as the perfect vehicle to boost internal communication and notch up productivity levels.
Whatever the size of your business, it's high time you start using internal communication to your advantage by adopting a tactical approach. Inspire the change, and watch your performance levels surge up the charts!
You can Contact SOCXO to get customized solutions for employee engagement.