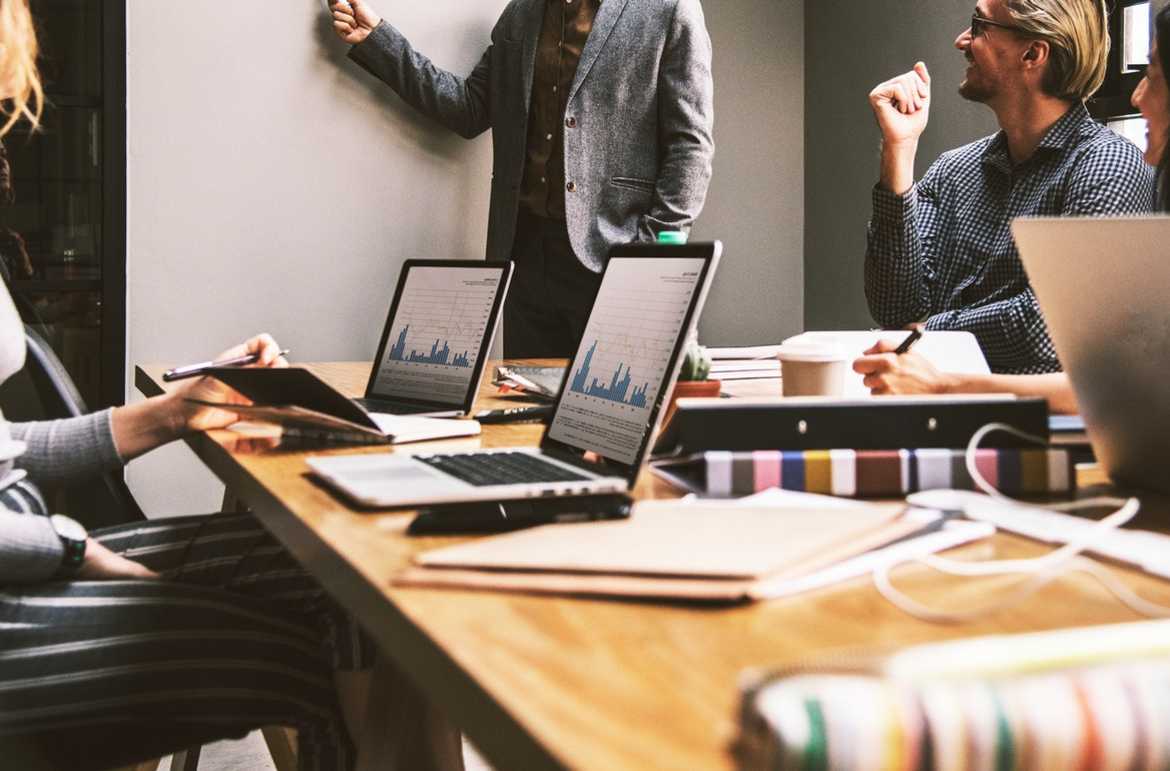 Social selling – it's a word, all of us have heard in recent times and one that has created quite a stir in the marketing world. Traditional B2B outbound sales have become less effective in a digitally bombarded market, and a social selling strategy is now an important component in a professional sales toolbox.
The modern buyer wants to embark on a self-guided sales journey and form opinions based on peer-reviews, third-party validation, and online content. Social selling can be a complete game changer in helping you reach out to your target audience and form a strong brand connection.
What is Social Selling?
Social selling is the process of using social media to form meaningful connections with your buyers and aims at creating direct one-to-one relationships. Sharing relevant content with prospective buyers and engaging them through social media to generate business interest is the core of social selling.
If your business has a Facebook, Twitter, LinkedIn or Pinterest page, get there to find, understand and bond with prospective clients – it can transform your brand image dramatically.
Why Should Your Business Get on The Social Selling Bandwagon?
A recent survey by LinkedIn revealed that salespeople who rely on social selling tools are 51% more likely to achieve their sales targets.
It's time for you to formulate a social selling program that works for your brand. Here are some compelling reasons why your organization should care about social selling:
Social Selling Builds Authentic Relationships
One of the key steps for long-term business success is to nurture genuine relationships with your customers. Social selling enables you to establish direct conversations with your customers and engage them with specially crafted content about your brand.
Many potential customers use social media platforms to voice their needs, clarify doubts and interact with the brand. Aim at forming a personal bond with customers, stay in touch regularly, appreciate what they have to say and focus on cultivating strong associations.
Social selling will greatly help you in gaining familiarity with prospective clients and make your valued customers enjoy the entire sales experience.
Brand Recognition
One of the biggest challenges in today's hyper-competitive business arena is to forge a distinctive identity for your brand that generates instant consumer recall. Social selling is a great way to promote your brand and get your name out in the digital space.
Having a strong online presence through social selling cleans up your brand image and helps you gain credibility in the eyes of potential customers. Share original content, talk individually to consumers, invite personal feedback and respond to queries – it can all be done at the click of a button and make people aware of your brand message.
So go ahead, engage in social communication to magnify your organization's reputation in a positive manner and create a powerful digital sales persona.
Competitor Differentiation
A whopping 90% of top sales professionals are using social selling tools and the best-performing companies are using social selling as a full-fledged sales competency to reach their desired numbers.
Separate yourself from the pack of competitors in the industry and utilize social vehicles to form a bond with your clients. Social selling will help you generate and convert leads proactively, and you will stand out among rival players in the market by having a direct two-way communication going with your prized customers.
Your competitors are already social selling; it's high time that you equip your sales team with the power of social media platforms to communicate with your customers and change the wheels of your sales story.
Maximize on Lead Generation
Social selling is a revenue booster and can help you increase your leads colossally! Once your brand creates a strong social presence, it becomes simple for you to capture new prospective customers, monitor their requirements and convert them to loyal adopters.
Social selling can massively shorten the sales cycle by reducing the time spent on research phase. Buyers engage in frequent conversations to get feedback, reviews and value-added responses from sellers to come to fast buying decisions.
Take action on inquiries from potential customers and respond to them with relevant content to build a lifelong relationship of trust. Leads are the crux of any successful business, and social selling tools can help to amass a wealth of leads to turnaround your sales!
Social selling is the future of marketing – it is a scalable solution that will lead to long-term sustainable growth. So, it's high time you start using social media channels as your organization's main sales pipeline and watch your sales soar up.
You can CONTACT SOCXO to get customized solutions for Social Selling.