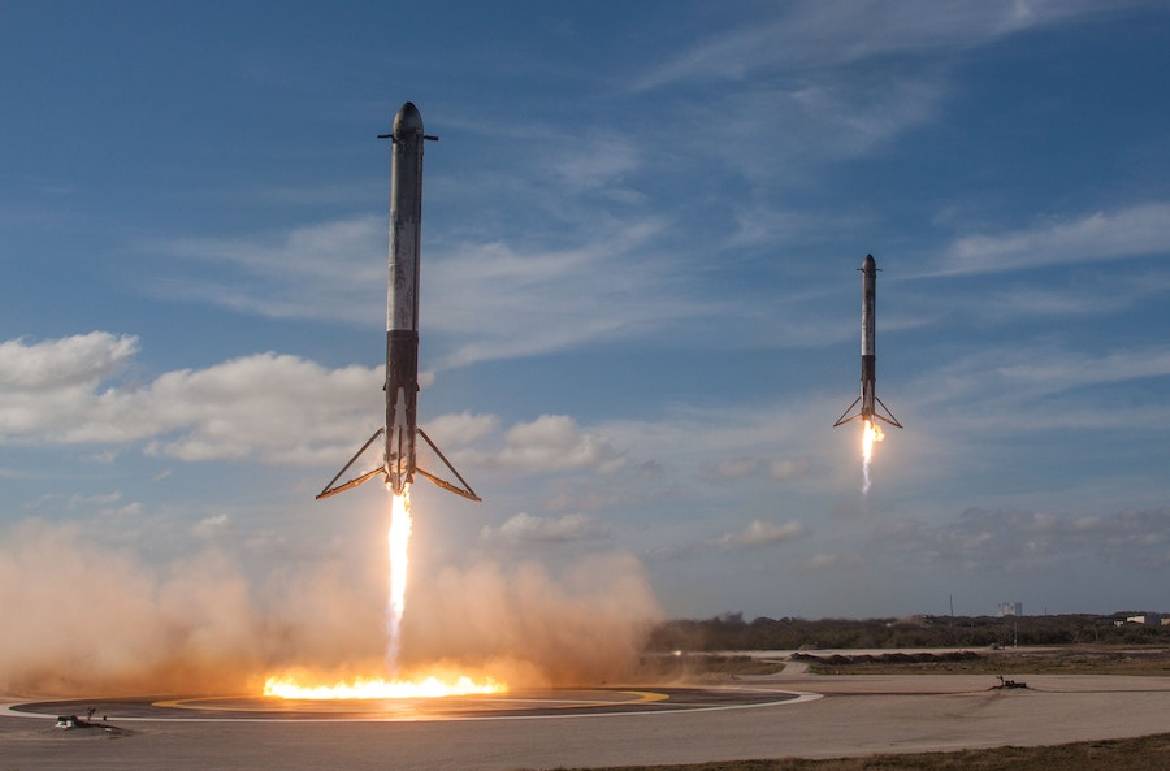 Growth Hacking is much less a freak chance than it is the result of a series of deliberate steps taken to expand exponentially. One of them is a focussing your attention to drive business growth through Brand Advocacy. This could be your tool to build organic Social Media Engagement. Imagine this, how would you like to get a high five on interactions as a brand and business?
In the era of growth hacking and hyper-valued, now-normal unicorns, that's all that anyone really cares about. Uber, Netflix, Amazon, AirBnB – the list is endless. If you've learned anything about the companies that are making the headlines these days, it's that they're all making nearly 90° growth curves seem like a walk in the park.
Gone are the times when companies worked by five or 10-year growth plans, taking stock every month or quarter. Also, equally non newsworthy is a sustained annual growth of about 30%, which till even five years ago was a sign of good health. Sure, the growth was more a spectrum than a point, with service companies usually finding themselves on the lower side of it (since they rely heavily on finding, training, and retaining the right talent), and product companies lying on the higher side of it.
Hypergrowth companies, however, are a relatively new-age breed of companies that do not rely excessively on either talent or getting a physical product to market. Seeming unshackled of two major growth pressures, they grow at an explosive pace and nearly boundlessly, achieving billion-dollar valuations within the first year or two of their inception. Since the only focus is growth at scale regardless of nearly all normal limitations, hypergrowth can be achieved in several ways, depending on business priorities.
Obviously, this means that large companies with fancier financial backing may have access to more opportunities than smaller companies with limited resources do. But does that mean that smaller companies can't compete? No way. All you need to do is have a finger on your customers' pulse.
These are weird times, with marketers looking forward while looking back for building Social Media Engagement.
With nearly illogical growth metrics to achieve, marketers are beginning to realize the paradox of their situation – on one hand, even the latest approaches such as digital marketing are rendered as good as traditional in the face of their looming goals. On the other hand, the focus has shifted back to an age-old one – that of customer trust.
Enter brand advocacy, one of the most effective marketing approaches to accelerated, scalable, organic growth. Simply put, it is the practice of leveraging the social networks of a brand's advocates – including its own employees, customers, partners, influencers, and fans – to spread the word about its awesomeness. But what exactly is it to try and drive organic social media engagement effectively? Let's break it down.
It's data-driven.
In these hypercompetitive times, there's literally no excuse for not knowing anything – whether it's which of your campaigns are the most (or least) effective, what your organic reach is, or what your customers need (or for that matter, even want). Brand advocacy helps you identify all that, and then some. Throw in your Google Analytics, and you also have precious insights into why something is or isn't working – which affords you the opportunity to decide what to do about it. The best part? This means that brand advocacy is sustainable. Yes, data isn't just for the industry giants. It's also for you (and here's a tip – it isn't just for marketing, either. It's for everything – from improving machine/ process/ operational efficiency to enhancing customer experience). To boot you already are pushing the social media engagement through paid marketing. But, as the Edelman Trust barometer has consistently marked out, people trust people more than brands.
It's trustworthy and powerful.
Since brand advocacy leverages advocates' existing social networks, the trust factor is much higher than say cold calling a prospect out of the blue, or e-mailing a mined contact. A recommendation from a trusted acquaintance has a 50x higher chance of ending in a conversion than, say, a general brand advertisement does. What's more, customers aren't bound to a brand in any way other than by their experience with it. Thus, their support comes across as genuine, with the result that it works as a powerful influencer over prospects. Similarly, employees who share inside peeks into a brand humanize it for customers. And when customers relate more with a brand, it results in increased engagement, loyalty, and yes – sales. Take that as an improvement on business growth.
It's relatively inexpensive, and rakes in a relatively high ROI.
Brand advocacy largely leverages earlier investments in product development, employee, channel and customer experience. It's only if employees are happy, they can make customers happy. And if they're happy, they'll talk about you without even being prompted to – leading to new, relevant customer acquisition possible on scale. While also contributing to a much higher customer value through their continued patronage.
Voila, there's ROI for you. According to Frederick Reichheld, best-selling author of The Loyalty Effect: The Hidden Force Behind Growth, Profits and Lasting Value, brand advocates not only outspend regular customers multifold, but also offer much more profitability than them. Thus, brand advocacy is a much more cost-effective strategy than most other traditional marketing tactics. When you rally behind the power of trusted people networks the result is a higher or more qualitative social media engagement.
It's scalable.
With the right advocacy marketing platform, you achieve the scalability to reach and mobilize an unlimited number of advocates and prospects, while also generating good-quality, sharable content – also at scale. When you're feeding the loop this way, the only way your advocacy will go is up. In essence, an advocacy marketing program allows you to attract, organize, empower, reward, and scale your advocates.
It offers the best of both worlds – long-term engagement and short-term fun.
The best part about advocacy marketing is that it's engaging for your customers, and fun for your advocates. Brand advocacy helps brands reach out and boost engagement throughout the business lifecycle. By connecting with your stakeholders, expressing appreciation for their comments, shares, and replies on social media, and requesting their honest feedback, brands establish a strong customer rapport that builds over time into long-term relationships – resulting in further engagement, loyalty, and ultimately, higher revenue. And, if the whole process is gamified, you get your advocates hooked to the program. A word of caution, though – while gamification is important, incentivization should be carefully planned out, and just maintained at a level to keep things interesting (as opposed to the whole program revolving around it).
It's infinitely amendable.
In a planned brand advocacy program, everything can be brought down to definite goals, metrics, and numbers. Add analytics into the mix, and you have very real, very achievable, and very actionable insights. You can then adjust your program on the fly for any of a variety of reasons – such as increasing brand awareness, targeting a new persona type, or generating a certain number of leads within a specified time.
It's organic.
Finally, advocates share your brand message naturally and willingly, while giving you access to a much larger and more relevant audience than you'd be able to target yourself. Thus, with minimal effort and initial investment, you gain an expansive network. And if you implement it properly, brand advocacy ensures that your advocates will continue to organically share your brand message(s) – thus helping you increase brand visibility, awareness and recognition among a forever-growing audience. Hard selling all the way is tough. Everyone is on the watch to drive organic business growth and that's where brand advocacy becomes a potent weapon for real social media engagement.
I get it, but why isn't my brand advocacy program working?
Despite your best efforts, your brand advocacy program might just not take off the way you wanted it to. Maybe your advocates aren't sharing content as much as you'd estimated they would, or perhaps their online engagement with your brand is on the lower side. Be warned, not everyone is going to neatly hop onboard.
If that's the case, don't lose faith – all you need to identify is where the system isn't working. All the issues you're likely to face can trace their roots back to a lack of support from one or more of the following parties:
Admin: Have you appointed and introduced your program admin to your advocate team? You need a name and face for you program – not just to convey details such as program goals, metrics, and rewards, but will also be the point of contact for all kinds of issue resolutions. Without this, it will be a challenge for your program to gain traction. It's crucial to have offline assistance to support a seamless implementation of your program online.
Executive team: If you want your employees to believe in your program, make no mistake – you absolutely need to foster a company culture that supports it. Do a quick check to find out – is your executive team already on social media? Do they post about your brand? Or do they frown at the use of social media at work? Unless you have a leadership team (preferably including a CEO) that believes in social media, it'll be difficult to portray the image of a company that believes in it. And without this critical buy-in, your program is going to be left struggling to achieve acceptable success.
Employees: This is a slightly tricky one. Lack of employee support stems from inadequate activation, or engagement, or both. In all likelihood, the reason is inadequate or inappropriate incentivization. Unless you capture and retain employee interest, your advocacy program is doomed to fail. So what do you do? You find out what makes your employees tick. What are their broad interests? Movies, shopping, or celebratory dinners? Or do they prefer recognition over rewards? Design your program based on your discoveries, and make sure that incentives aren't overly difficult to achieve. Try this ebook that explains why Employee Engagement comes first before Advocacy. Or this post which is perhaps the most comprehensive guide to employee advocacy. Go ahead and check them out.
Policy: Social Media is changing very fast. And therefore policies within the company on use of social media are important not just as a protective cover, but also as a means to enabling employees to share content and build trust. What's possible now is what the policy should reflect. Here's a ebook that you might find helpful while re-visiting your social media policy.
External advocates: If your customers, partners, or other external advocates aren't vouching for you, chances are either they don't believe in you, or they don't believe in your content. Either way, it's time for some housekeeping. Reach out to customers and elicit feedback – how would they rate their customer experience with you? Are they delighted, or are you falling short somewhere? The rule here is that you're aiming for delighted. Anything but, and you need to probe further. Where did you fail to meet expectations? Is it your product (or service) or your customer support that went wrong? No doubt, it's a painful, long drawn-out process, but unless you find these things out, your program would never work. Then there's the possibility that you've nailed your customer experience – in which case, your content is the culprit. Here's what you should check for in that case: Are you curating great content? Is it relevant, engaging, and above all, insightful? Does it incorporate a variety of perspectives and formats, and is it distributed via the right social platforms? One of the most critical components of a successful advocacy program is a strong content strategy. While a lot is being spoken about customers and fans, little thought is being given to our partners. Here's a post which specifically talks about Partner Advocacy.
Vendor: Finally, there's the vendor's role to consider. Your vendor should play the role of a partner – one that provides you with a great platform tailored to your needs, as well as sticks around after. In other words, your vendor should provide you with all the support you need to get you up and running, and also, when the time comes, help you scale for growth. While scouting around for a vendor, stay away from ones that simply try to sell you their software. Look for vendors who are in it for the long haul. If you and your vendor don't have a long-term vision in mind while entering into a relationship, be warned – you're setting yourself up for completely avoidable disappointment and frustration on both sides.
Who's getting it right? 2 great examples
While one could quote many examples, we found these two brands walking the talk with a no nonsense approach.
Tesla
Tesla, leverages its customer love like a pro. Their fans are diehard advocates for the brand. the /r/teslamotors reddit boasts over 600,000 subscribers. The brand, with its mission to "accelerate the world's transition to sustainable energy," has clearly struck a chord with believers. And in its trademark, innovative way they found a great way to mobilize new customers – via its existing loyal ones. Way back in 2015, CEO Elon Musk announced the "Tesla referral program," which would benefit both existing customers as well as the referred ones $1,000 on new orders. And that wasn't all.
The existing customers had more to look forward to if they successfully referred 10 new customers – the right to buy a limited edition Founder Series of Tesla's Model X SUV that was unavailable to the public. That's still not all, the first person to do all this? The vehicle was theirs for free. If that isn't motivation, we don't know what is.
Cisco
When the tech giant realized that it had a large number of advocates who enjoyed showcasing their networking expertise, it came up with an idea to leverage the love. They launched the Cisco Champions program, a community aimed at nurturing and engaging technical influencers who love to discuss technology and share their learnings.
The program encouraged Advocates to contribute to Cisco's blog, participate in weekly podcasts, take part in #CiscoChat on Twitter, and be part of the brand's Engineers Unplugged video series. It was a huge success, and drew a lot of attention and engagements across a variety of channels.
And we're ready for lift off!
Over the past few years, the number of hypergrowth companies across the world has been rapidly increasing. If you want to be one among them, you need to adopt the same mindset that they have – and focus on expanding your business at the fastest pace possible, enabling skyrocketing growth rates year on year. Have you taken your first step yet?
Contact us for a demo and free trial of our platform and services to help you drive business growth through Brand Advocacy.