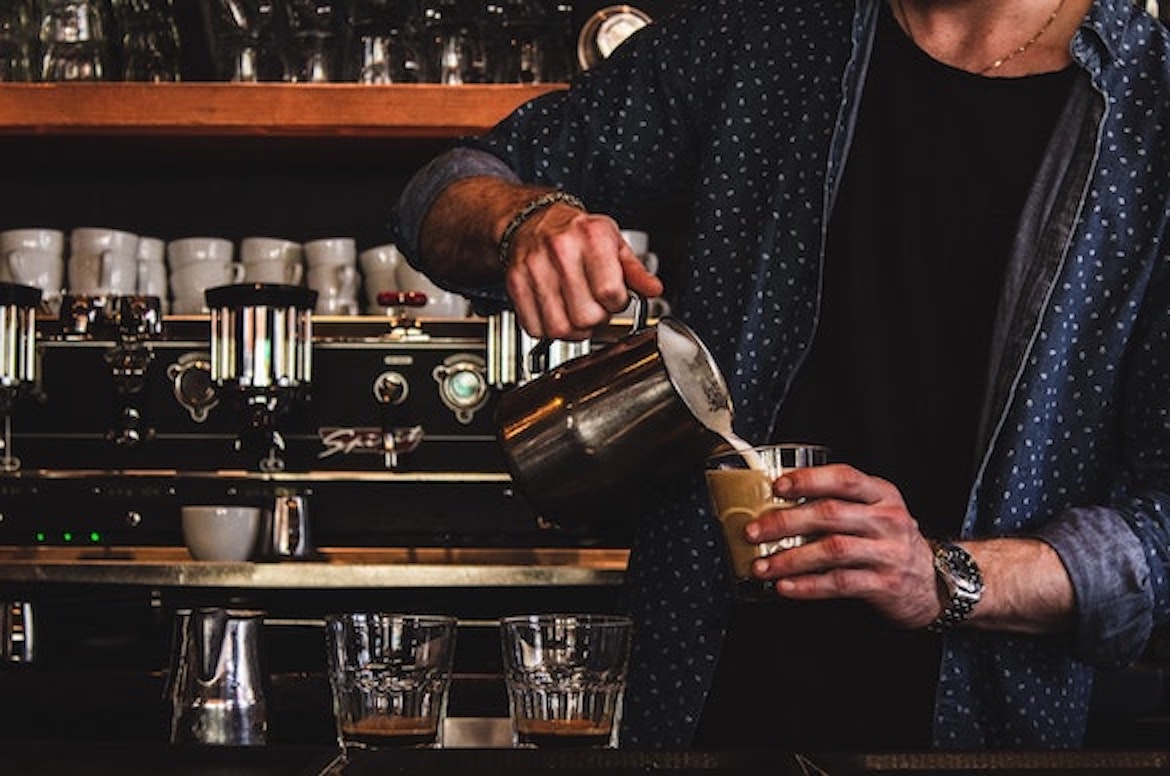 As we migrate from pure conventional marketing methods to hybrid new-age ones, employee branding stands out, especially when it comes to B2B marketing. The reputation of a business and the credibility it builds goes a long way in ensuring its success.
This is especially true for B2B marketing as the target audience is another business, with multiple decision-makers and a process of how a decision is arrived at. The credibility and reputation of a business can easily tilt the scales in your favor.
This reputation is majorly built by a business' employees. Apart from achieving conversions and successful marketing campaigns, a good reputation facilitates economical as well as effective hiring. In today's digital world, employer branding takes a front seat for digital marketing efforts. Get in on the brigade!
Employer Branding 101: A Quick Glance
If you don't wish to read the whole article, jump to specific sections by clicking on it (you're welcome):
What Is Employer Branding?
We could try and explain what employer branding means; however, Mr. William Tincup, the President at Recruiting Daily, does a much better job. He says:
"When asked the question, what is employer branding? My answer is simple, what's the feeling you want candidates to have about your brand? That feeling. That feeling that permeates your organization… one part values, one part culture, one part experiences… in essence, employer brand is your unique scent."
As poetic as it may sound, it is every bit true. Think of employer branding as your company's unique identity/first impression/differentiating factor from the prospective candidate/former employee/current employee's viewpoint. At the end of the day, let's remember it is not the foosball table or spa Wednesdays that's going to strike a chord with potential talent; it is your organization's ability to "click" with the talent's core ethics and beliefs.
And once you have done that, it is about projecting that image that your employees have built for your company and making employee branding an important part of your B2B marketing strategy. Nothing sells better than the truth and people's experiences.
But, Why Bother About Employer Branding?
At this point, you might be wondering:
"Why should I invest in employer branding when I already have a competent HR/marketing team in place?"
A fair question, with a number of compelling answers that can be divided into two broad categories:
A. Boost to B2B marketing:
You can soar your online reputation, which is EVERYTHING: People today are socially scrutinizing your Employer Brand – via company reviews, recommendations, and the most random of conversations about your business they can find online. According to data, "75% of candidates research a company's reputation before applying for a job opening." In fact, further research suggests that "75% of Americans would not take a job with a company that had a bad reputation, even if they were unemployed." Plus, a staggering "92% of people would consider changing jobs if offered a role with a company with an excellent corporate reputation." That's the power of online employer branding in a nutshell.
You can build trust: An employee is a mirror of the company for most. Employee branding helps another business see how you treat your employees. This builds trust. Most businesses today do not just trust a salesperson or what they see on a company's social media accounts. They like to do their own research online. This is where employee branding will help you build trust.
B. Effective and economical hiring:
You get access to the best talent, and your hiring process speeds up: As per research by LinkedIn, "Companies with strong employer branding see 50% more qualified applicants and take 1-2x faster to hire." The logic here is simple. People WANT to work for your business, bringing down your recruitment costs.
It offers cost benefits and reduces turnover: The same LinkedIn survey claims that "A strong employer brand reduces turnover by 28% and cost per hire by 50%."
Actionable Takeaway: This one's a no-brainer. If you wish to attract and retain top talent, you need to have a rock-solid employer branding initiative in place that can 'charm' the hell out of your prospective employees.
How To Establish A Powerful Employer Brand
We've understood what employer branding entails and why you should consider it, let's move onto the "how-to" part: How can you establish an employer branding program? Here's a quick breakdown:
Step 1: Obsessively focus on your company's vision, mission, goals, and values to build an effective, in sync, and cohesive employee program framework and strategy.
Step 2: Brainstorm on your unique employer value proposition(s) (EVP) that demonstrate what employees stand to gain by associating with you. Also, make sure to define the channels and candidate touch-points (such as company website, online professional networks, social media, etc.) Here's an excellent example of a well-defined EVP:
Step 3: Flaunt (and don't be shy) the above-mentioned propositions as your marketing message across your website, social profiles, recruitment collateral, the works.
Step 4: Invest in the right tools to help you manage various aspects of the content, communication, and sharing, and make everyone's life easier.
Top 6 Best-Practices For An Amazing Employer Branding Program
In this section, I'll quickly run you through the top-6 best-practices in my experience:
1. Take A Long, Hard Look At Your Employer Branding Program
First things first, look out for 'signs' that tell that your employee branding isn't working. Some tell-tale signs include:
You're being ghosted by potential candidates who skip interview appointments.
Your number of applicants, walk-ins, and new hires are dwindling.
You're witnessing more frequent than normal no-shows by employees on their first day of work.
Your online reviews about hiring are taking a hit.
Your employees don't seem engaged post branding.
2. Think Of Your Employer Brand In The Same Light As Your Corporate Brand.
Keep a hawk-eye on your online reputation. It is the first thing people check when doing their homework to get a scoop of the company's ins and out. Some obvious suggestions for employer review websites include Glassdoor's "Company Reviews" tab, Monster, Indeed, among others, which are famous for featuring brutally honest company reviews (like the one shown below):
Needless to say, you'll want to avoid such discouraging reviews like the plague. To get you started, try these time-tested tips:
Treat these sites with the same dedication, effort, and energy as you do your LinkedIn company profile. Keep the reviews updated, interactive, and informative.
Align these sites to display a consistent image, vision, and culture as your corporate branding.
Always respond courteously, timely, and positively to people's comments. This small act demonstrates maturity and allows people to think that you care (a big plus, as shown below):
Handy tip: It's not just about keeping tabs on the online reviews, even if you are engaging in social recruiting (hiring through social media channels), you need to make sure that your brand's social 'image' remains credible, positive, and trustworthy.
3. Get Proactive About Asking Current Employees To Post Honest Reviews.
"9 out of 10 candidates would apply to a job when it's from an employer brand that's actively maintained."
Similar to how customers share feedback and reviews, your current employees can also spread the word by posting ratings, reviews, and discussions about why they enjoy working for you. Ask them to get into the specifics (to boost authenticity) about what's working for them. This could include:
Your 'open door' policy or great mentorship and career growth programs.
Something as quirky as "Bring your pet to work" Fridays or pizza Mondays.
Thoughtful gestures such as WFH blanket disbursements (a home-office fund of sorts) to ensure a healthy work-from-home environment.
Unwinding Zumba sessions to keep the team active and inspired.
You get the drift, right? Whatever the reason may be, the idea is to put the word out there and, well, flaunt it (without seeming too boastful, brash, or condescending). Insightful and authentic reviews such as these allow potential candidates to get a flavor of the company and help them understand your company a tab bit better.
Pro tip: Keep your reviews fresh and updated to keep your ratings high.
4. Converge Your Employer Branding, Marketing, And HR Efforts.
Let's face it. Employer branding isn't solely the HR department's responsibility; it requires your marketing team's buy-in. It takes coordinated and consistent effort by several teams and departments to make it work. So, rope in your marketing team to get the word out beyond the walls of your company and empower your teams to work together to sustain quality talent.
A collaborative work approach towards figuring out the best strategy, channel, target, and messaging will attract the right kind of talent for your company.
Long story short, the point we're driving home is this: Your employer branding strategy should be an integral part of a company's overall brand strategy. Your employer branding should draw on your corporate brand's value and reputation. So think – and plan – ahead and inspire teams to work together and take your employer branding to the next level.
5. Laser-Focus On Low Ratings.
Relentless (and mindless) pushing of branding and HR messages will not help you create a real connection with your audience. You need to stand out by active social listening. Here are some handy tips to get started:
Pay close attention to what others are saying about you (instead of solely focusing on what you're saying about your own brand).
Leverage actionable insights from online conversations to iron out those wrinkles you're otherwise (and naturally) unaware of.
Respond timely and respectfully, allowing people to know that you actually care about what they think.
6. Take It Easy, Breathe, And Start A New Relationship On The Right Foot
At its core, employer branding is all about engaging with your current employees in a fun and interactive capacity while benefitting from the latter's advocacy. So how can you drive impactful employee advocacy? Here are some ideas that can drive a purposeful and engaged employer branding program:
Parade your values: There are plenty of opportunities for a company to demonstrate (quite literally) their core values – from bespoke hoodies and t-shirts to custom backpacks and spiral diaries, there are plenty of options to explore. This small yet significant effort also helps you get marketing reach – a win-win for all.
Get your employees to go 'social': A wildly popular tactic, several organizations use social media advocacy to further their employer branding efforts and boost organic growth. A word of caution: Make sure to control the content via a good platform to avoid unnecessary damage to your brand's reputation.
Post employee videos: Encourage your HR team to create job preview videos featuring existing employees. As long as the videos are realistic, you'll be able to generate interest among potential candidates.
Pro tip: Make the videos freely accessible and keep them short (about 30-seconds long). You can have employees answer a couple of questions relevant to prospective hires or just make a fun video on the company's hiring and corporate culture. Alternatively, you can also demonstrate your company's core beliefs and values so that potential employees feel encouraged to join your company and work towards a larger purpose.
Check out this ebook which talks about employee engagement as the first step towards build positive advocacy for your business.
Brands That Take Employer Branding Seriously
1. Accenture:
While Accenture has its own 'Federal Employee Branding Strategy Solutions', their campaign #InclusionStartsWithI was uber-successful. Accenture commanded respect by promoting diversity and inclusion at the workplace by creating a video where its employees spoke about their struggles openly. This worked well from the standpoint of talent acquisition and B2B marketing.
2. Salesforce:
This B2B brand aces its employer branding program by leveraging the #dreamjob hashtag via real stories posted by real people on Instagram. This shows how the company is an ideal place for people to work, which leads to the deduction in their target audience's mind that Salesforce practices its core values and has happy employees. Both of these things translate into high work productivity.
3. Microsoft:
Microsoft, that is known to be both a B2B and a B2C brand, ran a beautiful employee branding campaign called 'Microsoft Life'. The company invited its employees to write about their experiences while working with Microsoft. This helped Microsoft re-establish itself as a leader in a constantly evolving field and showcase its workspaces as places where employees thrive. This helped Microsoft attract younger talent because it came off as a 'cool' place to work at.
Closing Thoughts
An article by Tom Laine, who was one of the top voices of LinkedIn in 2019, a B2B marketer and an employee branding expert, had an interesting headline. The headline read — 'Stop employer branding, start employee branding.'
In today's digital era, it's fast becoming common for Talent to choose Employers, not the other way around.
A lot has been spoken about the importance of product branding but it's time organizations looked 'inwards' and amped up their employer branding efforts. In other words, organizations need to compete for talent by differentiating their employee experience. In today's era of smart working, remember that:
– The most talented candidates consider working for companies that they 'believe' in, and know to be great places to work for.
– They want to work 'with' a company, not for it.
– They want to be regarded as equal contributors in your organization, working towards a shared vision and goal.
With these important tips in mind, get cracking on your employer branding strategy, and attract talent that's the stuff of legends. Build an employer brand based on multiple employee brands. Remember, your employees make your business what it is!