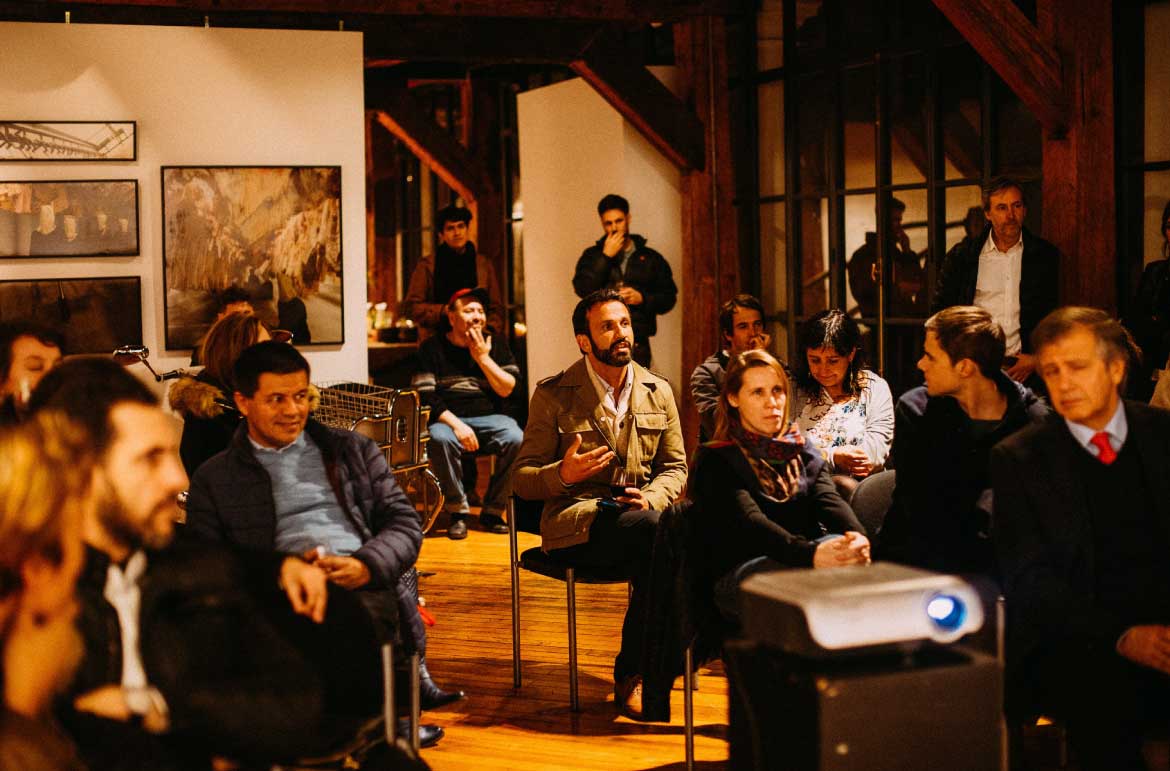 Introduction
Marketing must evolve with time.
Trends that drove marketing strategies a year ago are no longer as effective because the consumer mindset has shifted. An effective marketing strategy considers the trends and consumer preferences that prevail in the current time – and presently, influencer marketing is going downwards on the curve.
With that said, a more reliable, accessible, and ready alternative to influencer marketing is sitting right underneath your nose: your very own employees. Turning your employees into active channels of subtle marketing has more advantages than you can imagine. For example:
Delivery of vetted brand information that your consumers can trust with their eyes closed
Displaying company culture as a means to validate a product through relatable posts
Establishing a way to reach your consumers on a more intimate level than bland marketing through third parties (like social media influencers)
"Employee influencers," today have better chances of succeeding at marketing a product to customers today as compared to social media influencers. A study by Bazaarvoice validates that establishing consumers find marketing from micro-influencers (employees) more relatable, authentic, and genuine.
Dell really shows you how it's done; the company encourages its employees to share what inspires them on brand channels. 80% of Dell's posts talk about employees being motivated, inspired, and engaging with technology – only 20% of the content is dedicated to the brand itself. They have penned a detailed strategy, complete with its standard operating protocol and employee training (to become influencers for the brand) to achieve growth in customer loyalties.
Let's break it down in detail – get familiar with an "employee influencer" and how such a person can help your brand project your company's mission to the world.
Index
Who is an Employee Influencer?
Types of Employee Influencers
Why Cultivate Employee Influencers?
The Power of Employee Influencers
Handy Tips to Empower Employees to Be Better Influencers
Brands That Do it Right
Who is an Employee Influencer?
What is the first requirement from an influencer to market your brand?
They must know what the product is about, what your brand stands for, and how you need to market this to the world.
Aren't your own employees better suited to this than an outsider influencer?
Employee influencers are the employees that you have selected and trained to participate in engaging your clients and consumers.
Social media influencers can be selected, onboarded, and leveraged for marketing, but they aren't the ones driving the trend today. All of the requirements that your brand seeks for influencer marketing are already vested in your own employees:
They know about the product in great detail – what inspired its creation, how it was designed, how it evolved, what it can do for the customers, and why it matters to the company.
They are considered highly vetted, trustworthy sources of information because they are engaged with the very brand that created the product. Customers won't let this go unnoticed.
Employees already embody the brand voice and culture in everything they do for it. It shows in the messages they send to their clients and customers.
If you look at a report by Weber Shandwick, you will realize how effective employee influencers can be in addressing relevant audiences for marketing. 88% of your employees use social media daily, and 50% post messages about the brand on these platforms. If this social media presence and communication can be leveraged to establish a steady, robust marketing channel, your brand would then be in a position to improve its public image and standing drastically.
Employee influencers have an undeniable potential to solidify your brand in its niche by bringing you more interested customers and fewer cold leads.
Types of Employee Influencers
If you go into the deeper details of your employees' social networks, you will discover that quite a few of them – even more so at the senior positions – have a good base of followers on their social media accounts. Whether Twitter or LinkedIn, Facebook or Instagram, your employees are active on these platforms, have a good 1,000+ followers there who trust them, and can help your brand be seen and heard among these circles.
To identify your opportunities for addressing this crowd, you must categorize your employees into four distinct groups. This grouping helps you designate realistic employee influencer goals to each category that aligns with their social activity and following.
The Silent Participator
The employees at your firm with under 1,000 social connections online can be categorized under this head. They have social media accounts on various platforms; however, they aren't very active. Their posting frequency is relatively low, and engagement with their followers (or those they follow) is also less frequent.
The silent participators may not be enthusiastic about proactively reaching out to new industry professionals in their niche through social media and engaging or networking with more people online. However, with the right stimulus, they can be conditioned to increase their influence online little by little.
While these employees don't crave recognition or attention, the silent participators are a special kind of employee influencers who are more engaged and driven internally. You may find this category of employees cheering their social-active counterparts, supporting them in their outwards ventures. This is highly positive reinforcement, especially since it is peer-to-peer, and can be leveraged to create a line of reinforcers in your employee influencers' marketing strategies.
One way to make them more active online is to make the brand communications simpler for them to execute.
The Engager
The next slab of your employee influencers is one step ahead of the silent participators. These are the employees with a follower base of between 1,000 and 2,000 followers.
As the name suggests, the Engager is an employee influencer with a well-defined and active social media profile on one or more platforms. They make and share posts fairly regularly on their platforms – and most of the content they post or share is relevant to their work or interests.
The employees in this category like to engage with other similar professionals online and are unabashed about it, even though they may not know everyone in their social network personally. They find it easy to build and grow a professional network online and share their opinion or ideas with them more openly.
Thankfully, a good chunk of the employees at your company fits this bill, making it easier for you to train for employee influencer programs. They would take to it more readily and will be more interested and enthusiastic about sharing company news with their social peers.
However, with all the excitement and proactiveness, some caveats would need to be maintained with these employees to maintain social etiquette and the company policy of sharing authorized content.
The Thought Leader
The thought leader is a highly respected individual whose social activity is quite sought-after. These are the employees at your firm with over 3,000 connections on their social media networks.
Typically, the peers, co-workers, colleagues, team members, and even the seniors of a thought leader deem them to be experts in their field. They have exhaustive and hands-on experience doing what they do and have vetted, verified, and tested information to share with the world.
You can identify the thought leaders at your company by interviewing your employees to name one person they think is the go-to guy for something. The thought leaders at your company would be the employees frequently being sought by media houses for interviews, opinions, quotes, etc., on niche topics or by bloggers/podcasters for in-depth discussions. These professionals would also be highly active in attending and presenting at various seminars and conventions.
With that said, thought leaders aren't really active on social media per se. They have a larger following than most, but their drive towards knowledge keeps them away from social channels unless required.
With the right protocol that doesn't divert their attention away from their passion, the thought leader employee influencer can actually have significant sway on public opinion about your brand.
The Social Unicorn
Think Elon Musk. He is quite active on social media, and his follower base easily makes him a social unicorn. His tweets have a tremendous tangible impact on the market.
Posts by such employee influencers make a big splash in the online community. When leveraged correctly, they can be quite beneficial for a company. Forbes has compiled five top-ranking Musk tweets – while some could have been a bit more sophisticated, a few seek public opinion about decision-making for Tesla.
It isn't necessary that each organization would have a social unicorn; many don't. These individuals can singlehandedly drive the image of a company with the content they post on their social networks.
The social unicorn of your company would typically work with thousands upon thousands of followers who actively look at and share their content. They are the employees to whom people gravitate to and end up following the content they have to share.
These employee influencers can effectively drive your company's image any which way. For example, say that your firm wishes to initiate a sustainability drive in electronics. Instead of adopting the traditional marketing route, you decide to leverage your social unicorn to get that message across.
A simple tweet by this professional that says, "Hey! Our firm is now initiating a sustainability drive, so if you have any disused electronics, you can drop them off at the listed locations," is likely to grab the attention of a higher number of listening ears. It wouldn't be just another pamphlet caught in the wind; it would be a conscientious message from an industry leader who knows what he's doing.
With regard to Elon Musk, what do you think about Tesla through his tweets? In the image shown, Musk asks for public opinion on becoming a full-time influencer; quite a few people seem to have taken a keen interest. The bottom line is that social unicorns hold a good sway in public, and leveraging their social media accounts for marketing campaigns can be highly engaging and interactive.
Why Cultivate Employee Influencers?
There is no doubt now that employees can be more effective at achieving better and more favourable results from influencer activities than social media influencers. This is further solidified as a fact by the Edelman Trust Barometer. Edelman found that employees were the most trusted and credible spokespeople for addressing customer issues; they commanded a whopping 48% favour.
Moving forward from this point, leveraging employees to become the real influencers for your brand can help you gain consumer trust and better communicate your brand values to the world. Let's now look at some advantages of cultivating employee influencers.
Content That Speaks Quality
Your employees work with you for a reason – they know what the company is about and what it does. Given these facts, the content they share online on their social media accounts would be more qualitative.
While they would initially find it awkward to work according to your influencer program, the content would begin to get richer as soon as they get settled in.
Giving more liberty to your employees to share content and enrich it with their own ideas (screened for compliance with company policies, of course), they will begin to enjoy advocating the brand on their social network. This would work to create a circle of content sharing that gets richer in quality with each post made.
A Thriving Organic Network
According to a report by LinkedIn, the amassed strength of the social network of your employees is ten times larger than your company's brand channels. There are a few inferences to be drawn from this fact:
Employee influencer programs, when implemented effectively, can increase your audience outreach by as much as ten times
Leveraging your employees' social networks to engage with niche industry influencers would help your brand get competitive visibility and help you put things into perspective.
A good mesh of sharing high-quality, vetted content intricately interlinked on social media can be created. This happens when your employees share content from other influencers relevant to the industry with valuable insight that can benefit everyone. The content from your brand can also start doing rounds as soon as other niche influencers discover it.
Before long, your brand (through its employers) will be establishing an active, always-on engagement channel on social media with an expanded network of relevant professionals. This organic growth in visibility, in addition to the social validation that is much needed today, will help your brand truly benefit from its employee influencers.
Powerful, Engaging Outreach
Employee influencer programs require quite a push to get started. However, once the ball gets rolling, it becomes easier to find relevant, influential people interested in reading and sharing your brand's content.
As the quality of the content improves with time, and as the employee influencers turn into social amplifiers, your brand's outreach will begin to cause ripples in the social network that would be hard to ignore. It would become simpler for your content to reach the top-rated professionals of the niche on social networks.
Pro Tip: Before this happens, the necessary background prep must be done. Your brand must engage actively in social listening to understand what the professionals of your industry are talking about, what they are sharing with others, and the topics they would like to see more of. An employee influencer strategy can be put up based on this information, helping you go "viral" with your content at a better speed than otherwise.
The Power of Employee Influencers
Let's talk numbers. The power vested in employee influencers has the potential to generate tangible results:
Handy Tips to Empower Employees to Be Better Influencers
Your employees can benefit the company by being active on social media and advocating for your brand. In fact, according to the data published in Inc., employee influencers' activities on social media have the potential to boost web traffic by five times and gain 25 times more leads. These numbers are quite high – and there is no surprise that other brands are willing to cash in on them.
Let's now look at four ways you can empower your employee influencers.
1. What's in it for them?
A professional relationship is a give-and-take deal. If you need something done by a professional, you must pay them some remuneration. Similarly, employee influencer programs should be designed in a way that doesn't add another chore to the To-Do lists of your employees. They must not think of it as a pending task with a deadline.
To truly gain influential spokespeople in your employees, you need to show them the value they would gain from advocating for the brand they work for.
2. Let them own it
Merely succeeding in getting employees motivated to share company content isn't enough. Remember – quality can be achieved only when the creator owns his creation. Instead of spoon-feeding the shareable content to your employees, try working with a more liberal creative license with a compliance screen and authorization requirements. This way, the employees would be free to be creative with their content, and it would still follow company policy.
The result would be high-quality content backed by its creator, ready to interact with online.
3. Gamify the experience
Research by Zippia establishes that 72% of the employees admitted to being motivated toward a task if it was gamified. It enabled them to work harder for it. Attributing rewarding scores or recognition through badges, milestones, and even incentives can get your employees to share good content more frequently on social network.
Gamification also helps to improve engagement, so you can expect more driven employees advocating the brand.
4. Simple is Best
The best deterrent from doing something is a 1,000-page rule book. Avoid that in your employee influencer programs. Keep your guidelines simple enough to count on your fingers and remember by heart. Instead of laying down a consultancy handbook for employee advocacy, tell them verbally or through examples about what is okay to share and what isn't. "No naming, no shaming," or "Keep it purely technical" are some ways to do it.
Brands That Do It Right
Learning from examples is the best way to solidify the lesson. Here are two brands that nailed employee influencer strategies.
Starbucks
Rather than advertising and marketing how good their coffee is on social media, Starbucks onboarded its employees as "Partners" in Coffee and created a dedicated social media account for them (@starbuckspartners). Here, employees get to share everything they want related to coffee with a company-specified hashtag. It could be work experiences, a new coffee they tried, or how they spend a typical workday at Starbucks.
Reebok
Reebok has taken employee influencers to the next level by encouraging them to share social posts with the hashtag #FitAssCompany whenever they wear Reebok merchandise. This works to establish the brand as a real-world, validated performer with real people.
Source
In Closing
Employees are indispensable assets to your company. By polishing and honing them to take up the reigns of social media, your brand would be in a highly coveted, influential market position backed by solid, high-quality content and employee advocates vouching for its products.