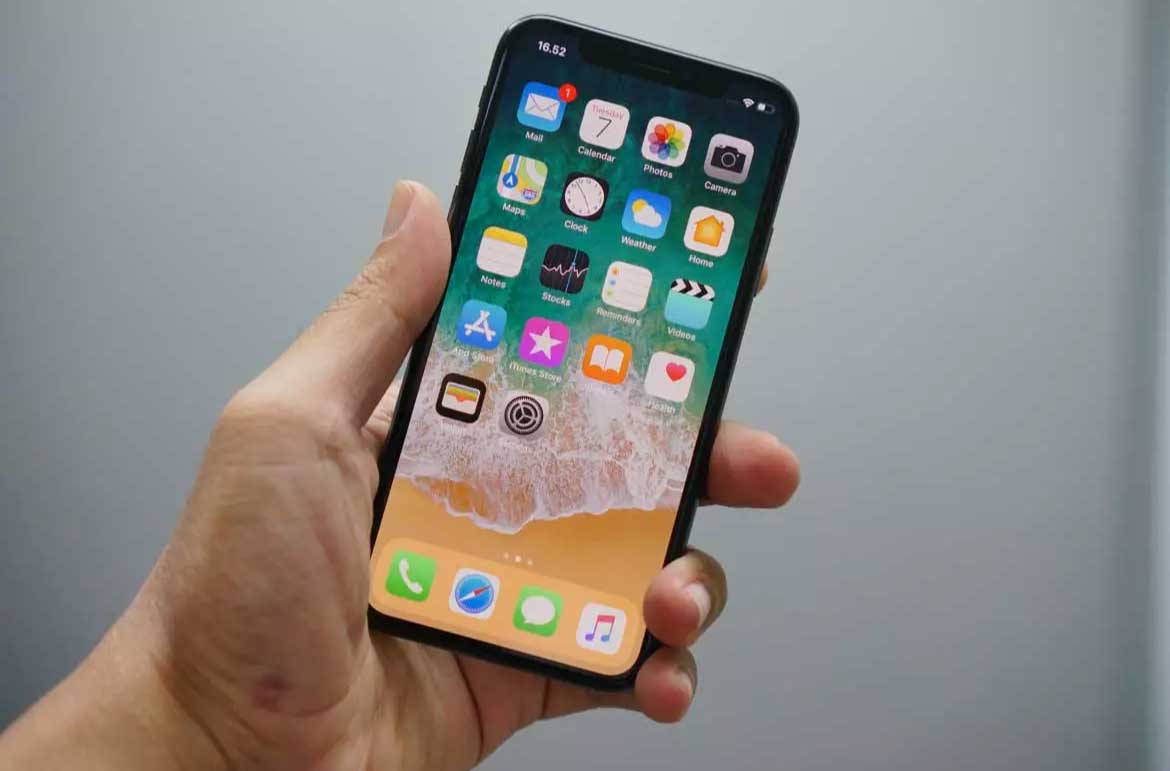 Introduction
Employee Apps have now assumed the centre stage in almost all spheres of our life, including the work-life of employees. A survey by Digital Strategy Consulting revealed that 60% of the employees in the UK used mobile-based applications for activities related to their work. In another finding by Samsung/Oxford Economics, a staggering 80% of the respondent IT executives admitted that employees were more effective in their respective work with the help of an employee app.
These aren't just mere numbers. A keener observation reveals that mobile applications or employee apps may engage the employees better in their workplaces and be a key driver of productivity.
Mobile applications also can be a unified platform for bridging generational gaps across the workforce of an organization. A Pew Research report established that 92%, 85%, and 67% of the Millennials, Gen-Xers, and Baby Boomers were accustomed to handling smartphones. This finding predisposes a workforce into being mobile-app ready.
Quintessentially, deploying a mobile application-based platform for the workforce of an organization, and equipping this platform with the resources, capabilities, and tools that the crew needs to perform well on their duties, can prove to be an investment worth considering. Employee apps can transform the way an organization functions.
Index:
What is an Employee App?
The Contemporary Significance of Employee Apps
Why Your Organization can Perform Better With an Employee App
Features of a Good Employee App
Tips to Facilitate Adoption of Employee App in Your Organization's Workflows
Using Socxo as an Employee App
Conclusion
What is an Employee App?
Employee apps are simple concepts. They are mobile applications developed to accomplish specific purposes in an organization:
Establishing a unified, singular channel for employee communications
Delivering organizational information to targeted employees or employee groups
Mobilization of the workforce through a single action
Encouraging employee engagement and advocacy
The essence of mobile applications today can be seen clearly in numbers: the same study by Digital Strategy Consulting also reveals that well over half the employees believe their organizations could speed up delivering apps for the workforce.
The fact of the matter is, while the deployment of employee apps is accelerated today, they have been around for quite some time now. The first-ever employee app to be deployed full scale was Staffbase in 2014. This application is targeted towards HR management and employee experience; today, you can develop an employee app for almost any objective your organization requires to be met.
A couple of the more modern examples of employee apps in successful use today include:
Slack, an employee app for efficient and organized communication through the democratization of information.
Emplus, an employee app for boosting employee engagement with features like employee surveys, rewards, recognition, and more.
Timecamp, an employee app for scheduling and productivity that leverages automated timers for worktime tracking.
There is no limit to the versatility of an employee app; it is entirely possible to develop one with customized functionality based on your organization's needs.
The Contemporary Significance of Employee Apps
While the pandemic pushed organizations worldwide to adopt digital technologies for business continuity, a practical problem reared its head. The push for digitalization resulted in an inundation of apps scattered across devices and workspaces (see this report by Society for Human Resource Management), which bred employee confusion regarding usage and preference. While remote meetings through the computer screen were rapidly rising, not all of them were on the same platform (some on Zoom, others on Microsoft Teams, still others on Google Meet).
Nadir Ali, the CEO of Inpixon (data intelligence), correctly identified the need for a unification of platforms: a singularity that allows things to come together and work in tandem.
Employee apps integrate and unify many business operations and functions, creating a harmonized environment that supports employees' remoteness and mobility. Consolidating the remote-friendliness and mobility features into an app that promotes pan-organizational communications is the first step towards achieving a meaningful solution that keeps matters organized.
The goal of an employee app today is not intrusively to push company notifications on employees, and to prevent hierarchical cascading of information with diluted essence and lost message. Creating a digital "gathering destination" for the entire organization that works meaningfully, as a body, in mobilizing assets and keeping everyone involved on the same page is the true goal of an employee app.
Additionally, employee apps enhance the effectiveness of communication within the workplace. Digging deeper into this statement, a Cision report highlights the shocking metrics derived from poor communication at work:
44% of the respondents report a difficulty or complete failure in completing projects.
25% report that they missed their performance goals.
18% report that a loss in sales occurred.
The writing is on the wall: a unified solution that targets communication, engagement, and information sharing is the need of the hour – and all these pain points can be effectively tackled through adopting an employee app.
Why Your Organization can Perform Better With an Employee App
Employee applications are all set to dominate business culture owing to their effectiveness in helping employees get things done. A GoodFirms report reinforces the statement, establishing that the most dominant apps on smartphones of 97% of the users are productivity-linked. The revolution to rid the employees of the hassles of being omnipresent on multiple channels/platforms has been set in motion with employee apps.
Listed below are a few compelling reasons to deploy an employee app at your organization.
1. Democratization and Unification of Information Resources
The nature of organizational information, the method of sharing, the routing, and the re-routing of company messages all build up into an avalanche of inefficiencies that could prove costly. To prevent delays and efficiencies in sharing company resources, employee apps provide a singular platform that allows access to information corresponding to the authorization level of the accessing employee.
2. Cohort-oriented, Personalized Communication and Messaging
An organization comprises people – people spanning multiple generations, multiple languages and ethnicities, and many other attributes that make each employee unique. Serving relevant, readily consumable information to each employee is made simpler through the personalization capabilities of employee apps.
3. Boost in Employee Engagement through Company Content
By leveraging push notifications, creative content, and appropriate times of day, employee apps can help boost employee engagement. Organizations repeatedly struggle with garnering the attention of their employees – employee apps can be used to get relevant company information across to them in an engaging, interactive manner.
4. Efficient Communication with Mobile, Remote Employees
The culture of remote and mobile work has caught on, and many organizations are attempting to perpetuate it to optimize costs. Employee apps deliver functionalities that catalyze business operations for a workforce that is constantly on the go or operating remotely. These employees can enjoy a deskless working experience, but they also have access to company data and resource on any device they carry with them.
5. Better User Experience with Usable Interfaces; Boost in Positive Employee Experience.
The importance of apps has increased in the contemporary world – modern apps are evolving and becoming more and more fluid to use. Today's employee apps also offer intuitive interfaces that are simple to use, logically understood, and feature mechanics (such as gamification) that keep the users engaged. Furthermore, the design of employee apps puts employee experience at the top of the priority list, making it a platform they would want to keep checking now and then.
6. Room for Creativity and Positive, Recreational Employee Engagement
Employee apps are a great way to imbue creativity and personalization into company communications. This is a functionality that often emails and other intranet facilities lack; through employee apps, organizations can create content relevant for an employee based on his geographic location, role at the company, interests, and much more. Additionally, at a personal level, the employee has the flexibility to customize his app interface based on usage specific to him. Research by Alive With Ideas reveals that 93% of communications specialists agree that creativity makes internal communications more engaging.
7. Improve Collaboration among Team Members and Between Teams
Teams today prefer to collaborate for work over popular instant messaging platforms, like WhatsApp. The emergence of such always-online messaging platforms has helped to streamline collaboration by many degrees. Employee apps embody this functionality better by consolidating the company's information and resources on the same platform, including instant messaging.
8. Open Podium
Employee apps are like an open podium for the workforce. Sharing meaningful information, interesting media and articles, making an announcement, or initiating a conversation with the management tier of the company becomes easier for the employees through an employee app. Promoting transparency through employee app becomes easier at organizational scales. This is supported by a Harvard Business Review study that established that open communications with seniors helped keep 70% of the employees more engaged in their work.
9. More Productivity, Less Stress
A shocking finding by the University of California Irvine revealed that after distraction, it takes an average of 20 minutes for an interrupted individual to get back to his work – and not without added stress and frustration. Imagine the losses. Employee apps give the workforce a unified interface to find all the information and resources they need, eliminating the loss of precious minutes spent looking for them in email history and repositories.
10. Promotes Camaraderie Between Co-workers
For larger organizations, employee apps are imperative to establish a "Connection" with the workforce through efficient communication and interaction channels without involving middlemen. The top-tier executives should have a way to get in touch with their workforce without involving mid-tier management.
11. Efficient Workforce Mobilization During Crisis
Every organization goes through some crisis sometimes. Employee apps allow the administration and management to quickly put troubleshooting teams together and mobilize the resources through a single platform. Everything can be done right on the app by sharing resources, communicating, progress, and time tracking.
12. Employee Advocacy
It is well-known that employees are the best advocates for any brand. Employee apps can feature tools that let the employees share news and happenings in the organization on their social media – encouraging voluntary advocacy for the business. This is one of the most important functionalities of employee apps as it helps build trust among clients and customers.
13. Employee Insights Through Engagement Over the App
It works well for an organization to know more about the people it employs. Employee apps come equipped with analytics features that help the organization derive engagement and productivity insights from any employee's activity on the app. What they are sharing, whom they are following in the organization, what company content they are consuming – this data helps the organization streamline its operations.
Features of a Good Employee App
Some employee apps are more efficient than others, and the reasons are many. The most important features that differentiate a sound employee app from its lighter counterparts are listed below.
Mobile-first. The way people consume information today has changed from using desktops to mobile phones. A good employee app is mobile-first, providing convenient access to company features in just a few touches.
Customizable as per brand values. Whether it your brand voice, colors, or even the culture inherent in your brand – an employee app should let you customize it to blend into your environment
Chat support. An employee app with robust chat support that lets employees connect and share within moments is a must-have
Instant messaging. Instant messaging is a broader avenue than simply chatting – it allows richer content to be shared among peers. Employee apps that support this function are eons ahead of others.
Sharing content and media. To establish efficient teamwork and instant collaboration, sharing of content, resources, information, and media is an imperative
Push notifications support. For company administrators to quickly update the entire workforce (in one go) of important information like changes in policies, upcoming events, or any other news, employee apps need to have push notifications.
Company news alert support. Achievements and accolades accumulated by a company are a thing to be shared. Good employee apps must support vivid news alerts features.
Employee training onboarding/signup support. Encouraging employee drive for learning new things is important – a good employee app gives them a simple way to search for new activities and sign up for them.
Training module resume support. Mere access to training modules isn't enough; the app needs to save an employee's progress through a module and send gentle reminders to come back and complete it.
Periodical survey support. A company makes itself a better place to be working through employee surveys. An employee app that doesn't support this feature is incomplete.
Notices/circular support. Communicating important information to employees is just as important as sharing achievements. Notices/circulars can be easily aired on good employee apps.
Pan-organizational contact directory. Collaboration is made much simpler for larger organizations by providing an in-app guide for employees to access when needed. A good employee app integrates contact information and enables one-touch communication features right there.
FAQ, DIY sections. A good employee app consists of "Help yourself" sections that empower employees to tackle minor setbacks themselves without involving other professionals, thus saving time.
Leaderboards, if applicable. In the case of social, recreational events (which almost all organizations host annually/semi-annually), it boosts employee competitiveness when the app supports leaderboards.
Search tool for pan-company content search. Having to ask the digital librarian for information is a long way to accessing it; a simple search tool in the company repository does the trick.
Compatible with all major mobile OS. Not everyone uses the same OS – an employee app architecture should be robust enough to support all the major ones.
App index. A good employee app should let its users jump directly to the content/activity they accessed the app for through hyperlinked indices to enhance user-friendliness.
Simple login (either with company ID or with thumb-scan or OTP, etc.). Employee apps should allow the users to integrate it with a singular, universal credential.
Multilingual app. Companies consist of different people; a good employee app supports multiple languages and lets its users choose the one they are comfortable with
Project-wise/team-wise calendar to see task progress. A good employee app promotes teamwork by letting the members schedule tasks on a calendar.
Tips to Facilitate Adoption of Employee App in Your Organization's Workflows
Introducing an employee app to your work environment is a sizeable overhaul; needless to say, it requires a little working-on to get it right. This entire exercise runs deeper than just purchasing a product of the market and introducing it to your workforce. Here are some ways you can get your employee app working the way you want.
1. It should be a optimal fit.
Employee apps serve a variety of purposes at an organization. Performing a needs analysis first helps you pinpoint the complex processes of your business, from where you can start to build a requirements checklist that the app needs to fulfil.
2. It should be customizable.
Stemming from the fact that not all organizations can fully adopt a cookie-cutter approach for deploying employee apps, your employee app must be customizable at all levels of the organizational hierarchy. The functions, features, and usability should be workable at the administrator and end-user levels.
3. It must have an intuitive user interface.
To enable cross-generational user-friendliness, the app should have an interface that is easy to understand. Not every generation is predisposed to the use of savvy mobile applications. Features like fluidity, intuitiveness, and gamification should be worked upon actively.
4. It must add value to your workflow.
While mobile applications are designed to draw attention and keep users engaged, your employee app should be prepared to blend into the workflows and assist productivity. Unless this can be achieved, assimilating it into the work environment will be a solid challenge.
5. You must advertise it internally.
Before the first launch, create some hype at the workplace regarding the employee app. Get users interested and look forward to exploring the product. It will help your organization ease into the adoption and onboarding process.
6. You need to refrain from using too many push notifications.
Push notifications are an effective way to get important (or urgent) news across. However, overusing them for menial information delivery will make them lose their essence. Instead of paying attention to the app, employees may stop it from running in the background to cut out the noise.
7. Managing work-chat preferences.
Make communication over the app fun for employees. Advertise the app's messaging platform as something interesting and capable of supporting professional interactions and resource-sharing. Advertising the chat feature to take away the mundane nature of the typical workday helps accelerate adoption.
8. Conduct a beta test of its usability across your organization.
To truly measure if the employee app your organization has selected yields desirable results, phase out the release through beta tests and prototype runs. Invite feedback from employees on the features they want to see or tweak.
9. Incentivize on-boarding.
To accelerate the assimilation of your employee app seamlessly into the organizational weave, incentivize onboarding. Say, for example, hand out discount coupons or work-related benefits to the first 10 or 100 or 500 sign-on, depending on the size of your organization.
10. Always keep the app up to date.
Nobody likes using features that are no longer relevant or need updating. Engage an IT team always to keep the app future-ready.
Using Socxo as an Employee App
Cut through the clutter with Socxo's app – a state-of-the-art employee suite with a wide range of features and a special focus on employee advocacy. Some of the key functionalities this platform brings to your organization cover all the bases:
1. Curation
Leveraging your employees as contributors to your content curation strategy can create a more dynamic flow of shareable content as well as cultivate positivity among employees. In turn, this can lead to a more engaged workforce that's less likely to turnover.
A single home for brand social media and employee personal social networks assists seamless content sharing directly from the platform. Also, enable user-generated content to be curated for approval and sharing on brand networks.
2. Driving Engagement
Employee engagement is the biggest challenge in most organizations today. Employees are abundant with productivity tools at the workplace and adoption is always a key challenge in today's digital organization. This is where gamification comes into play for motivating employees at work.
Socxo lets your organization rev things up a little with daily quizzes, competitions, challenges, and trivia to boost positive engagement and healthy competitiveness. Recognizing and rewarding your employees for their successful achievements and efforts helps in fostering engagement, boosts employee morale and productivity.
3. Analytics
To deploy a successful Employee Advocacy program, you need to keep track of the data and analytics side regularly. If you don't have concrete numbers to track and back up your efforts, you're in for some serious trouble. Unfortunately, this is a huge grey area for many companies – they're mostly not sure what exactly they're supposed to measure.
We built a platform Socxo, to help you in both, executing and analyzing your employee advocacy program. What's more, Socxo, lets your organization track user behaviour and generates analytics that further help to streamline the functionality to better align with goals.
4. Integration
We allow our users to build feeds of their own choices by aggregating content from social media, RSS feeds, and URL links directly. Socxo makes it easier to connect with your employees and strengthen communications across organisations by integrating various ecosystems together:
Single Sign-On: Azure AD, SAML, OKTA
Mobile App: iOS & Android
Social Media: LinkedIn, Twitter, Facebook & Instagram
Browser Extensions: Chrome & Mozilla
Rewards & Redemptions: Xoxoday & Sodexo
AI-Powered Content Engines: UpContent & Vestory
Conclusion
Accelerating the adoption of digitality, mobility, and comprehensive solutions in the workplace needs to happen for employee apps to truly shine and show their potential, ironing out the creases in an organization.
The transition into a mobile work suite does take a lot of consideration and active efforts. Down the road, this investment can prove to be one of the most pivotal ones your business makes.