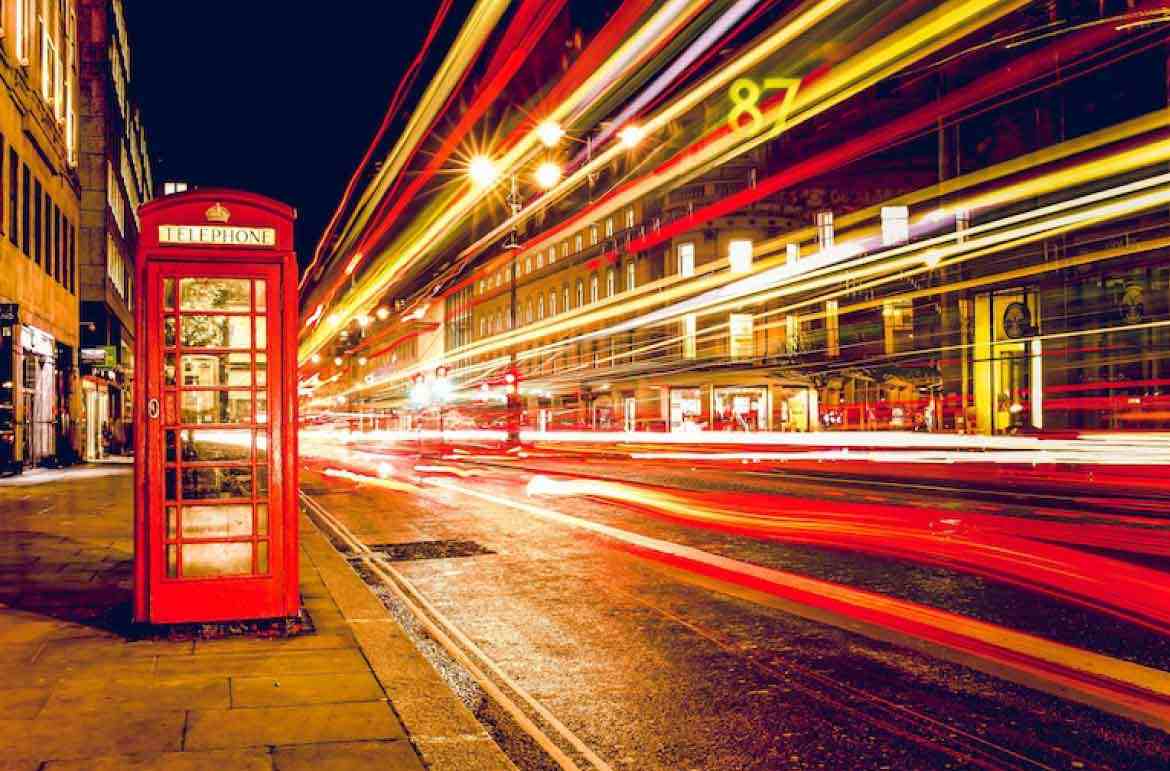 Employee advocacy is becoming the blue-eyed baby that companies want to get their hands on. The fact that employees are the best people to represent a brand has not only been well-known for ages but it's also been unwittingly leveraged many, many times. It's nothing new. But, the how-to; is what evolving fast.
Every time a new employee is onboarded and welcomed with company-branded stationery, travel mugs, or backpacks, it isn't done just out of thoughtfulness for their needs. Yes, that's part of the idea, but only part of it. That backpack, travel mug, or hoodie can turn even the most indifferent employee into a walking billboard for your brand. Similarly, when employees attend a business event, while they do advance their professional skills, they also raise brand awareness with every interaction they have.
Now imagine they're actually saying great things about your brand. That would be the best employee advocacy for which you could hope. Most people accept a job to pay their bills – not because it's what they've always dreamed of doing.
So, when people start saying wonderful things about their employers, their listeners know they aren't kidding. It's the strongest kind of endorsement you could receive, one that has a lot of weight.
It's the growing awareness of this that has resulted in employee advocacy becoming such hot property. However, there's still a good number of people out there who don't know what employee advocacy exactly is – or isn't. For sure, it's far more than just handing out t-shirts and keychains with your logo emblazoned on them.
This guide on employee advocacy is going to be a long and enjoyable read if you have 6-10 minutes of your time to browse and think. In case you would like to jump to sections and read what interests you, you can get to them by following the links below:
What is Employee Advocacy?
Employee Advocacy is a strategic, sustainable, organic program that drives employees to promote the organization (brand) that they work for. (Employee advocacy is the promotion of a brand or an organization by its employees. It's a highly effective program that encourages employees to voice their love, excitement and enthusiasm for the brand they work for by spreading the word about their company.)
People do it all the time. When someone on Facebook says "Such a fun Friday at work! Bring your pets to work days are the best," that's employee advocacy for you. When someone else tweets "Great lunch at work today. Folks, we're hiring. If you're looking to work for an awesome company that also serves the best food, head on over," that's employee advocacy too. Sharing the latest company blog on LinkedIn counts as employee advocacy, too.
Essentially, an employee advocate is an employee who:
Generates a positive brand image and raises awareness for the brand.
Is a trustworthy spokesperson for the brand, an expert on its products/ services, and recommends them to friends and family.
Spreads the word about job opportunities and helps find the best relevant talent to close them.
Is an expert on your brand and can demonstrate how much they love it by spreading the word about your company, product or service.
However, in the marketing world, it isn't the informal, everyday sharing that we're excited about – what we place our bets on is a structured program that encourages employees to organically share curated and brand content in an organized, objective-bound, measurable, and sustainable way. Note that for employee advocacy to be successful, it should be voluntary, fun, and engaging. The aim is to inspire employee advocacy, not demand it.
Just as employee advocacy has many benefits, as explained above, it can take many forms. But given the digital age, we live in, unsurprisingly, the most commonly used (and effective) channel is social media. The best part about this is that it makes it relatively easy to launch an employee advocacy program – your employees in all probability already have social media profiles, and they already have followers that are bound to include ones that you don't. They may even already be sharing your content on their networks. When your employees buy into your program and share content via their social networks, they amplify your brand reach by over 500%.
To be effective, an employee advocacy program should standardize, incentivize, and simplify sharing of content, which means that it must provide adequate resources, guidelines, and rewards for it to work. An effective employee advocacy program is like influencer marketing – it leverages the organic, authentic interactions of employees on social media to generate and enhance brand awareness.
Why Employee Advocacy Is Important?
Given the number of marketing channels and the costs they rack up, it's natural for brands to think about whether it's really worth investing in employee advocacy. But think about it – this is really a subset of social media marketing (which in itself became a mainstream investment just a couple of years ago). A subset that centres on inside knowledge of products, rather than just the desire to market or sell them. And because employee advocacy is done by normal people, your audience connects with actual people (not a faceless official brand page) who are interested in them, rather than trying to get them interested in buying from you.
Here are more reasons why you should get an early mover advantage on employee advocacy:
Increased Organic Reach
If you're in the know about social media trends, it's common knowledge that organic reach has declined considerably over the years. This has driven many brands to focus their investments on social media ads and boosting in a bid to extend their reach. Employee advocacy is a more cost-effective alternative to this, not to mention more organic.
Here's an example: A company of 500 employees that has 10,000 fans on its Facebook page has a potential reach of 10,000. Now, if every employee of the company has 300 Facebook friends (on average), the company's total reach through just its employees becomes 150,000 – a whopping 1,400% increase in organic reach.
Thus, leveraging your employees' social media networks enables you to reach an exponentially larger audience, besides providing them with more value based on human-to-human interaction. This is because people trust the word of people, they know more than the mass-churned marketing messages of faceless companies.
LinkedIn research has found that on average, employees' collective social networks are 10 times larger than those of a corporate brand, and that employee shares exhibit double the click-through rate as that of corporate shares.
Attraction & Retention of Employees
Given the aggressive competition in the hiring market, it's become more difficult than ever to source the right talent for specific needs. Employee advocacy helps bridge the skill gap by attracting way more relevant candidates than would have been possible through traditional methods, which typically struggled at finding close fits.
What's more, when employees share experiences that showcase the company culture that they are part of, they're putting the word there about how great your brand is to work for. Two decades ago, "company culture" was barely even a term. Employee retention was largely determined by compensation and benefits, besides job satisfaction. Today, however, the story is entirely different – company culture is a potential deal-breaker for most employees, and a focal priority for most employers.
When employees showcase their company culture, the companies themselves have to work less hard to attract the top industrial talent. And when employees feel motivated and engaged enough to participate in your advocacy program, their morale is high – which means retaining them isn't a problem.
Employee advocacy also boosts your brand's bottom line. It not only helps attract new (relevant) leads but also opens up new revenue streams. Your employees are without a doubt your best marketing and salespeople, even if they aren't on your sales team. They hold a lot more sway over the purchase decisions of their friends and family than does any marketing content you can possibly come up with.
Trust and Credibility
Employee Advocacy helps in boosting your brand's trust and credibility among your employee networks. Your employees are the most influential people in the world, and their recommendations can have a powerful impact. Potential customers are more likely to listen to recommendations from people they know.
Employees who speak up about their experiences with your brand will be more popular and credible with other employees and potential customers. Employees who speak up as advocates for a brand make the organization feel more human and this results in long-term trust.
Accelerated Sales
So if you successfully manage to empower your employees as your brand advocates, the financial benefits would be immense, to say the least, and would have a direct impact on your bottom line.
Employee Advocacy Stats
If you're still not convinced, here are the numbers you're looking for – we've pulled together a dozen of the most recent ones:
If you would like to get more stats on the subject head over here, there are more than 50 data points pointing in the same direction.
What Employee Advocacy isn't?
Employee advocacy programs take shape in many forms. They may reflect the culture and beliefs of brands, showcase products/ services, or even sell them. But make no mistake, they aren't aimed at simply getting employees to share brand content.
Though many employee advocacy platforms may try to convince you about this approach, you'll find that employees aren't inclined to spam their carefully built networks with post after post of needy brand content. On the other hand, if you craft a measurable employee advocacy program that generates value for both your company and your employees, you'll see it really take off. After all, you can't grow what you can't measure.
Finally, remember that the more you involve your employees in the planning process and clearly define the program's rewards and benefits to them, the more willing they will be to share, the more your program will grow, and the higher the chances will be of it turning into a sustainable, long-term initiative. You definitely don't want to invest in and launch a program with the intention of shutting it down 6–12 months down the line – what you're aiming for is a successful employee advocacy program that will run itself with decreasing intervention from you over the years.
Steps to Build a Successful Employee Advocacy Program
Once you've decided to go ahead, no matter how tempted you are to just dive right in, we strongly recommend that you take a deep breath and first focus on strategy. While winging it as you go may still bring you results (hopefully), it's highly unlikely to guarantee them to be either strong or sustained – both of which you need them to be.
Here are six simple steps to help you get started, stay organized, and ensure continued program success:
Step 1: Define Your Objectives
What do you wish to achieve as a result of your employee advocacy program? Setting clear goals will allow you to determine the right KPIs for your program, which will in turn analyze whether or not your efforts are paying off.
The following are a few common goals – add appropriate numbers, and you're good to go:
Improve Organic Reach
Boost Social Engagement
Increase Website Traffic from Social Media
Generate New Leads
Increase Attributable New Hires
When you know where you want to go, you'll find it easier to make a plan that gets you there. Such specific targets make it easier for participating employees to understand the purpose of your program from the start. And when you track the numbers, you can gauge how effective your employee advocacy program is.
Step 2: Involve the Leadership and Get their Buy-in, Hook, Line and Sinker
Without this step, the rest will just fall flat. We have tested enough to realise the importance of this step in marketing. Brands that have their leaders leading from the front, have their teams rallying to their cause.
Insight: Employees look up to their leader/s. And a delegation approach to a cause means the leader himself (or herself) has not bought into it fully, therefore they don't believe in the internal marketing message of benefits and yada-yada.
Step 3: Highlight the Benefits (It's not rewarding, it's the game of Personal Branding and Employability)
Employees might at first think that your program is just another boring corporate mandate – with nothing real in it for them. So, it's critical for you to add context when explaining it to them. The bottom line, you should make it worth their while to further your propaganda on their networks. After all, there's no such thing as a free meal.
Demonstrating to employees how they'll benefit from becoming active participants in your employee advocacy program will make them much more enthusiastic about what they're doing. Gamification is a brilliant strategy to achieve this – the points, competition (using leaderboards displays), and recognition help supercharge your army of advocates while fostering an environment that's as healthily competitive as it's fun.
And not to forget, creating and running a contest every quarter, adds to the fun of the whole program.
Step 4: Empower and Train Participants
Make sure that your employee advocacy program is simple, and that your employees are empowered with the right technology to ensure continued participation. While gamification is great at capturing interest, remember that your employees are already busy – working for you. You owe it to them to not complicate their lives further, and to in fact simplify them as much as you possibly can so that they remain happy and productive.
Take the time to choose the right technology for your objectives, making sure that it's simple and easy to use for your employees as well. Once that's done, provide your participants with all the necessary training and resources to get started. The more seamless the onboarding and transition, the higher your chances of ensuring continued participation.
Step 5: Reveal Admin Personnel
The admin(s) is the face of your employee advocacy program and the point(s) of contact for queries and suggestions. Whether you have one or more people in the role depends on the size of your company.
It's important to introduce the admin to the program participants so that they relate the whole exercise to a real person, and not regard it as a passive initiative that'll bite the dust sooner or later. Your employee advocacy program admin will have a few responsibilities:
Curate sharable content from external and internal sources… [remember the 411 rule of content distribution?]
Encourage employees to share content.
Create plans catering to different program objectives.
Approve/ reject content recommendations.
Find new ways to improve employee advocacy.
Step 6: Launch, Optimize, Repeat
Once everything is in order, you're ready to officially launch your employee advocacy program. Make sure that your admin has already curated some content so that your employees are not welcome to blank screens. It's essential that they be able to explore at least a majority of features and functions when they log in for the first time. Also, to start things off on the right foot, put up some of your best content to inspire immediate sharing from the very beginning. A good idea is to launch your employee advocacy program at the time of a major event so that there's plenty of fresh, relevant content to go around.
Finally, remember that like all new initiatives, this too may encounter a few bumps along the way. But don't let that discourage you. Just stay proactive, monitor all your metrics, adjust the ones that aren't perfectly aligned with your vision, and keep at it. From this point on, all your efforts should be focused on facilitating sustainability.
Employee Advocacy Best Practices
As is the case with nearly any other program, employee advocacy takes a lot of work to show success. Here are a few tips to up your chances:
Don't Force It: Employee advocacy works best when you empower your employees, not corner them. They also know best how to communicate with their own networks.
Get Your Executives In It: Engage your top executives in the early stages of your employee advocacy campaign, because they will help to kick off and spread the word about the initiative. Identify someone from within your organization who has a strong social media presence and ask that person to organize the program internally.
Keep It Simple: The more difficult the process, the less likely you are to find takers for it. Get a tool like Socxo to simplify, structure, and streamline your process.
Customize It: Find out your employees' interests, and create an employee advocacy program that speaks to those interests. Offer options to cover all your bases. A one-size-fits-all program is guaranteed to die a quick death.
Share The Right Content: Content needs to be aligned with the goals of the individuals who share it, not just the goals of your employees. You want to put out content that they will like sharing, making sense for them to attract their target audience, and be able to get results through content promotion.
Establish Ground Rules: While it's essential for advocates to use their own voice, it's also necessary to moderate all brand communication. A great idea is to lay down a few basic social media guidelines on language, tone, etc. To find out how, download our guide here.
Show Appreciation: Your employees are advocating for you in addition to what you're paying them to do. Make sure to thank them, and make sure to make it worth their while.
Stick To Your Guns: To get the most out of your employee advocacy program, create one that reflects your brand's overall values, mission, and vision. The duplicity of intent is a surefire way to dissuade employees even before they've started.
Common Employee Advocacy Mistakes to Avoid
Let's face it – getting employees to buy into your employee advocacy program isn't that simple. Despite your best efforts, your employee advocacy program might just not take off the way you'd imagined. Maybe your employees aren't sharing content as much as you'd like them to, or maybe they aren't engaging with your brand online. Be prepared for the fact that not everyone is going to jump onboard.
The good news is that like the old saying, "All roads lead to Rome," all these issues can trace their roots back to one of the following issues:
Lack of Strong Admin Support
This is why it's so necessary to appoint and introduce your employee advocacy program admin. If your objectives, metrics, and rewards are not effectively communicated, your employee advocacy program will struggle to gain traction. You need someone who'll not just convey these details effectively, but will be the go-to person for all doubts and resolutions. It's crucial to have offline assistance to support a seamless implementation of your employee advocacy program online.
Lack of Executive Support
If you want employees who believe in your employee advocacy program, you need to have a company culture that supports it. Does your leadership team believe in it? Are they on social media? Do they frown on executives using social media at work? To have a company that believes in social media, you need an executive team (preferably including a CEO) that believes in it. You need to walk the talk. Without support at this level, your employee advocacy program is forever going to struggle to achieve justifiable success.
Lack of Employee Support
This happens when employees aren't appropriately activated or engaged, or both. The reasons for this can only be inappropriate or inadequate incentivization. A successful employee advocacy program exhibits continued success only if you capture and retain employee interest. To do both, you need to get to know what makes your employees tick. What matters to them? Rewards or recognition? What kind of rewards? Base your whole program on these accelerators, and make sure you design your plan such that participants don't need to wait too long or work too hard to achieve their incentives.
Lack of Vendor Support
Finally, you have your vendor's role to consider. A good vendor should not only provide a great employee advocacy platform that caters to all your needs but also offers you all the necessary support to get you up and running – and helps you scale for growth. A vendor that simply tries to sell you software for sure won't stick around for the second part, forget the extended third. If you and your vendor enter into a relationship without a long-term vision in mind, you're setting yourself up for a lot of frustration on both sides.
How to Measure the Success of your Employee Advocacy Program?
We can't stress enough how important it is to measure your advocacy program performance against relevant KPIs. There's just no other way you'll be able to improve and scale. Here's a list of a few of the metrics you'll need to keep an eye on:
Conversion Rate: How many employees have accepted their invitation to join the program? While you may not achieve a 100% adoption rate, you'll need to know if the number is rising or falling.
Number of Active Users during a Period: This measures the engagement level of your advocates.
Number of Shares: Indicative of the quality of your content.
Top Contributors: Which individual participants or teams share content the most? Which advocates generate the highest engagement?
Organic Reach: How many people have you reached through your collective networks?
Clicks: How many clicks do your shared posts garner?
Engagement: Are readers clicking links, leaving comments, and re-sharing advocate-shared content?
Website Traffic: How many unique visitors have been driven to your website through the platform?
Earned Media Value: Is it short of or ahead of paid media advertising?
Measuring these metrics will help you modify and maximize the potential of your employee advocacy program.
Best Employee Advocacy Examples that have worked for brands:
Below are a few creative tactics used by brands to leverage Employee Advocacy and build momentum:
Cisco
The communication technology giant organized a contest for its 2019 summer interns just a few months ago. Participants were encouraged to share with the hashtag #WeAreCisco. What was at stake? An Apple watch!
Adobe
When Head of Adobe's Social Business Center of Excellence Cory Edwards discovered how a single employee's social media activities drove more revenue for the company than its own social networking accounts did, it led him to launch Adobe's Social Shift Program. The program educates employees on Adobe's social media guidelines, helps them become brand ambassadors, and shares best practices for social sharing.
Over 30% of Adobe employees have participated in the program. Once employees have gone through the program, Natalie Kessler, Head of Employment Branding at Adobe, ensures that they receive opportunities to become brand champions. Natalie encourages employee blogging on Adobe Life to "share a behind-the-scenes view of what it's like to work at Adobe from the perspective of [its] employees."
Adobe also frequently holds contests that attract high social engagement. Every week, the employee communications team scours the internet for photos and messages from employees using the hashtag #AdobeLife, and highlights the best on Adobe's digital signage in all its offices.
Employees are also urged to publish on LinkedIn and post reviews on Glassdoor.
Lush
This UK-based cosmetic brand's employees are great brand advocates on social media. Their posts foster a close-knit community feeling among themselves as well as their customers.
Lilly Flynn, a Colorado-based employee of the brand, posts colourful photos showcasing her love for Lush and its bath products. When a bath experience literally rubbed off on her cat, she posted about it too.
Since the internet is crazy about cat videos, the post racked up more than 9,000 views. Even Lilly's more seriously brand-centric posts elicit awesome engagement.
Wrapping up
In a world driven by social media, employee advocacy is essential. As social networks continue to grow, customers are increasingly gravitating toward them to reach out for recommendations before they make purchase decisions. What are the chances they'll hear about you?
If you would like to know more about how we can help you power up your employee advocacy program. Just drop us a line here and we're happy to help.