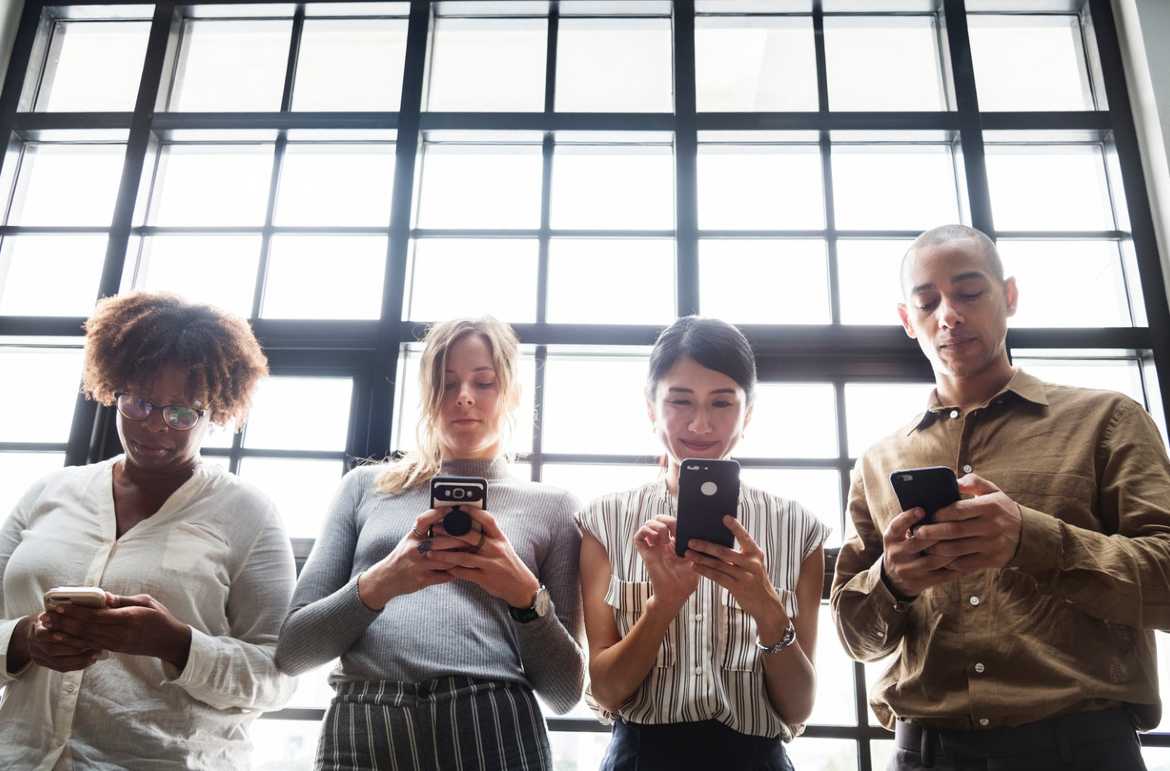 There's a reason why so many organizations across the world are embracing employee advocacy in such a big way. Although it does take time to establish a formal advocacy program, the long-term benefits are worth the efforts.
Employee Advocacy – What's Trending in 2018?
Professional Networking For Meeting Business Goals
Professionals are increasingly using other social networks such as Facebook, Instagram & WhatsApp Business to expand their reach & connections.
Brands can leverage this transition, by empowering employees to build their professional network by enriching it with impactful connections; people who can bridge the gap for the brand by connecting with the right people and achieve goals such as social selling, social recruitment & partnerships.
People Over Publishers
Social networks were always meant to focus on its users first, that was until brands took over. In the Facebook News Feed Video – Bringing People Closer, Mark Hull – Director, Product Management said:
"Person-to-person will be more valuable than person-to-page… Over time, we believe people will see more posts from people they are connected to and less content from publishers…"
Brands need to stop hyper-targeting social media users and find alternate & more impactful ways such as employee advocacy to gain the trust of its online audience. The reason being, the credibility of employees help in building authentic brands.
Industry Adoption
A more diverse set of industries are adopting employee advocacy like never before. Whether it be Banking & Insurance, Telecommunication, E-commerce, Healthcare, Technology or Professional Services – brands across the spectrum are actively trying to leverage the voice of their own people in order to attract new leads and engage existing customers.
Employees Immerging as Thought Leaders
One in five employees (21%) is estimated to be an employee advocate, and another 33% have high potential to be employee advocates. – Weber Shandwick & KRC Research
Personal branding is no longer an Instagram or Youtube phenomenon restricted to micro-celebrities. Employees are increasingly transforming into influential thought leaders through self-authored content that reflects their subject-matter expertise and opinion on industry trends.
Currently, most companies produce the content in-house, which is then shared by employees. However, this may not always be the case as user-generated content is gaining popularity. Employees are readily taking initiative to create original content that not only helps promote their organization but also themselves.
Advocating on The Go
Although desktop advocacy makes sense while employees are working from their offices, the smartphone simplifies the experience and enables employee brand advocates to access and amplify brand content remotely.
In the months and years to come, we're likely to see a lot more engagement through mobile in the form of more clicks, time spent, shares and comments.
Follow the Leader
55% – CEOs who are vocal on social media are perceived as better communicators as compared to socially inactive CEOs (38%) – Weber Shandwick
CEOs & the entire leadership team are embracing social advocacy and leading the way for their employees, by actively promoting the brand on social media. Employees appreciate when their superiors share company news, which encourages them to do the same.
Employee advocacy is not merely an engagement platform and is expected to have a far-reaching impact on the productivity of employees as well as the reputation of organizations in the years to come.
You can CONTACT SOCXO to get customized solutions for Advocacy Marketing.