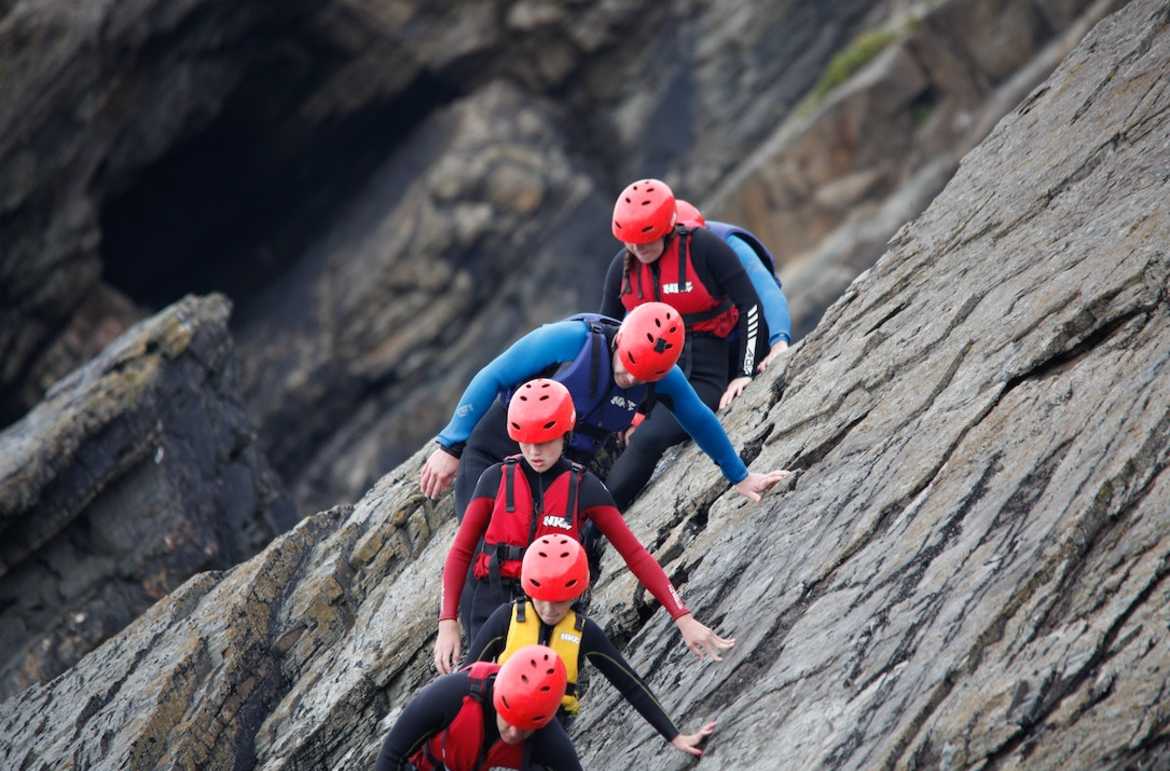 The latest Edelman Trust Barometer report highlights the changing trust patterns against the backdrop of the Coronavirus pandemic. Here's our take on the 21st edition of the global survey and it points us to two opposing emotions. Trust and Fear.
The Edelman Trust Barometer findings are based on an online survey of 33,000+ respondents from 28 countries. The year 2021 tests our trust in the age of information bankruptcy. No doubt there's massive erosion in trust given the pandemic, uncertainty, and perceptions of how the uncertainty was handled. (You can also check what we had written about the Trust Paradox of 2020)
Governments Experiences Massive Trust Erosion.
Amongst the various institutions, Governments witnessed maximum variation within a span of one year.
On the one hand, it gained 6 points in the first six months to emerge as the most trusted organization in May 2020, and it subsequently lost this spot by losing 5 points by January 2021. It now stands at a trust index of 53.
Almost all governments experienced trust erosion. And in the case of the governments of South Korea, the UK, China, Mexico, and Canada, this trust loss was in double digits.
… Meanwhile, Businesses Emerge as the Only Trusted Institution
Surprisingly, the masses have decided to rest their trust in businesses, as it scores a trust index rating of 56, a 2-point increase from the previous year.
Businesses were seen as the most trusted institution in 18 out of 27 countries. It transitioned into the quadrant of ethical conduct and became the only body considered competent and ethical. Resultantly, it is the only body that made a truly positive shift compared to its previous years' performance.
Even though NGOs, governments, and media houses have also made progress in terms of ethics, they continue to be viewed as incompetent.
Trust Overhaul in the US
The US elections emerged as one of the greatest disruptors of trust.
The country's trust percentage, already at a dismal 48 in November 2020, plummeted further to 43 in December 2020. This ranking puts it behind countries like the UK, which is already experiencing tumultuous times since its Brexit decision.
During the 2020 Presidential elections, Biden voters continued to sustain a modest amount of trust, with a marginal lift in businesses, NGOs, and media houses. However, Trump voters were already in a state of distrust and were found to be far less trusting of the government, media, and NGOs.
Job Loss; the Greatest Fear
The Edelman Trust Barometer registered "Job Loss" as a resounding yet tangible fear and an equally potent concern amongst participants.
Other fears and concerns revolved around climate change, a lack of cybersecurity, contracting the Coronavirus, and losing one's freedom as a citizen.
Speaking of fears, there is a great amount of belief that the pandemic will accelerate unemployment as the employees' work hours get reduced or jobs getting eliminated. The growing dependence on technology and automation have also sparked concerns that innovations like artificial intelligence (AI) powered bots could potentially replace humans – a rather persistent trend.
Demand for Greater Information Literacy and Better Information Hygiene
The year 2021 discovered a drastic shift towards treating information as a resource and an invaluable asset. The general public recognized and acknowledged the role of information in shaping opinions and perceptions, which in turn, molds trust.
In the same vein, survey participants displayed a greater interest in increasing their media and information literacy, especially in the field of science and technology as the year progressed. Of course, this inclination towards credible scientific knowledge was bound to arise since the COVID-19 pandemic had everyone anxiously waiting for a vaccine.
As such, mere knowledge acquisition from any random source won't cut it any longer. There is a rising awareness surrounding information hygiene, which rests on the pillars of verifying information before passing it through echo chambers. And while the trend seems heartening, only 26% of news sharers successfully follow information hygiene best practices before forwarding such content. It is anticipated that poor hygiene may also put the post-pandemic recovery at risk, especially in countries like the UK, US, and Spain.
Fear of Lies and Misinformation
Even though we transition towards the age of readily accessible digital information, it will not be available so easily. Because deep in the underbelly of freely available content lies the fear of misinformation, deep fakes, and lies.
In the wave of backlash against media manipulation, societal leaders representing government, religion, and media houses have lost further credibility. A significant portion of the survey subjects worries that government leaders are purposely misleading the general population through false or grossly exaggerated claims.
To counter this effect of information dilution, individuals seek information at a micro, that is, at a local level rather than considering something at a macro-level. And even though they are less likely to believe the information shared by someone like themselves, they rest their unshaken trust in scientists and, paradoxically, even government officials.
Information Sources at the Pinnacle of Mistrust
Almost all digital news and information sources touched a record low in trust, with search engines and traditional media as the only seemingly somewhat reliable sources. It has come to light that journalists and news organizations are no longer hailed as unbiased as they get accused of pushing political agendas rather than informing the public. The resultant "infodemic" has given rise to greater mistrust.
Interestingly, the strongest agreement in favor of the opinion that media is failing to act objective and non-partisan originates from countries like Japan, South Korea, Colombia, Argentina, Italy, Spain, and Brazil.
Employers Gain Greater Believability
In contrast with all the mistrust, local media, such as communications from employers, enjoy a greater position of trust in alleviating fear. Information disbursed by the national government comes as a close second, but information seekers will have to see the same communication reiterated more than once to believe in it.
Social Causes Occupy the Forefront
The pandemic has stirred the social aspect of human existence. While familial bonds and family requirements have gained exponential priority, the COVID-19 pandemic has united a global community.
Early 2020 saw great solidarity with protesters in Hong Kong. Around the same time, China's unfair treatment of COVID-19 whistleblowers also occupied the global limelight. The US alone was an epicenter of various social justice movements, ranging from Black Lives Matter (BLM) to proportional pay to essential workers. Moving back to the worldwide trends, activists like Greta Thunberg called for school climate strikes to initiate dialogues about climate change.
So how did such movements translate to the Edelman Trust Barometer?
For starters, there is a clamoring demand for making foundational improvements in the healthcare and education systems. Additionally, people want action to address issues like poverty, climate change, fake news, restriction on freedom, and discrimination. The need to address class and race disparity has once again made a resurgence as a matter of global importance.
Furthermore, given the current socio-economic divide, it also doesn't come as a shock that 62% of respondents believed that the pandemic has etched the gaps of inequities and made them run deeper. There is growing concern surrounding the belief that the lower strata of the society, that is, those with less education, money, or resources, will have to bear the brunt of the pandemic, which will intensify their suffering.
Trust vs. Fear: The Post-Pandemic World
The COVID-19 vaccine and the response that it elicits would define the entire post-pandemic world. And even though the world will be split into the "old normal" and the "new normal," it would take overcoming several fears through trust.
COVID-19 Vaccine: Fear or Trust?
As stated previously, the loss in information quality could be one of the greatest inhibitors in embracing the vaccine. The Edelman Trust Barometer links good information hygiene with a greater willingness to take the COVID-19 vaccine. About 16 countries, out of the 28, display a double-digit willingness to vaccinate within a year gap.
Despite the fear and mistrust, a massive 64% of individuals are willing to take the COVID-19 vaccine within the next year, with one in three people ready to take the vaccine as soon as possible.
Developing countries, such as India, Brazil, and Mexico, display a greater willingness to vaccinate than their developed counterparts like Japan, the US, and Germany.
Returning to Workplace: Fear or Trust?
When it comes to returning to the workforce, the general population seems fairly divided in two.
A smidge over half the survey participants opts for working from home as they fear contracting COVID-19 while at work or during their commute. Other reasons in support of remote working include higher productivity and better work-life balance, even though the former may have taken quite a hit due to imminent burnouts.
In contrast, 48% prefer returning to the office as they feel more productive in a dedicated work environment. In addition to improved productivity, the employers cite the trust in their employers for creating a safe environment as the second leading reason for returning to the office.
Boss For Social Cause
With 76% of survey participants resting their trust in businesses, the CEOs and employers driving such businesses emerge as the new mainstay of trust against fear.
As a result, there is a growing demand for these heads of business organizations to expand their role as social champions or leaders of change. And hence, they should be held accountable by society as a whole rather than being answerable to stockholders or the board of directors.
More than 60% of survey participants believe that CEOs should fill in the vacuum in societal aspects where the government is unable to address or fix issues. A similar body of individuals believes that this change must be self-driven rather than waiting for governmental intervention.
And as phenomenal as it may sound, a staggering 68% and 62% of consumers and employees, respectively, strongly believe that they possess the power to force corporations to change.
What Next?
Although the Edelman Trust Barometer report indicates trust decline across various industries, businesses have gained trust in 17 out of 27 countries. As such, they emerge as serious players in driving the winds of trust and change.
To sustain this upward growth, they should take up other trust-building initiatives, which includes embracing sustainable practices, developing robust health and safety responses, bridging the economic divide, and long-term development over short-term profits.
However, as gatekeepers of trust, brands are expected to protect the very foundation that earned them this coveted spot – protecting information quality.
According to the Edelman Trust Barometer 2021 report, we can recover from information bankruptcy in the following ways:
CEOs and business leaders must embrace their expanded mandate and lead the talk (and walk the walk) surrounding major global issues, such as systemic racism, sustainability, climate change, etc.
As we delve deeper into the age of trust and fear, societal leaders must address all fears and doubts with utmost empathy. However, one must refrain from making tall claims to assuage any concerns.
All institutions, be it the government, NGO, business, or media, must offer truthful, trustworthy, unbiased, and reliable information vetted by multiple sources.
The above stakeholders will also need to come together and find common grounds to develop a robust action plan for solving societal problems.
Fortunately, this trust deficit and information bankruptcy are not insurmountable. A joint strategy can very well address the crisis and get us back on the path of trust. Until then, businesses can continue maintaining the sanctity of their position to supply credible information to all their employees and customers.
In case you have not gone through the report in detail, click here.