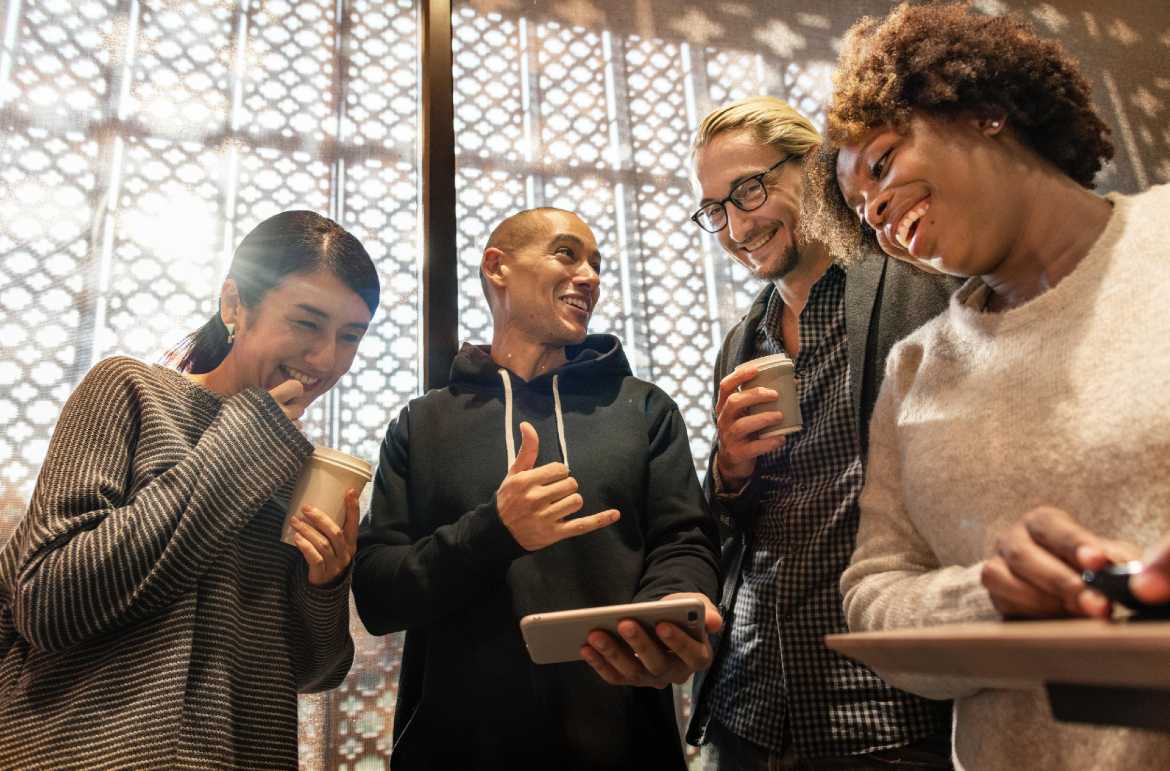 Before setting up a formal employee advocacy platform and program, organizations must define the goals they aim to achieve. These must be a combination of short and long-term goals that align with the marketing & cultural objectives of the organization. Let's start with what organizations must 'Do', to make their employee social media advocacy program work.
DO's of Employee Advocacy
Define Goals
Does the company wish to improve its brand awareness, organic reach, visibility on social media which surpass its existing brand pages? What kind of impact does the company wish to see in its ROI, sales leads, and bottom line? Once, these goals are established, the employee advocacy platform must be leveraged to reach these predetermined goals.
Choose Advocacy Team Leaders
Bigger organizations tend to be more complex in structure and have disparate and multiple teams, each handling diverse functions.  Thus, it makes sense to elect team-specific employee advocacy champions who are specialists in their field. Start by electing proactive individuals who have been sharing brand content and promoting the organization voluntarily.
Set Guidelines
A successful employee advocacy program must provide clear guidelines about 'terms of use', privacy policies, company norms and what is permissible on the platform. This will prevent any unwanted scenarios that require damage-control on social media. Remember, the internet never forgets, so it's safer to share content that has been pre-approved by the platform admins.
Train Teams Individually
Existing, as well as new employees, must be given training through lectures and presentations that explain the objectives, advantages & challenges of advocacy marketing. Periodic re-training must be provided so that employees stay updated about latest advocacy policy changes, new features, and patterns of brand advocacy. Since organizations may tweak the way they use an employee advocacy marketing platform, it necessitates that employees are taught how to use the platform as per company expectations.
Customize Content
Employees will actively share brand content only if they find it interesting and worthy of sharing it with their social media network. Customized content can be created based on teams and their area of specialization, as well as by encouraging employees to contribute original content in the form of social media posts, blogs, reviews, and videos.
Don'ts of Employee Advocacy
Force Employees
Employees must never be pressurized into advocating for the brand. Only those who wish to participate in the program must be added as members to the platform.
Ask for Social Media Password
It is downright unethical to ask employees for their social media passwords. Just don't do it! Additionally, not every employee brand advocate may wish to connect all personal pages, so if an employee wishes to connect only his/her LinkedIn and avoid Facebook, that is a decision that the organization must not question.
Micro-manage
Organizations must never suffocate their employees all the time. As mentioned earlier, employee advocacy is meant to be voluntary and should stay that way, to get the best out of the program and its members. Avoid questioning as to why a certain employee has not been active for the last few days or shared only an X number of posts. It's completely up to the employees to decide whether they wish to share or not, and which piece of brand content they wish to ignore or amplify.
Ignore Performance
Keep a check on how the advocacy marketing program has been performing through insights. Find out which type of content worked, drove engagement & conversions and why some failed. Who were the most active employees during a campaign, and what can other members learn from them to up their game.
Forget to Reward
Organizations must take efforts to recognize & reward their employee brand advocates. The best-performing teams and individuals must be appreciated for going beyond their line of duty.  It's the little things that matter and help keep employees engaged and loyal.
So, are you ready to try Advocacy Marketing yet? CONTACT SOCXO to get customized solutions for your organization.