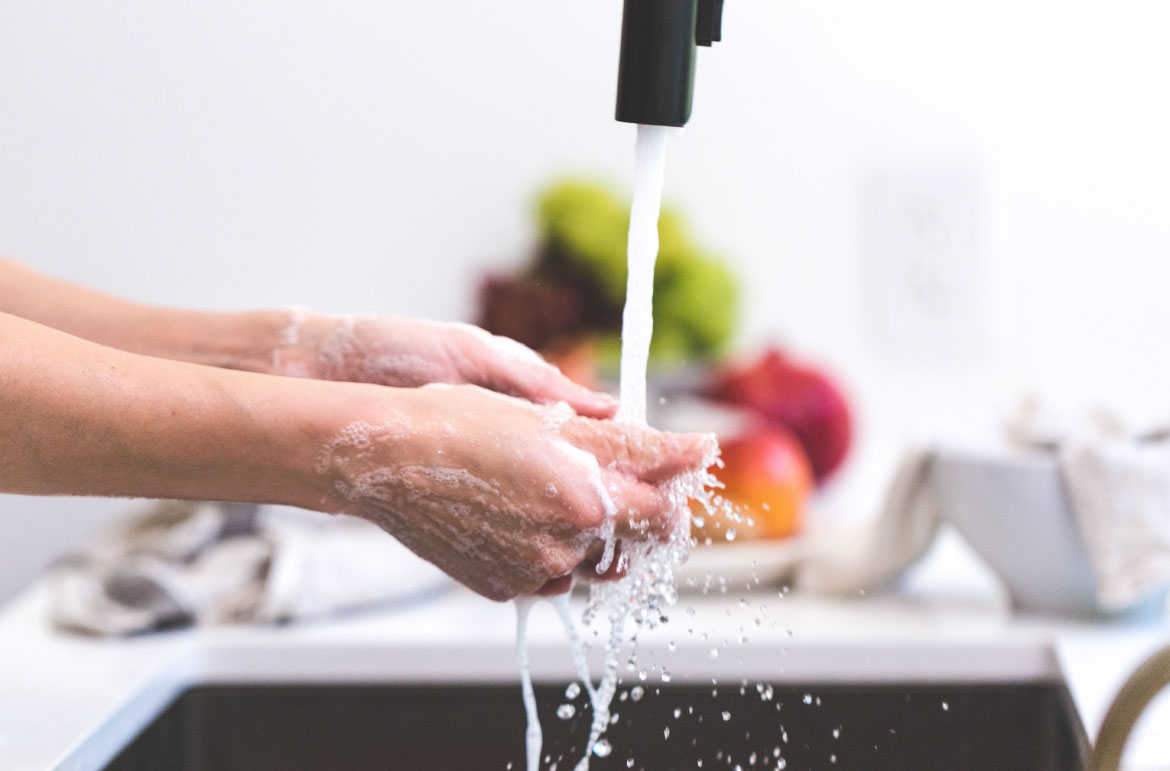 With theories about Covid-19 doing the rounds faster than the disease itself, you need to outpace both to reach your employees with safe, timely, and relevant information
COVID-19, which started out as a public health scare at the turn of the new year just over two months ago, has quickly morphed into a full-blown public health crisis, throwing the global economy into chaos for good measure. Experts peg anticipated losses at about $1.1 trillion this year, following factory shutdowns spilling over from China into neighboring (and not so neighboring) countries as well.
With giants such as Apple and Land Rover throwing up their hands at supply chain deadlocks and the likes of Amazon, Facebook, and Microsoft witnessing plummeting stock prices, companies of all sizes are scrambling to reach out to employees and relieve coronavirus fears, while also helping them to overcome panic, take necessary precautions, and continue to manage their daily work as effectively and smoothly as possible.
Your internal communication just has to be strong.
The only way to deal effectively with the COVID-19-ravaged business landscape is to transform your internal communication strategy to deal with a new, yet rapidly changing normal. Here's what to do:
1. Support remote work to minimize crowds and assuage fears.
Several cities and countries around the world have been actively quarantining suspected and positive cases since the onset of the outbreak of Covid-19. While the UK, Germany, and the US have been requesting people to self-quarantine, other countries such as China and Italy have quarantined entire regions in a bid to contain the spread of the virus.
When employees are quarantined, they are anyway forced to work remotely. The better option is to support everyone working remotely so that they have the comfort of being within the reach of loved ones in case of any adverse incident. Of course, as an employer, you know that running internal communications smoothly is a challenging affair when people work remotely.
The trick is to ensure continued engagement through frequent, meaningful communication. While sharing relevant, reliable news and updates regarding the spread of the virus and ongoing local and national efforts being implemented to control the pandemic, also make sure to share tips and tricks aimed at making work from home more effective. Employees who haven't worked from home often in the past will be grateful for the help.
2. Stop the spread of myths.
A common fallout of global crises such as these is the circulation of misinformation – ranging in severity from mild to downright alarming. There are a million forwards out there hyping up everything from number of active cases to deaths to even causes and "cures." Right now, the ground reality is that no one has a good enough understanding of Covid-19, its lethality and whether or not it's going to get worse before it gets better.
Your employees are no different. Like everyone else, they're worried and insecure. Help them get through their fears by sharing all government / any other trusted authority-certified (such as the WHO) guidelines and press releases as soon as they're published. Scout for similarly reliable information busting common (or trending) myths so that employees stay away from confusion. Thus, you not only help trusted authorities cut through the noise of misinformation and convey accurate facts, but you also relieve your employees and assuage their fears.
3. Make sure your communication is on time – and point.
Right now, you no longer have the luxury to not answer your employees' questions – that too, immediately. If you don't provide answers, you run a high risk of either setting off or accelerating the propagation of fear and rumors throughout your company. Given the severity of Covid-19 you just can't afford to shrug and say "I don't know" or "I'll circle back to you as soon as I have more information."
The trick is to stay on your toes, stay informed, and stay a step ahead. You have to offer clear guidance, and steadily lead your employees out of this crisis. Turn your internal communication system into a real-time one and be proactive about sharing any helpful and accurate information you come across with your employees, making sure that it's all quick, clear, and doesn't stand the risk of misinterpretation. And remember to increase the chances of your messages being read by selecting appropriate content formats that are popular among employees – such as short infographics, videos, and posts.
4. Segment your audience.
The golden rule of effective communication is and always will be that not everyone needs to know everything. Cognitive overload is a real thing. What you're aiming for is to share the right information with the right employees. If an employee of yours working in Hong Kong has tested positive, there's no need for employees in other countries to start panicking. The idea is to contain cases as well as fear.
So, make sure that any information is shared on a need basis. Segment all messages by team, business vertical, and geography to avoid the unnecessary repercussions of the wrong message reaching the wrong person. Only information that is relevant at a pan-organizational level should be shared with all employees; all other information should be shared purely by relevance and need.
5. Encourage two-way communication
As already mentioned earlier, your employees are worried and confused. They're bound to have a dozen questions about precautions, policies, company measures, and the future. Ensure that you have a platform for them to express their concerns and queries, and make sure that you answer them promptly (as discussed above too).
An effective way to support such communication is to turn your employee communication app into a platform for employees to respond to your messages, news, and updates as well as ask questions regarding any concerns that they may have.
A good idea is to break down your messages into topics such as "Breaking news," "Updates," "Safety procedures," and "Internal measures and policies." Create as many categories as necessary to ensure the most effective and timely possible communication to inform your employees and answer their queries.
In Summary
It helps to keep reminding your employees that spreading misinformation creates panic and should be avoided. Communicate as often as possible, and with as much reliable evidence as you can lay your hands on. Of course, how you manage all of this will depend heavily on how complicated the internal structure of your organization is. Stay safe!