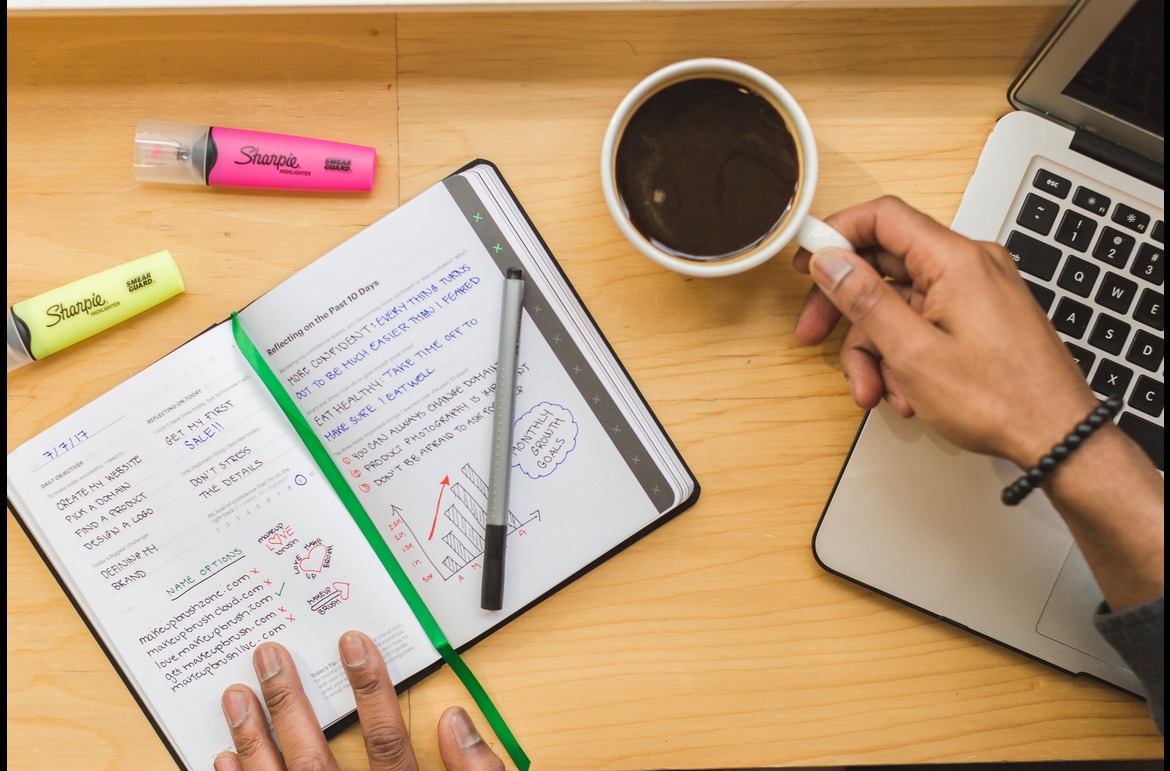 Looking for Content Marketing tips to boost your engagement and visibility in 2023? You have come to the right place. You may be just starting your journey to build your brand online or already in the game. Whatever the case, a good content marketing strategy is key to building brand awareness, driving up website traffic, generating high-quality leads, and boosting conversations. Social Media is a fast-paced world; new mediums to share content appear, and trends change rapidly. Traditional marketing strategies no longer make the cute. Your content strategy has to evolve and adapt at the same pace to stay ahead of the competition.
In this article, we delve deeper into content marketing tips and cover:
Update Existing Content and Repurpose It Across Multiple Channels
Adopt Agile Marketing
Leverage Influencer-Brand Relationships
Leverage the Power of AI
Be Proactive and Prepare for the Shift to Google Analytics 4
Optimize for Voice Search
Create Visually Striking Interactive Content
Don't Overlook VR
Focus on Social Responsibility
Focus on Consumer Privacy
Here are 10 tips to take note of while you work on your content marketing strategy for 2023!
1. Update Existing Content and Repurpose It Across Multiple Channels
Content that trended a few years ago may not be relevant in 2023. That being said, it does not mean that all your old content is no longer useful. From a customer perspective, no one wants outdated information. From the SEO perspective, fresh content will always help you rank higher.
You can extend the life of existing content by updating the information it contains. This will allow you to rank for more keywords over and above the authority the existing content has already built over time. You can also upgrade the URLs to your old content with smart links. They will improve the overall readability of your URLs and enhance brand awareness.
Additionally, it is not required to generate new content mindlessly. If you have older yet well-performing content, update it and repurpose it for a different medium. For instance, if you have an information-heavy blog that did well a few years ago, you could update the info, create visually stunning infographics around it and use the same on mediums that are more image-driven.
2. Adopt Agile Marketing
Agile is a term that was once limited to software development. It is an iterative development model where solutions are delivered incrementally rather than all at once. It follows a simple 6-step strategy- Plan, Design, Develop, Test, Deploy and Repeat.
Adopting the same principle for your social marketing content will help you create better and more relevant output based on the rapid changes in social media trends. Additionally, since this model emphasizes testing progress at regular intervals, you will know exactly where your content marketing strategy is lacking and can adapt accordingly.
3. Leverage Influencer-Brand Relationships
Influencer marketing is huge at the moment. Instagram, Youtube, and Tiktok are full of influences battling to be on top of their niche. Nothing beats word-of-mouth marketing. There are, after all, called "Influencers".
Collaborate with influencers who command authority and trust in your niche. The beauty of influencer marketing is that you are not restricted to collaborating with just one influencer. You can align your brand with as many who hold authority on different social media channels.
When working with influencers, provide them with custom smart links and social media cards to further promote your brand. The benefit of using smart links is that they are trackable. You get real-time statistics about how your influencer marketing campaign is performing.
4. Leverage the Power of AI
Artificial Intelligence has started playing a significant role in content marketing strategies. It's no longer just about automating repetitive tasks and processes to free up time for you and your team. AI is also helping businesses and organizations grow and thrive in a more competitive marketplace.
Use AI for better trend spotting and to understand your customer behaviour better. That way, you know how to alter your strategy to increase conversions. AI is also playing a major role in content creation. Yes, you heard it right. There are AI tools out there that can help you write content in a matter of seconds.
Add chatbots to your content marketing strategy to give customers 24×7 support and automated updates related to shipping, current offers, or answer FAQs. Good customer service plays a major role in building your brand's reliability and retaining customers.
5. Be Proactive and Prepare for the Shift to Google Analytics 4
Google Analytics 4 is scheduled to be implemented in July 2023. Universal Analytics, as we know it, will become a legacy tool. Google Analytics 4 will change how we interpret data and provide free native integration with Google Optimize, Google Merchant Center, and big query. It is best to be proactive, set up a Google Analytics 4 account, and begin collecting data. Once the change is permanent, you can test it against your Universal Analytics account.
6. Optimize for Voice Search
Voice searches will be the next big thing to capitalize on in 2023. With over one billion voice searches every month, these can't be ignored!
If your content isn't optimized for voice search, you will lose a big chunk of traffic. If you are wondering how this is done: all you have to do is answer questions directly and succinctly. Doing so increases the chance of your content appearing on featured snippets. If you are wondering about the correlation between the two- 50% of voice search results depend on featured snippets. Keeping the language of your content organic can also increase the chances of your content being selected over your competition.
7. Create Visually Striking Interactive Content
You only have a few seconds to gain your customer's attention and pique their interest before they scroll down further. Visually sticking and interactive content will first and foremost stand out from the mountain of static content that already exists online. Furthermore, it will allow the customer to interact with your brand even before making a purchase. Calculators, polls, games, quizzes, infographics, and interactive maps are a few examples of content you should add to your content strategy for 2023.
Branded smart links and Social Cards should also be a part of your content strategy for the coming year. Branded links can greatly improve trust and increase brand visibility across the board. Using social cards instead of boring URLs can also drastically improve engagement rates. They also go a long way in enhancing your visual branding, which directly impacts brand awareness and improves trust.
8. Don't Overlook VR
Virtual reality is another trend that will take content marketing by storm in 2023. You can use Virtual reality (VR) to improve and enhance user experiences as a brand. As they say, "A picture is worth a thousand words"; The user experience that VR can give your customers will probably be worth more than a thousand pictures.
Generating VR content can give your target audience an immersive experience and allow them to see firsthand what you offer rather than hear mere narratives. The Real Estate Industry has already caught on to this trend. If you hop on to this trend in your niche, you will be ahead of your competitors.
9. Focus on Social Responsibility
There has been a massive shift in consumer behaviour in recent years. Gone are the days when catchy ads plastered on every medium were enough to drive sales. Today consumers prefer to stick to brands based on their values. Consumers are becoming environmentally conscious and want to know if they are doing their part to care for the environment. They are more sensitive toward societal issues such as diversity, equality, and inclusion.
As a brand, getting your customers to see that you promote fair trade and provide non-discriminate job opportunities will help cement your brand's trustworthiness and drive customers to you naturally. While on the topic of social responsibility, it is also important to listen to your customers. Asking for feedback and suggestions and acting on them will show them that their opinions matter, which can further boost brand loyalty.
10. Focus on Consumer Privacy
Cases of data breaches leading to financial fraud and identity theft have been gaining the attention of many consumers online, making them apprehensive about interacting with your brand. This can significantly affect your content strategy, especially if it heavily banks on email marketing.
Though not a marketing strategy per se, if consumers know that their data is safe with you, it might encourage them to interact with your brand more and sign up for demos or services. Data privacy will be essential in the future of content marketing strategies.
Conclusion
2023 is going to be an exciting year for the content marketing industry and strategy. These 10 Content Marketing tips will help you plan and create an effective content marketing strategy that is sure to take your brand to new heights.