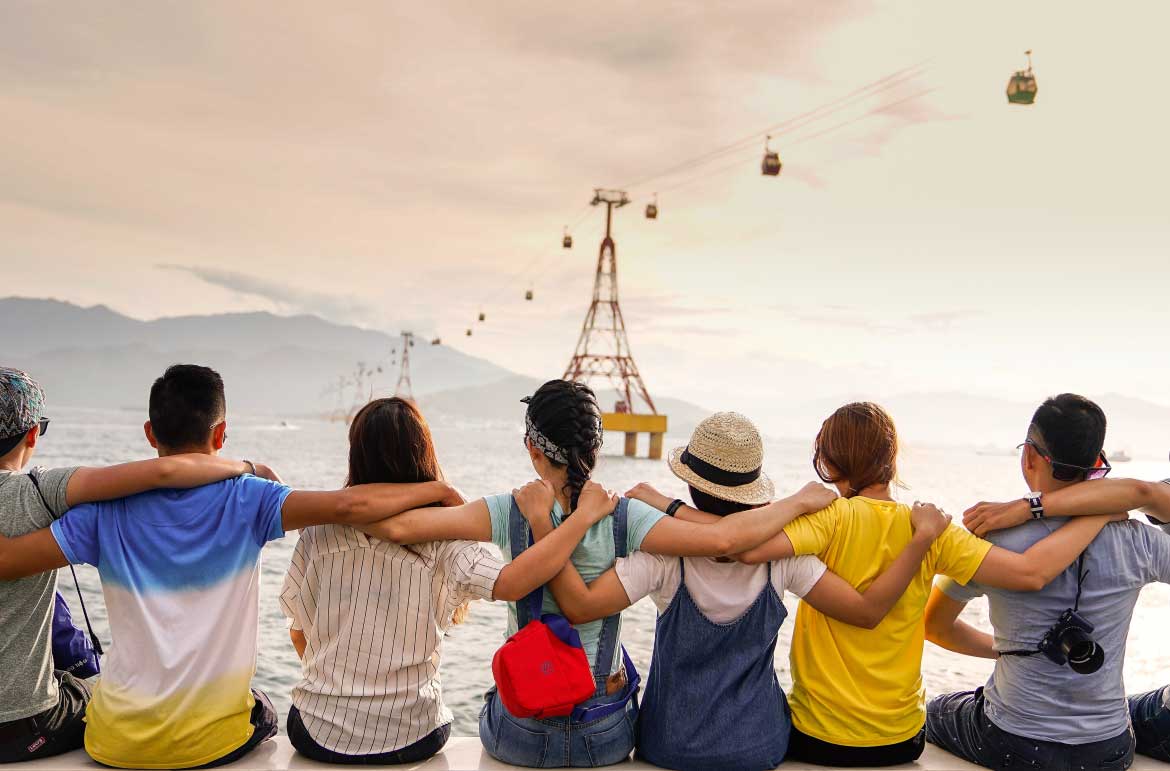 Introduction
In simple terms, community marketing seeks to provide a platform to the brand's audience. People can communicate with the company and with other followers of the brand. Customers feel more valued when given a stage to build genuine, human connections.
To set the context, lets examine the big picture. The digital era has made brands a common sight in our daily lives. Their presence is a constant part of the background as we go about our day- so much so that they fade into the background most of the time. So, how can brands make a lasting impression when "banner blindness" exists?
Brands have realized that the end goal shouldn't just be selling their product or service. To convert, maintain, and create advocates for the brand, they need to take it a step further and provide value beyond just the product. Brands have taken to consumer-conscious marketing strategies – they build meaningful connections with prospects and provide long-term satisfaction to their customers.
This strategy is especially prevalent when consumers distrust traditional promotion methods such as advertisements and endorsements. The authenticity gained by building a community under your brand will be more effective than most other tactics.
Now, what exactly is community-based marketing? Would it suit your business? How do you get started? Let's dive deeper and find the answers!
If you want to skip to specific sections of interest, you can choose from the links below:
What Do We Mean by A "Community"?
What is Community Based Marketing?
Examples of Community Based Marketing
What Are the Benefits of Community-Based Marketing?
How To Start Your Community-Based Marketing Journey?
What Are The Tactics Involved In Community-Based Marketing?
Conclusion
What Do We Mean by A "Community"?
Simply put, a community is a group of people who share something in common. A community is generally described by the common factor or the strength of bonds. 
Members of a community enjoy a sense of belonging. They learn and share based on their interests. The size of these communities depends on how broad or niche the interest is and other factors such as region and age. These communities provide a safe space for all their members.
The common factor they look for in a community is the shared interest of marketers. These communities can be found as forums, Facebook pages, discord channels, and likes. With the onset of the pandemic, more people sought virtual connections as they followed social distancing measures.
What is Community Based Marketing?
Community-based marketing is, as it says: marketing tactics that target a community. Identify what community your brand can align and cater to, and design strategies based on their interests. This is incredibly effective at building connections with your audience.
There are three elements in a community that will help improve the efficiency of your strategy:
Shared common interest

Empathy for other members of the community

Sense of belonging
Community-based marketing allows brands to engage with their audience actively rather than simply pushing a message. The active participation and reach provided through this also help consumers express themselves better. The act of being seen and heard helps create personal connections with your customers.
Building a community is a long and intensive process as it requires a lot of care and consistency. Marketers would also need to allow the brand advocates to control, even if it may not always align with the brand's interests. 
Let's see how some top brands have successfully built a loyal community. 
Examples of Community Based Marketing 
1. Sephora
One of the leading makeup brands in the world, Sephora created the Beauty Talk community. The community doesn't restrict discussions to only Sephora products. Members can share information about various beauty products, techniques, and methods.
The members can also provide suggestions and ideas to help the brand understand the need of the hour. Makeup follows fast-paced trends, constantly changing throughout the year. The brand can keep track by getting engaged in such discussions.
The forum allows members to connect over their shared love for the brand and all things cosmetic. It also enables users to stay updated on the latest posts by following the concerned topics. Brands use the forum to understand their consumers better and chat with their audience.
2. Lego
Lego as a brand encourages creativity from its consumers. The products allow users to build anything and everything from their imagination. And what better place to let consumers display their illustrious designs than Lego Ideas. 
The community was created in 2014, and ever since, Lego has used these images to help promote its products. The forum members can also provide visuals for new Lego ideas that the brand can produce. Members can vote and comment on these ideas, so the brand can gauge how well received it will be.
The brand also encourages active participation by providing incentives. Members' ideas are shared on their social media accounts and duly credited. People whose ideas are launched as new products are also compensated for their efforts. They also ensure the members have positive interactions with the brand account.
3. Google
Google has expanded its operations from being a mere search engine into various other areas such as virtual payments, smart glasses, and productivity suites. How did they test ideas before launching them? What's the secret behind being one of the innovative brands in the world?
Google Labs serves as a small group of communities that test prototypes of Google. Each lab has around 100 people that have experience in that particular niche or industry. The members engage in thoughtful discussions, collaborations and create opportunities. The feedback provided during these tests and demonstrations is insightful as the experts understand the projects deeper.
The main difference between this community and the forums mentioned before is that Google Labs is exclusive. It's an invite-only community so that Google benefits from expert discussions rather than the possibly impractical conversations that the general public might pursue.
What Are the Benefits of Community-Based Marketing?
1. Increases Brand Advocacy
Brand communities can be a great place to find and encourage advocates for your products. The community acts as a hotspot for these advocates to share their reviews, testimonials, and suggestions for others to see. Building incentive programs can encourage brand advocates to share their thoughts and views, as in the case of Lego.
The community members thrive through the positive experiences you provide to them. 72% of customers say they will share their positive experiences with others. Creating a space where they feel like they belong and can share their interests with like-minded people effectively gives them something to advocate for.
2. Brings in Referrals
These communities also can grow organically as the members invite their peers to join them on the platform. Having a larger base to study and interact with gives you valuable market insight and growth.
Plugging in a referral strategy to the community further incentivizes the members to invite their friends to join them. Nielsen found that 92% of people trust their friends and family over any other form of brand messaging. Thus, referrals by community members would be highly effective.
3. Draws Attention to Products and Services 
Since communities tend to center around discussions, the brands benefit from having the members talk at length about their products and services. Members can use the platform to talk about how they use products, the experience, and how useful it would be for others. 
Since consumers are more likely to trust other people rather than brand messages, they will trust that the reviews provided by the community members are authentic and honest. This provides credibility and trust in your product's abilities and service experience.
4. Future-proofs Your Marketing Strategy
Consumers are desensitized to marketing strategies that companies have employed in recent years. The way forward for businesses now is to build a symbiotic relationship between them and the customers. Care for your customers, and in return, they keep returning to your brand.
Community-based marketing further supplements this by instilling an emotional connection between the audience and your brand. It gives room for you to test concepts and ideas safely as loyal customers provide their valuable feedback and concerns. They are also a great source of inspiration, which helps your company stay innovative.
5. Marketing Goes Auto-Pilot 
You don't need to initiate every interaction in a community. They tend to happen organically among the members, and the brand can initiate separate discussions or respond to ongoing ones. It's almost a hands-free strategy as the community members make an effort to keep the platform alive and active.
Community members increase advocacy, present your products and services, and provide instructions and reviews on maximizing user experience. They're assuming the role of a marketer on behalf of your brand as they bring your products under the spotlight.
6. Increased Customer Retention
Maintaining your existing customer base is vital in a competitive market. Even a 5% increase in customer retention can result in over a 25% increase in profit. Consumers have many companies providing similar offers, so your brand should offer more value to build brand loyalty.
Brand communities help the company build close, personal relationships with its customers. Proactively listening and responding to customers makes them feel valued and cared for. The strong social experience cultivated through the community will help ensure the members' loyalty.   
7. Free Search Engine Optimization
It can be quite difficult for brands to improve their SEOs to put their name towards the top of search engine pages. Online communities can provide you with free SEO to supplement your existing strategies. 
An important element of SEO is keywords. Your brand community increases the presence of keywords online as they churn out content related to your brand and niche constantly. Search engines like Google would also see these as organic uses of the keywords, thus helping in ranking your website better. 
8. Tap Into Markets You Never Knew Existed
As your community grows, so will the diversity of its members. This can be diversity in thoughts, needs, locations, etc. With each unique person joining, you learn more about them and what you can offer them.
Community members can bring to your attention untapped market potential. Take Lay's potato chips brand, for example. Lay's had held three contests where fans can design unique chip flavours, and the winning flavour will be launched under the brand. 
Consumer submissions were incredibly innovative with flavours unheard of in the snacks industry. The unique flavours would spark interest in consumers and improve their sales. People purchase the product out of curiosity while viewing Lays as a bold brand for making eccentric flavours.
9. Improves Brand Reputation
It isn't unheard of for bikers to have the Harley-Davidson logo tattooed onto their bodies. The brand focuses on the sense of "brotherhood" among motorcycle enthusiasts. Launching the Harley-Davidson Owners' Group (H.O.G) in 1983, the lasting relationship between the brand and its customers has been world famous for decades. 
Brands like this benefit from the elite communities they build. Other consumers envy the premium benefits and lifestyle belonging to the branded group. H.O.G, in particular, even produces magazines that focus on its members and their stories.
10. Your Brand Can Become A Leader
Your brand gains from the growing community it fosters.  Potential customers increase as more and more people become aware of your brand and its products and what you could do for them. The size of your community impacts your standing in the market.
It also helps naturally trigger reinvention. By engaging with your community, the process of reinvention becomes more organic rather than an unnecessary surprise to your stakeholders. You can see what products and services are no longer feasible and make room for projects that better suit your consumers.
As your brand evolves and adapts to the target consumers, you stay better equipped than competitors that don't engage with their following.
How To Start Your Community Based Marketing Journey? 
1. Research Your Audience
You can't simply start building a community blindly. The first step needs to be knowing who you want to target. The rest of the steps depend on your audience's knowledge and understanding to engage with them effectively.
Odds are your target consumers have already joined existing communities, as they tend to group and create it on their own if a brand already hasn't. They might hesitate to shift from their familiar territory onto your new one.
You can use attention-grabbing tools such as email marketing and captivating social media content to motivate them to join the community under you.
2. Shortlist Most Relevant Social Media Platforms
Over the internet, community marketing can be held on numerous platforms, including Facebook, Instagram, Twitter, and Reddit. Social media has some of the largest communities online compared to other community sites like forums and message boards. The speed and level of engagement are also more convenient for marketers to work with.
When deciding which platforms would be ideal for building your community, consider your target audience, where they are most active, and the demographic of each forum. 
For example, Facebook has the largest user base of any social media. It mostly consists of millennials and older generations. A Facebook page can be created to follow and comment on the posts.
If you'd rather target Gen Z, Instagram is more useful. However, creating a community can be more difficult as it depends mostly on hashtags. Compare your target demographic and the demographics of each platform to make an informed decision.
3. Put Out Your 2 Cents 
Now, you need to get the ball rolling. Start a conversation within the community. Create posts that can spark discussions as the members get to know each other better. Initially, you will need to initiate these interactions. But once your community settles in and gets comfortable, they'll be doing it themselves, and you can sit back.
Even after community members take the lead, be sure to interact with them regularly. They will appreciate the brands taking time to be responsive to their audience.
4. Create Value 
Keep your community members invested in the platform by creating value for them. Take the opportunity to design thought leadership content. Provide educational information in a new and different way so that the customers engage with your posts.
Creating posts of value will keep your community members on-site for longer. This can help increase the rate of interactions. The content should not be a sales pitch but rather informative, similar to blog posts.
5. Show Expertise 
Create content that highlights your company's expertise. You can publish educational articles that your community members might find helpful and interesting. Share tips and how-to guides to pique the interest of your consumers.
The content should avoid technical jargon that might confuse consumers. Instead, use simple language that the average person can understand. This way, readers stay engaged.
Proving your expertise to the members earns their trust as they believe that you know what you're doing and they're in good hands. 
6. Be Responsive 
To keep community members involved, you need to give them a reason. You can create discussion posts and polls, answer users' questions, or even engage in a small conversation. Members will feel more motivated to interact in the community if they think the brand will respond to them. 
Responsiveness is key to nurturing the relationship between your brand and your customers. Keep track of your members' posts using third-party marketing tools.
7. Be Consistent
As they say, consistency is key.
The community members will feel put off if your presence is erratic or your posts stray too far from their interests. They joined your community with certain expectations. It's on you to ensure they are met.
Your participation within the community and the content you put out needs to be consistent. The brand's reputation will improve for being involved with its consumers constantly.
It also helps if this consistency is maintained when asking for feedback from your members. These can include your existing customers or those interested in purchasing from you. These reviews can better help your brand adapt to their needs and the evolving market.
What Are The Tactics Involved In Community Based Marketing?
Now that you know all about the benefits of community-based marketing and what it can do for your business, it's time to get to know some of the tactics involved. This section will outline a few key methods to help you get started.
1. Identify Your Targets
The first step is identifying your targets. As mentioned before, it's important to know who your consumers are and what social media platforms they use. You don't want to waste time on a platform that has no relevance to your target demographic.
You can use various marketing tools to help you gather this information. For example, social media analytics tools like Sprout Social can give you insights into who's talking about your brand on social media and what demographics they belong to.
2. Create a Profile for Your Community
The next step is setting up the profile for your community. This will include the name, description, and guidelines for participation. You also want to make sure you have a clear picture of what you want your community to be.
Your profile should be reflective of your brand and the values it represents. It's also helpful to have a style guide for your members to follow. This will ensure a cohesive experience for all.
3. Create Engaging Content
The content you put out is one of the most important aspects of community-based marketing. This is because it keeps your community members interested in interacting with you.
However, you can't just post any content and expect them to engage. You need to create quality posts that reflect the interests of your target market. So make sure they are relevant to your industry and cover topics everyone would like to read about.
A mix of text posts, images, and videos help keep things interesting since they engage multiple senses. You can also take advantage of this fact by creating posts that use all three.
Conclusion
If you want to make a lasting impression on consumers and get to know them better, community marketing is the answer you're looking for. Empathize with your consumers and use their content to adapt and improve your business.
Let's not forget: no promotional tool matches the effectiveness of peer recommendations. 
Even though the strategy leaves much out of your control, it can make a big difference for your brand when done right.  Your community provides unbridled support in your endeavours. Their insights can be valuable to the growth of your business.
So, what are you waiting for? Build your community now and give your consumers a place to talk about how amazing your brand is!