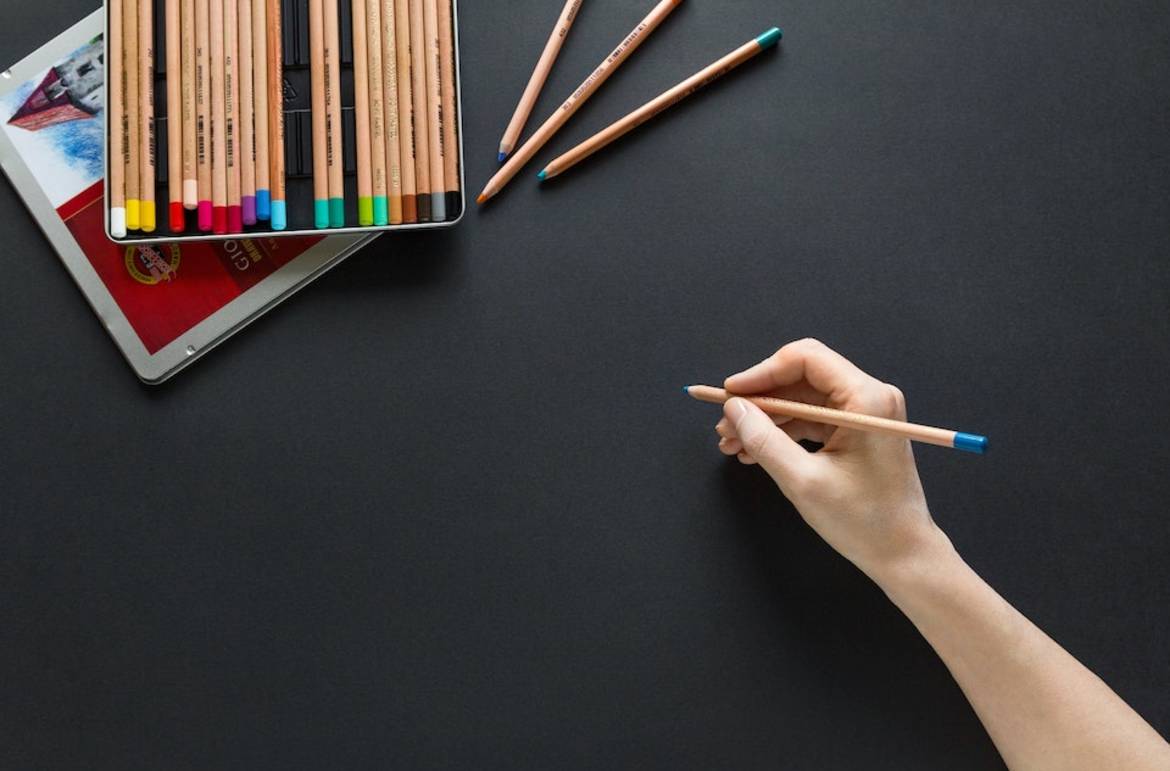 Good branding is at the heart of any successful business. We all know that and so we get on to achieving brand visibility – social sharing, billboards, glossy brochures … the works. But the most powerful of them all is a process called Brand Advocacy.
Yet, even after all those marketing activities and the push to build an authentic brand, you don't see a line at the door. Frustrating? I bet it is!
Well, it's time to stop fighting for the wishbone, roll up your sleeves and pull up your sleeves – it's time to make it matter…
Brand advocacy is the key to growing your business. Why? What? How? Read on to know all that and more.
Sections of This Blog:
Feel free to jump to the section that piques your interest the most.
What Is Brand Advocacy?
Brand advocacy is a term used to describe any action taken by people who love your brand. Those people, aka brand advocates, publicly support or promote your brand, products, and services to new customers and prospects.
The "actions" taken by your brand advocates could be personal recommendations, social media posts or user-generated content, reviews, and customer referrals. This means you can only tap into the full potential of brand advocacy when you identify and leverage your most enthusiastic and outspoken ambassadors to drive new business.
Wait, isn't that the same as a brand ambassador or influencer marketing? Well, not exactly.
Brand ambassadors or marketing influencers are paid to promote a product or service. On the other hand, a brand advocate is self-motivated. He may not have a large community of followers, but he has a trusted circle of family and friends with whom he will share information and promote his favourite brand.
Marketing for free? There must be a catch, right?
Surprisingly not. Many businesses swear by it and have also called it the "holy grail of marketing."
Let's talk about that …
Why Do Some Say That Brand Advocacy is The Holy Grail of Marketing?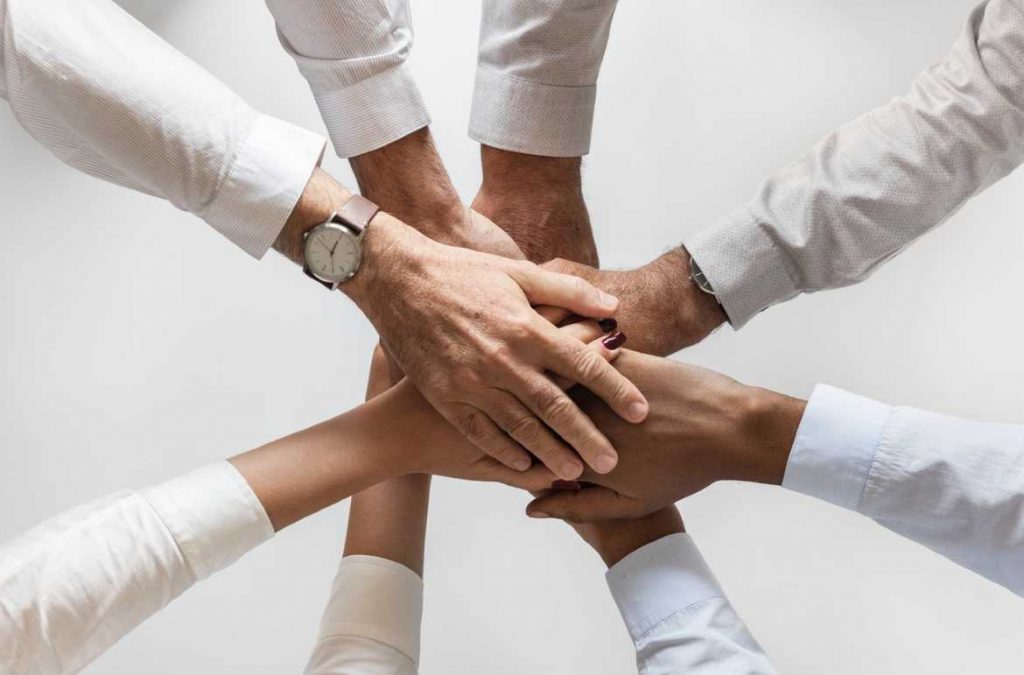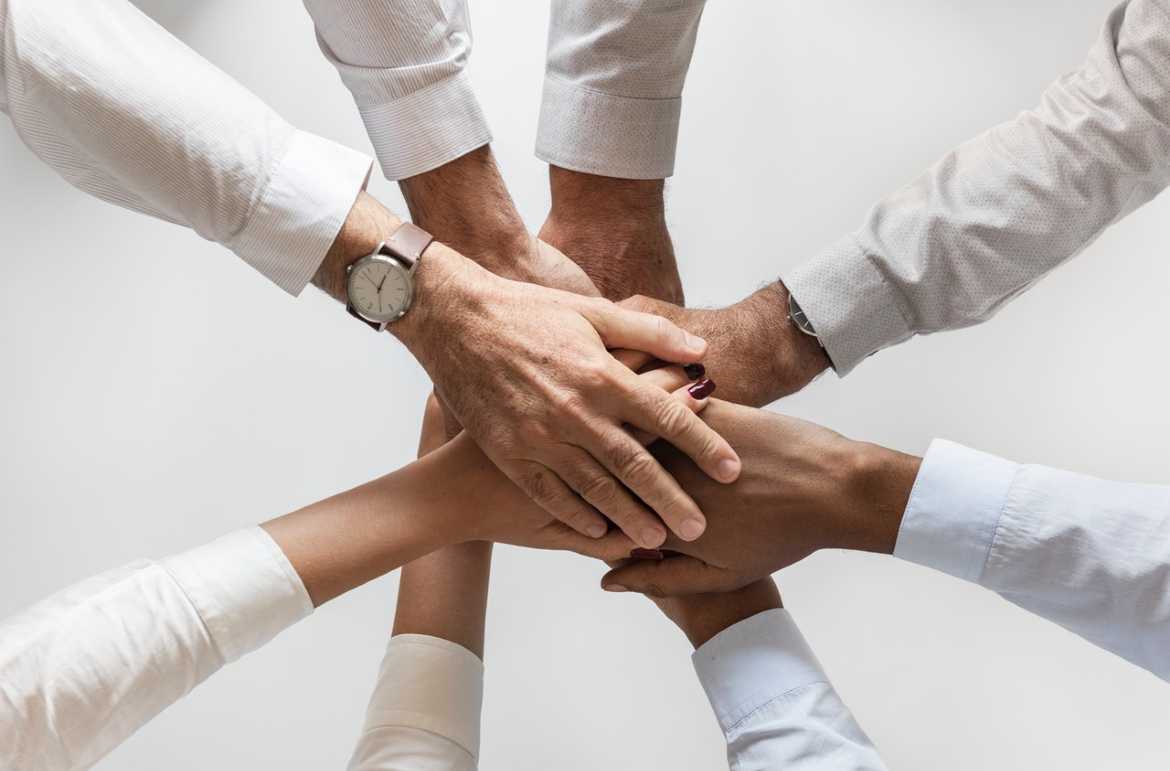 Gone are the days where you could drive your products or services into people's lives by showcasing it next to a celebrity on billboards. Forgive us the cliché, but now more than ever the customer is truly king. And the customer wants to keep it real!
Mark Zuckerberg hits the nail on its head when he says: "People influence people. Nothing influences people more than a recommendation from a trusted friend. A trusted referral influences people more than the best broadcast message. A trusted referral is the Holy Grail of advertising"
People trust people more than ads. That's a no-brainer.
We trust brand advocates because they are our people. Our family or friends. They can relate to them. Research shows that an average brand advocate potentially reaches around 150 people each time they discuss your company.
Can you imagine how this could work magic on your customer acquisition and retention numbers! What greater motivation than this do we need to get started on brand advocacy programs.
OK so we've established that brand advocacy is truly the holy grail of marketing, but how do you make this work for your business? It's all about strategy. Free marketing doesn't mean you can go freestyle.
8 Ways to Power-Up Brand Advocacy
The success drivers of brand advocacy can be divided into two main components: word-of-mouth and information technology.
Brand advocates can be your executives, customers, partners, or employees who are genuinely happy to support your brand. You want them to fall in love with your brand and talk about it to everyone they know. How do you do that?
These 8 ways to power-up brand advocacy should help:
1. Find Your Advocates
Referrals are a trusted and valuable way to grow a business. According to IDC, 84% of B2B buyers begin as referrals. What's more 97% of IT professionals rely on peer recommendations and reviews when making purchases. Now how do you get people to start recommending your brand and make it visible to these customers?
While some customers may go gaga over your products and services the very first time they use it, some others need a bit more persuasion. They need a reason to become advocates and they find that reason when they feel affiliated with your brand.
So then, the first step would be to pick your potential advocates from among your customers.
How do you do that?
Look for people who are already engaging with you:
People who actively post likes, comments, or share about your company.
Those who leave a review (could be your partners or customers).
Those who consistently rally others around your brand.
You could also use social listening and company surveys to spot these advocates. The goal is to connect with them and see if they will help lead advocacy initiatives.
2. Set Goals for A Brand Advocacy Strategy
To build a successful strategy, you must start with goals. We take a cue from Zig Ziglar when he said, "If you aim at nothing, you will hit it every time." We don't want to strike our blows into thin air, do we?
Setting goals would mean figuring out which KPIs are important. What do you want a program and a strategy to accomplish?
The best thing about brand advocacy is that it can be used for one specific area or serve multiple purposes in marketing and sales. These could include:
Specific post engagement
Brand awareness and mentions
Overall employee engagement
Lead generation
3. Maximize Efforts by Identifying Tools and Fixing A Budget
In the long run, with the right brand strategy, your employees and customers will do your marketing for you. This will allow your team to focus on other areas while the advocacy engine runs strong.
But to maximize results, you must identify brand advocacy tools that work for your business. Fix a budget for your brand advocacy strategy based on the tools you will need and get to work using them.
4. Communicate the Benefits and Build Trust
One of the prerequisites of a successful brand advocacy program is to explain the benefits of brand advocacy to your brand advocates. What does the company gain? How do they personally benefit?
To that end, communicate the benefits to your brand advocates and create a sense of shared purpose.
5. Allow Brand Advocates to Express Themselves in Many Ways
Brand advocates will be eager to talk about your brand, so give them something to talk about. But don't restrict the way they choose to talk.
While some advocates may be active content creators, others maybe avid sharers. Create a wide array of opportunities. They could write reviews, create testimonials, rate products, share offers, answer prospects' questions … whatever they choose. You do what you do best and allow them to do the rest. Their way.
6. It's a good idea to train your Brand Advocates consistently
Business social media use and personal social media are different. and many don't really "get it" right intuitively. In order to give the Brand Advocates become champions on business social, train them and seed some ideas to them so that they can make the best use of social media both, for themselves as well as your brand. And it's also a good idea to first tell them the do's and don'ts when it comes to your brand through a social media policy.
You can check out a guide to making a good social media policy here.
7. Leverage Advocate Content
The content generated by your brand advocates is pure digital gold. Use it.
Take advantage of your advocates' enthusiasm. Use their content on your website and product pages. You could also integrate it with email marketing campaigns or use it in your advertising.
8. Create an ongoing Brand Advocacy Program
Brand advocates support and amplify your marketing initiatives. They are willing to defend you from detractors.
That kind of loyalty doesn't come overnight.
Your brand advocacy program shouldn't be a one-off campaign. It should be an ongoing strategy that builds up over time, strengthening the relationship between you and your brand advocate.
Segment Specific Approach to Brand Advocacy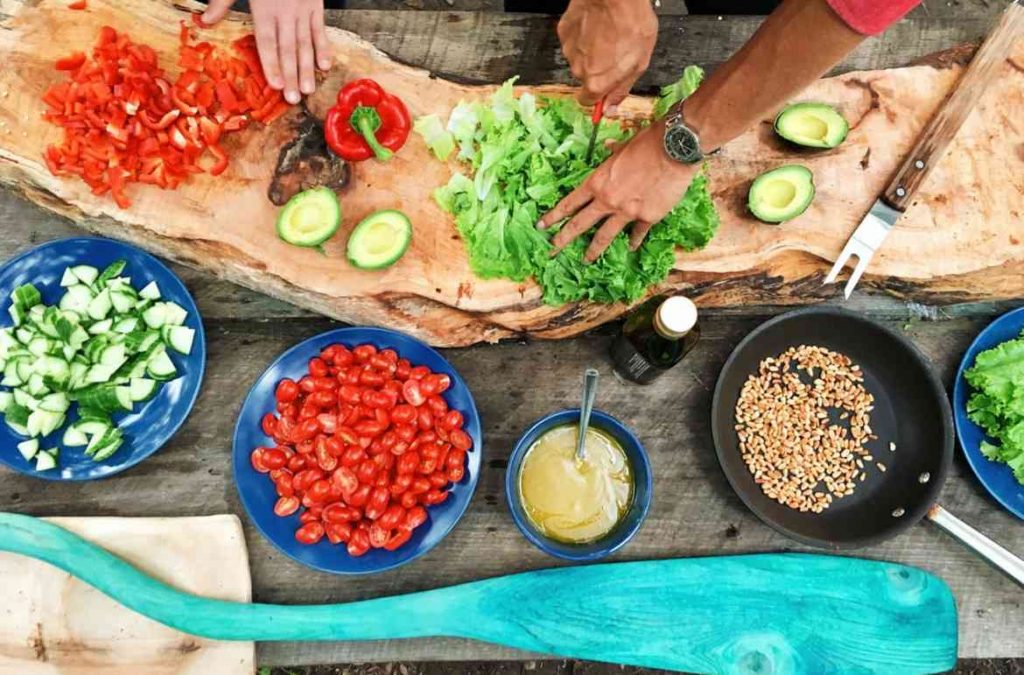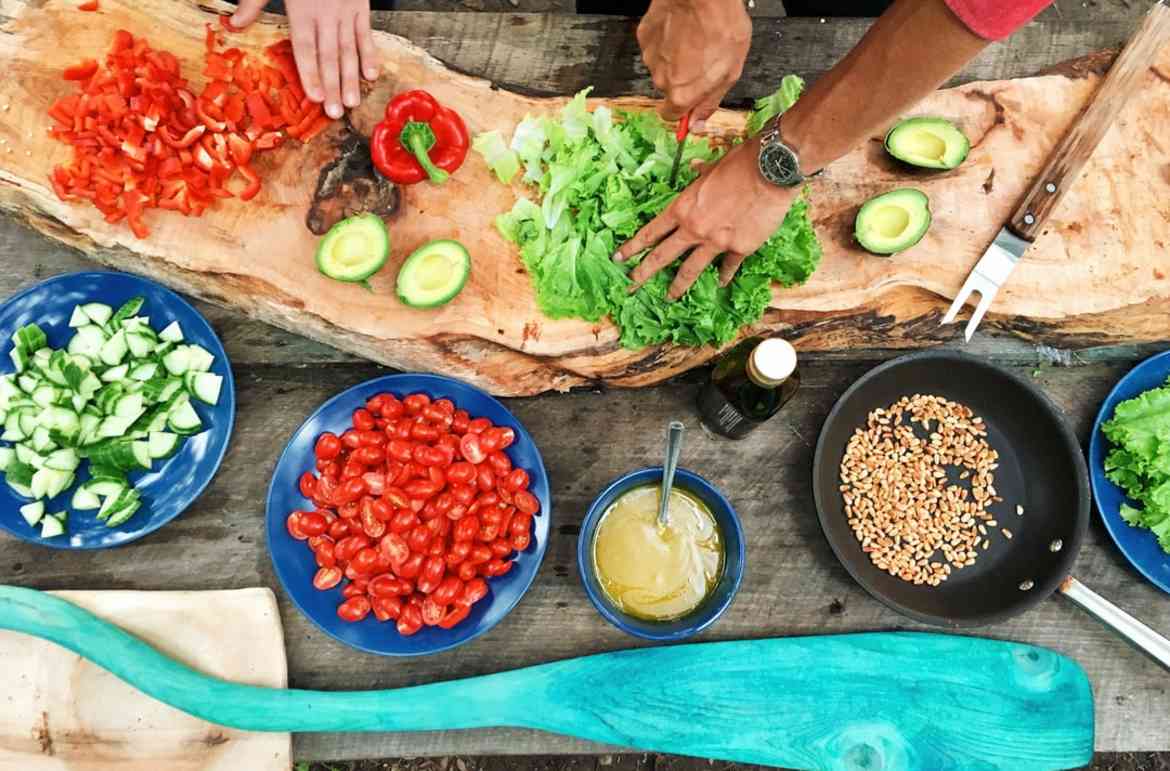 We all know that a one-size-fits-all approach doesn't work anymore. Custom is in and we need to apply it in all aspects of our business.
Choose a specific segment of brand advocates and tailor a brand advocacy program exclusively for it. Plan rewards and incentives that will excite that segment. Create content that they will want to share.
Here are some segments that you can plan for:
1. Customer Advocacy
Trust is perhaps the most important factor here. Build that in all aspects of your program. Offering them a "carrot" to get talking about you is great but that is nowhere near enough. Here are four ways to get it done and get it right:
Connect customers with each other: Invite customers to join forums where they can discuss their experience with your services or products. This will make them feel more secure about where they are in their customer journey.
Shine the spotlight on them: When possible, invite your customers to join you on stage to talk about their success as a result of your partnership.
Let them know about case studies: Share relevant case studies. Let them know they can be part of it too.
Own up to your mistakes: Everybody makes mistakes. So, don't shift the blame. Especially not on to your customers. Admitting your mistake shows that you are a responsible partner.
2. Employee Advocacy
The goal of employee advocacy is to motivate and make it easy for your employees to engage in your company's marketing efforts.
For the most part, your employees will be happy to help, but they need your guidance on what content to share and what posts to promote. Steering them in the right direction through a little training can do wonders here.
Here are key points to take note of before you press the start button on your employee advocacy program:
Choose the right tools: Chose the right tools for the right kind of employee segment. Don't throw posts at them but give them a centralized communication dashboard to make it a seamless experience for them.
Have a goal: Your goals will reflect the outcome of the advocacy program. So, have realistic and achievable goals. Handing a mike to a cornered and frustrated employee is never a good idea!
Welcome more employees: Include everyone instead of limiting it to your marketing or sales teams. When more employees join the program, it creates excitement around it and a sense of shared purpose.
Polish their profiles: Help your employees create a complete and professional profile on social media. Something that connects with the audience.
Explain the benefits: It is important to explain to your employees the goals of the advocacy program and the benefits it brings to them and the company.
Read more in the comprehensive guide.
3. Partner Advocacy
Reach out to existing and potential partners. They share your business goals already. That in itself is a powerful reason for them to join in.
Your channel partners (suppliers, technology partners, agents, distributors) form a crucial pillar of your sales strategies. So, develop a clear, realistic, and heartfelt message to get them to contribute.
Read more: https://www.socxo.com/blog/partner-advocacy/
4. Fan Advocacy
Fans cheering for you and rushing to buy your products and services. That's the dream, isn't it?
When people genuinely love your brand, they get excited by the milestones you achieve and will come back again and again. The goal though is to motivate them to come back with their friends and family and tell them how great your products and services are.
That's when a fan becomes an advocate. Jay Baer of Convince and Convert puts it well: "Activate your fans, don't just collect them like baseball cards."
Find creative ways to get fans excited. Throw in a referral reward for example. A free product or a discount can go a long way.
Remain active on multiple social media channels, especially on the ones your fans are on, and focus your efforts on those channels.
Open the Floodgates for Brand Advocacy Through Different Channels
Conversations are happening – about you, all around you. The key is to tap into that conversation and make it happen with you.
Now that can only happen if you are where the conversation is. Today, social networking channels are where it is happening and that's where you must be. That is where you can create those all-important and meaningful relationship moments.
Leveraging different online social networking channels is a structured strategy for building a network of brand advocates.
Let's look at how you can leverage three specific channels.
1) LinkedIn: The Best Channel to Enable B2B
It wasn't long ago that LinkedIn mutated from a small network of businessmen into an enormous world force. It is the now the beating heart of B2B lead generation.
In fact, 80% of social media B2B leads come from LinkedIn. It was voted the most trusted network in 2019.
All you need to do is have your finger on the pulse.
Here are some practical tips to leverage LinkedIn for your brand advocacy:
1. Plan Your Brand Advocacy Program
There's no getting around it. Planning and Strategy must be the first step. A solid strategy gives your employees a framework to work with, so take time to understand the main objective of your brand advocacy program.
Decide what type of content your employees can share. Create clear guidelines on what is acceptable to share on social media.
Nominate people who are active on social media already. They will become brand advocates and encourage other employees to get on board with your brand advocacy program.
Create a plan on when and how you will share content on LinkedIn.
2. Talk to Your Employees
Dedicate time for training. Have a training day or a week-long program to educate your employees about your brand. Let them know how and when it started and where it aims to be. This will help them understand your brand.
Guide your employees. How to set up their own LinkedIn profile, how to connect to your company, how to increase their reach – hand holding them through these steps might be necessary initially.
Now you can introduce them to your LinkedIn profile and offer to train them on how to use it to become brand advocates.
3. Use the Right Tools
Choose the right tools. Help your employees find the right content at the right time.
This is at the heart of Socxo. With Socxo, you can curate content that your employees can pick and choose from. This way they are sharing what they want to and not what you want them to. That gets them more excited and motivated to share. Circles back to authenticity as well.
4. Monitor and Improve
Socxo helps you see what content is working for your advocates and their network. You can also see which employee is sharing the most and the response of his audience.
This info is worth its weight in gold. You can use it to fine-tune your curation, reward your most ardent advocates and incentivize others to reach out to do more.
2) Leverage B2C Channels Such as Facebook And Instagram
Have been shying away from Facebook and Instagram because you think it won't work for you? Well, it would be putting it lightly to say you are missing out.
Worldwide, over 3.6 billion people use social media channels. Millennials are logged on to social media channels for an average of 2 hours and 38 minutes every day. People check their Facebook around 8 times each day!
Do you get what we're saying about missing out?
What do these millennials expect out of their time on social media?
Apart from social experiences with friends and family, they are looking for authentic and personalized experiences from the brands they love and trust.
Give them what they are looking for and you've struck gold!
Social media channels like Facebook and Instagram offer endless opportunities for engagement.
For example, they allow you to serve highly targeted ads to people based on specific interests, demographics, location, and more. Facebook is the most-used social media channel for paid promotions with 93% of marketing campaigns. And, according to an internal analysis by Merkle, ad spending on Instagram is 23% higher than on Facebook. If people are willing to put good money on it, there must be a reason!
The Top Fans feature on Facebook helps you concentrate on effective new methods of generating and retaining brand advocates. Thank Top Fans for their loyalty. Hand out discounts on your products, tickets, or merchandise as a reward. You will be amazed at how far it goes in activating them as your advocates.
The important thing is to execute your strategy with careful thought and intention. Do it in a way that communicates your brand's tone of voice and matches its core pillars.
Here are three ways you can find and leverage your brand advocates on Instagram and Facebook:
Search for hashtags and brand mentions: Look for users who shared content about your brand the most. Among them, look for the best quality content and a loyal following. Most importantly, look for those who share a passion for what you do.

Reach out and build a relationship: Once you have identified a superfan, reach out to them. Get talking. Build a rapport with them. Thank them for their continued interest in your brand and offer to send them some of your products.

Construct an organic campaign: Begin to construct a campaign with your brand advocates using their Instagram or Facebook page. These campaigns could possibly tie in with another larger business initiative.
Take on board their input on how best to make the campaign as effective as possible. This will help build long-term relationships on different channels, which will definitely pay off in the long run.
3) Twitter: Speed Conversions for B2B And B2C Businesses
"Be sincere, Be brief, Be seated." Roosevelt's advice on brevity should be Twitter's tagline.
With its limitation on a number of characters, Twitter has gained a reputation as a "micro-blogging site." It is all about rapid communication and speed conversions here.
65% of marketers use Twitter for B2C social media marketing. Hashtags, tweets, and retweets help drive engagement with customers.
B2C brands are leveraging Twitter to provide customers with precise recommendations. It has become the most relevant platform to engage with people before, during, and after an event. That's why you will see a rise in its use for sponsored or hosted events.
Reaching audiences and starting a public conversation – both are key to brand advocacy. Twitter is the perfect megaphone for that.
Here is how you can build your strategy:
Choose your audience: Focusing on a specific audience is important. This will differentiate your Twitter audience from other channels. Organize your account by following a specific audience and adding them to lists.
Call to action: You could have multiple calls-to-action but focus on the audience that helps reach your advocacy goals. Creating relationships with people is the goal.
Original content: Decide on a tone and personality that is unique to you. You don't have to plan each tweet way in advance. Impromptu is sometimes best. But fill out your posting schedule with statistics, visuals, quotes, facts, multimedia clips, and stuff that you think you can use.
Hashtags: Use a custom hashtag in your tweets to group them all together. This will let you find other people who use the hashtag and connect with them.
Now that we've seen how these social media channels work, you must decide which fits you best. The type of brand you are, your potential customers, demographics … all this will impact your choice.
How do you know that your choice is right? How do you know if it's working at all?
Metrics is how. Let's see how it helps in measuring your brand advocacy efforts.
How Do You Measure Brand Advocacy?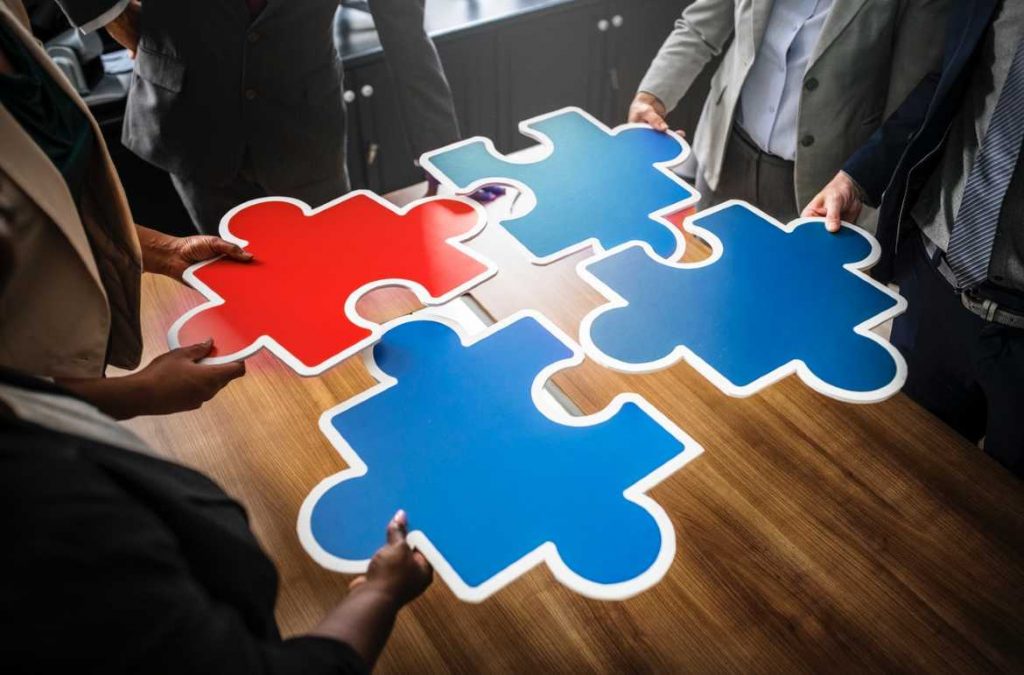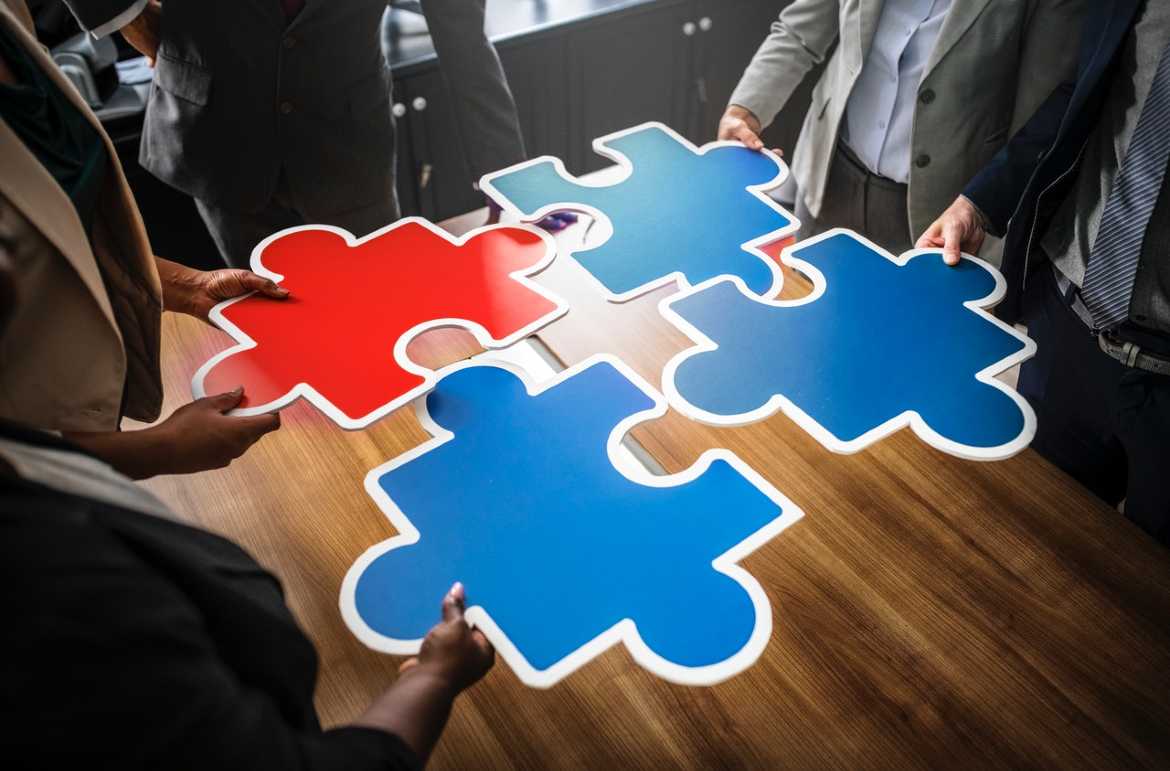 Brand advocacy isn't a sprint to the finish line like sales targets. It's a journey of endurance. The metrics are understandably completely different.
Instead of looking at tangible numbers on a sheet, you will be looking for loyalty, curiosity, motivation…
Wondering how in the world you measure that? Don't sweat it. Let's make it simple.
As we look through the different metrics, remember to focus on the data that matters – both from an internal perspective as well as external. The goal is to make smarter, faster, better decisions in your advocacy journey.
Here are five metrics you can focus on:
1. Number of Brand Advocates
Size matters. Always.
The number of advocates you have gives you the first glimpse into how effective your message is, how well it is spreading, and whether people are responding.
How many brand advocates do you need? Well, that will depend on the scope of your campaign, its context, and goals.
Knowing how many brand advocates you have is the first step to understanding if your advocacy program is working as you intended it to.
2. Number of Actions
The next metric you need to be interested in is knowing how many actions your advocates have taken.
Remember that each of your brand advocates may use multiple channels at the same time. Tracking the total number of actions taken gives you a picture of how many connections each relevant brand advocate has. This way you can see the real impact of your advocacy program.
When the number of actions taken has outpaced your number of advocates, give yourself a pat on your back. It means that some of your advocates are engaged in advocacy as a habit and that your campaign is working!
3. The Loudest Engagement
Where's the sense in advertising a dirt bike event on a romcom TV channel? The same rule applies.
Your brand advocates may use many social media channels. But not all those channels may work for the specific needs of your organization. See which channel works for you.
Where are your advocates making the most noise? Which channel are they most active on? That will help you focus your efforts where it matters.
4. Number of Social Shares
A social share is the biggest compliment you can get from your brand advocates.
It means they like you enough to introduce you to their friends and family. That's a big deal in any relationship!
It also means that they see your content as valuable to their inner circle. An increased number of shares shows that your content is working. It is also a great indicator of organic campaign visibility. Tracking the number of times your campaign is shared is a powerful way for you to see it grow.
5. Conversion Rates
Conversion – that's what it all boils down to isn't it. Your advocates are doing exactly what you want them to do.
Conversion rates are the driving metrics behind any campaign – paid or otherwise. A higher conversion rate is an indication of an effective message, a compelling story, and a clear call-to-action.
In a Nutshell: Identify, Connect, Engage
This guide showed you how brand advocacy can be the most powerful way to grow your business and stay competitive.
Brand advocates are those customers, employers or fans that talk about and praise your brand to their family and friends. Identify who they are. Engage with them. Reward them. Form meaningful relationships and create memories with them as they join you on your brand advocacy journey.
Here's a checklist to make sure you get your brand advocacy program right:
Identify your advocates among your customers, employees, and fans.
Foster an advocacy culture among your employees.
Define your brand advocacy goals and strategy.
Choose the right social media channels.
Invite advocates to join your campaign.
Reward them for their contribution.
Communicate consistently.
Keep tabs on metrics.
Grow.
We see brands struggle to stand out and make brand advocacy work for their business. But we are also seeing brands killing it on social media, with soaring conversion rates that will make you weak at the knees. We've given you all the ingredients that these brands are using to make brand advocacy work for their business.
To find out how to make it work for you click here.