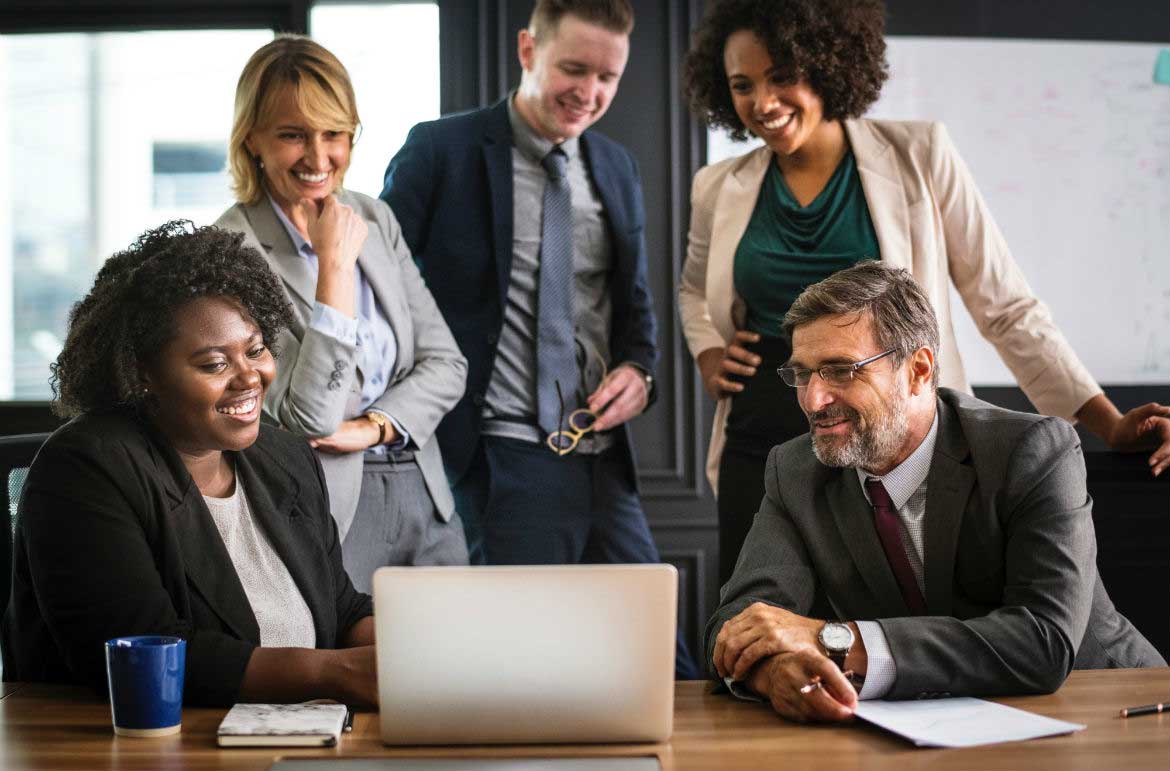 The digital mediascape is a perfect launch pad to collaborate as a brand. And, who better to work with, than your most important business assets. Your engaged employees, happy customers or trusted partners…
Employee Advocacy results in 5X increase in web traffic and 25% more leads.
There's no doubt that advocacy marketing is the future of word-of-mouth marketing. Importantly, to deliver an upswing to your brands KPIs.
Therefore, a shopping mission for a fresh thinking hat for you…
Planning for Advocacy marketing as a channel helps you power-up your online presence. And more importantly, a cultural shift in the way you approach you marketing process.
Here are four tips to help you build a strong advocacy marketing culture within your marketing teams:
1. Stir the enthusiasm. Snag the leadership team first.
A good Employee Advocacy program needs an enthusiastic workforce. Which in turn, acts as your strongest brand ambassador. Getting the senior leadership into the game early, helps building involvement by all the advocates.
It can help you explore a whole new world of customers and communicate through consistent content. Your advocates are the biggest driving force in your journey!
Identify your advocate partners – they could be customer advocates, micro-influencers, engaged employees or any other organisational stakeholders.
Give your advocates the right platforms to engage. This will help you generate maximum leads and inspire other stakeholders to up their advocacy game.
2. Curate High Value Content:
Context is the cornerstone of an effective advocacy campaign! In a digital world, which is constantly barraged with content, it is important to make sure, whatever your brand advocates put up on social media is accurate, original yet inventive.
Research to find out what kind of posts, blogs, and articles attract maximum readership and encourage micro-influencers to target communities with apt brand-related content. Thereby reaching the right people. Those searching for authentic reviews and info before deciding to buy your products. Advocacy Marketing is the best way to get your band noticed. Remember, content is king, and if you want your program to create a digital storm, you need to focus on creating great content.
3. Focus on Branding Inside Out:
Make sure you realize the social splash that your trusted partners can create in making your brand garner positive attention. Brand advocates have tremendous potential in amplifying your brand visibility through effective social media instruments.
Brand messages are re-shared 24 times more frequently if distributed through employees' vs the brand channel (Source: MSL Group).
Branded content shared by employees or customers is viewed as an authentic and credible source of information. Choose a platform to share original stories, experiences, blog posts and watch as your internal engagement seamlessly transcends virtual boundaries to create positive brand magnification.
4. Generate High Engagement:
Boost your advocacy campaigns by creating content which has a wide and far-extending social reach. Make sure your content is interesting enough to create conversations, gets maximum likes and is shared by target customer communities. Reward your loyal followers by interacting with them, giving away titles and holding online content which propels participation levels.
Follow honest and open social communication, be responsive and formulate a constructive online brand presence. A zealous army of brand advocates who endorse your brand passionately can make a world of difference in your bottom-line goals. So go ahead, create a social buzz through your content marketing and trigger high levels of engagement amongst your prized prospective customers.
Employees are untapped reservoirs of marketing talent. Business' that collaborate with their employees, take their brands to the next level. Identify, inspire and nurture your social brand advocates as they can help you maximize on generating inbound leads through their personal social networks.
Advocacy marketing; a successful collaboration and a win-win for both advocates and the organisation.
Advocacy marketing is a powerful medium that can help your marketing campaign accrue business success. It helps you market your brand in a fun, customer-centric and authentic manner that gains maximum social attention. The future clearly belongs to your brand advocates – you need to adapt or perish in this marketing race.
You can also CONTACT SOCXO to get customized solutions for advocacy marketing.