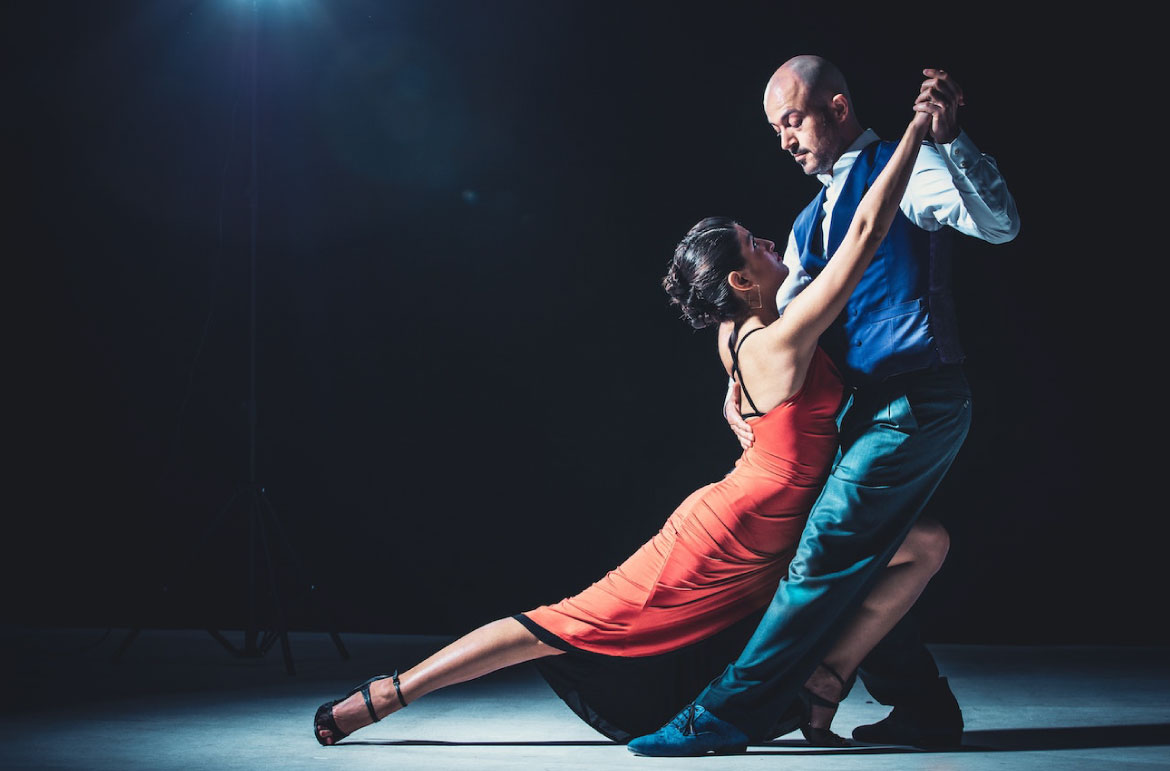 Let's start this by asking do you think SEO can be impacted through Advocacy? Ever thought about it?
To any marketer worth his salt, the value of positive press is a no brainer. Yet, when it comes to Brand Advocacy, it's nearly funny how many brands are still sitting on the fence.
We now live in an almost entirely digital universe. Everything and everyone is online. And social media, the internet's favorite lovechild, connects aforementioned everyone and everything. Logically speaking, that means that anyone who has anything to sell can connect with their audiences by establishing a solid presence on social media. Oui?
But of course, there's a catch. No one's interested in listening to a brand that's blowing its own trumpet. You could try it, by all means, but no one would buy it. The modern-day consumer is sharp. Everyone knows – from personal experience – that the beautiful anonymity of the digital world affords anyone the confidence to claim anything they want to about themselves. Not just that, even if you did hit the right note with good content – insightful, well-written, and non-narcissistic – it works far better if someone else puts in the word for you.
Put two and two together, and what does it give you? Digital brand advocacy. Advocacy marketing via social media in particular plays a huge role in boosting leads as well as conversions. And the clincher? Social media marketing offers you a wide range of opportunities to maximize your SEO strategy. Thus, brand advocacy is rapidly evolving from a public relations bonus into a critical marketing strategy.
How does social media help SEO?
You should know straight from the onset that the relationship between social media and Google isn't a direct one. However, the number of people who see your content – and backlink to it – definitely influences your search rankings. If you create, curate, and share great content, chances are high that many people out there might enjoy it or relate with it, or both. They may even link to it in their own conversations on their networks. The more the people who see your content, the higher the potential of you getting precious backlinks.
Social media is the perfect platform to accomplish this task. It helps you disseminate content at scale, maximizing your reach as well as your potential to receive backlinks. And the higher the number of recognized (high-quality) backlinks to your site, the higher your chances of a good SEO ranking.
Social media also helps you build and establish a strong online presence, thus helping you connect and engage with the right potential customers. Once you've worked your content magic and built this audience base, your organic traffic increases. And guess what happens after that? That's right. Google sits up and takes notice. That's why brand advocacy makes so much sense – it's social media marketing on steroids. Imagine its sheer reach, power, and influence.
Finally, brand advocacy helps boost your branded searches. With regular social media updates and high-quality content posts, your audience starts recognizing and thinking about your brand. They know who you are, what you stand for, and what type of content you create. In other words, they've identified you as a trusted source of information. This is turn leads to increased branded traffic – traffic that lands on your site following a search for specific phrases that include your brand name – to your site.
Long story short, if you need to prioritize, focus on backlinks over social media shares, and fresh, inventive, insightful, and inspiring content over used-and-abused ideas. Here's a step list to summarize this section: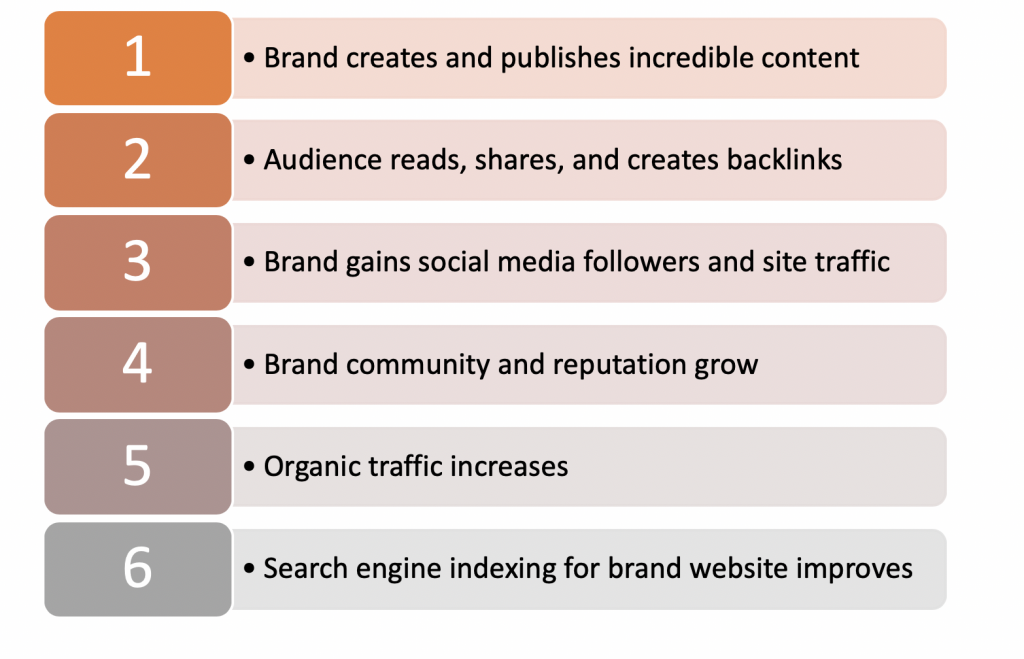 If you're still not convinced, check out this 2018 Hootsuite study that found that the SEO results of articles with strong social promotion and sharing received a 22% boost on average.
Let's now dive straight in and figure out how you can leverage the more popular social media platforms to boost your SEO:
LinkedIn
Though many professionals and brands have LinkedIn accounts, few of them use it effectively for business purposes. That's just a crying shame, given how brilliant the platform is for B2B brands that stand lots to gain from content marketing. Given that LinkedIn is a network of your fellow professionals in the same or related fields, it excels at boosting the exposure to your content – while keeping your audience relevant.
Your first step to leveraging LinkedIn for improved SEO is to expand your relevant network. Start by searching for relevant job titles, which will pull up whole lists of people you'd want to connect with. Send out requests to these people, making sure to add personalized notes explaining why you're reaching out to them. Not everyone might accept your request, but if you keep up the effort, you're bound to build up your following over time. Of course, you can skip this whole step conveniently if you're brand advocacy efforts are already rolling, in which case all your follower base is already set up and running.
You can now start promoting and sharing your brand content. Updates with loads of comments get more exposure, so it's a good idea to motivate your connections to share their opinions and encourage further conversations with their extended networks.
Twitter
When working with Twitter, know that your followers here won't be anywhere nearly as focused or professional as your LinkedIn audience. What it lacks in intent, though, the platform makes up for in sheer size and reach. As recently as early 2019, Twitter had an average of 330 million active monthly users. Few platforms are more perfect when it comes to reaching people en masse. The best part is that it doesn't get any easier than this – all it takes is three simple steps:
Create great content. No wisecracking tweet or magic in the world can save you from falling flat on your face if your content is not worthy of sharing or discussing.
Present it in a way that your audience would care about it. Make sure you know why your audience should be interested in your content and respect their time – craft your tweets razor-sharp and short, and pitch straight through to your audience's interests. If your tweet won't stop you dead in your tracks while scrolling through your news feed, it won't cut it.
Set your advocates to work. Amplify your reach to ensure that you gain the maximum possible exposure and visibility. If you're using a brand advocacy platform like Socxo, you'll already have an audience thanks to your army of advocates – just sit back and watch as the retweets and shares come in.
Facebook
Mention Facebook and any millennial might check you for a heartbeat. However, statistics say that the social platform still boasted over 2 billion active monthly users at the end of 2018. That's a significant enough number, and a great reason for the channel to be an important part of your advocacy marketing efforts and SEO strategy.
Just bear in mind that Facebook is slightly different from LinkedIn as well as Twitter. It works better with groups than a large, single audience. So instead of adding friends and sharing content with them, create focused groups to elicit the maximum engagement. Building Facebook groups also helps foster a sense of a close-knit community among your followers and increases the chances of them further sharing your content (if it's fun, of course).
What's your takeaway?
Yes, social media engagement by itself is NOT a direct influence when it comes to SEO ranking. However, it can be a great way of supporting your SEO efforts, particularly if you're maximizing your reach via brand advocacy. Powering up your business's reach across social networks can help you reach an unimaginably large audience with minimal effort – while also aiding your SEO strategy in several ways.
Using our brand advocacy solution, leveraging social media platforms to maximize your reach isn't difficult. And that means you're already halfway to success.