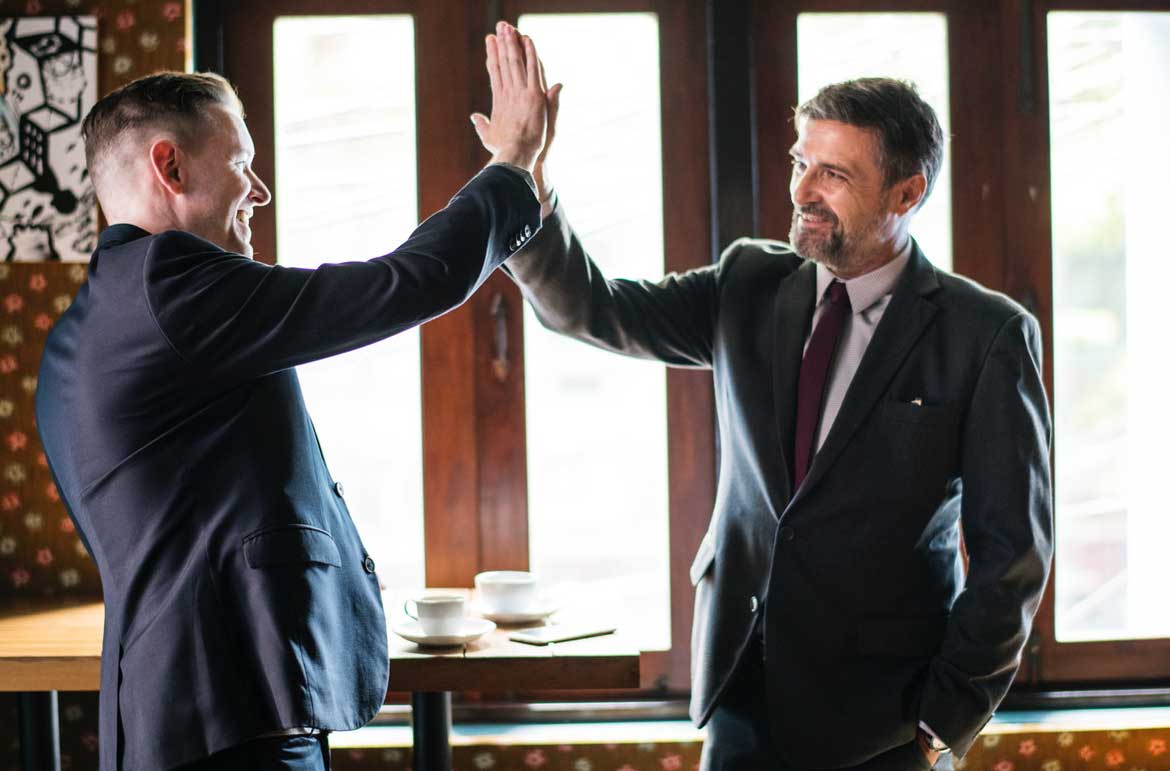 Advocacy marketing proves to be an excellent investment for today's digital-savvy businesses. It entails amplifying brand reach, by encouraging employees, customers and partners to speak on behalf of your brand. While there are wide range of marketing strategies available, questions may arise on the need and efficacy of advocacy marketing.
Partners & customers are the twin pillars of your marketing promotion strategies. Being external audiences to your brand, their voice can add to the positive impact generated by your internal audiences, your employees. Thus, brands must not miss out partners and customers while devising advocacy marketing strategies.
The potential gains of advocacy marketing are infinite – some are mentioned below:
Unleashing the Digital Skills of Employees
Technology & marketing landscape is ever-evolving and so is social media. It has revolutionised the way brands perceive advocacy. Through advocacy marketing, organisations can achieve greater social reach. Organisations must unleash the hidden potential of its employees by encouraging them to use digital marketing channels for advocacy marketing.
Since, employees have wider social connections than brands, promotional content when shared on personal social media platforms attract greater reach & visibility. It also changes the conventional brand perception held by its consumers because the content shared by employees seems more credible than the ones shared on the brand's social channels.
Social sharing by employees improves the organic promotion of a brand's content. It is a low-cost investment that delivers greater returns not only for the company but also for its employees. Advocacy marketing enables employees to earn rewards & recognition for their brand advocacy efforts. Inculcating gamification into advocacy marketing strategy also helps improve employee engagement.
Effective Lead Generation
Brand content shared by employees reaches a larger audience, which in turn attracts prospective leads, potential customers and partners. Advocacy marketing also enables the brand's social sellers to bring in more qualified referrals & leads, thereby shortening the sales cycle. Additionally, leads generated through advocacy marketing tend to have a higher lifetime value.
Increased Product Awareness
Employees are the ones who know your product inside out and are thus, the best people to talk about your product, service offerings and its differentiating features. They can positively influence the purchase decisions of existing and potential consumers, thereby building brand awareness and driving sales.
Boosts Word-of Mouth Referrals
Customers can strengthen your marketing promotion strategies. Being external audiences to your brand, their voice can reinforce the positive impact generated by employees.
Today's tech-customers no longer approve of monotonous dialogues from brands. Instead, they prefer and rely on recommendations by peers, family members as well as online customer reviews.
83% of consumers trust the recommendations of friends and family, while 66% trusted the opinions of consumers they found online – Nielsen
Delighted customers tend to speak positively about the brand they love, about its products and customer services. Reciprocity is hard-wired into human minds and thus, as long as brands keep their customers delighted, engaged & valued the chances of getting returns is even higher. To name a few, greater lead generation due to increased word-of-mouth referrals, higher ROI and augmented brand awareness.
Since, there are millions of products and services available across geographies, when customers choose your brand; it makes it evident that your products & services resonate with their expectations. A brand's value is magnified when more customers spread positive WOM about a brand and become active promoters. Advocacy marketing enables brands to reach out to these proactive customers with great quality brand content, that can be readily shared and amplified.
Reduced Customer Acquisition Costs
Understanding customer expectation, meeting their needs, addressing their challenges in real-time leads to greater customer engagement. While keeping existing customers delighted, advocacy marketing also enables brands to acquire new customers.
Advocacy marketing leads to repeat business by establishing a strong team of brand advocates. Engaged customers tend to be more loyal to the brand and are more likely to continue business relationships with their preferred brand.
Not only does advocacy marketing lead to higher ROI & profitability in the long run, it also makes customers more open to trying new products, provide constructive feedbacks and suggestions which will help the brand improve itself.
Thus, involving partners, customers in advocacy marketing is highly beneficial.
You can CONTACT SOCXO to get customized solutions for advocacy marketing.