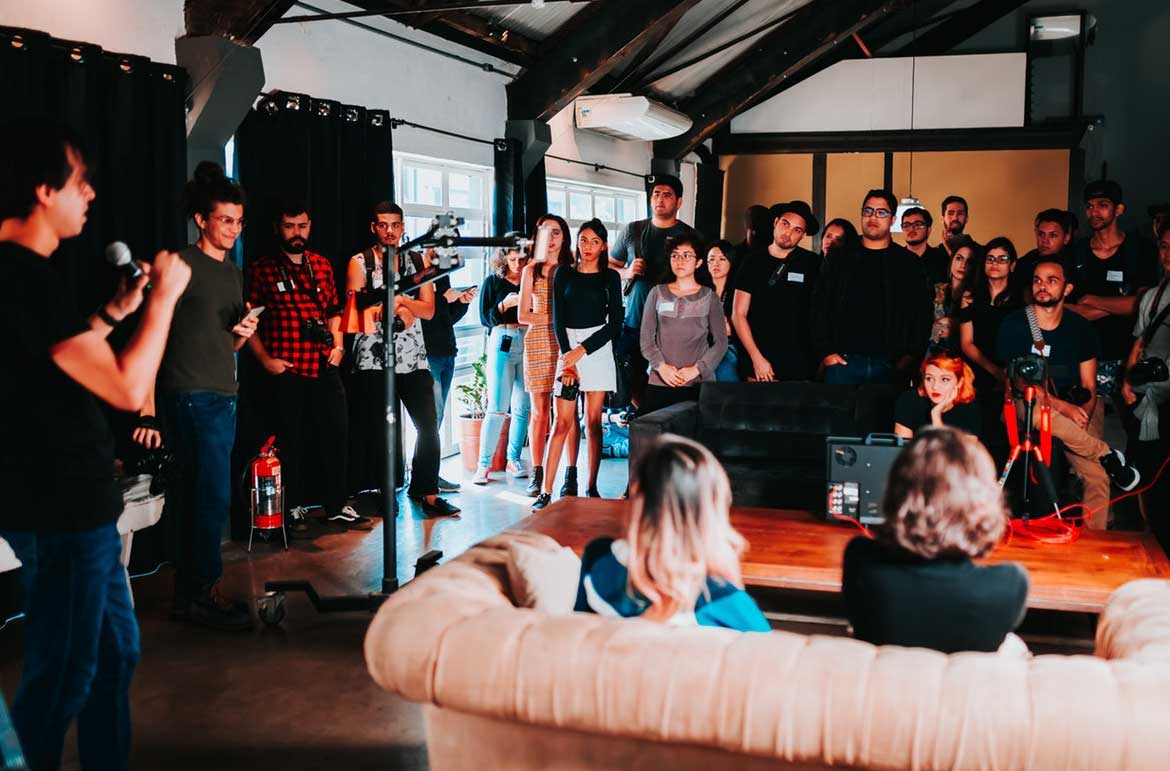 An increasing number of leaders are utilizing social media as their main tool for brand growth and awareness. Organizations heavily rely on social media platforms to interact with clients & customers, establish legitimacy and foster engagement.
When you combine these components together with influencer marketing, you open the door to the most valuable and competent audiences.
Influencer marketing is a form of promotion that uses the pre-established trust built by prominent influencers of your industry to capitalize on businesses.
According to HubSpot, "71 percent of consumers are more likely to make a purchase based on a social media reference and influencer marketing continues to deliver good news."
The important question is how do you integrate this strategy to improve your brand's social reach?
The key is to focus on the quality rather than the quantity of your reach. Target your audience and eventually filter messages through a person or group of people with an actual influence in your niche.
Influencer marketing strategies are all about building on the existing relationships that influential individuals have with your target audience. This helps to amplify content, boost your campaign and improve the quality of your reach. When you reach new customers through a voice they trust, you open a direct path to winning their business.
Key steps for an effective influential marketing strategy are:
Step 1: Outline Goals & KPIs
The best influencer marketing programs are focused on specific goals. Establishing Key Performance Indicators is the first step. They act as a reference point when evaluating your campaign and allow you to make decisions based on data rather than intuition. The metrics should be regularly reported and discussed. Metrics like followers, likes and other parameters should clearly indicate the direction you are on.
Step 2: Identify Your Brand's Ideal Influencers
Once the goals have been established, identify your brand's micro-influencers who can support and help execute your strategy. They should be able to resonate with your target audience. The interests of the company and the influencers should be aligned with what's expected and the deliverables.
With positive word-of-mouth marketing, influencers gain exposure to relevant audiences and customer loyalty. Not just for themselves but also for the company. They also create an impression as thought leaders.
Remember: Don't miss out your own employees —they're the most powerful influencers you have.
Step 3: Connect
Connect with others in your industry—go to meet-ups, attend conferences, join forums or attend events in your area of expertise. Be diverse with the places you explore. Encourage and engage employees to attend as many events as possible. They have the power to foster new and existing relationships. Don't limit yourself to just one social media channel for building brand awareness.
Remember, stay alert. Getting the perfect influencer isn't easy, but once you find your group of advocates, you will see the difference.
Step 4: Nurture Relationships
Powerful marketing campaigns are built on relationships, so it's very important for you to establish a connection with the influencers before seeking help. Fostering engagement is the key.
Create engaging conversations on topics which are beyond what is relevant to your partnership. Make the relationship feel like a two-way street and solidify trust between the both of you.
Step 5: Implement the Outreach
The common misconception is to flood the influencer with messages and promote your products or services. However, this is not an attractive trick.  Unwanted messages only irritate the influencer and push him away.
To execute your strategy, you need to; be clear & concise, sell with value and showcase credibility. Communicate your messages to the point. While it's important to be transparent about what it is that you're proposing, it's equally important to highlight a partnership that will be mutually beneficial. Make them feel important.
Step 6: Set Expectations
Once the connection is established with your influencer, it's important to share your expectations and needs with them. List out the tasks, make a clear timeline and ensure they are aligned with your KPIs and brand vision.
Step 7: Measure & Iterate
Once your influencer marketing strategy is fully in progress, come back to the KPIs you outlined earlier in the process. Evaluate the direction based on metrics you either are or aren't hitting.
What can be altered? What's working for you? This analysis will help you to reiterate and shape your strategy as you proceed.
You can also contact Socxo to get customized solutions for advocacy marketing.