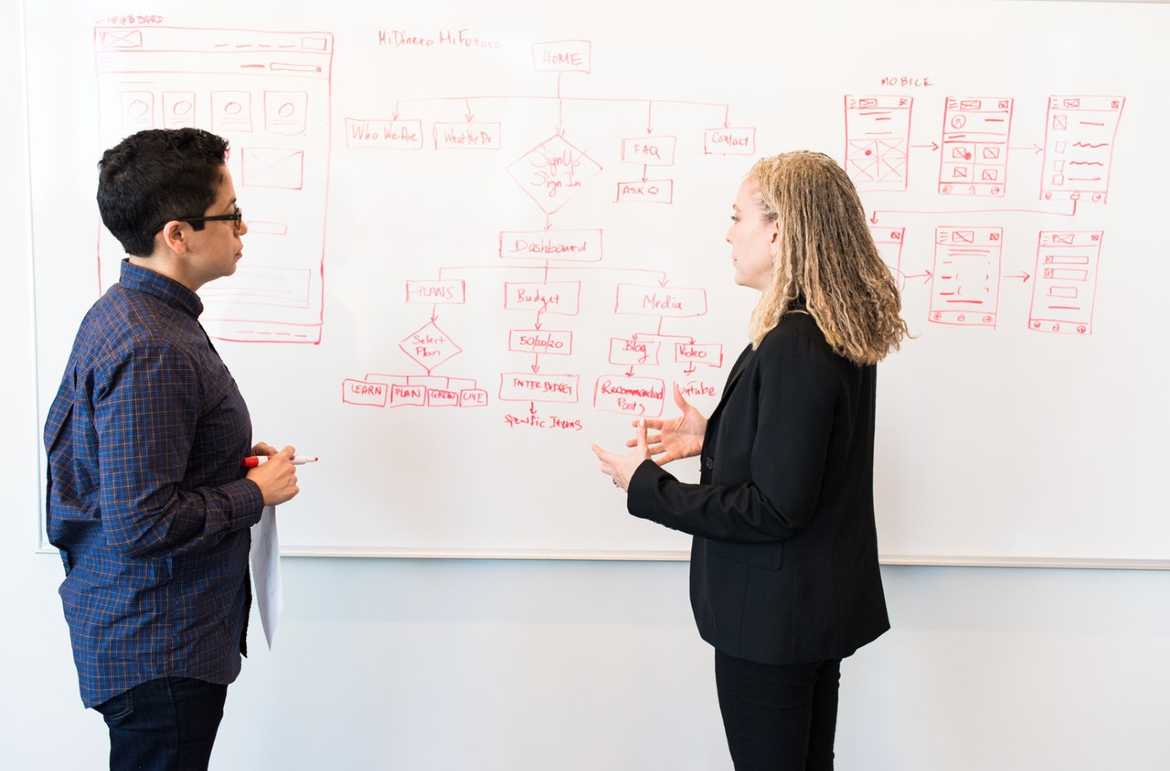 In an ideal digital marketing world, all a marketer needs to do is produce a great piece of brand-related content to make it go viral and to keep their audiences hooked! Unfortunately, content marketing is much more complex, and it takes more than simply producing good content to succeed.
It involves the strategic sharing of online material such as blogs, videos, stories, testimonials and social media posts to stimulate interest in a brand's product & service offering.
According to a survey conducted by Dragon Search Marketing, "61% of consumers buying decisions are influenced by custom content."
Customized brand content is a powerful influencer – it can change the perspectives, opinions, and intent of customers towards your organization.
Firms need to focus their efforts on planning an effective content marketing strategy to extend their social reach in the virtual world and connect with prospective customers in a way that inspires them to become loyal adopters of your brand.
Content amplification is an amazing technique which if done right can deliver transformational results by increasing lead generation, customer engagement and brand recognition.
Your employees can be content masters who create a stir in the virtual world with their wonderfully crafted brand messages – make sure that you partner with them to leverage their advocacy talent through their personal social networks on various platforms.
Quality Over Quantity
Make sure your employees, stakeholders and brand partners spearhead your content marketing campaign by curating evergreen brand-specific material that maximizes readership in the digital world.
Re-share important posts and spruce up existing content to increase organic traffic towards your brand. Share relevant & meaningful information in your content, as today's digital audience is picky and is spoilt for choice – they will endorse only innovative content that inspires them in a holistic way.
Your brand advocates need to up their content marketing game and produce the best material out there – blog posts, personalized stories, product reviews, webinars, videos, and infographics are great ways to bond with your audience and promote your brand at the same time.
Focus on quality over quantity to ensure your content keeps doing the rounds on social media and resonates with your target audience.
Invest in Creating Niche Communities
Your employee brand advocates & micro-influencers need to develop an aura of expertise to be viewed as thought leaders in their respective fields!
Encourage advocates to create niche subject-related communities where people come together to communicate, brainstorm and share views on specific brand-related subjects.
Promote thought leadership by letting your employees think up revolutionary promotional ideas through social-media advocacy.
Your content can get further enriched by interacting with industry peers, veterans and leaders who can give their keen insights on ways to add more punch to brand content.
Company employees can give concrete feedback and authentic reviews on products to establish their brand dominance. By being resolutely selective in your targeting parameters, you can make sure that your content reaches the right people at the right time.
So identify those niche sectors and focus on creating content with single-minded determination to attain brand prominence!
Choose Your Platforms Wisely For Maximum Amplification
Twitter, Facebook, WhatsApp, Instagram, LinkedIn – there is a plethora of choices for your brand advocates, and they need to make a cautious decision about the kind of social communication network they wish to target.
As a digital marketer, it is important to understand that good content is of no value if not distributed through the right social channels.
Monitor social advocacy intelligence metrics to know if your content marketing efforts are yielding results. Understand what kind of content keeps your visitors engaged the longest, the platforms which are more suited to your social media content strategy and the kind of posts that receive maximum shares.
Don't be afraid to explore different visual & written styles on social vehicles that can carry your relevant brand content far and wide in the virtual sphere.
Content amplification tools can help your organization get on the fast track to success by enhancing your social reach – so choose smartly!
Content amplification can start in-house by motivating your workforce to weave magic through their words and use their social networks to magnify brand messages. Watch your ROI surge through a targeted content marketing strategy that will surely do wonders for your brand by organically escalating social reach!
You can also CONTACT SOCXO to get customized solutions for advocacy marketing.