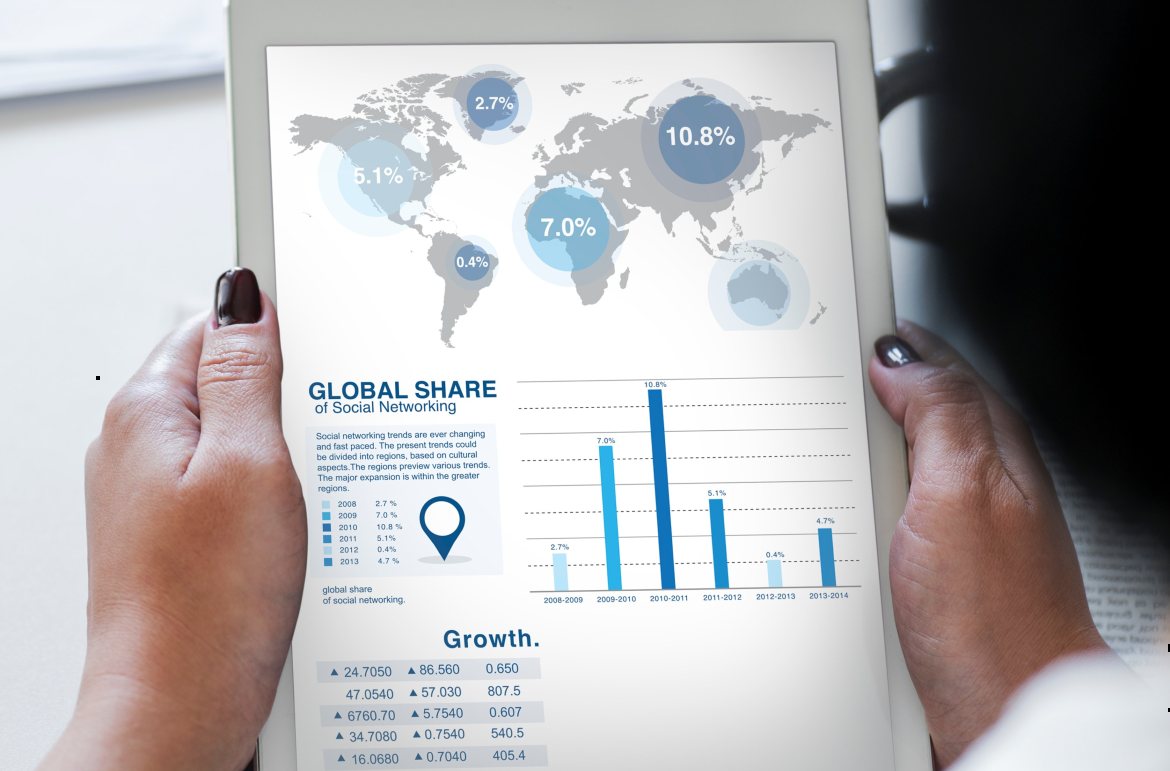 Still sitting on the fence about advocacy marketing? Think no more…
We get it. You need to know the numbers before you take the plunge with investment and effort. Here's everything you need to know – right here, in one place, and gift-wrapped with a bow. Segregated for convenience, kept fresh for relevance. Feel free to browse in sequence, or to jump straight to a section of interest from the index below:
Digital marketing
1) There are over 4 billion internet users (over half the global population) today, averaging 6 hours online every day. (Accenture)
2) Over 25% people purchase products/ services via social media. (GlobalWebIndex)
3) Google processes over 40,000 search queries on average per second, resulting in over 3.5 billion searches a day and 1.2 trillion searches a year, globally. (Internet Live Stats)
4) Social media users are estimated to reach 3.02 billion across the globe by 2021. (Statista)
5) LinkedIn currently has over half a billion (610 million to be precise) users spread across more than 200 countries. (LinkedIn)
6) The average number of social media accounts per internet user increased from about 4 in 2013 to nearly 8 in 2017. (Statista)
7) Consumers will spend 800 hours on average on mobile internet this year. (Zenith)
8) 71% of consumers watch how-to videos to learn how to use new purchases. (Business Wire)
Word of mouth marketing
1) 50% of Americans prefer word of mouth marketing over nearly all other forms of marketing. (Entrepreneur)
2) According to a Nielsen study, 92% of consumers value referrals from friends or relatives over marketing content. (Huffpost)
3) 34% of DoubleTree's guests have spread the word about its warm chocolate chip welcome cookie – that's about 22,500 times a day. (Convince & Convert)
4) An estimated 3 million blogposts are published per day. (Worldometers)
5) 71% of people recommend a "great experience." (Convince & Convert)
6) 58% of small-business owners recognize word of mouth marketing as the most effective way to communicate with customers as well as prospects. (CNBC)
7) Consumers casually discuss brands 90 times a week, 90% of them believe friends' recommendations, and 70% of them believe consumer opinions. (HubSpot)
Employee advocacy
1) Brand communication shared by employees via social media achieve 561% more reach than the same content shared by brands' official social channels – and they also receive eight times more engagement. (Forbes)
2) LinkedIn reports that merely 3% of employees on average share company-related content, but they drive a 30% increase in the same content's overall likes, shares, and comments. (Marketing Advisory Network)
3) 31% of high-growth businesses have formal employee advocacy programs in place. (Hinge Marketing)
4) Employee advocacy is an "always up" marketing channel that drives 5x more web traffic and 25% more leads. Also, brands can increase content engagement by up to 700x and brand awareness by up to 24x with employee advocacy. (Inc.)
5) Employee shares result in double the click-through-rate of corporate shares. (LinkedIn)
6) 88% of companies with over 100 employees use Twitter for marketing activities. (Statusbrew)
7) 69% millennials are loyal to flexible and diverse work cultures. (VantageCircle)
Employer branding
1) 55% of job seekers abandon job applications once they've read a negative review about a company, and 47% of candidates hired via employee referrals stay with companies for more than three years. (Influencer Marketing Hub)
2) 55% employers neither monitor nor respond to negative comments on social media and review portals, despite 99% of them think that they should manage their employer brand and reputation to attract top industry talent. (Career Arc)
3) 81% of millennials share information about their jobs, compared to 72% of Generation X employees and merely 47% of Baby Boomers. Millennials are also the most likely to post about company activities and the more cultural aspects of their workplace. (Curata)
4) Referrals are the primary source of skilled candidates for 88% of employers. (Forbes)
5) 50% of employees already post social messages about their employers. (Inc.)
6) 89% of employees at companies that implement well-being initiatives tend to recommend their company to prospective employees. (Forbes)
7) 79% of job seekers turn to social media as part of their job search. (Glassdoor)
8) 50% of potential employees won't consider working for a company that has a bad reputation – even for increased pay. (TalentNow)
Social selling
1) 98% of B2B enterprises recognize the value of social selling in both the short and long term. (SalesForLife)
2) 72.6% of sales employees who leverage social selling in their sales process outperform their peers and exceed quotas 23% more often. (Inc.)
3) Several industries earn over 50% of their revenue via social selling. (LinkedIn)
4) Social selling has been proven to increase company revenue by 16%. (SuperOffice)
5) Nearly 3 billion mobile users are currently active on social media. (Accenture)
6) 65% of sales executives who leverage social selling fill their pipeline, as opposed to 47% of them who don't. (HubSpot)
7) Sales reps report 57% higher ROI from social selling, compared to 23% ROI using traditional methods. (SalesForLife)
8) Twitter has 317 million monthly active users, 92% of businesses tweet more than once a day, and 53% of consumers indicate that they bought a product they first saw on Twitter. 50% of B2B customers use LinkedIn when making purchasing decisions. (Social Pilot)
Customer advocacy
1) Loyal customers are worth up to 10x the value of their first purchase. (JitBit)
2) According to IDC research, merely 10% of B2B companies had customer advocacy programs back in 2016. This number increased to 67% by 2017. (Entrepreneur)
3) B2B sales cycles usually take over 18 months to reach conversion, but you can shorten the cycle by leveraging data to transform existing customers into advocates. (EyesOnSales)
4) 77% of millennials participate in loyalty reward programs. (WordStream)
5) 90% of consumers are likely to purchase more than once, and 93% are likely to become repeat customers at companies that offer excellent customer service. (HubSpot)
6) 77% of customers have had relationships with specific brands for 10 years or more. (InMoment)
7) Emotionally connected customers have a 306% higher lifetime value and recommend brands at a rate of 71%, compared to the average rate of 45%. (Motista)
Influencer marketing
1) Global spend on influencer marketing is expected to reach $5–10 billion by 2020. (Statusbrew)
2) Influencer marketing spend is estimated at $500 million at present. (Mediakix)
3) Influencer marketing on Instagram grew by 39% in 2018. (Social Media Examiner)
4) 71% of marketers indicate influencer marketing programs as strategic or highly strategic, but several enterprises are merely using 10% of their marketing funds on influencer marketing. (Ceros)
5) Influencer marketing achieves 11 times the ROI of traditional marketing – currently, brands earn $6.50 per $1 of influencer marketing spend. (Accenture)
6) 84% of micro influencers charge no more than $250 per post. (Influencer Marketing Hub)
7) Influencer posts on Instagram nearly doubled in number to a little over 1.5 million posts globally from 2016 to 2017. (eMarketer)
8) Peer endorsements were found to have a strong impact, with nearly one in five respondents admitting that they're influenced by peer posts when creating lists. (Collective Bias)
9) Businesses that understand influencer marketing gain earned media value returns of up to $18 per dollar spent on influencer marketing. (Influencer Marketing Hub)
If you've come this far, what are you waiting for? Why not contact us for a demo and find out how we can make it work for you.